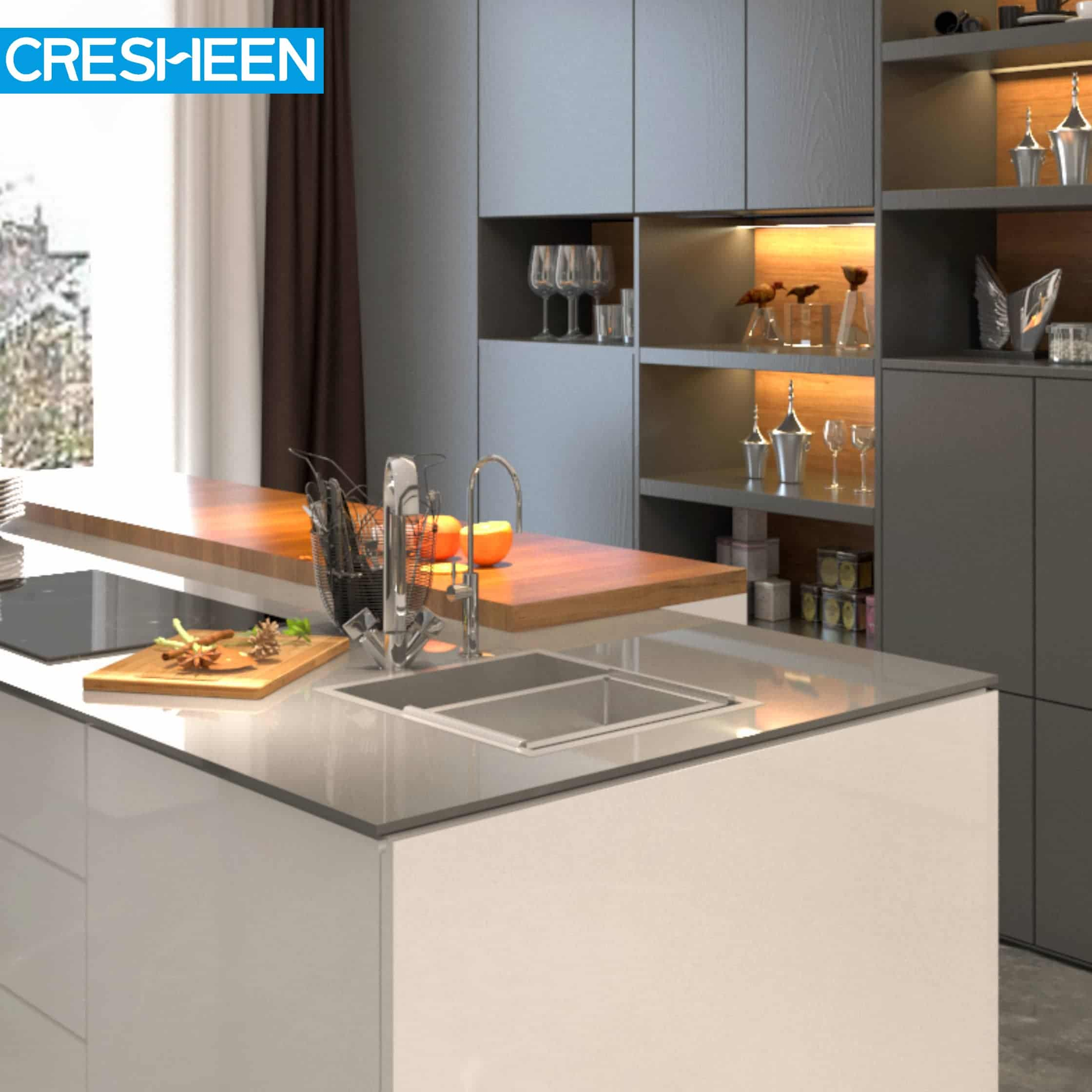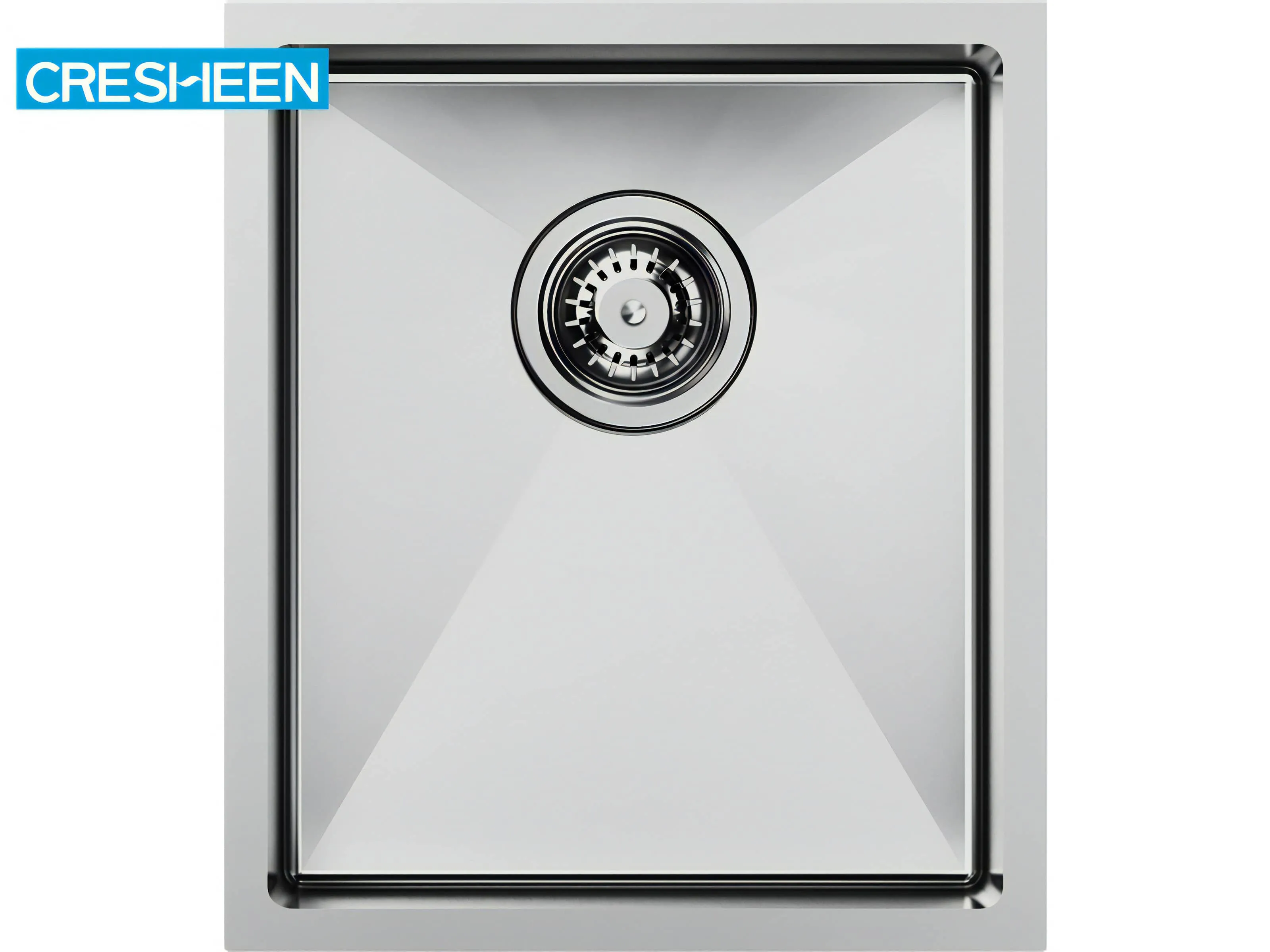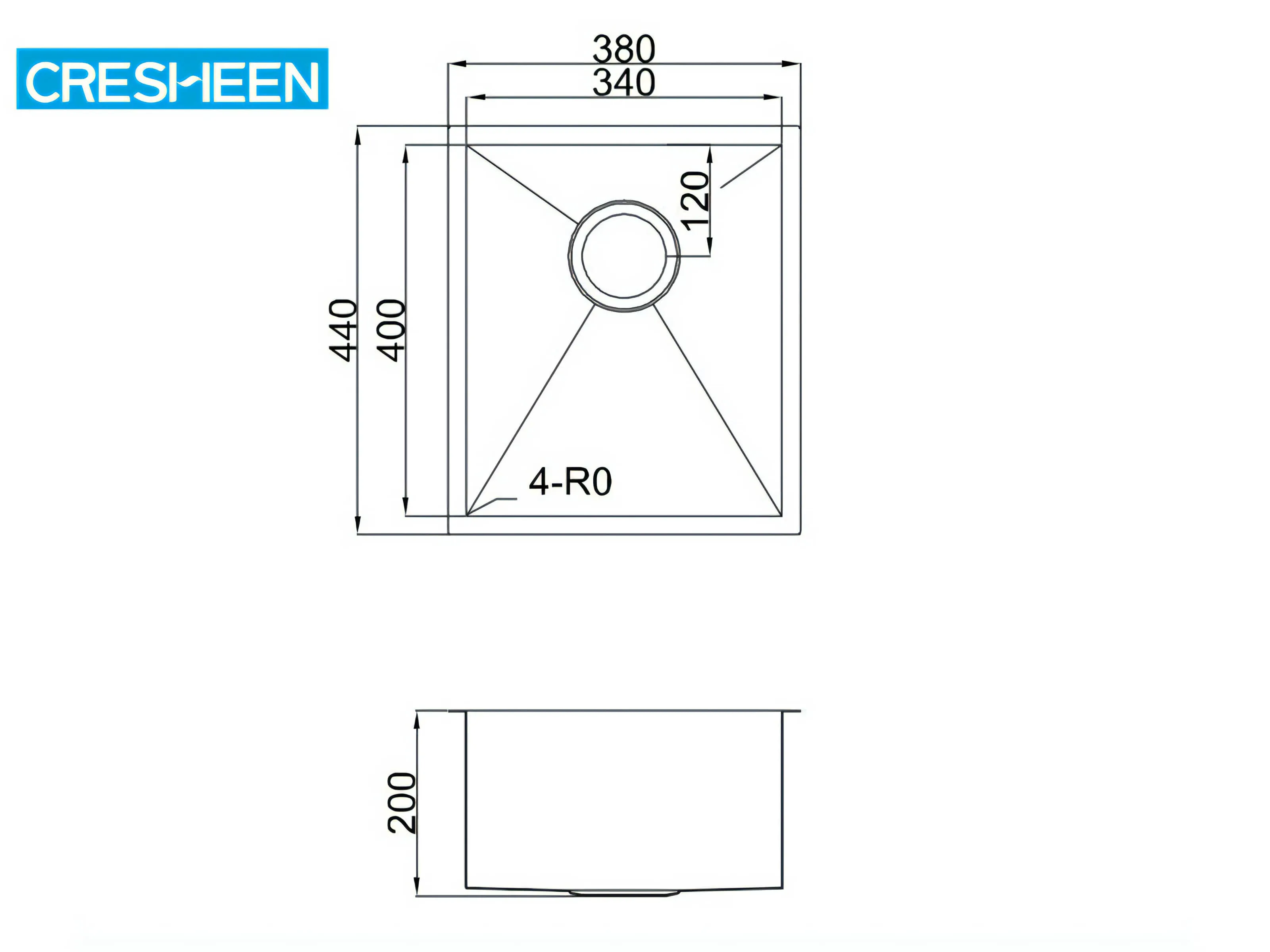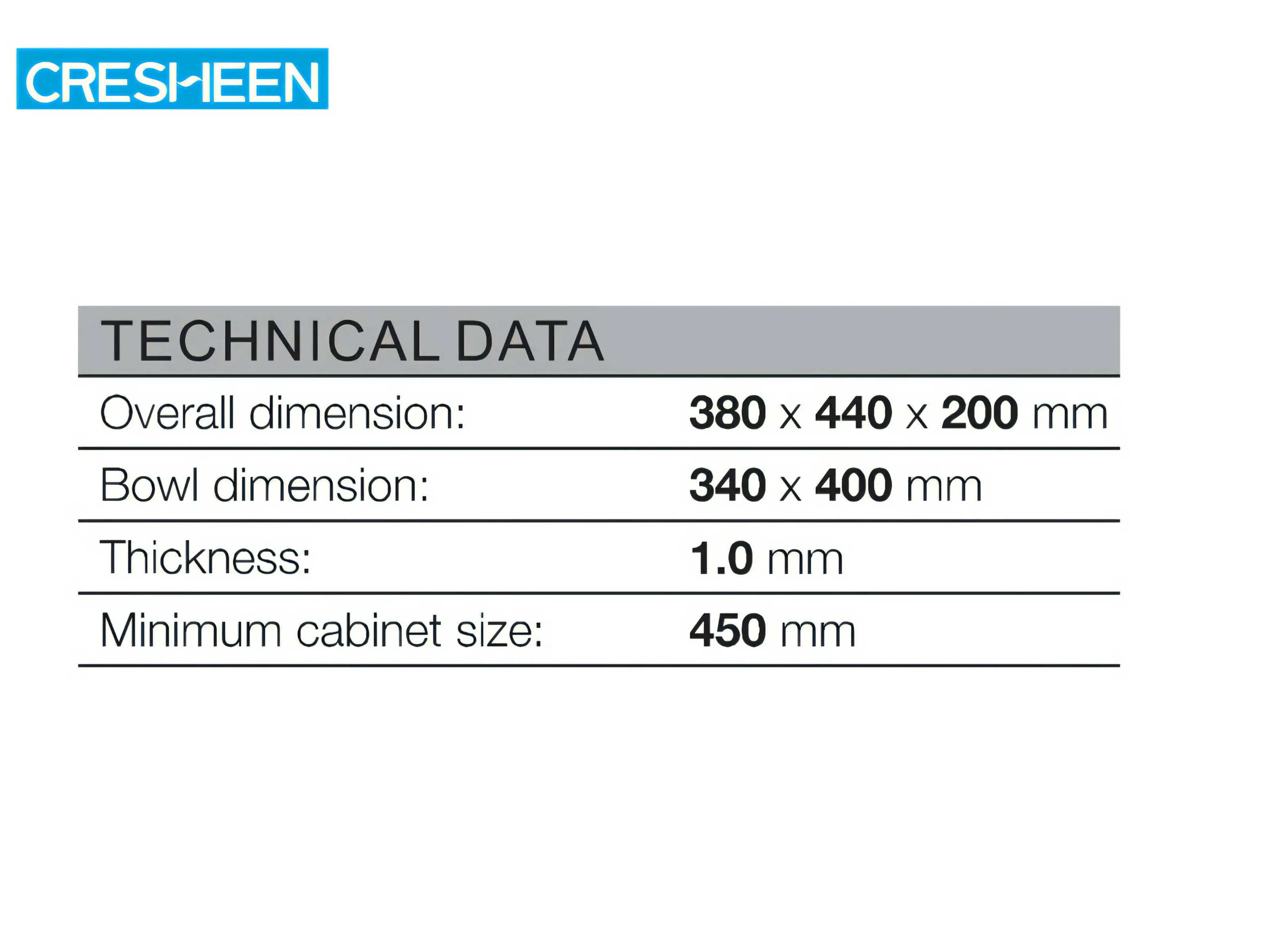 Small Zero Radius Handcrafted Deep Single Basin Bar Sink
Purification lifting design for avoiding blockage and purifying food remains. The shape of the large single bowl sink is distinguished by its exquisite interior look and perfect drainage. The deep single basin handcrafted sinks will be ideally matched with suitable drain heads (1.5" or 2", Hard pipes and Soft pipes as per your desire). Cresheen's R&D team offers around 10 new basin sinks annually. Cresheen's client will gain first opportunity in receiving these products. Features: beautiful water-diverting x line corner's zero radius gives the appearance of being ultramodern manufactured of scratch-resistant sus304 stainless steel and finished with an unique brushed satin appearance
OEM/ODM

Zhongshan Guangdong China

30 Days

30000
Details
| | |
| --- | --- |
| title | Small Zero Radius Handcrafted Deep Single Basin Bar Sink |
| Product Item No | eu3844s-r0 |
| Product Size | 380*440*200/1.0 |
| Product Material | sus304 stainless steel |
| Product Type | handmade single bowl |
| Product Material Thickness | 1.0 mm |
| Product Surface Finish | brushed |
| Installation (W*D*Radius) and Cut-Out Size | topmount (integrated) or undermount |
| Selectable Accessories | customable anti-condensation coating |
| | customable sound pad that minimise noise of tap water running |
| Packaging | individual packaging |
| | few sinks/carton |
| | cardboard packaging |
| | custom |
Obvious X drain line
Deep stainless steel sinks are slightly lower in the middle and have sloping X-shaped drain lines to help water flow smoothly into the drain holes.
Detail design
The bottom of the sink has an original anti-noise technology that resists 90% of scouring and crash sounds.
The deepened stainless steel bowl holds more pots and pans than it looks.
The handmade single basin sink can be easily wiped down with a damp rag to maintain its consistent shine.
Purification lifting design for avoiding blockage and purifying food remains. The shape of the large single bowl sink is distinguished by its exquisite interior look and perfect drainage. The deep single basin handcrafted sinks will be ideally matched with suitable drain heads (1.5" or 2", Hard pipes and Soft pipes as per your desire). Cresheen's R&D team offers around 10 new basin sinks annually. Cresheen's client will gain first opportunity in receiving these products.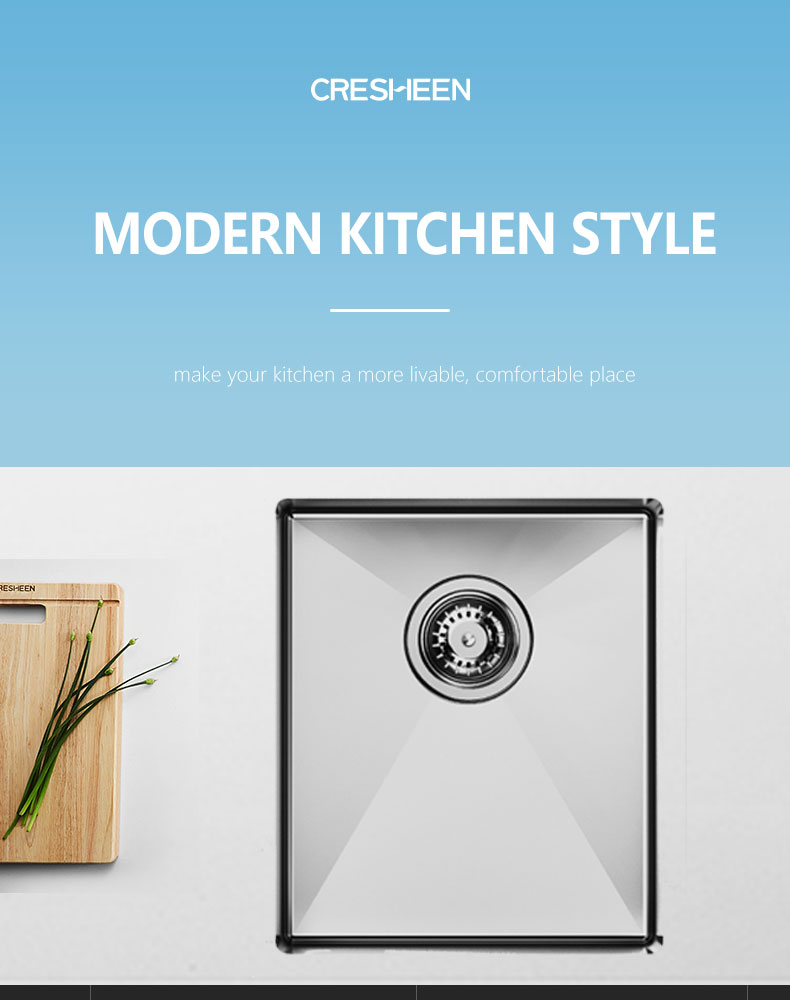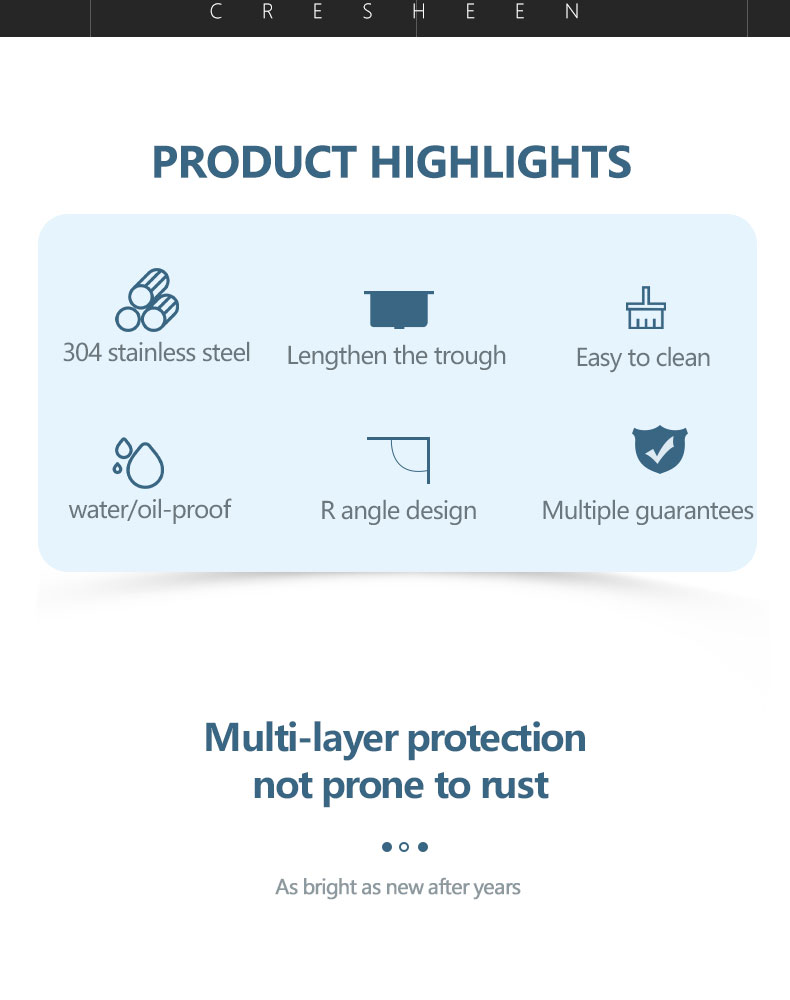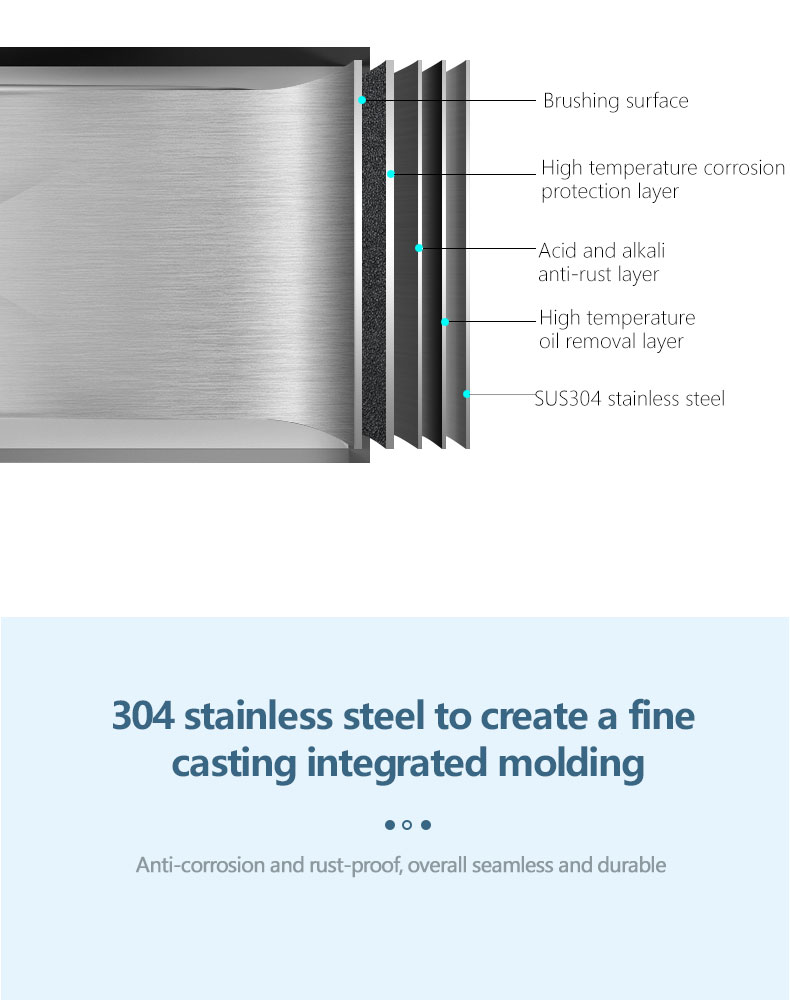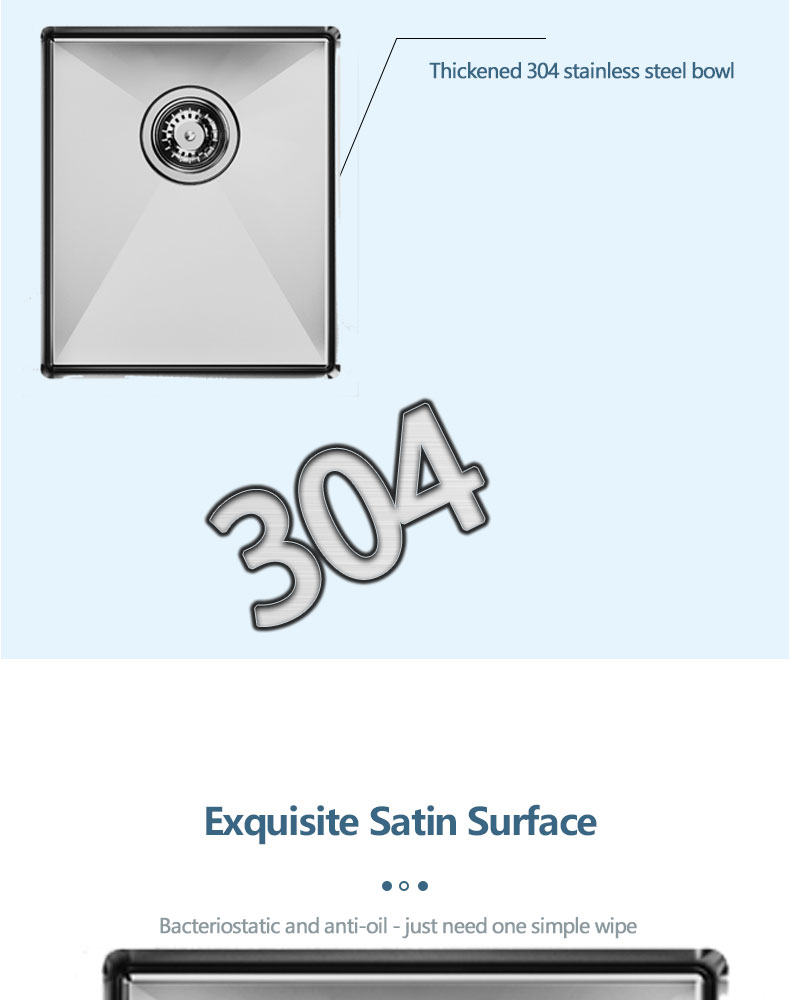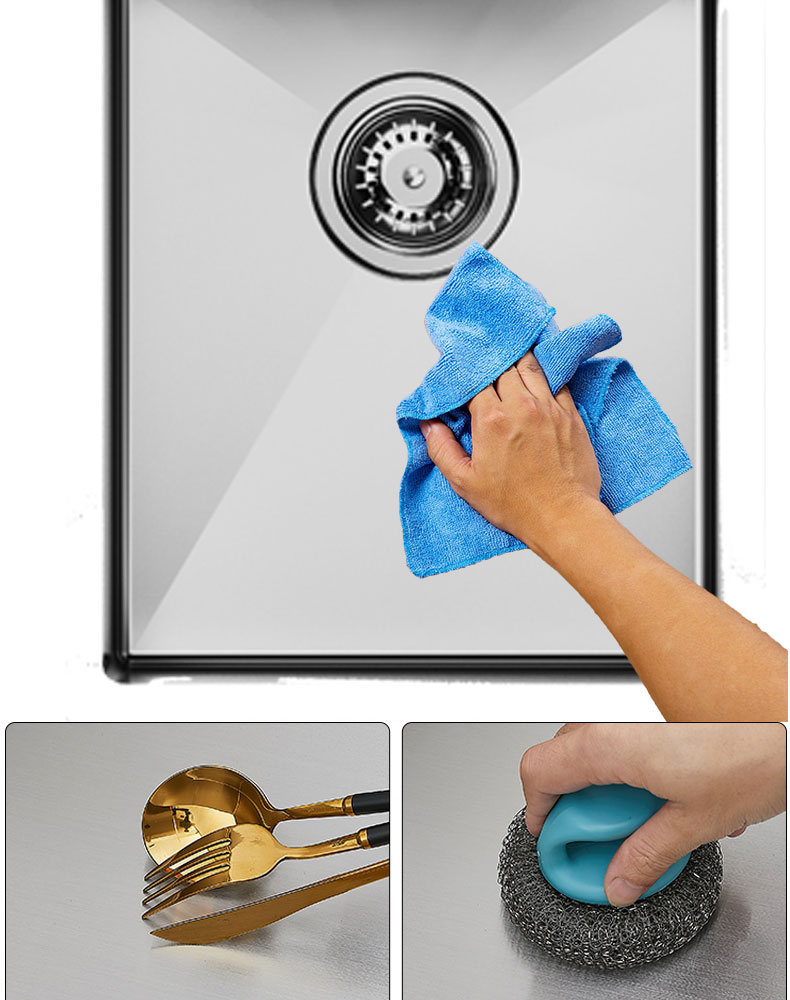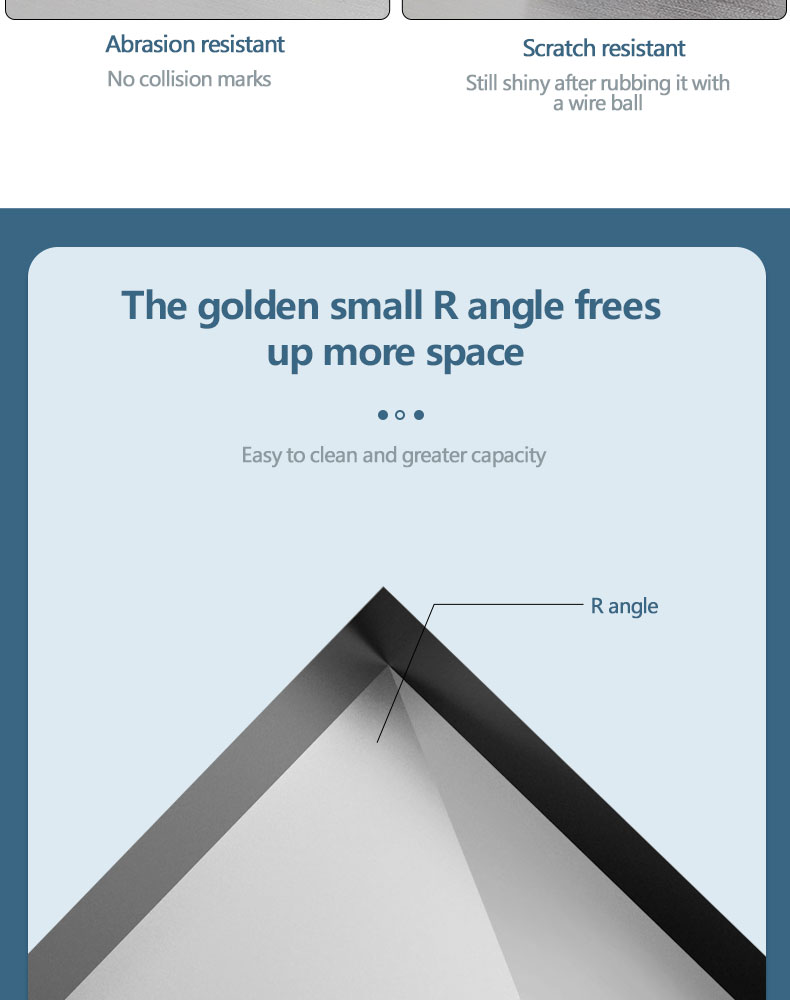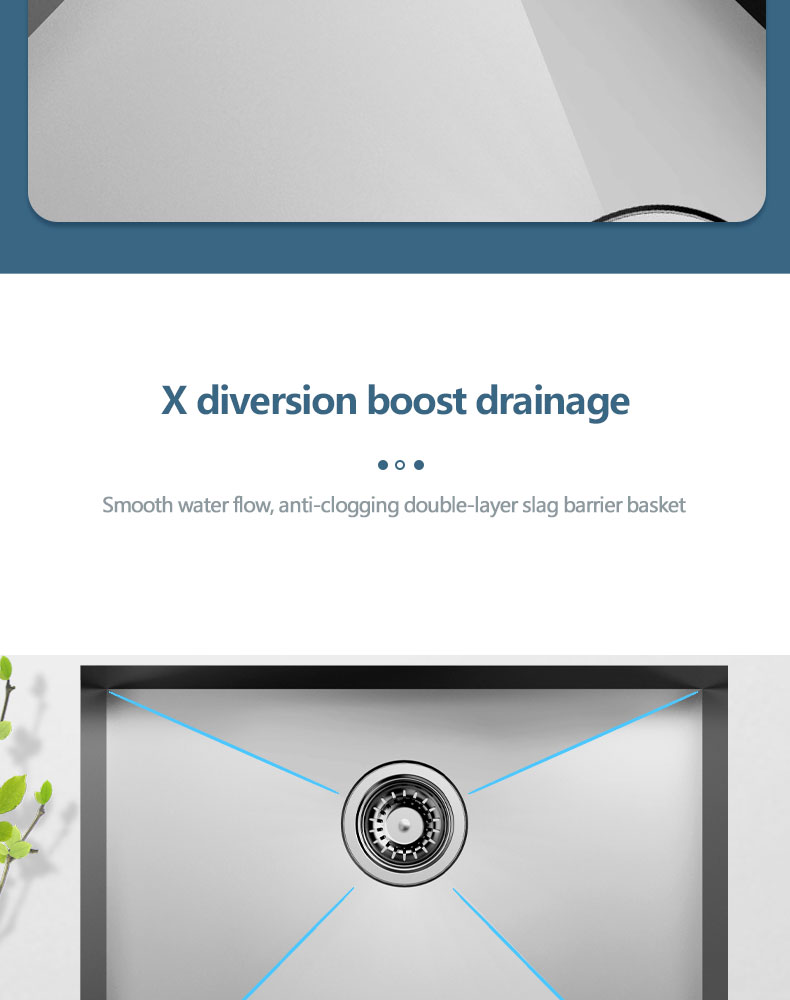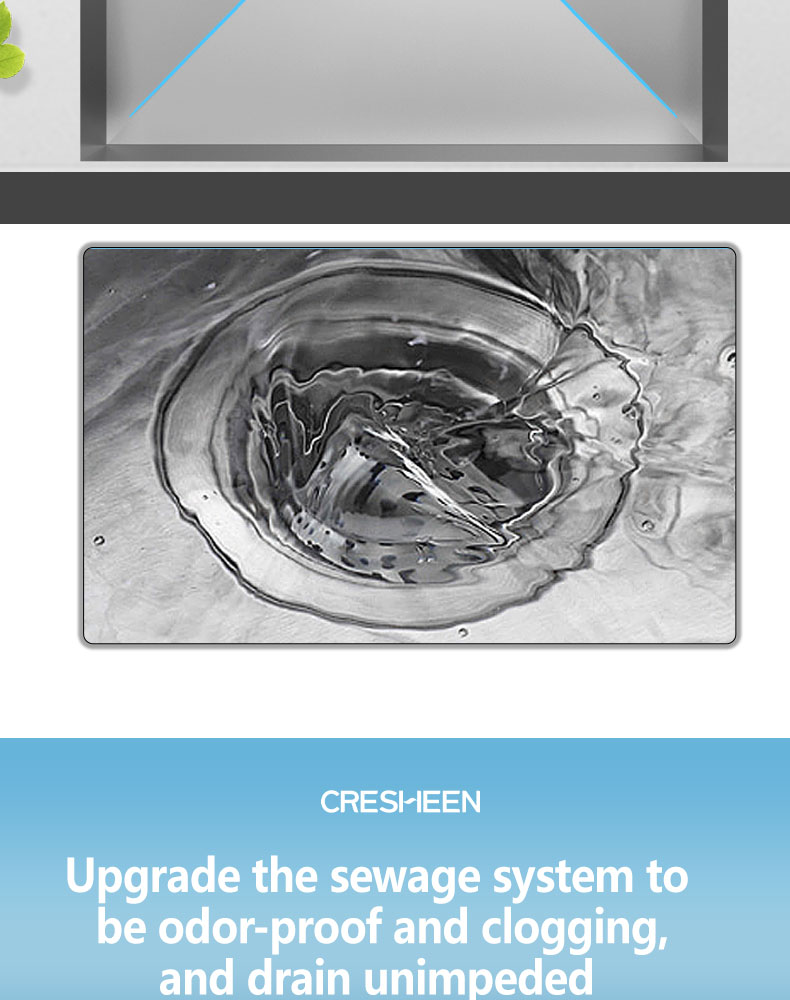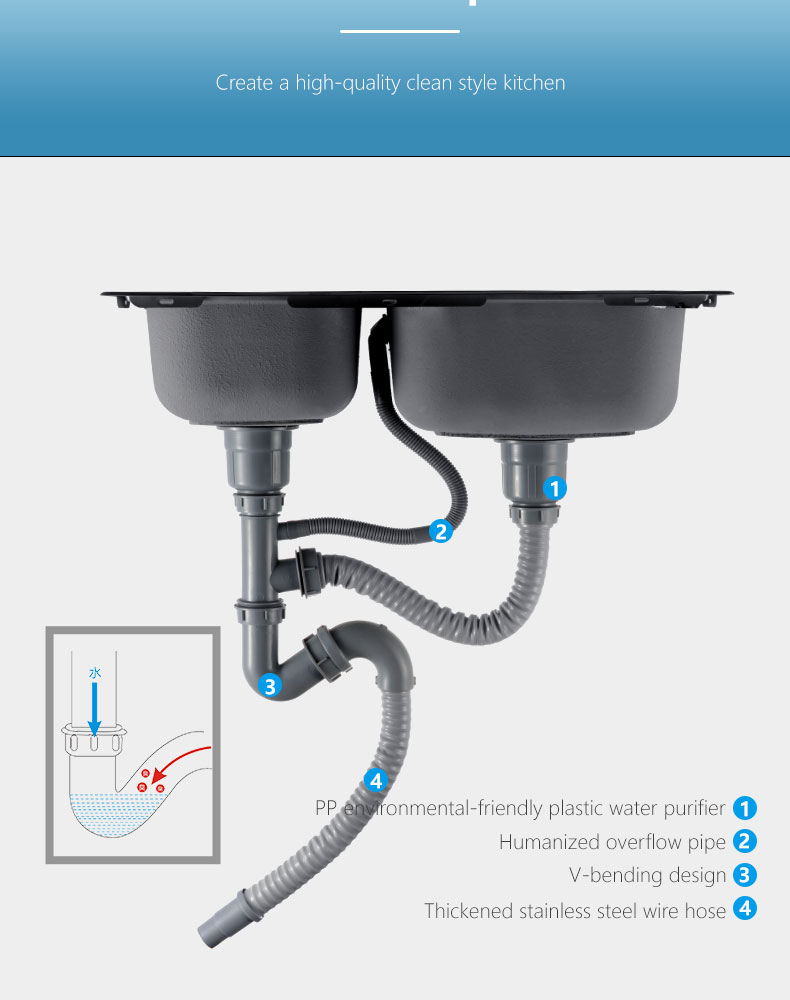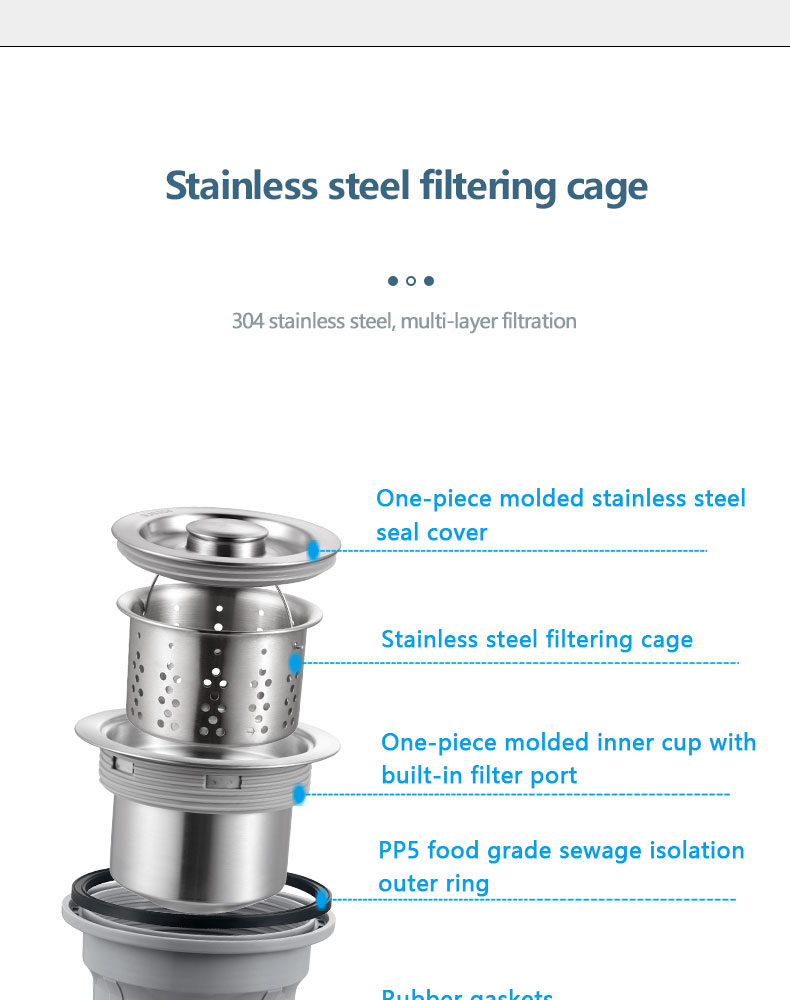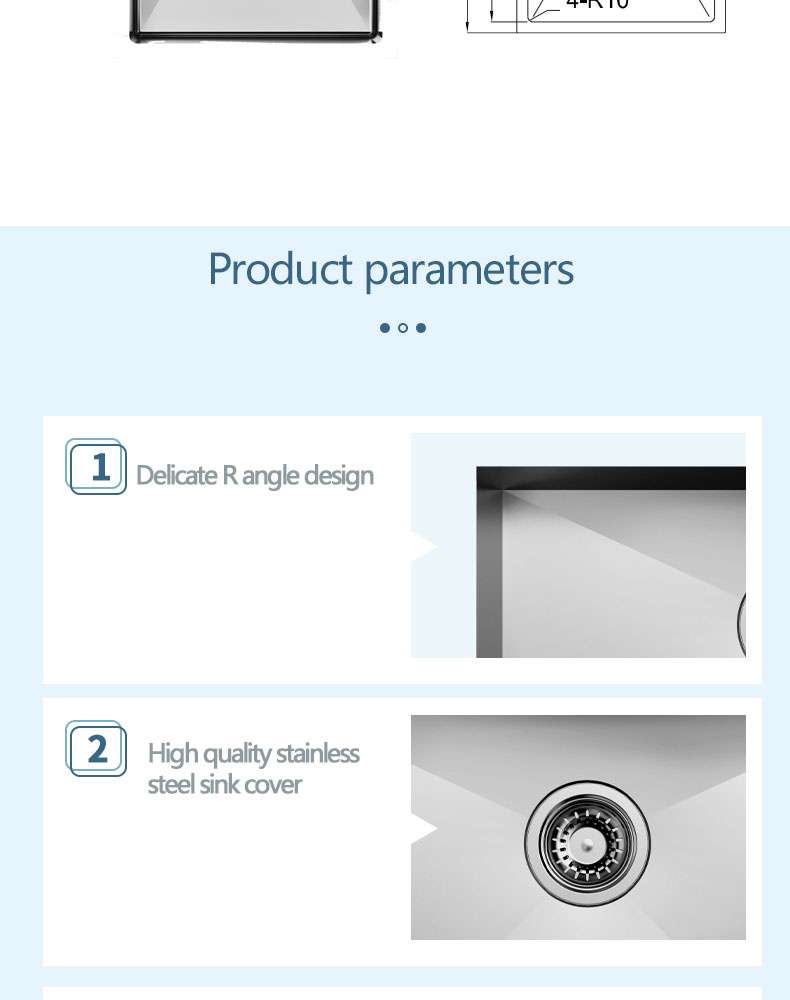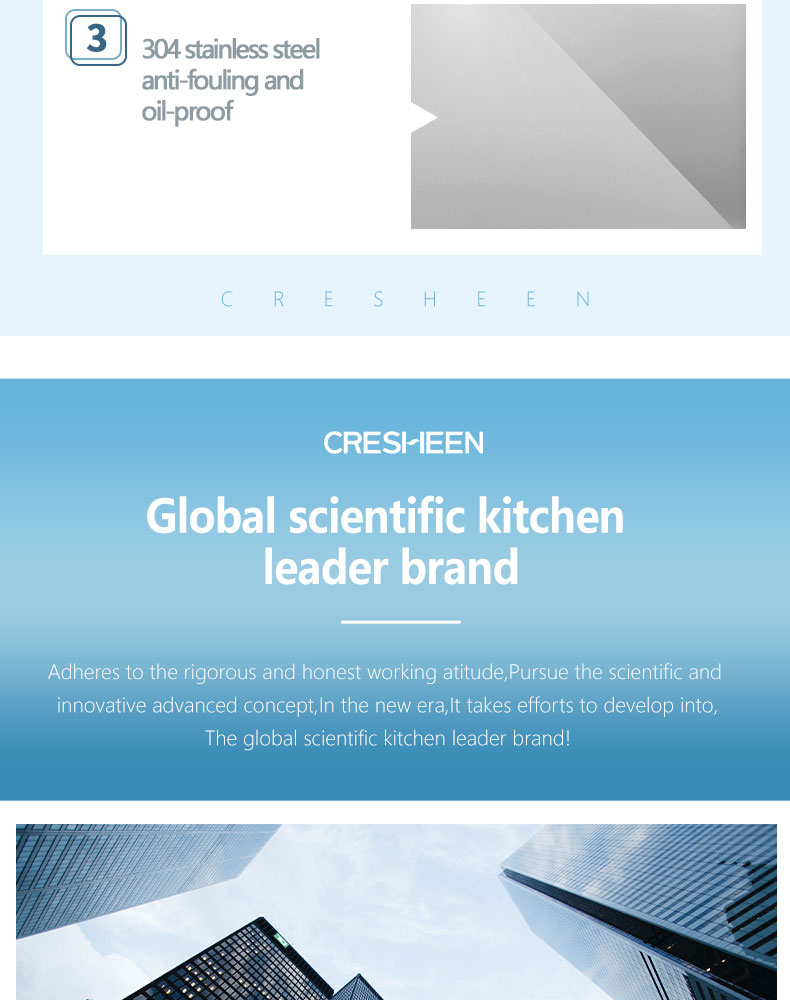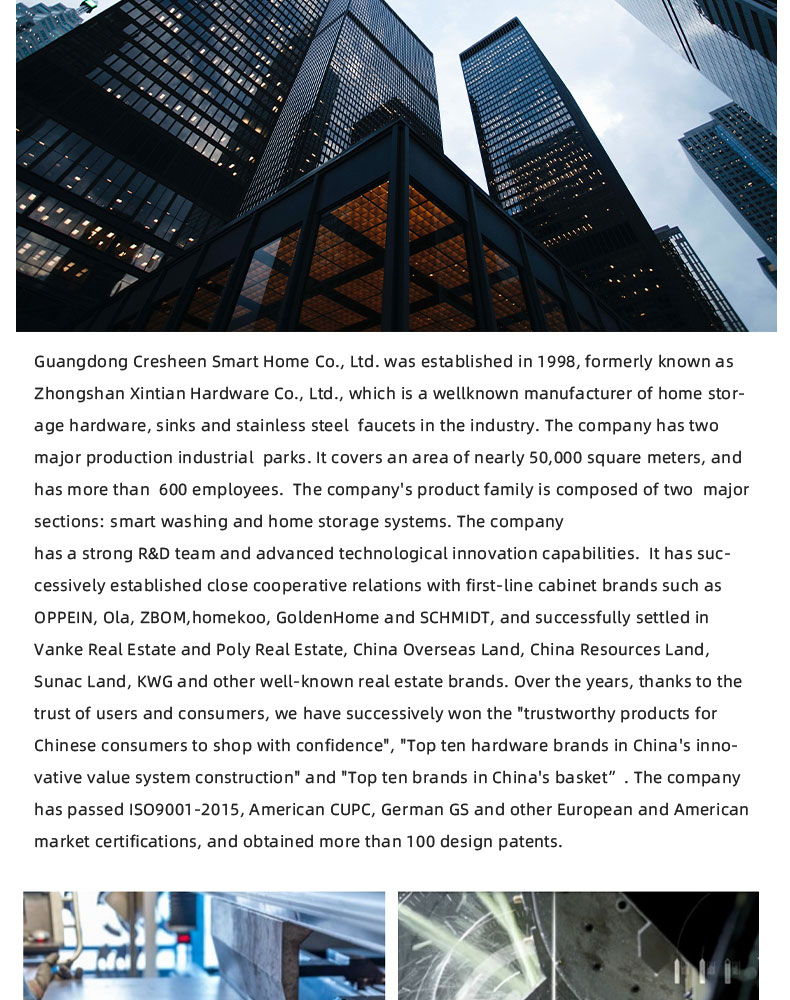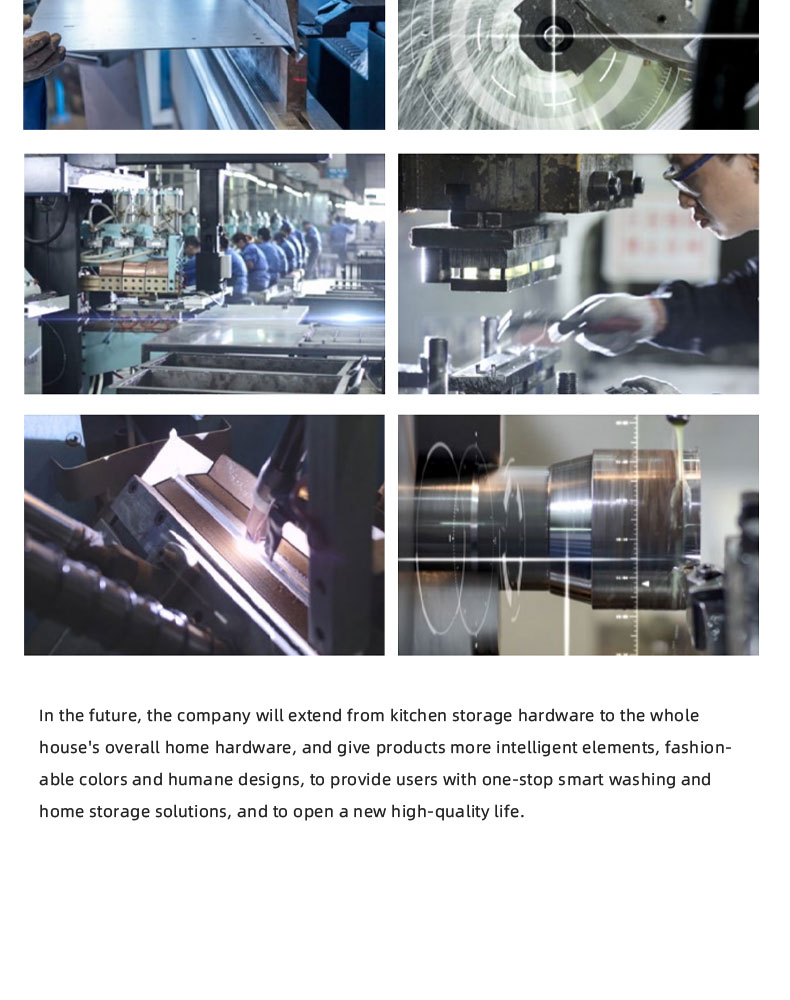 Related Products