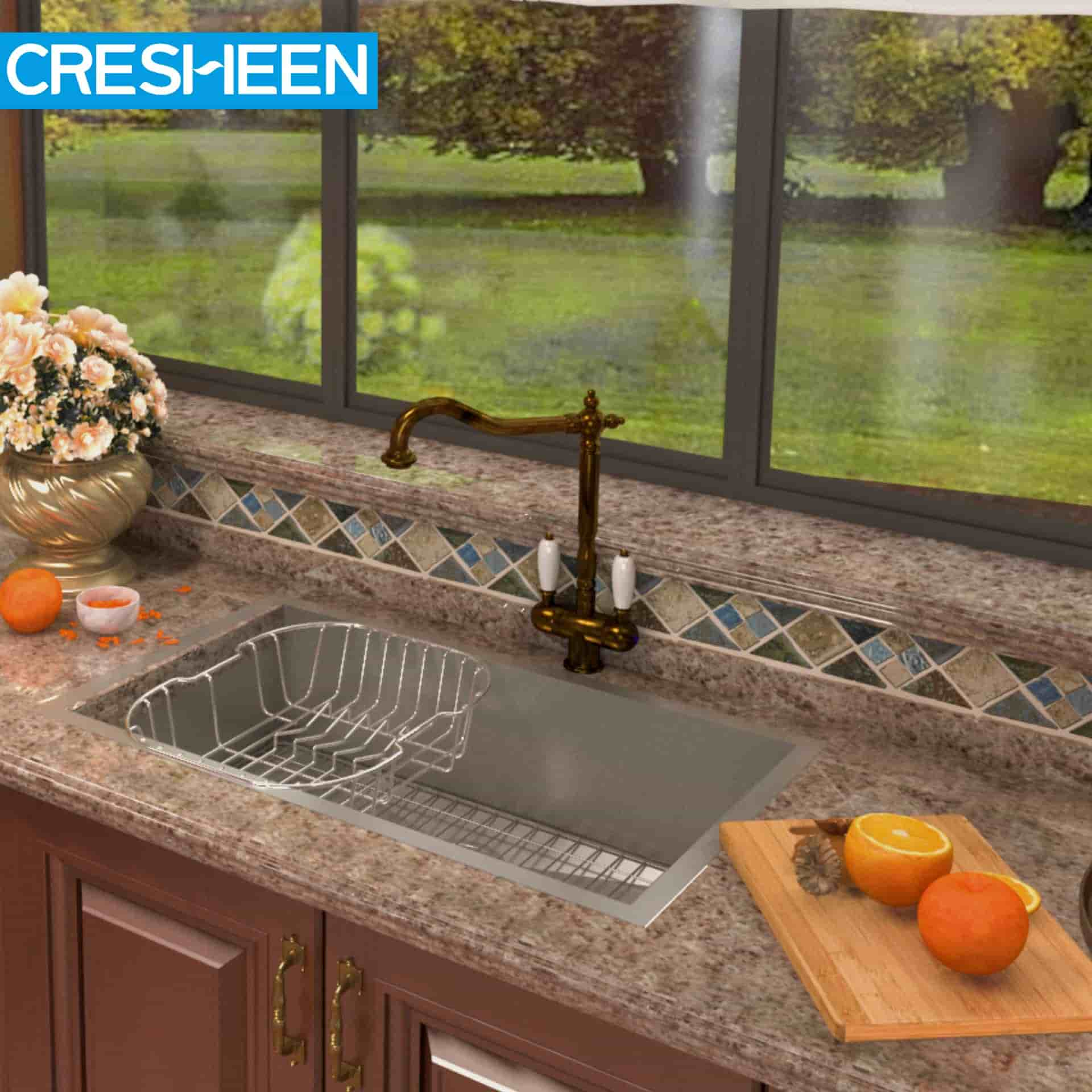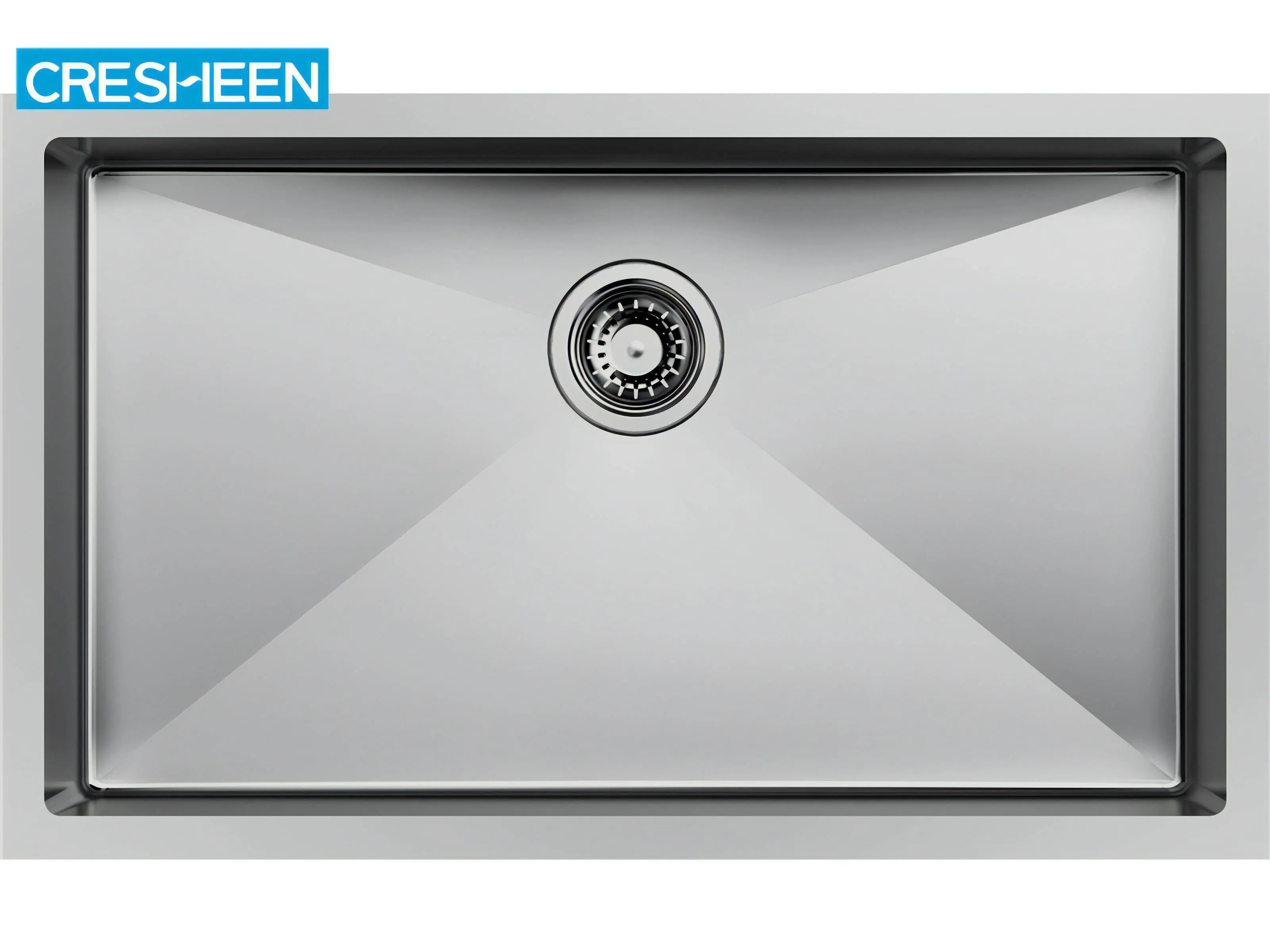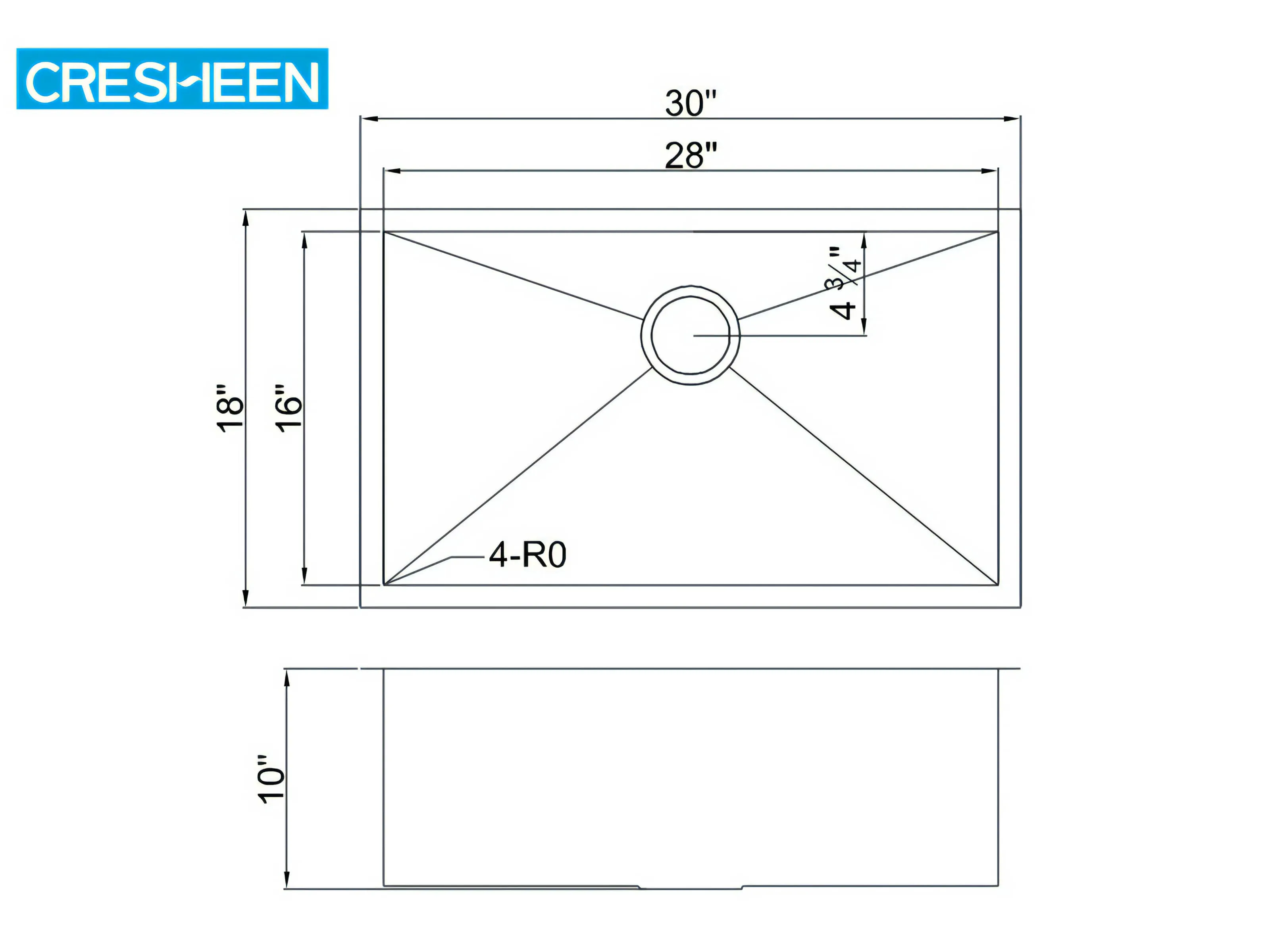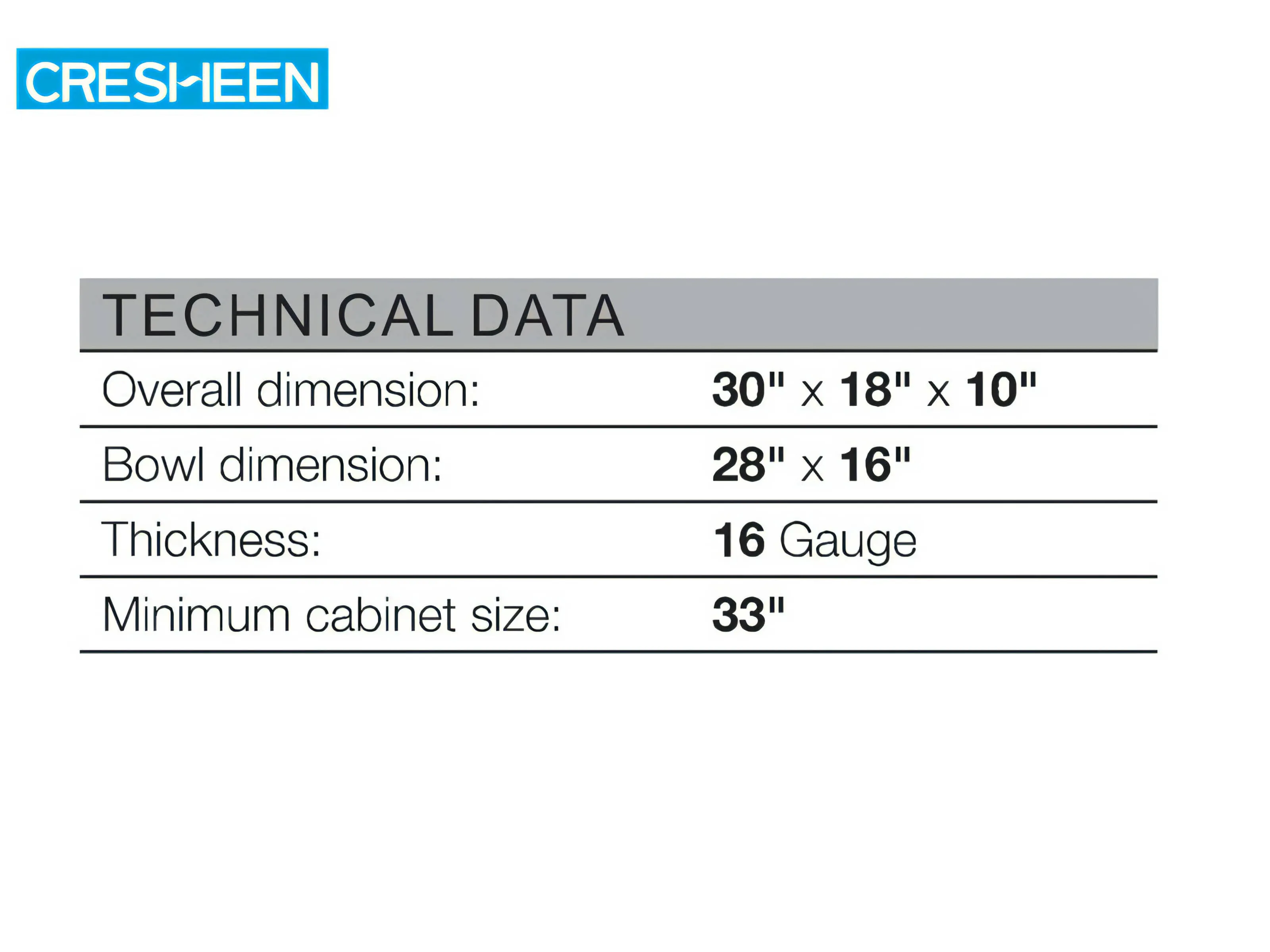 30 Inch R10 Handcrafted Workstation Deep Kitchen Sink
The R10 corner makes cleaning the stainless steel kitchen sink a breeze. We usually install it as an undermount or topmount sink. Every stainless steel handcrafted sink in this series symbolizes the idea of European living. Single-bowl sinks satisfy the need for simplicity and purity. The sleek form and desire for practicality are exemplified by the kitchen sink with drainboard. Cresheen sinks demonstrate an elegance and creativity. Features: ample sink space to accommodate your daily kitchen activities a small radius that satisfies longing for sanitation 2 thickness options are offered
OEM/ODM

Zhongshan Guangdong China

30 Days

30000
Details
| | |
| --- | --- |
| title | 30 Inch R10 Handcrafted Workstation Deep Kitchen Sink |
| Product Item No | 3018s-r10 |
| Product Size | 30"*18"*10"/1.2 |
| Product Material | sus304 stainless steel |
| Product Type | handmade single bowl |
| Product Material Thickness | 1.2 and 1.5 mm |
| Product Surface Finish | brushed |
| Installation (W*D*Radius) and Cut-Out Size | undermount |
| Selectable Accessories | plumbing kits (s02, s03, s05, w001, w002, w004, w005, s09, s10, sv08) |
| | grs3018 bottom grid |
| | 0818 colander |
| | customable anti-condensation coating |
| | customable sound pad that minimise noise of tap water running |
| Packaging | individual packaging |
| | few sinks/carton |
| | cardboard packaging |
| | custom |
For over thirty years, Cresheen has been designing sinks, and a sophisticated kitchen starts with our sinks.
This undercounter single bowl kitchen sink has European style and sensibility.
Its R10 subtly curved corners add a modern appeal, and it offers maximum sink capacity.
The deep sink's single oversized bowl provides plenty of room for preparing complex meals, soaking pots and pans.
The R10 corner makes cleaning the stainless steel kitchen sink a breeze. We usually install it as an undermount or topmount sink. Every stainless steel handcrafted sink in this series symbolizes the idea of European living. Single-bowl sinks satisfy the need for simplicity and purity. The sleek form and desire for practicality are exemplified by the kitchen sink with drainboard. Cresheen sinks demonstrate an elegance and creativity.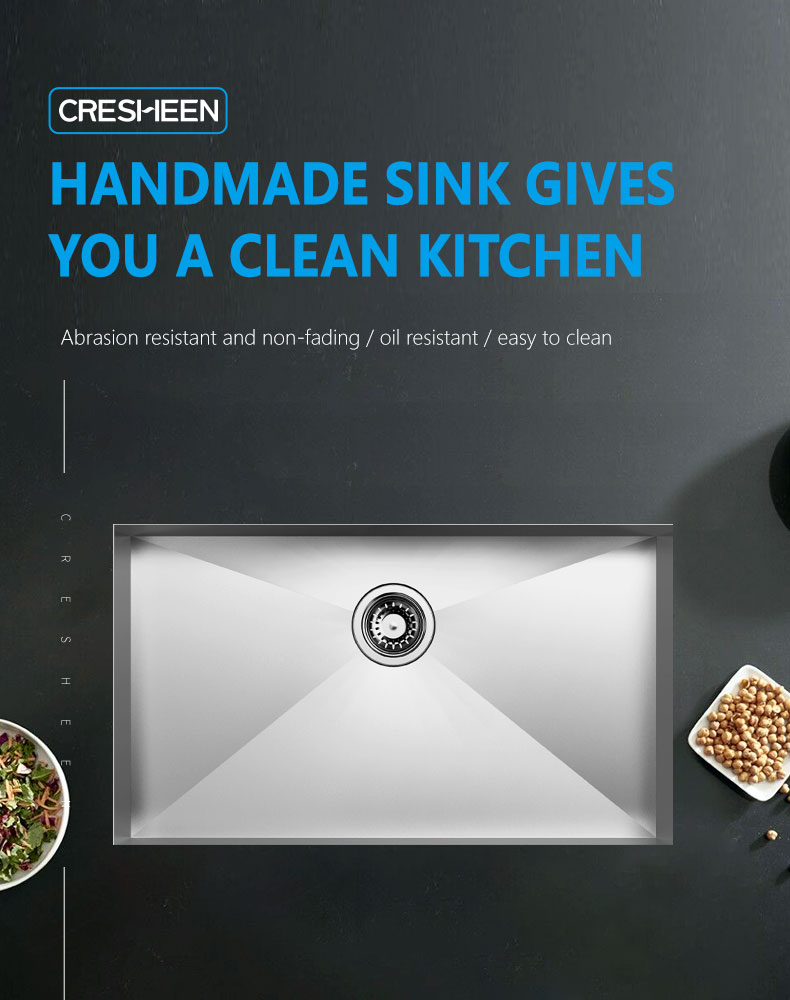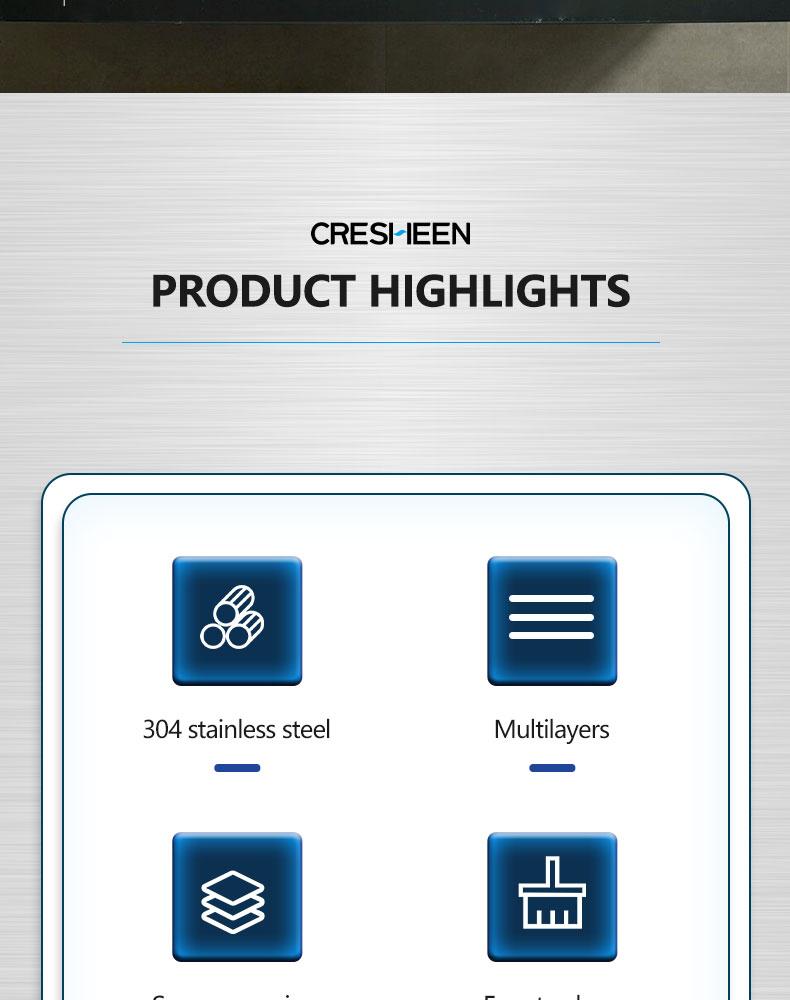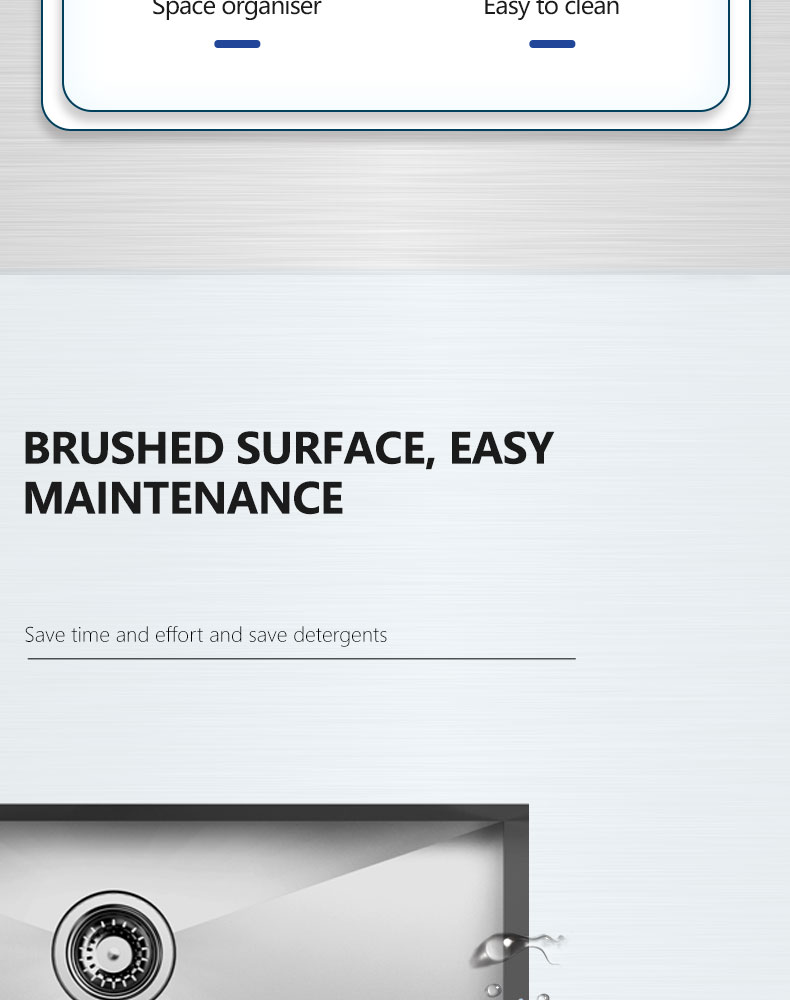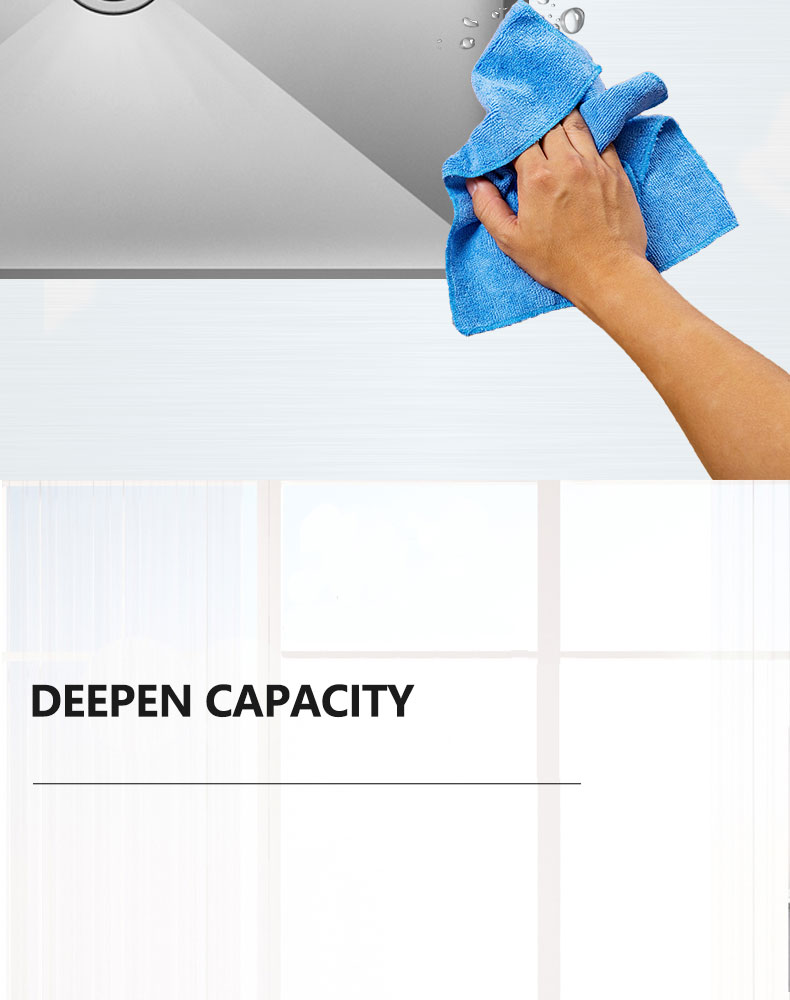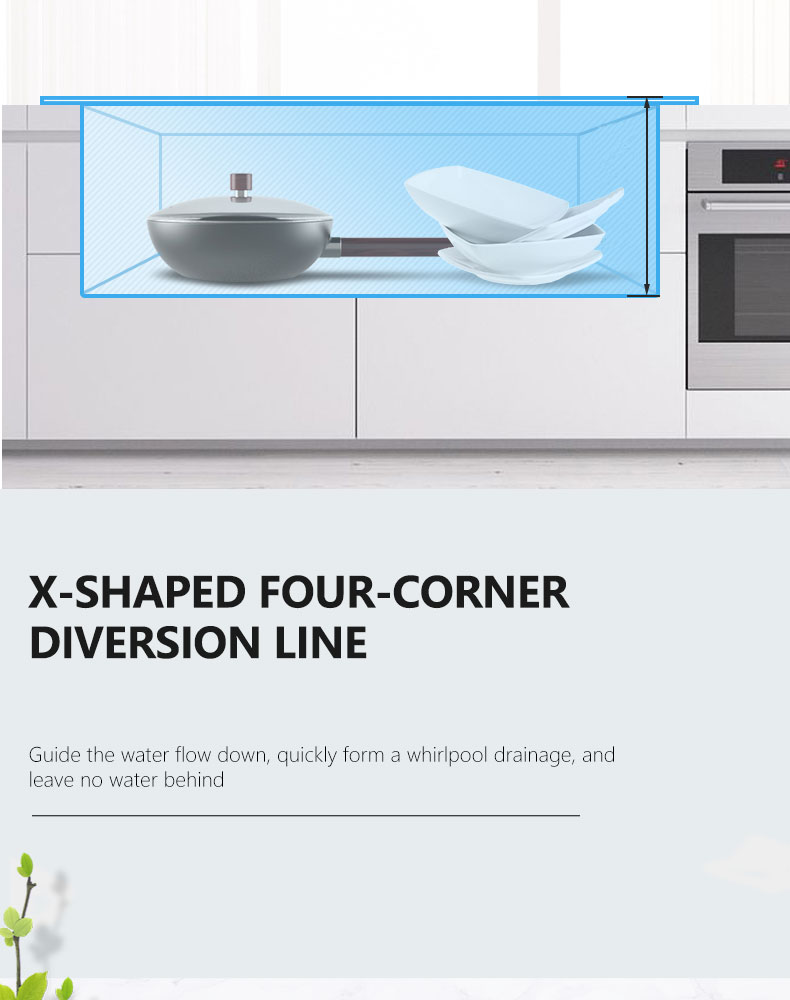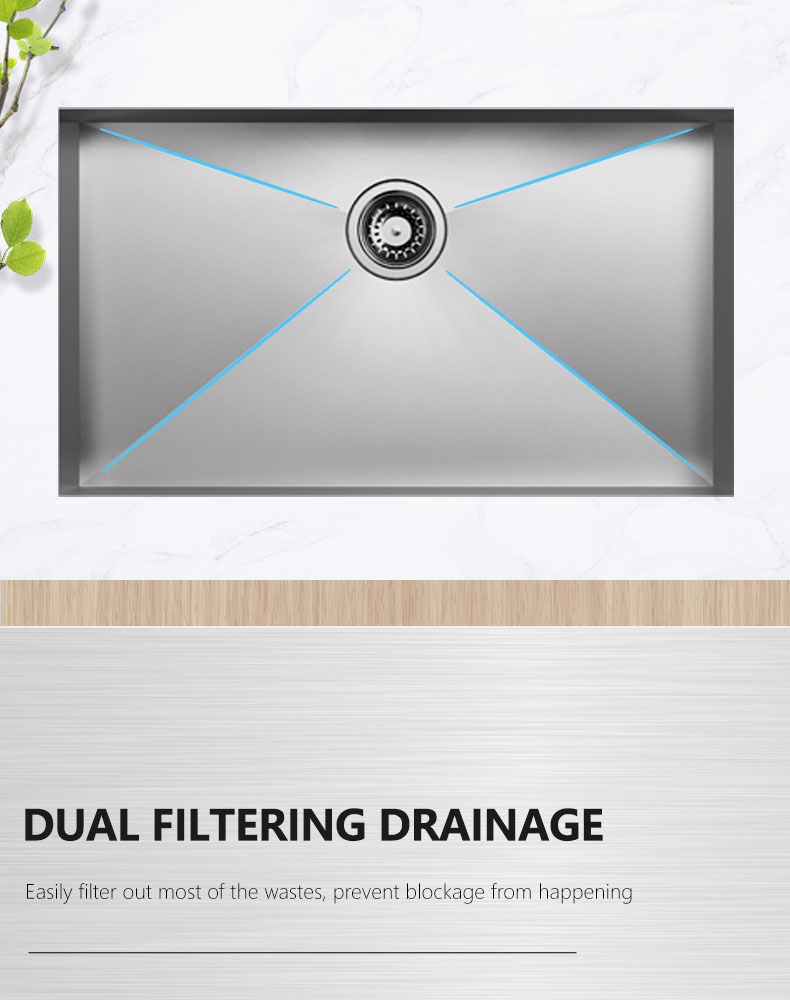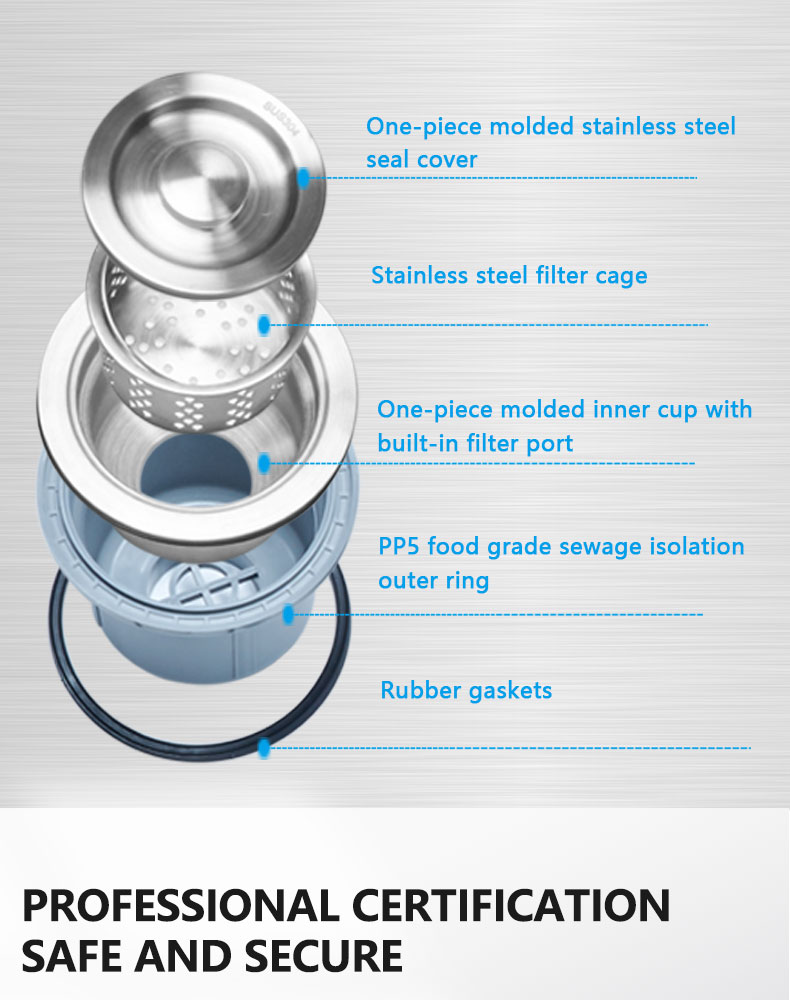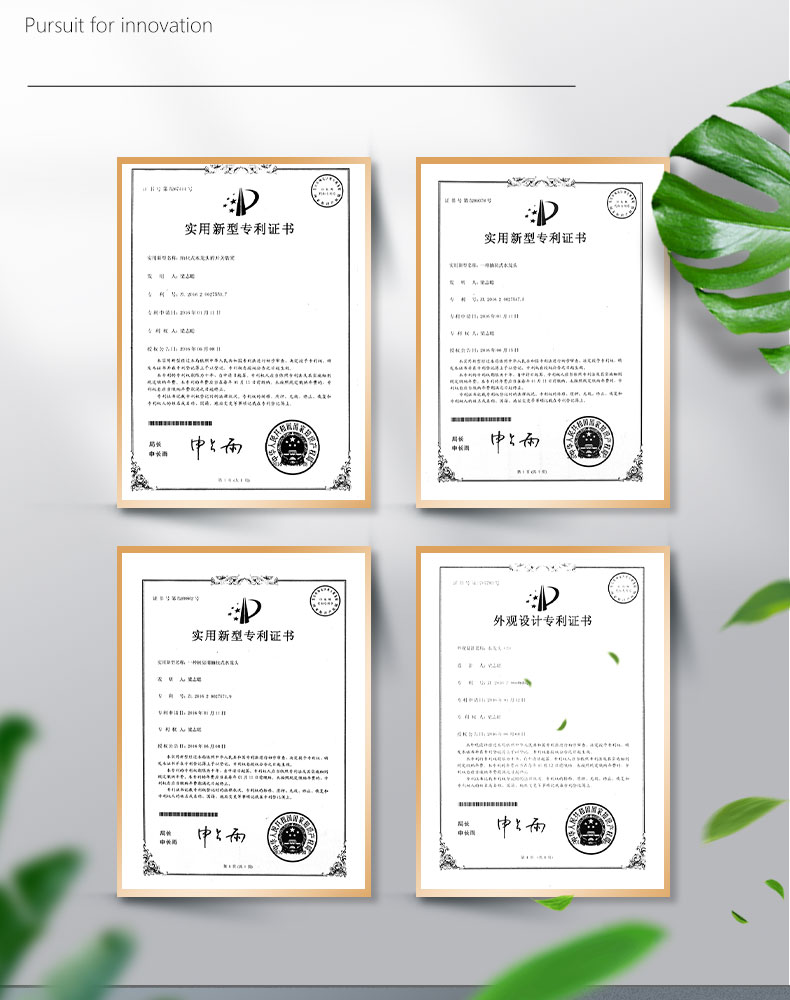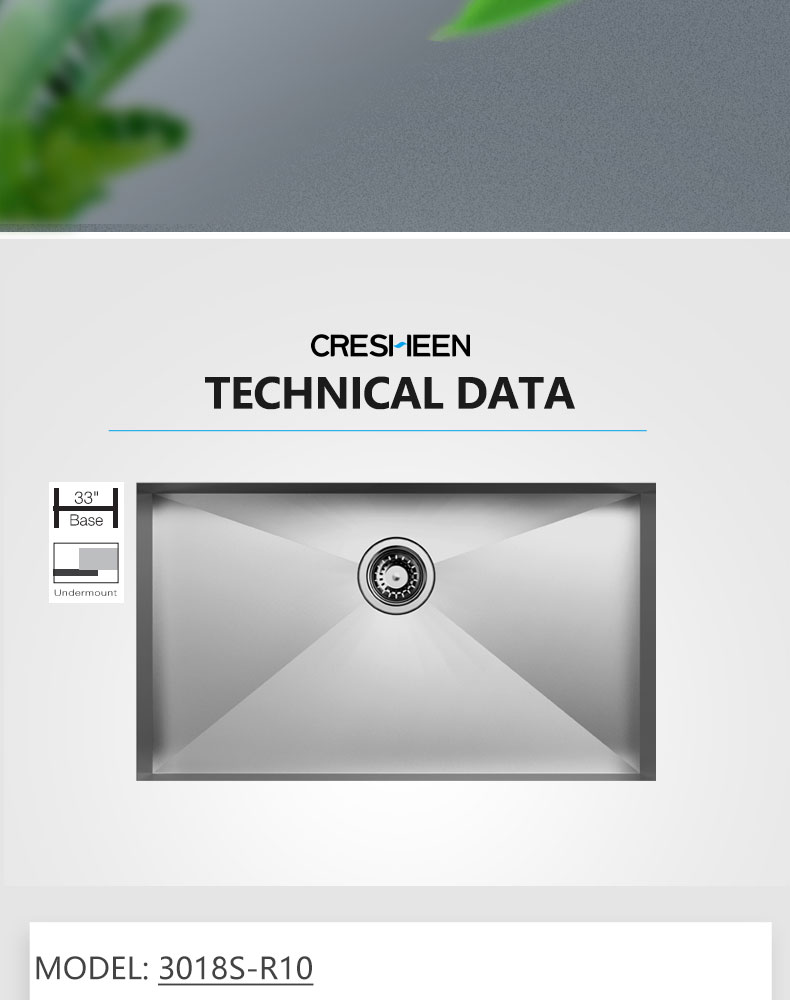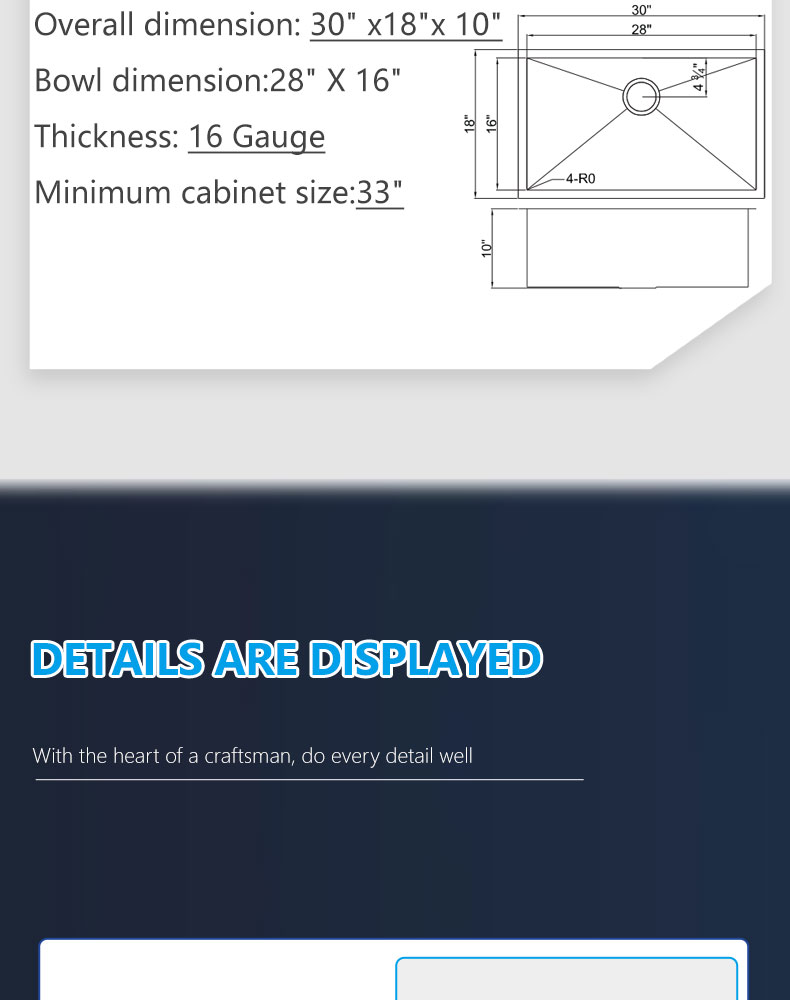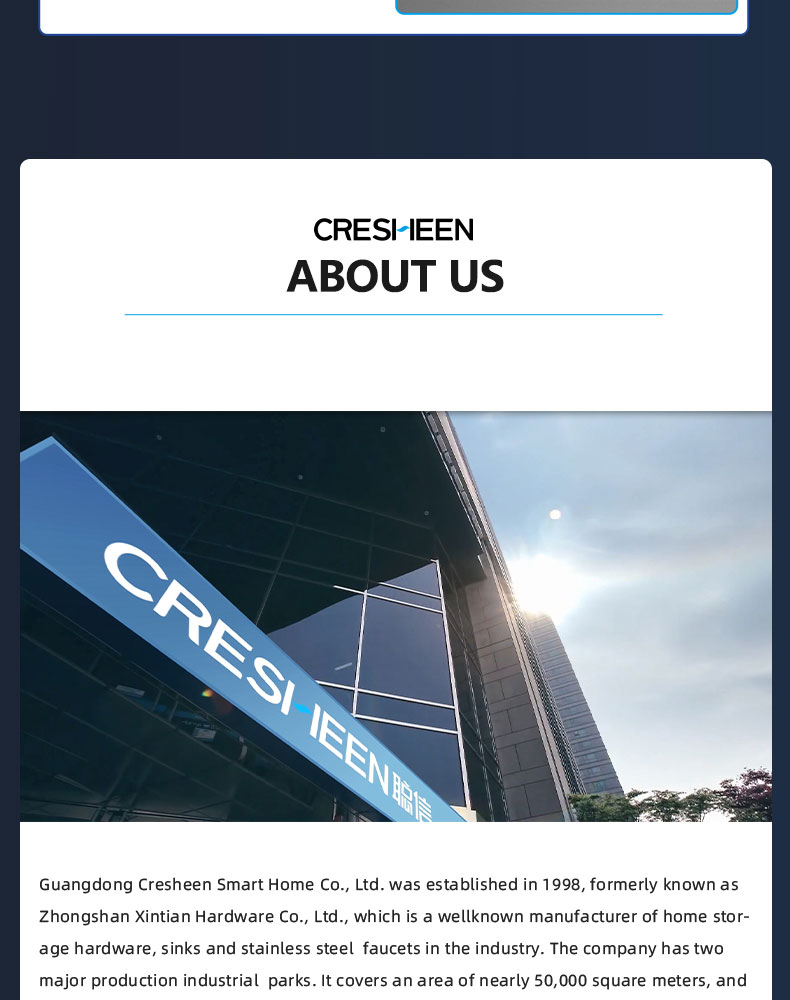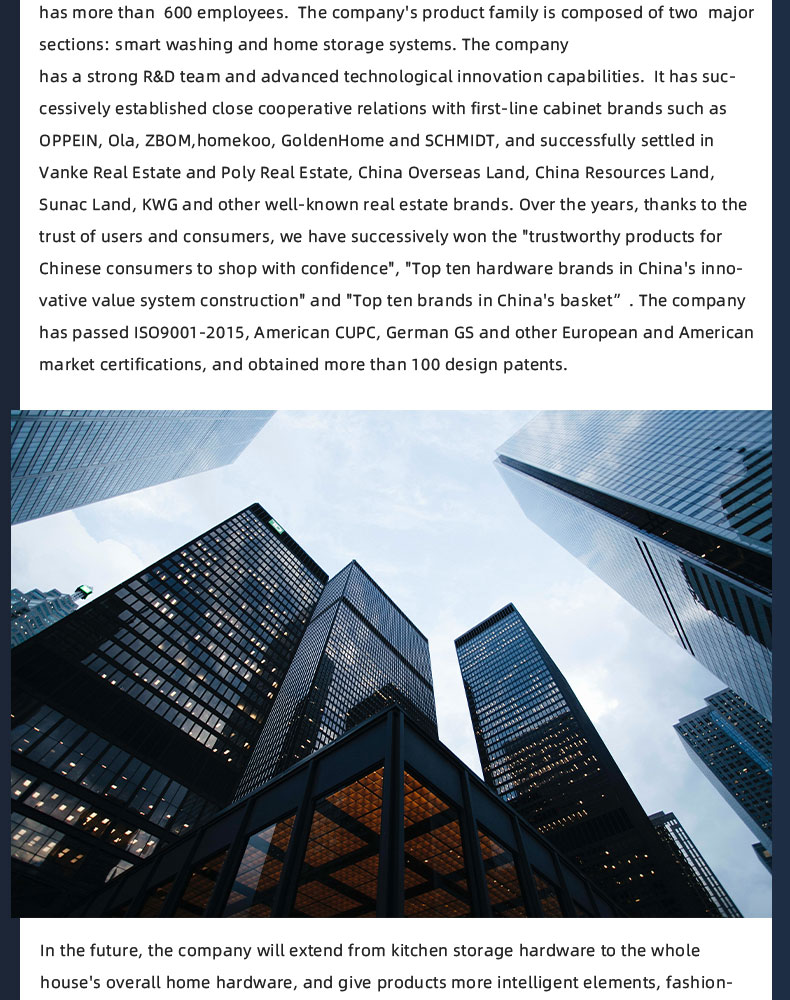 Related Products