23 Inch R10 Handmade Single Bowl Workstation Deep Sink
The R10 corner can only be made by customized sinks. Small corner steel sink gives more usable area and an appealing appearance. As the heart of the kitchen, the stainless steel sink serves as the final line of defence for food safety. Cresheen integrates the demands of humans with the operations of a kitchen sink. Cresheen steel Sink is the protector of health and happiness, crafted with extraordinary sensitivity and accentuating every minor difference. The single bowl sinks and double bowl sinks will be properly matched with suitable drain heads. Features: exquisite handmade workmanship with an ingenious design small radius that fit your need for cleanliness two thickness options available (16 ga and 18 ga)
OEM/ODM

Zhongshan Guangdong China

30 Days

30000
Details
| | |
| --- | --- |
| title | 23 Inch R10 Handmade Single Bowl Workstation Deep Sink |
| Product Item No | 2318s-r10 |
| Product Size | 23"*18"*10"/1.2 |
| Product Material | sus304 stainless steel |
| Product Type | handmade single bowl |
| Product Material Thickness | 1.2 or 1.5 mm |
| Product Surface Finish | brushed |
| Installation (W*D*Radius) and Cut-Out Size | undermount |
| Selectable Accessories | plumbing kits (s02, s03, s05, w001, w002, w004, w005, s09, s10, sv08) |
| | customable anti-condensation coating |
| | customable sound pad that minimise noise of tap water running |
| Packaging | individual packaging |
| | few sinks/carton |
| | cardboard packaging |
| | custom |
Its surface is hygienic and scratch-resistant, and its durability ensures that it needs minimal maintenance to keep it looking like new.
The glossy satin finish of the stainless steel sink is ideal for high-end stainless steel appliances, and it complements modern, minimalist, European and more styled kitchens.
The bottom of the handcrafted sink has an X-shaped groove, which can introduce all the dirty water into the sewer, without worrying about the accumulation of sewage.
Trust this undermount kitchen sink to make your life in the kitchen easier and more enjoyable.
The R10 corner can only be made by customized sinks. Small corner steel sink gives more usable area and an appealing appearance. As the heart of the kitchen, the stainless steel sink serves as the final line of defence for food safety. Cresheen integrates the demands of humans with the operations of a kitchen sink. Cresheen steel Sink is the protector of health and happiness, crafted with extraordinary sensitivity and accentuating every minor difference. The single bowl sinks and double bowl sinks will be properly matched with suitable drain heads.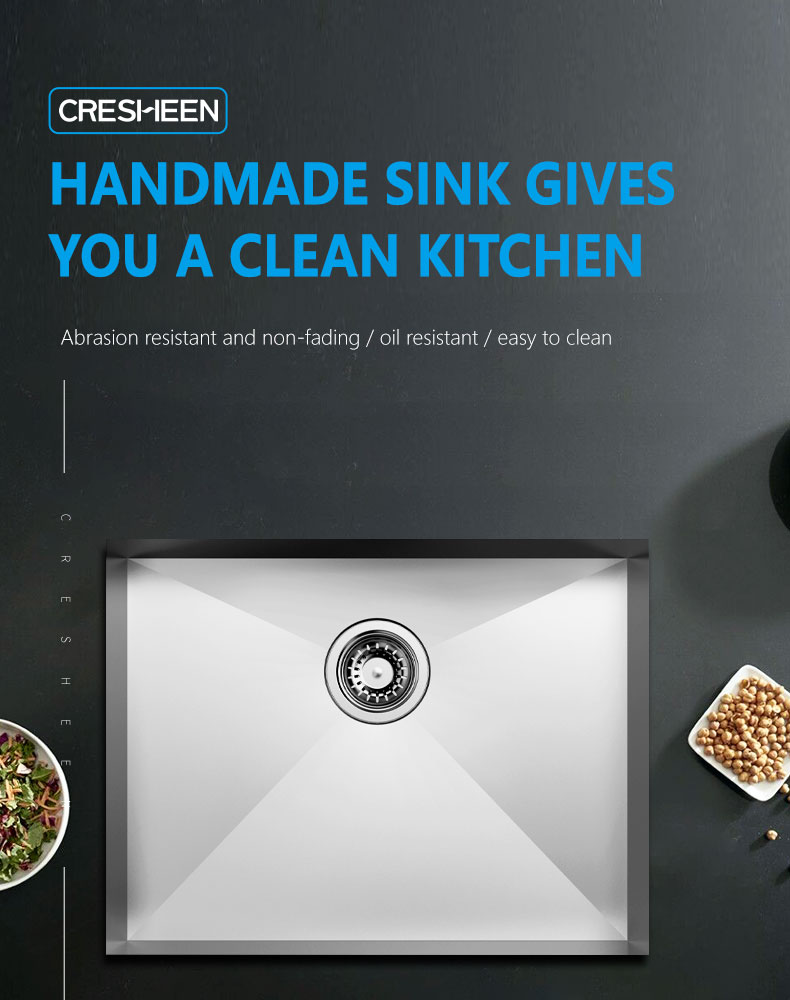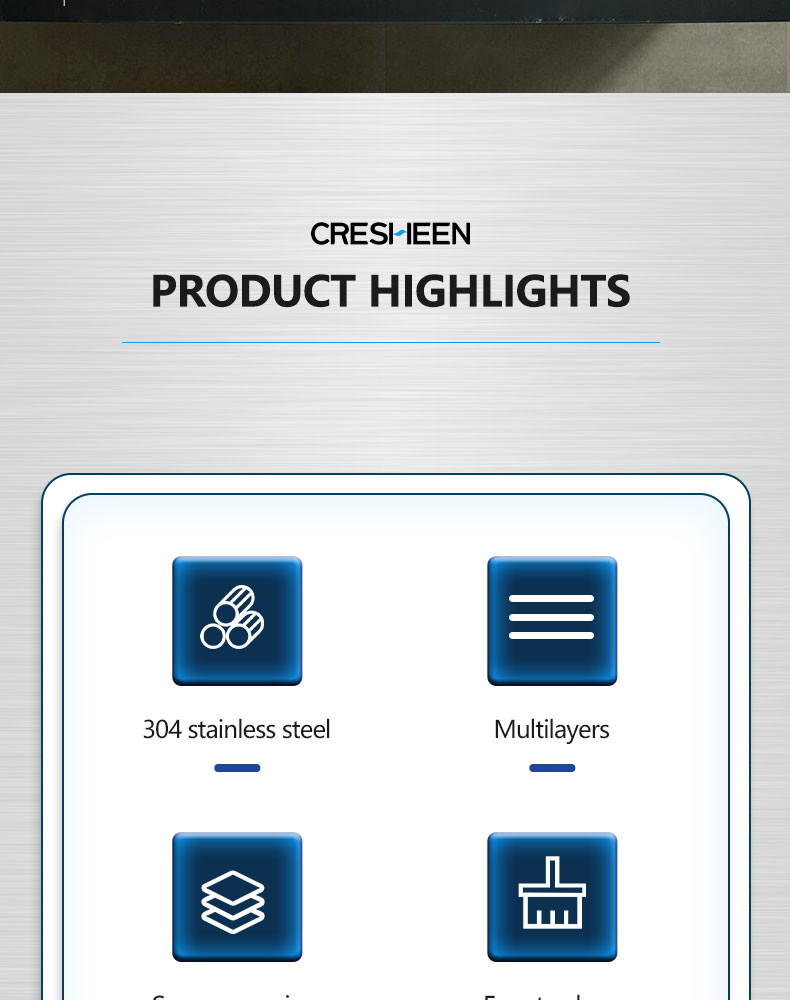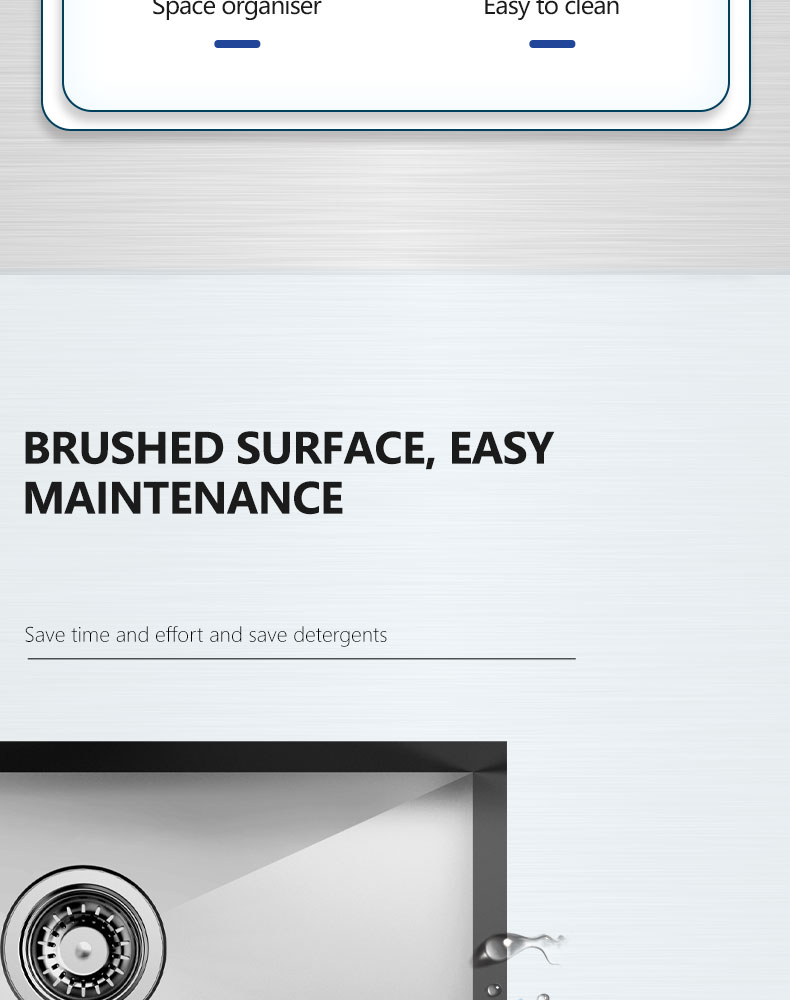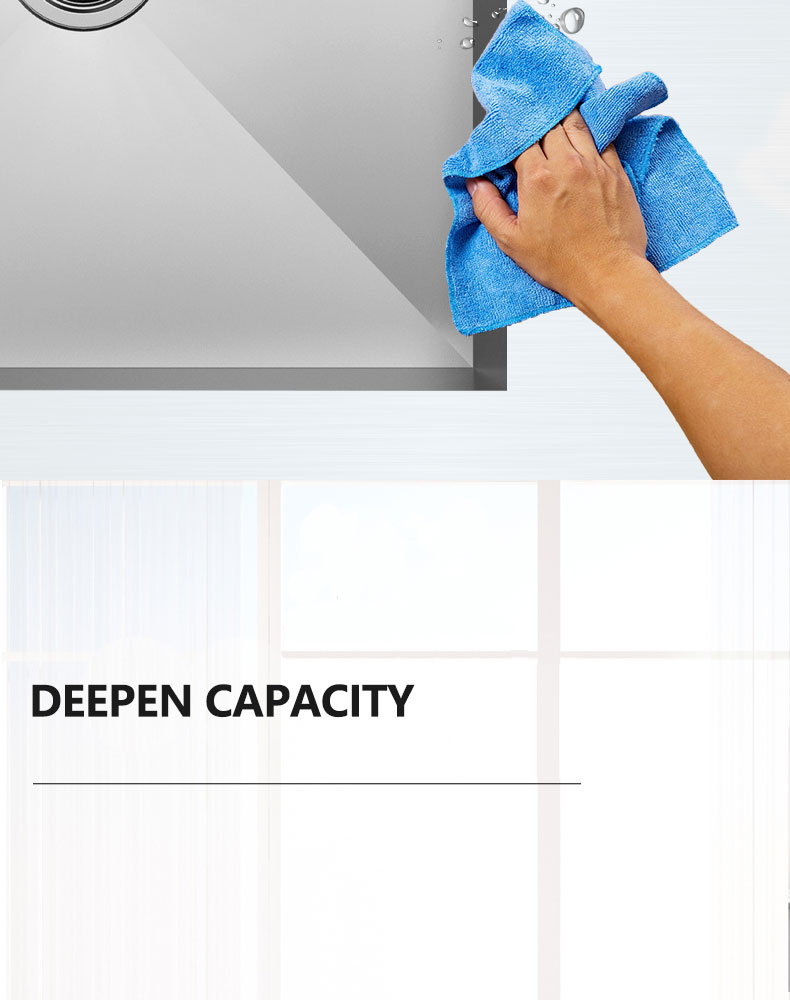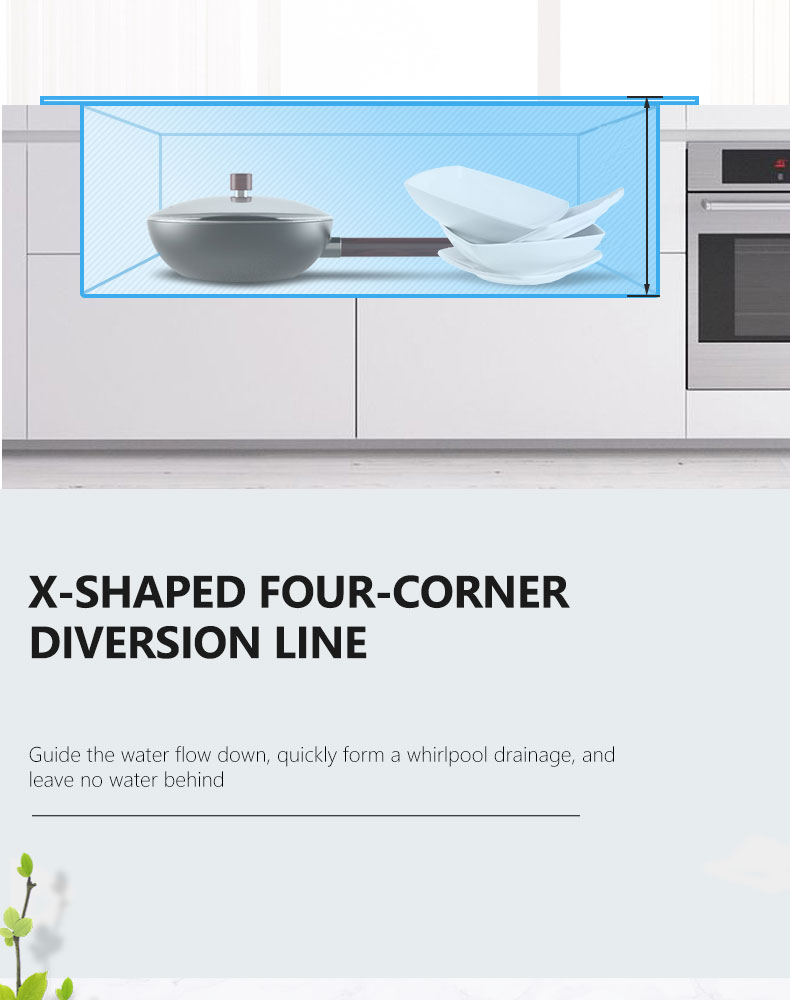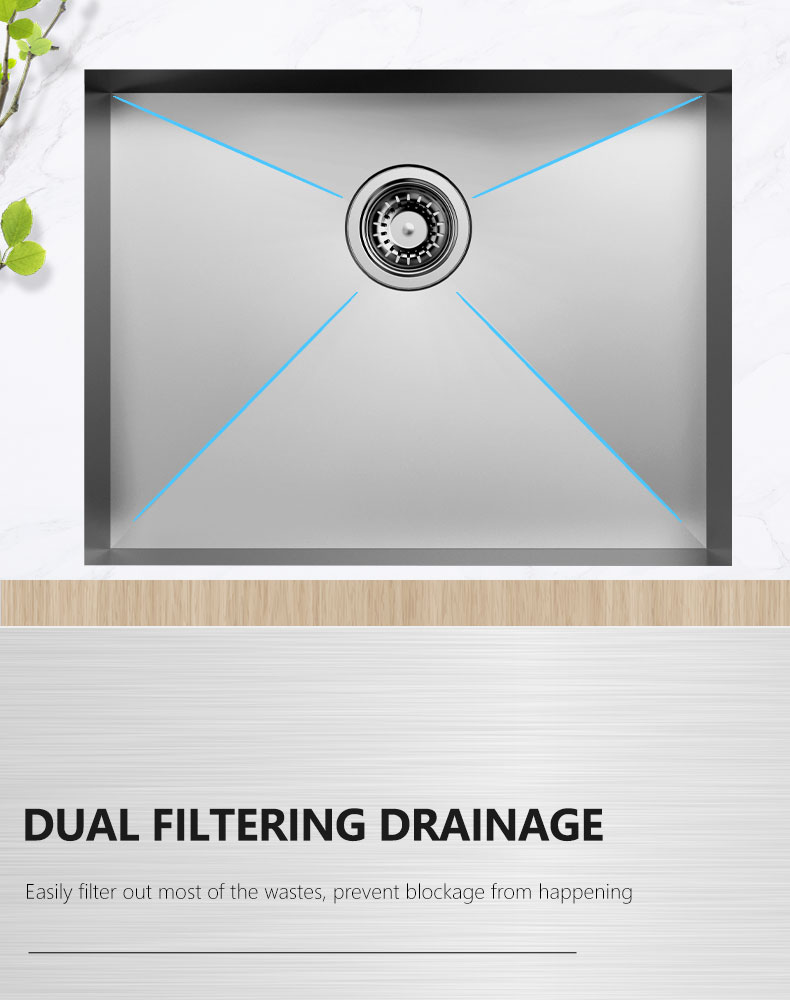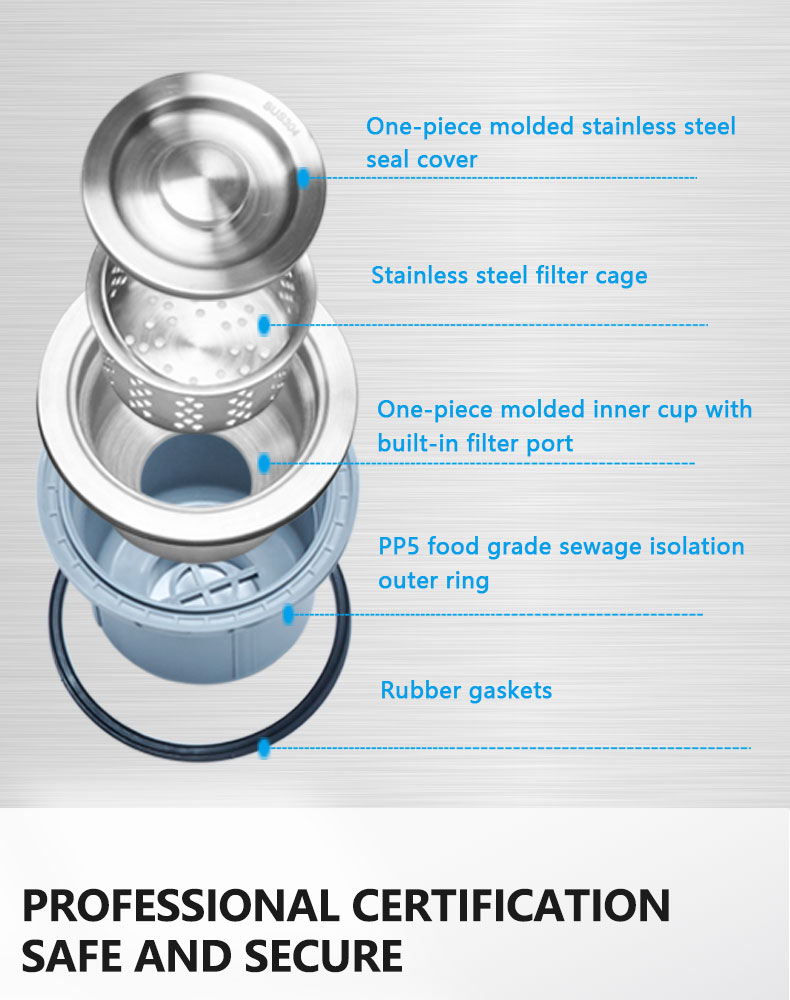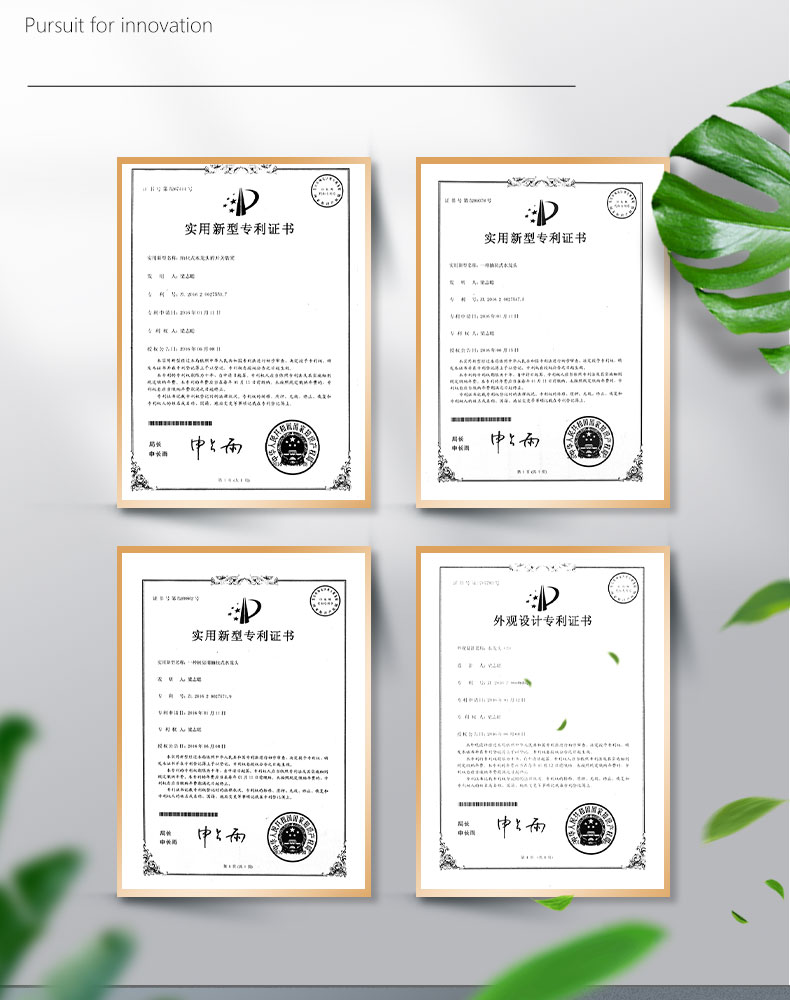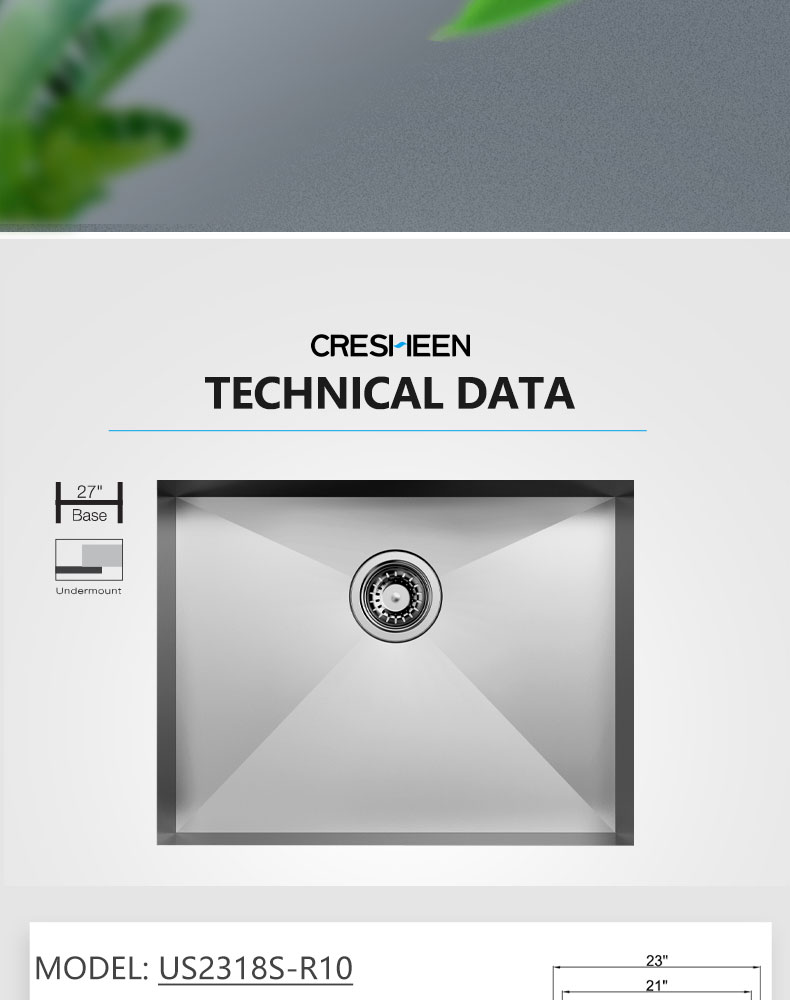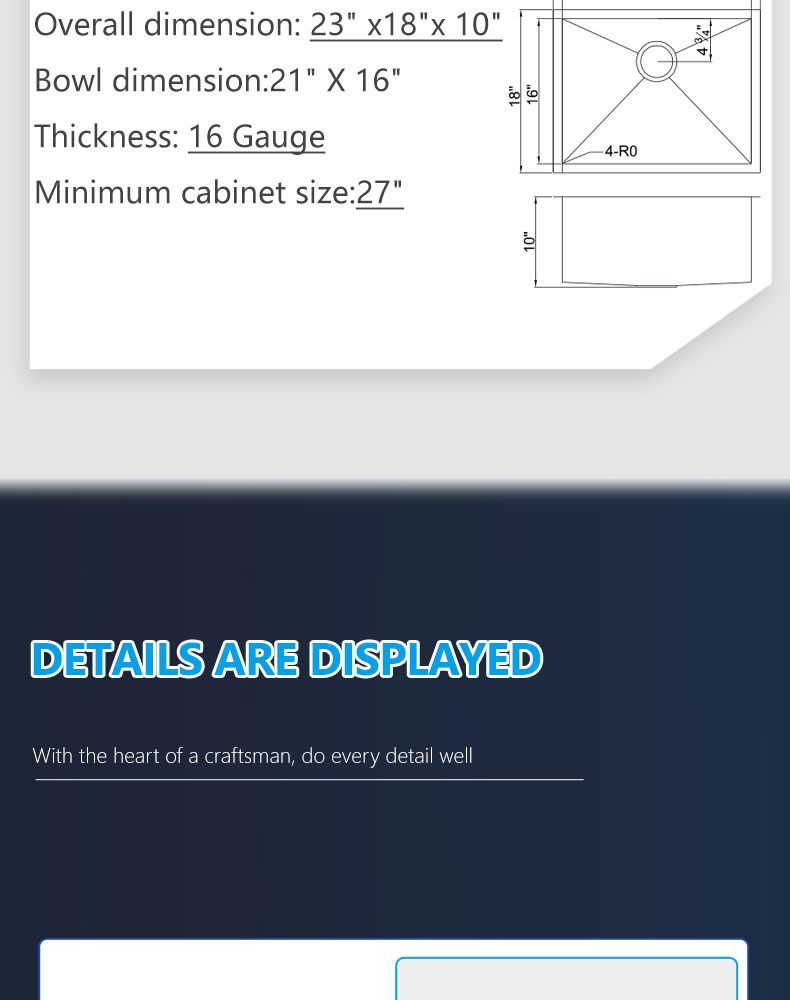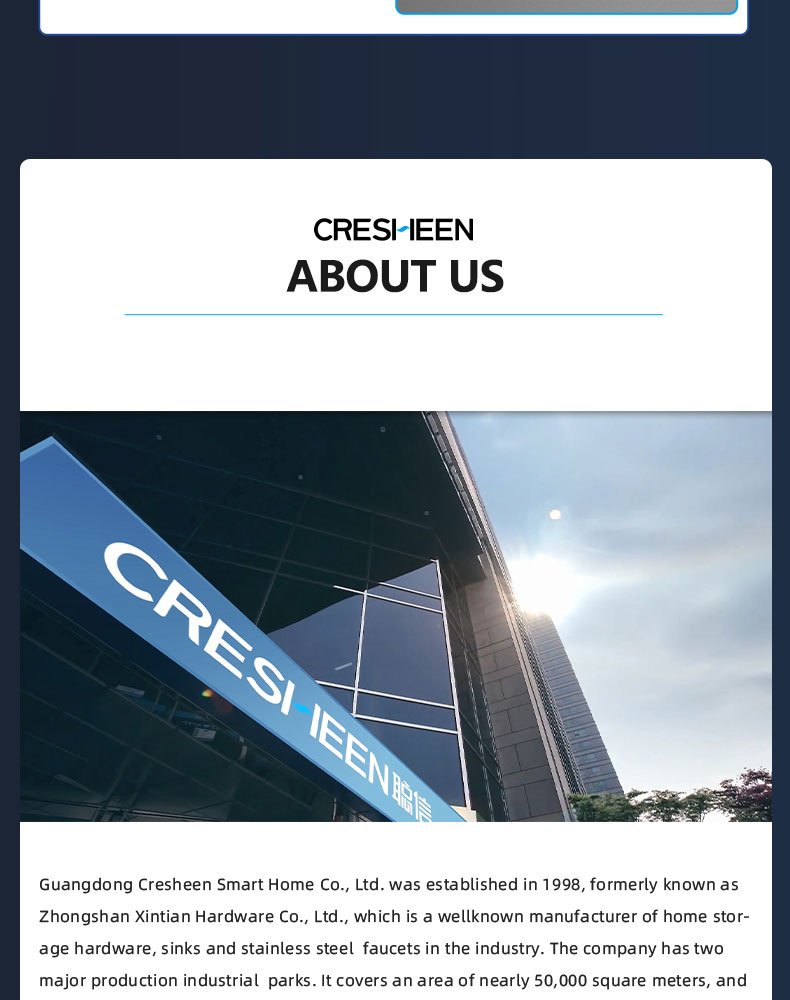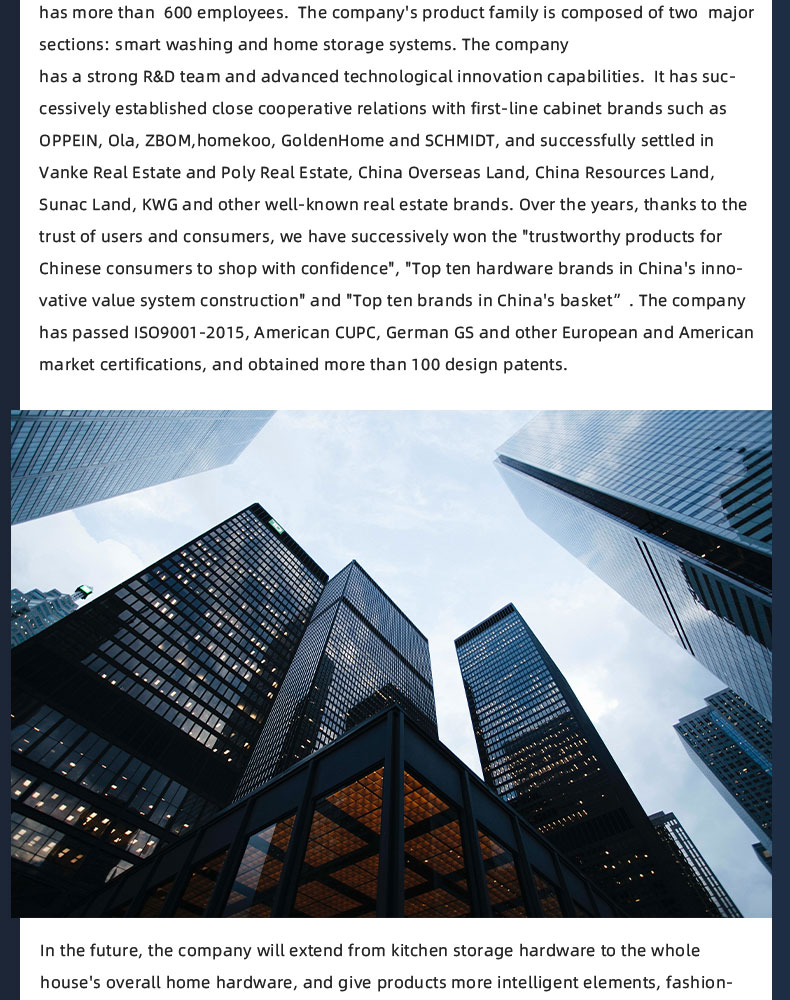 Related Products