Extra Big Handcrafted Single Workstation Kitchen Sink
Information
Product Description
| | |
| --- | --- |
| title | Extra Big Handcrafted Single Workstation Kitchen Sink |
| Product Item No | h8050(27512) |
| Product Size | 800*500*210/1.5+1.2 |
| Product Material | sus304 stainless steel |
| Product Type | handmade single bowl |
| Product Material Thickness | 1.5 or 1.2 mm |
| Product Surface Finish | brushed |
| Installation (W*D*Radius) and Cut-Out Size | undermount |
| Selectable Accessories | customable anti-condensation coating |
| | customable sound pad that minimise noise of tap water running |
| Packaging | individual packaging |
| | few sinks/carton |
| | cardboard packaging |
| | custom |
For housewives with large kitchens or large families, single bowl sink is obviously not enough for daily use.
Made from heavy duty 304 stainless steel, this offset double bowl kitchen sink is a smart choice for every home.
A large single bowl stainless steel sink with plenty of room for your kitchen. The workstation sinks can be placed as topmount or undermount, depending on the clips used. It is a nice customized sink with a fashionable style thanks to the suitable and durable material. Prevent cabinet expansion owing to temperature differences. This huge single bowl sink features a wide-diameter drainage pipe and a stainless steel lift cage that makes it simple to remove remains and smoothen drainage. Water leakage is prevented by tight sealing.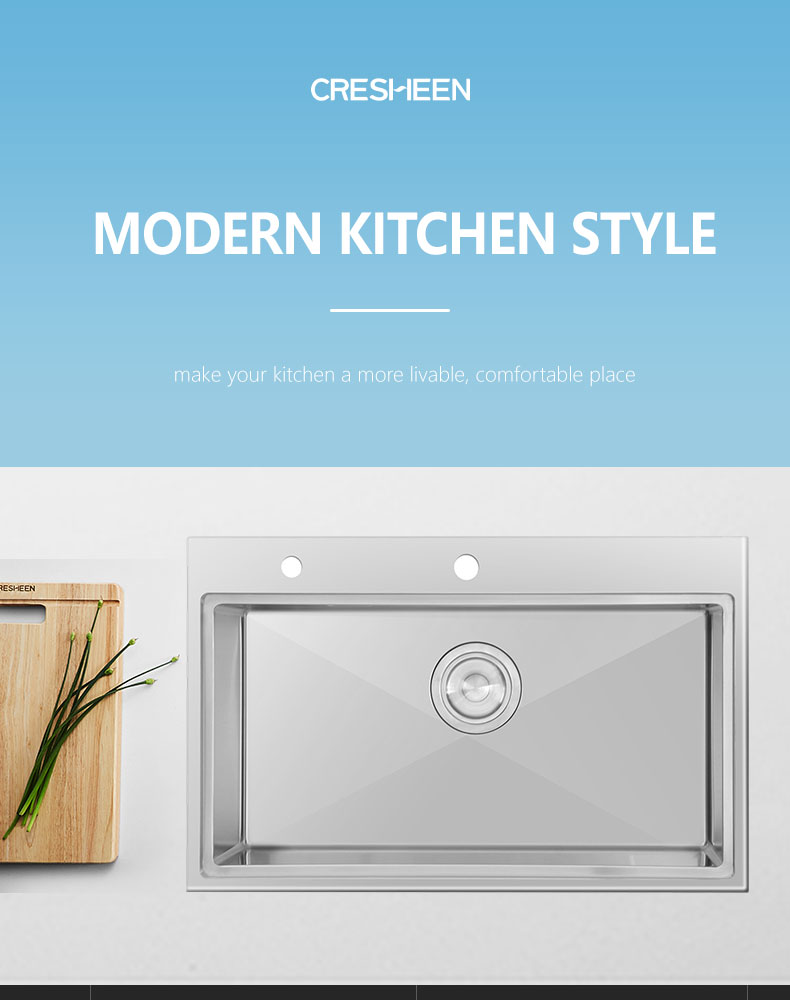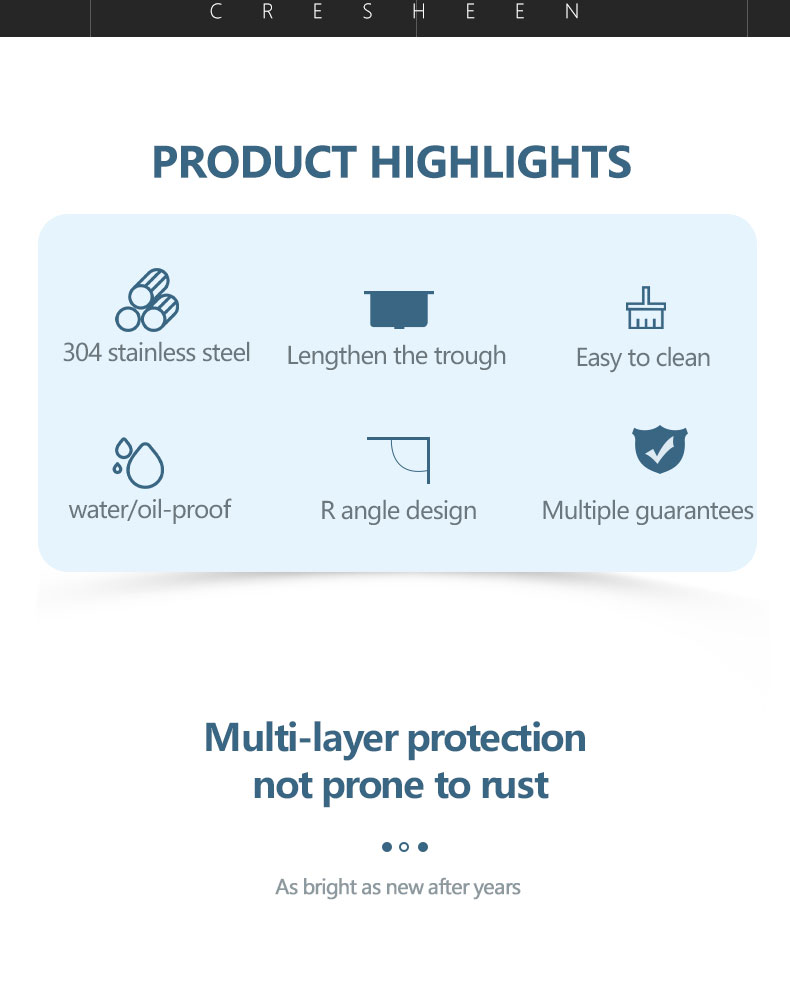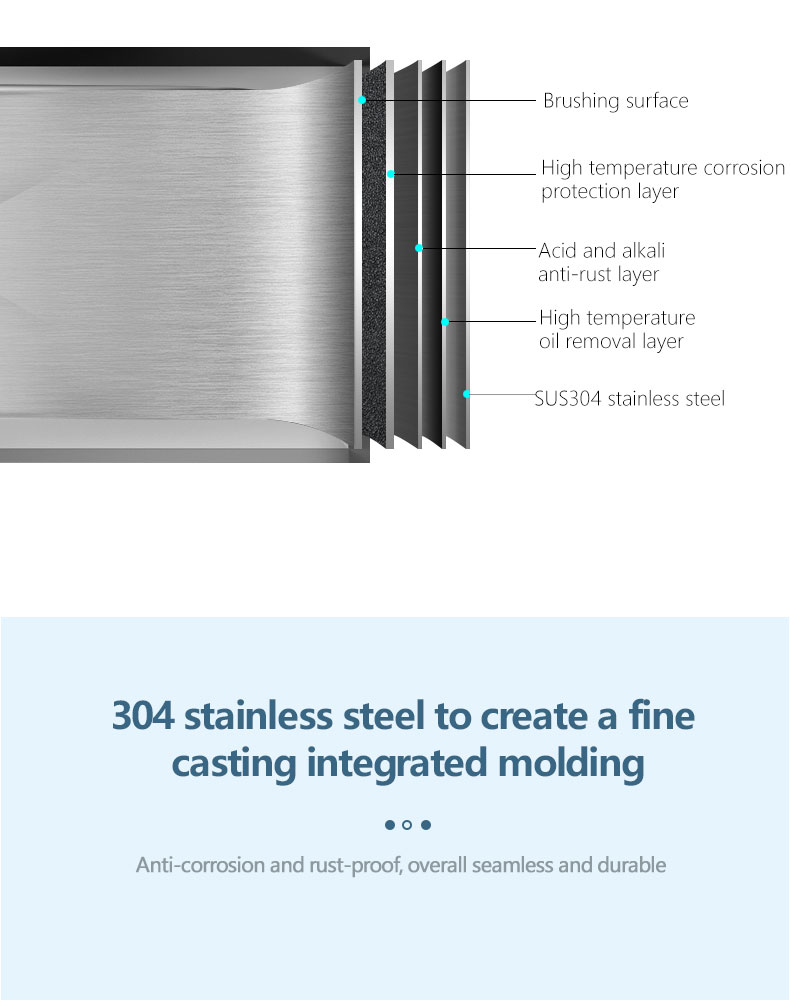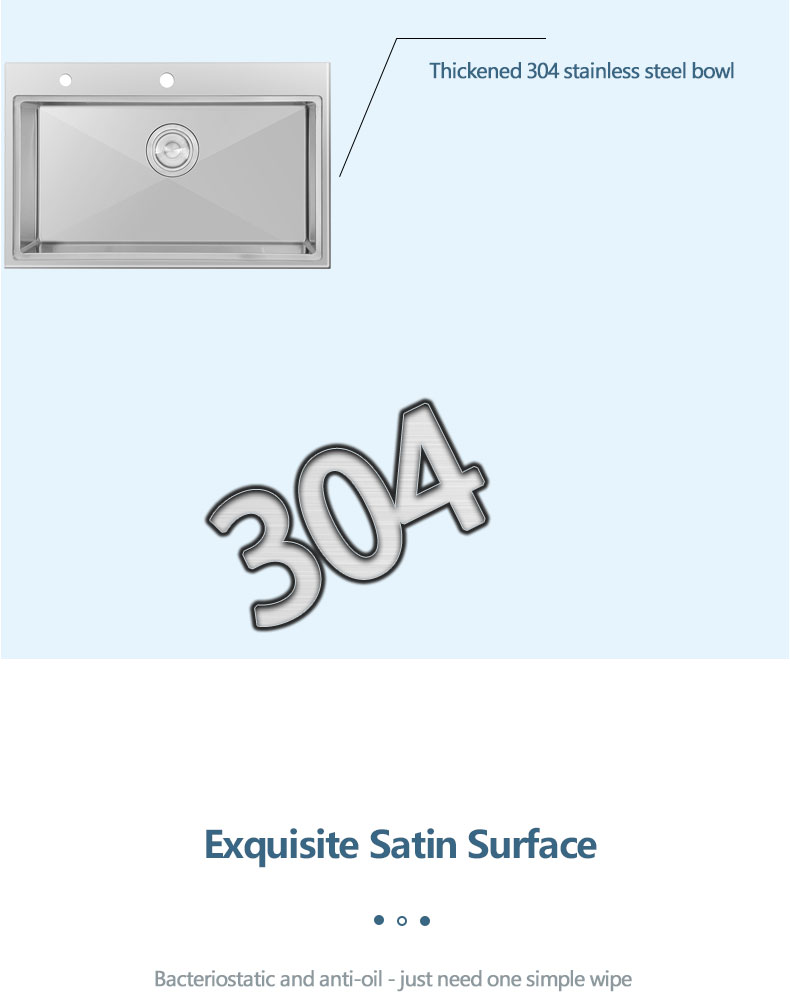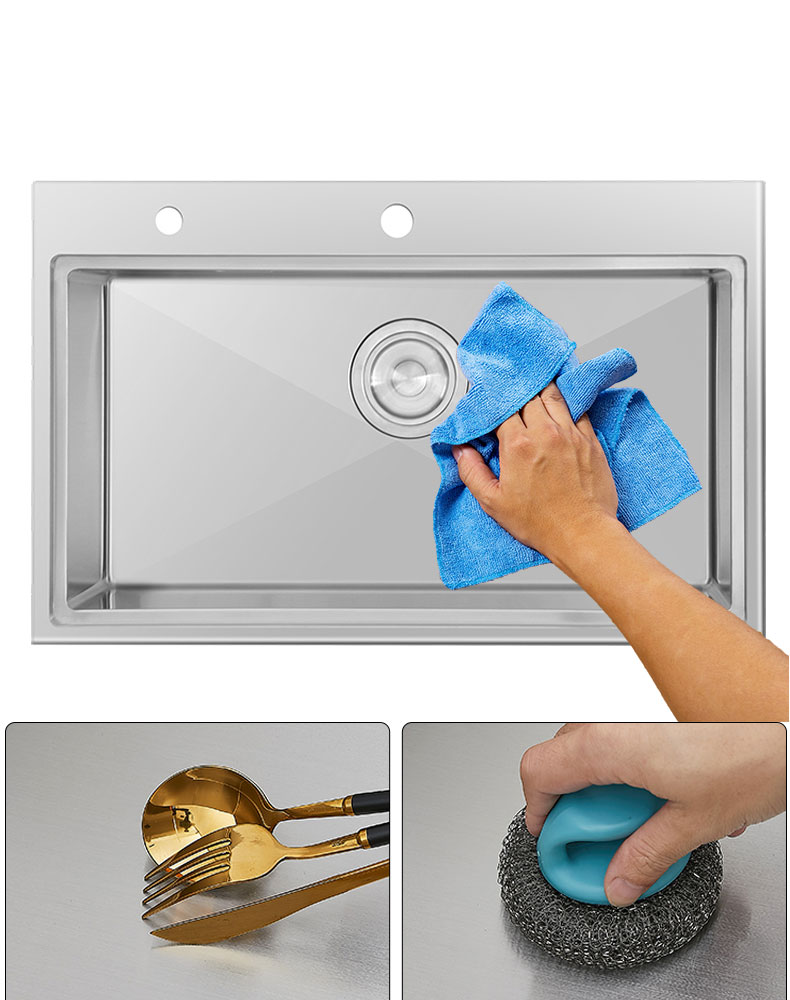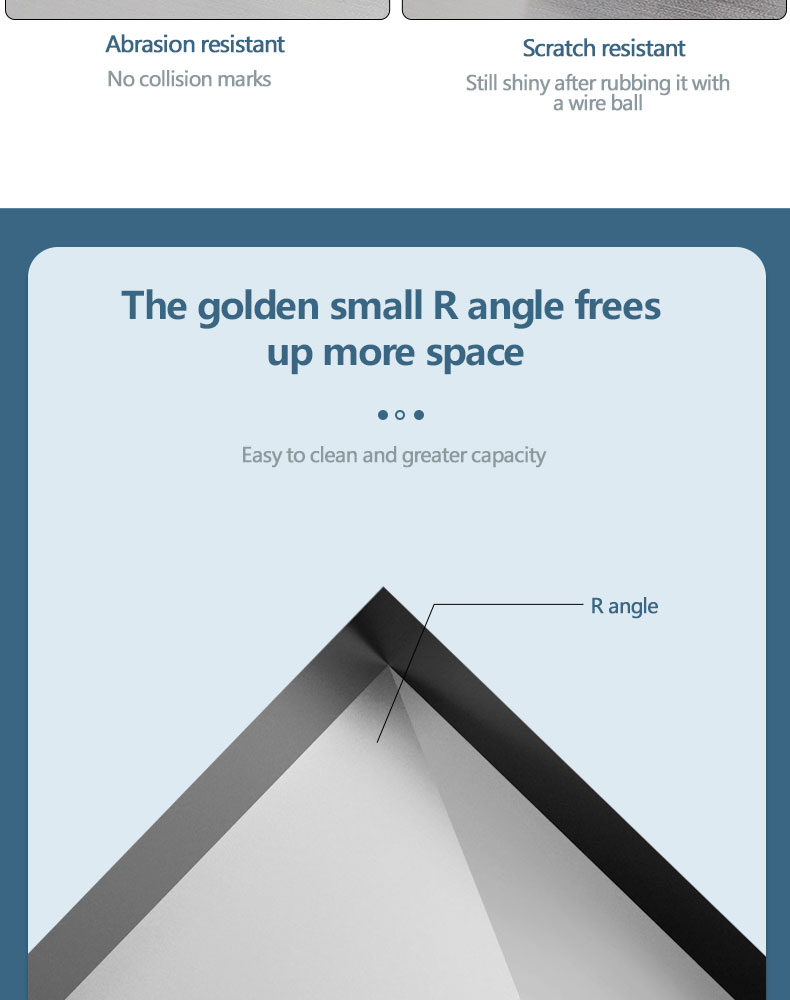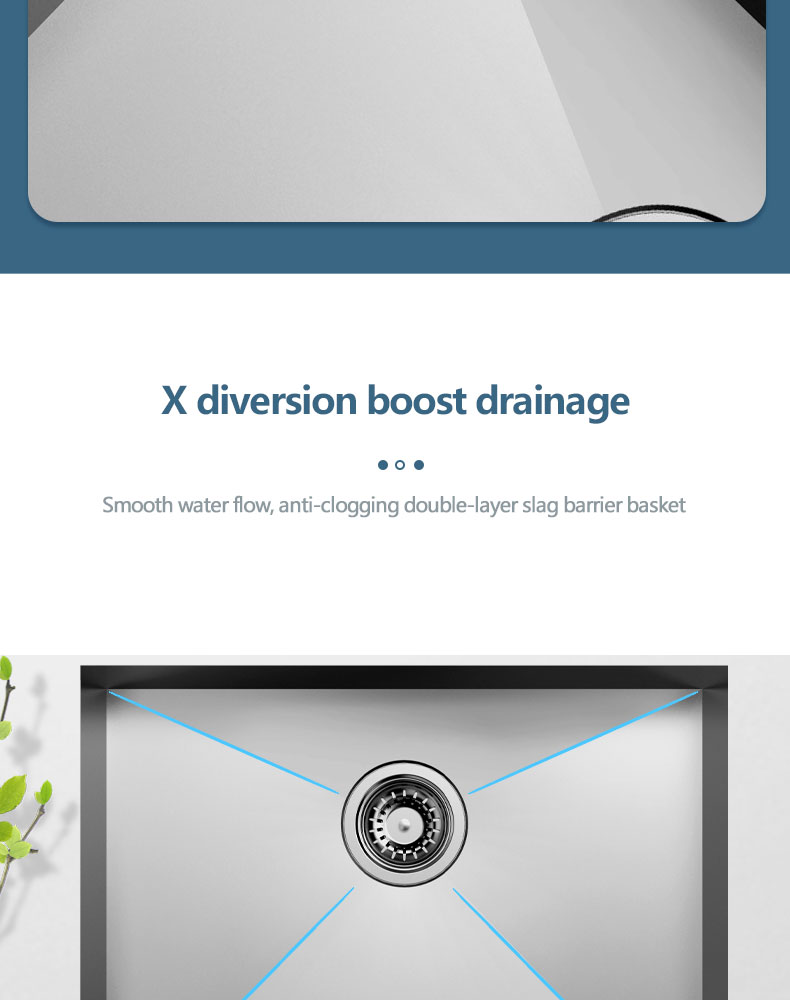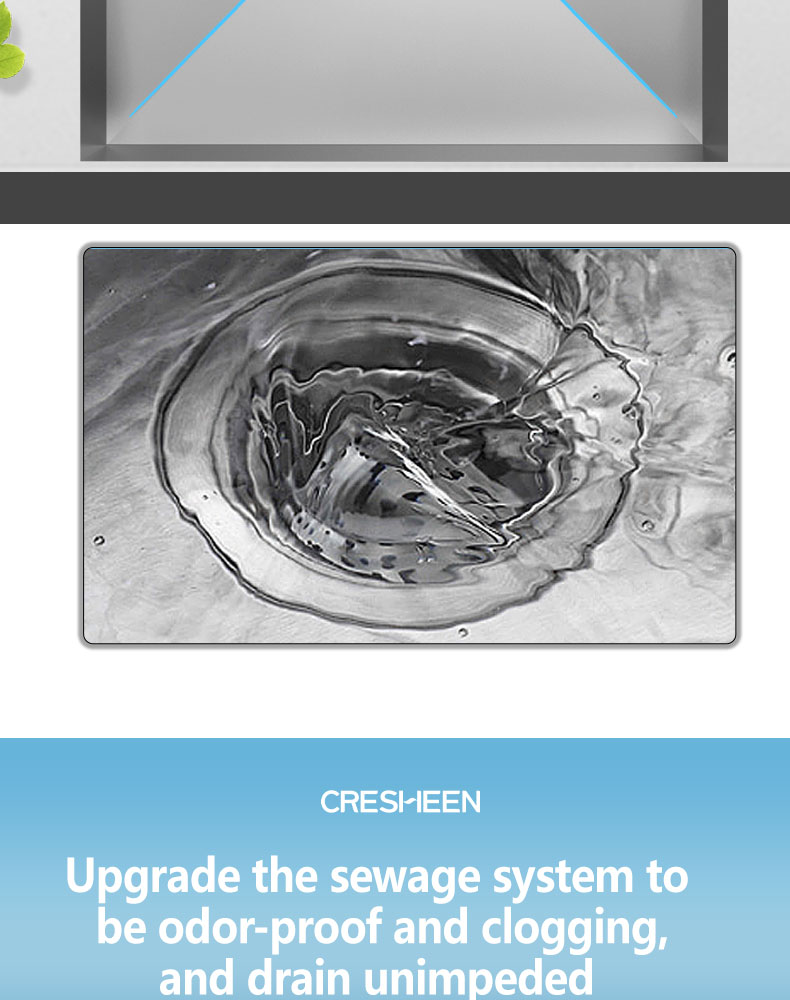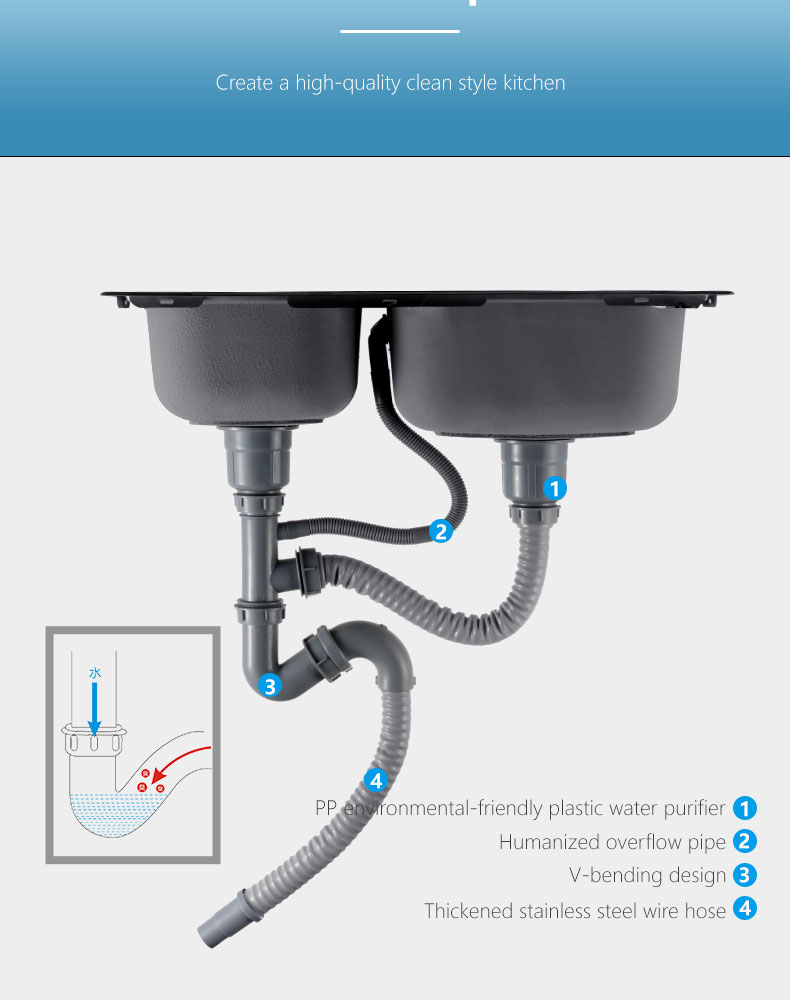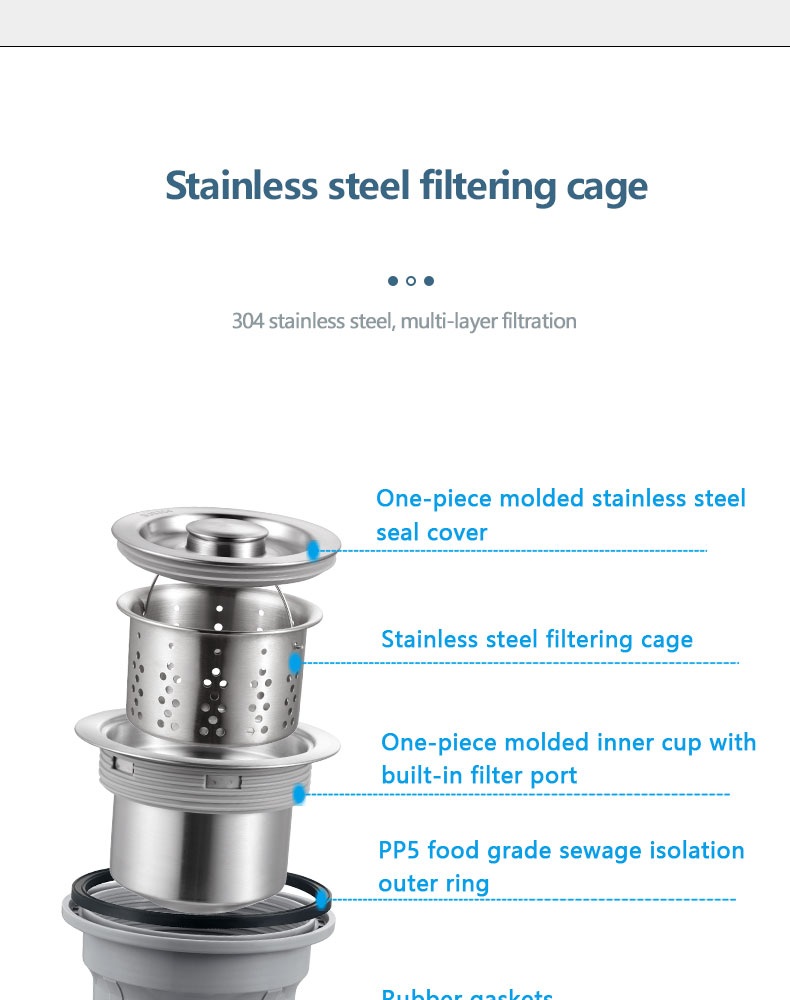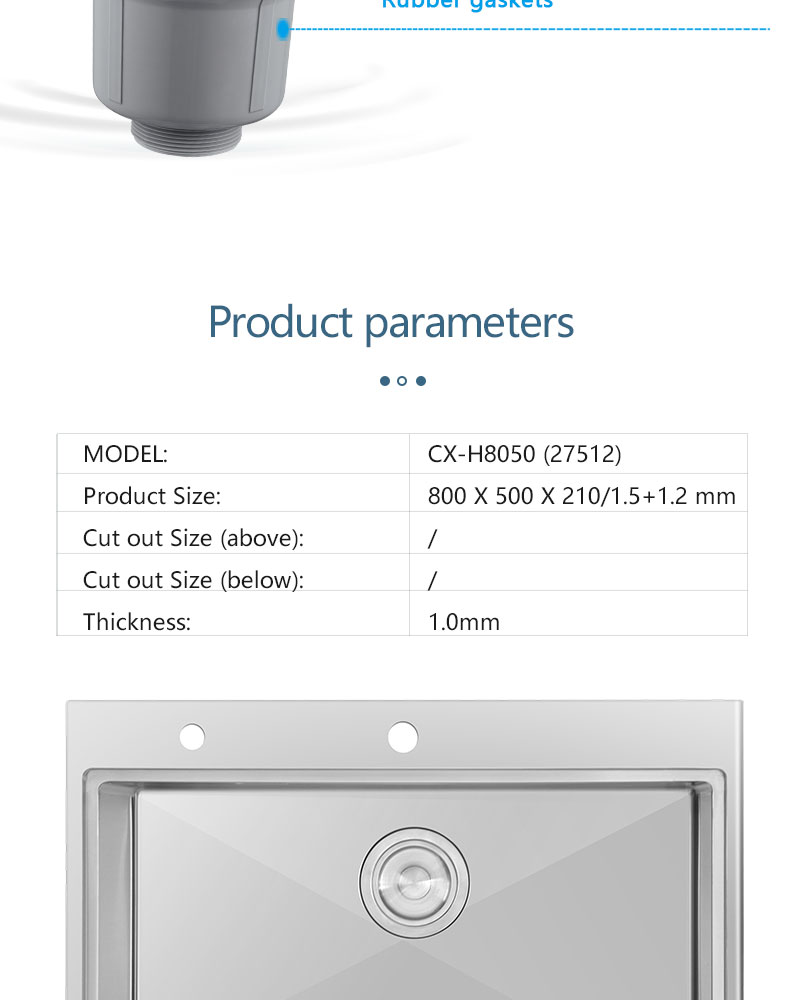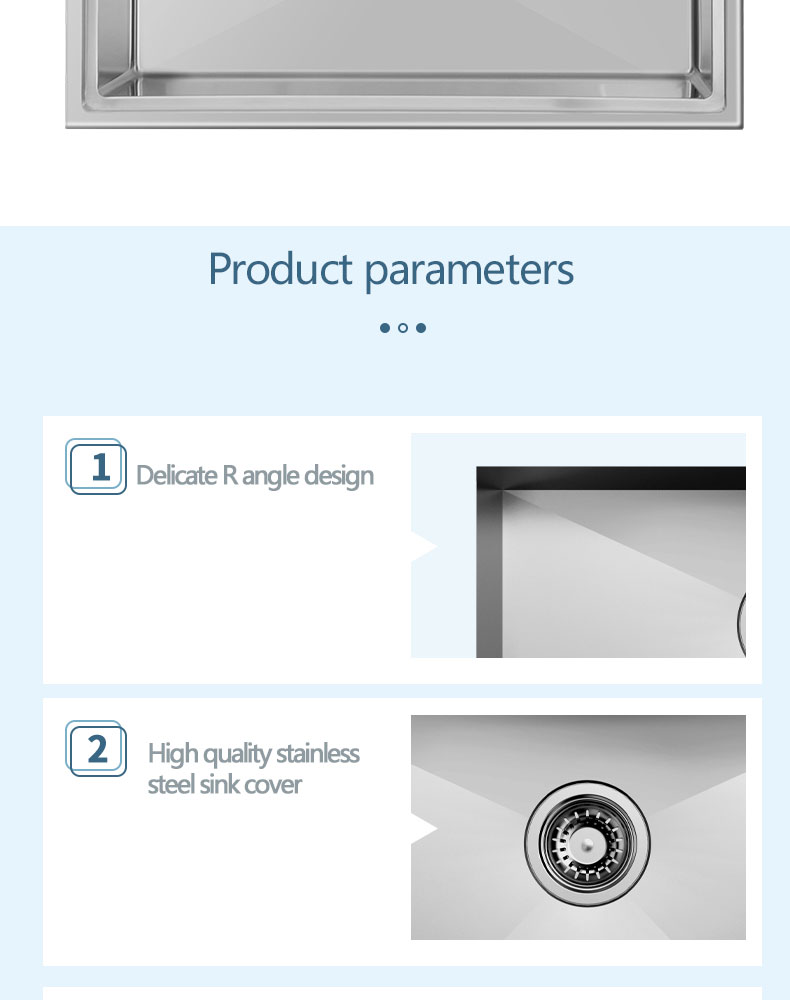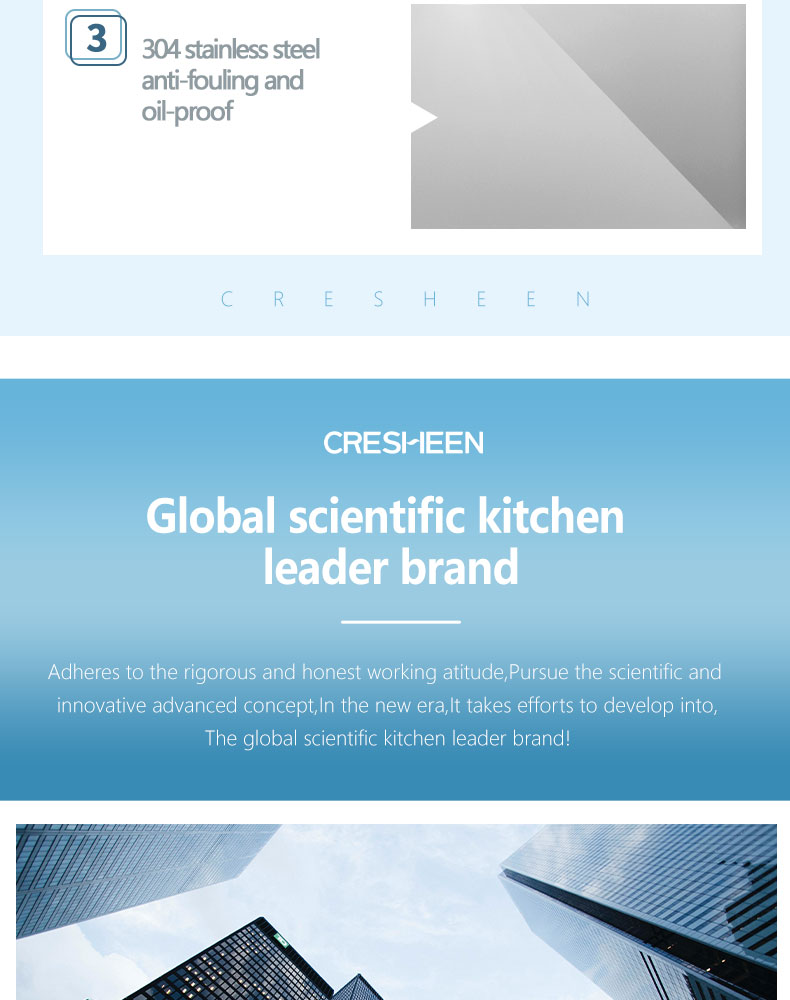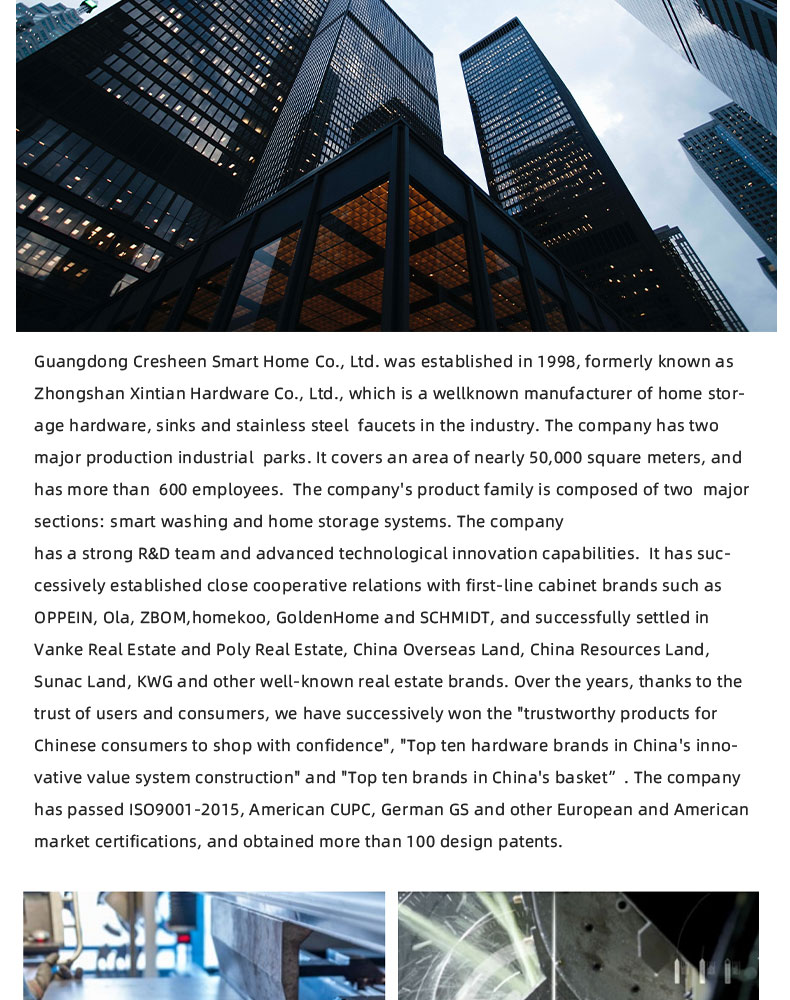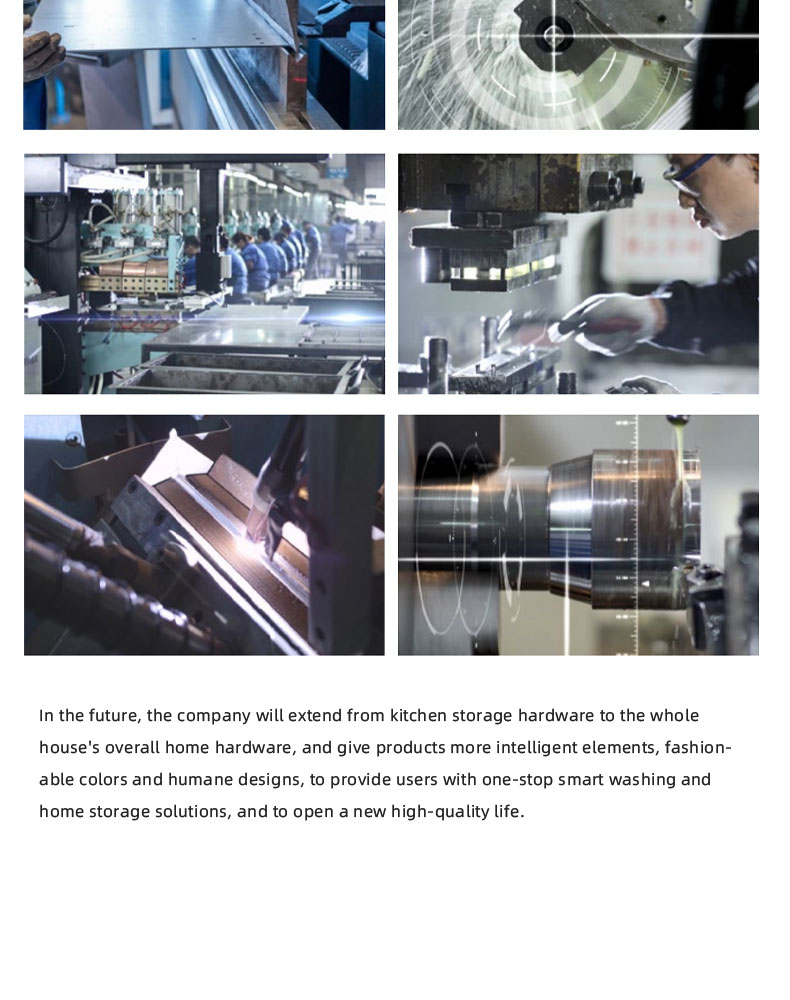 A large single bowl stainless steel sink with plenty of room for your kitchen. The workstation sinks can be placed as topmount or undermount, depending on the clips used. It is a nice customized sink with a fashionable style thanks to the suitable and durable material. Prevent cabinet expansion owing to temperature differences. This huge single bowl sink features a wide-diameter drainage pipe and a stainless steel lift cage that makes it simple to remove remains and smoothen drainage. Water leakage is prevented by tight sealing.

Features:
unique fashionable handmade style
soap dispenser hole, faucet hole, and sink overflow hole included and can be customized
anti-condensation undercoating that keep your cabinet dry and clean