Medium Inox 1.5 Bowl Double Sink With Drainboard
Information
Product Description
| | |
| --- | --- |
| title | Medium Inox 1.5 Bowl Double Sink With Drainboard |
| Product Item No | 2804 |
| Product Size | 1235*435*165/0.8 |
| Product Material | sus304 stainless steel |
| Product Type | pressed double bowl |
| Product Material Thickness | 0.8 mm |
| Product Surface Finish | satin |
| Installation (W*D*Radius) and Cut-Out Size | undermount (1213*415*r10 mm) |
| Selectable Accessories | plumbing kits (s02, s03, s05, w001, w002, w004, w005, s09, s10, sv08) |
| | customable anti-condensation coating |
| | customable sound pad that minimise noise of tap water running |
| Packaging | individual packaging |
| | few sinks/carton |
| | cardboard packaging |
| | custom |
The design of one large and one small sink also greatly increases the area of the drainboard, helping you create a multi-functional work surface to easily drain bowls or vegetables, and achieve a seamless transition between cooking or cleaning.
The stainless kitchen sink is made of thick stainless steel and can be easily installed on any kitchen countertop.
The stainless steel sink construction is durable, wear-resistant, so you can use your sink with confidence.
You don't need to waste time maintaining this sink, it will withstand daily use and will last like new.
An inox plate gets cleansed in life after being sublimated under mild pressure. Every element reveals our knowledge of the arts. We employ this single bowl sink into the round pattern to accomplish the basic exercise of creativity with real handmade. Cresheen's inox sinks have always aspired to be the best. Cresheen's supreme desire of excellence is shown in every cutting, folding, and polishing.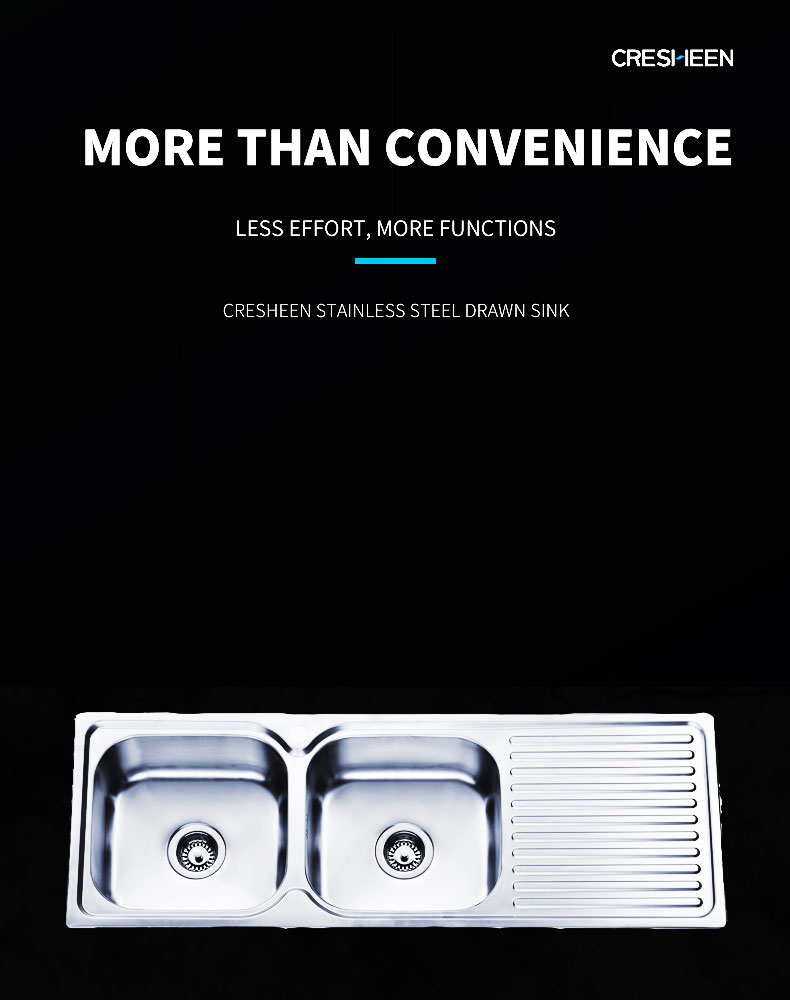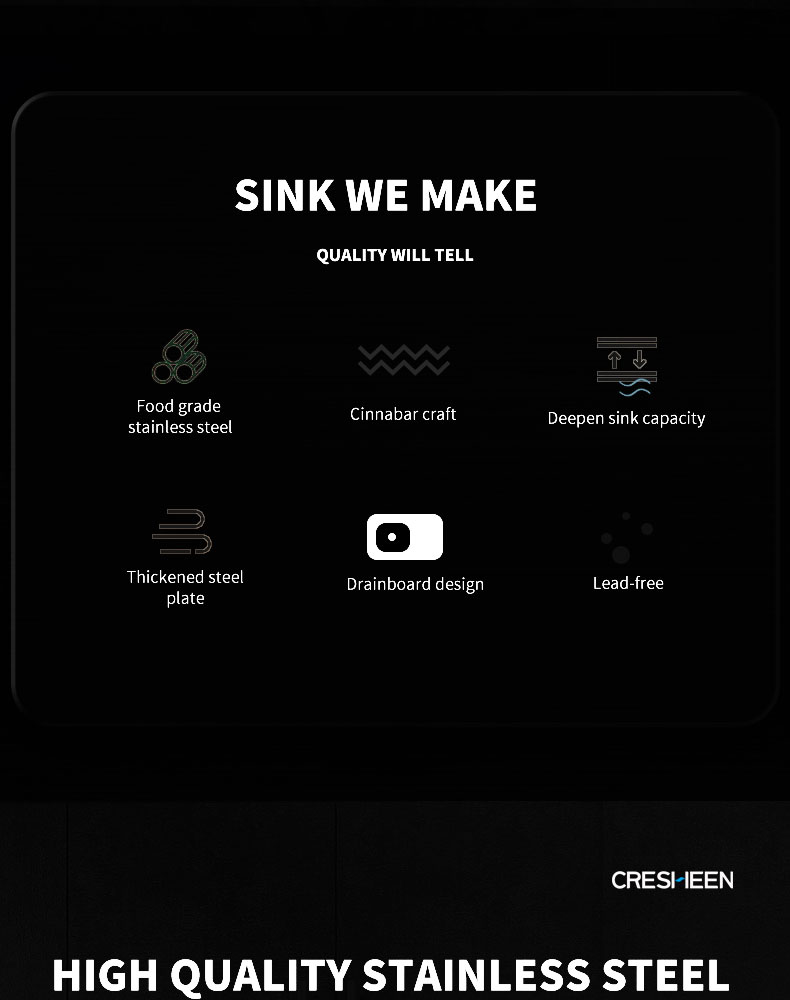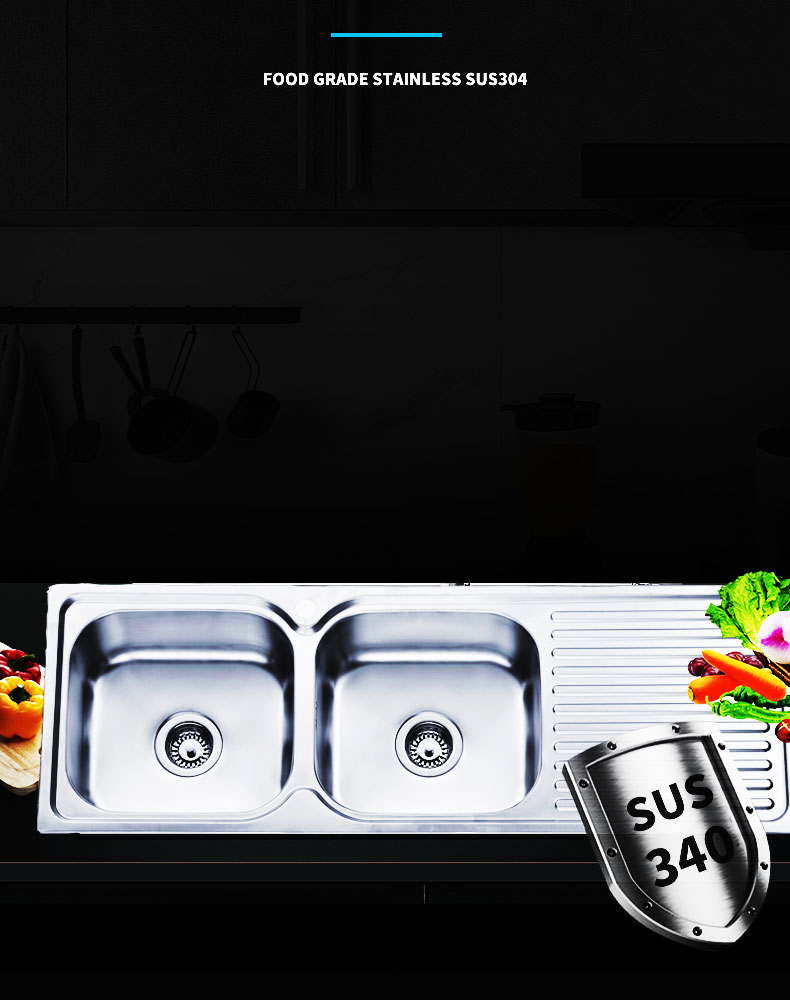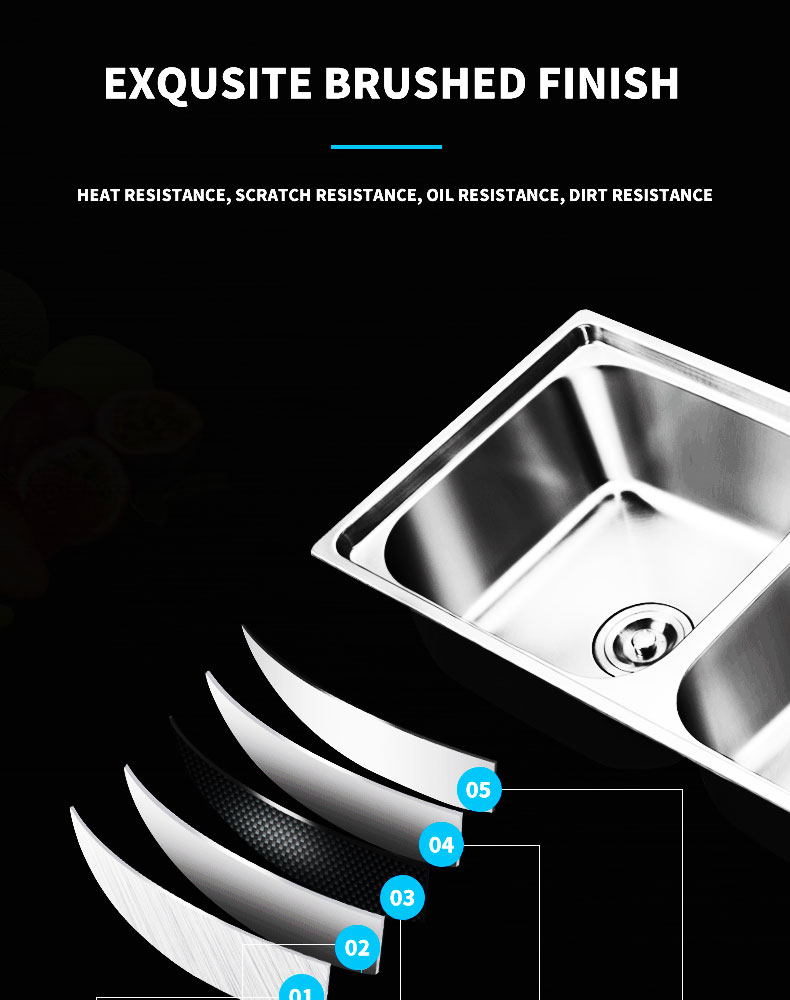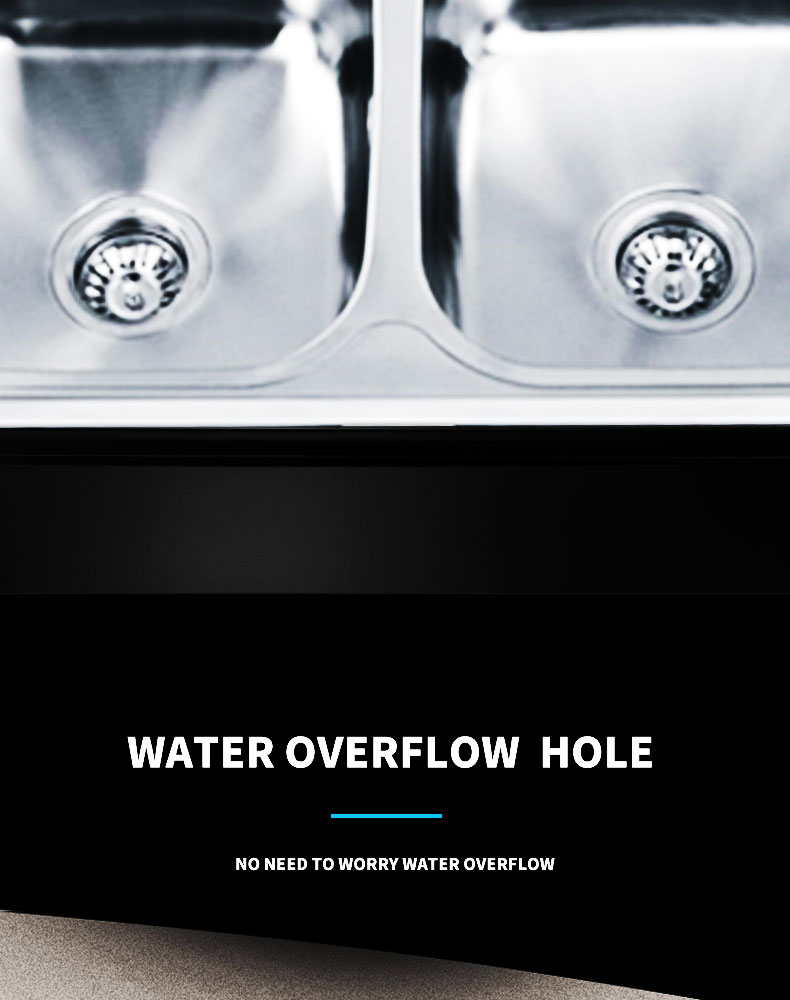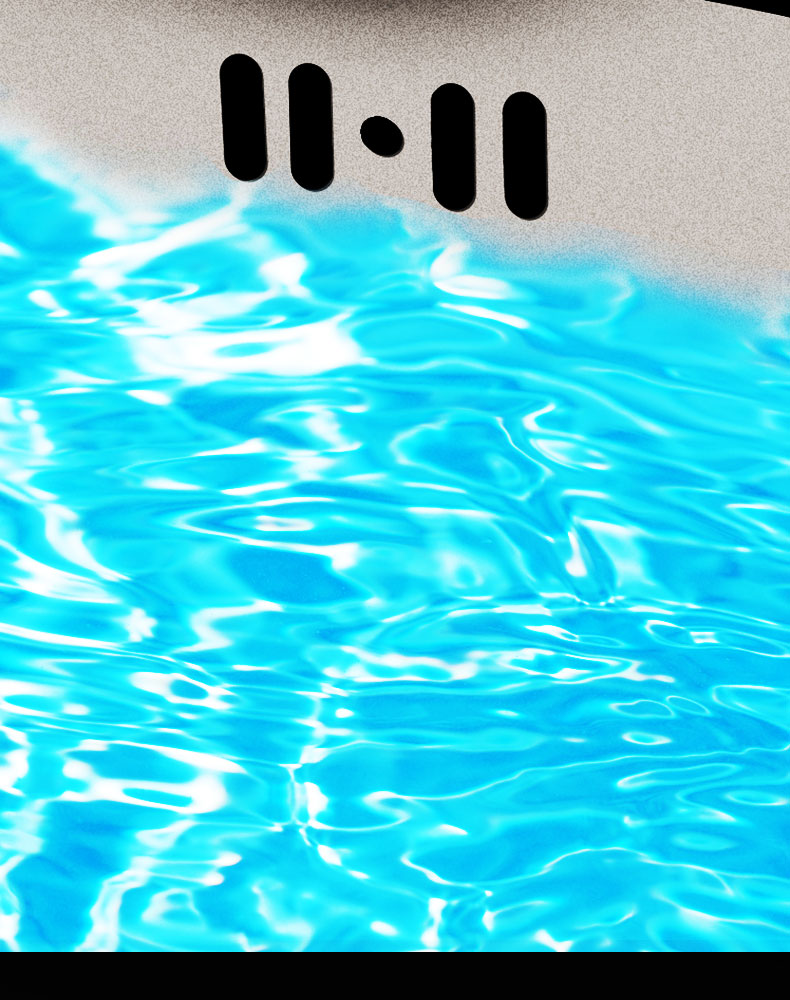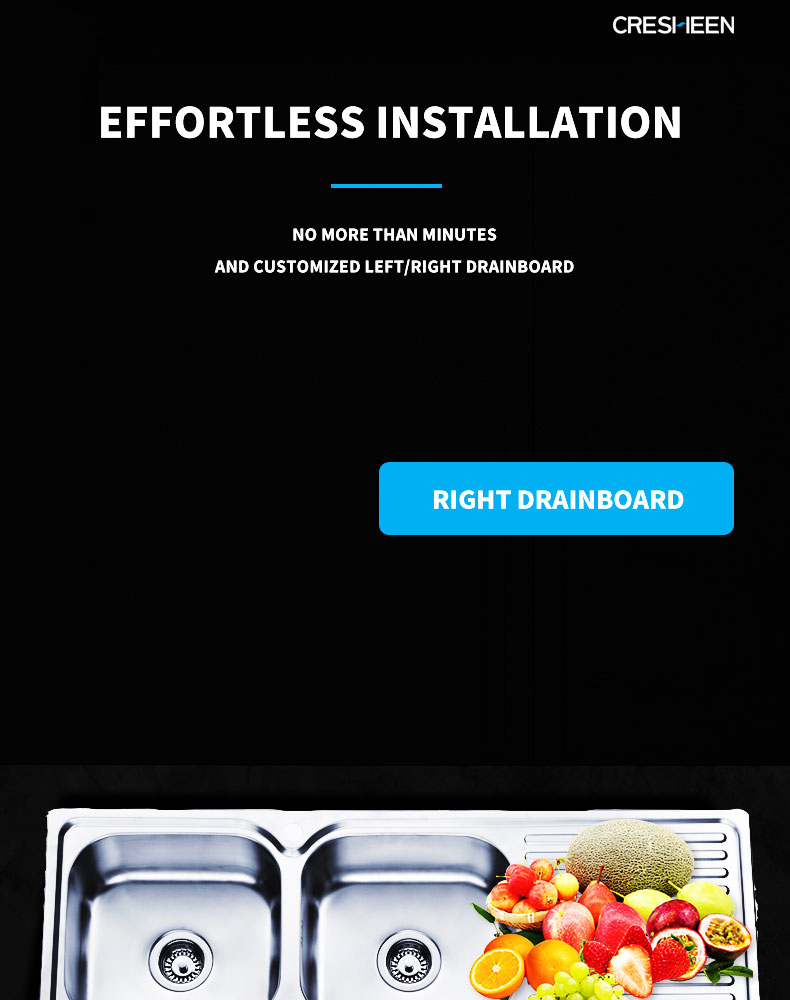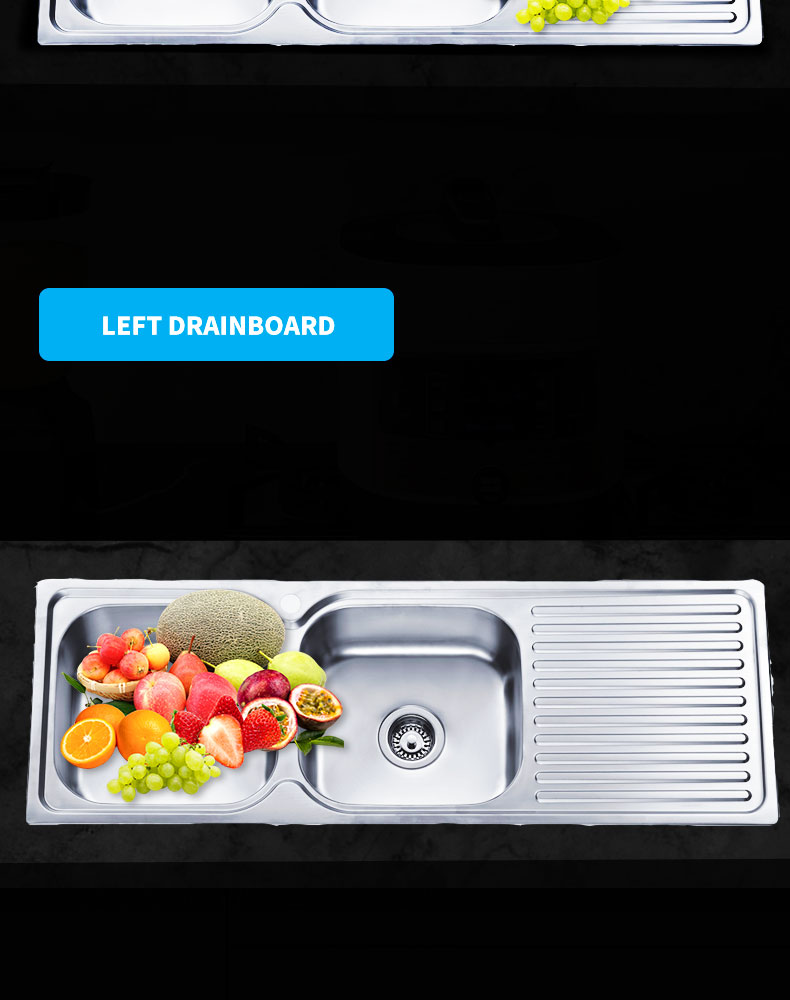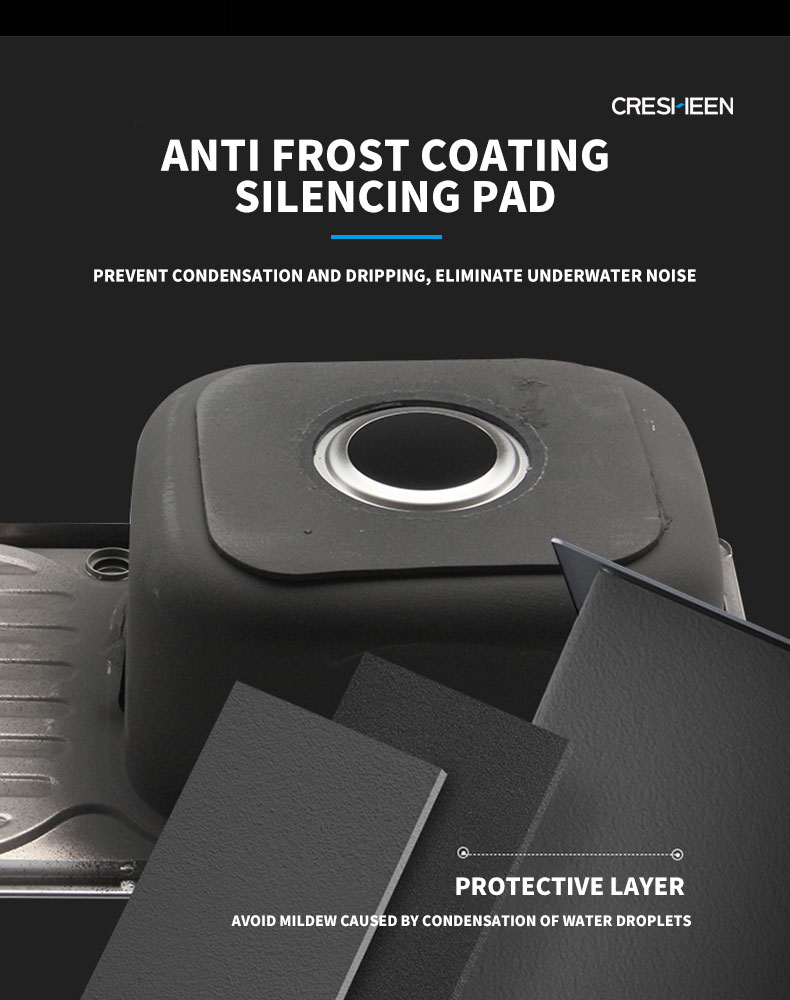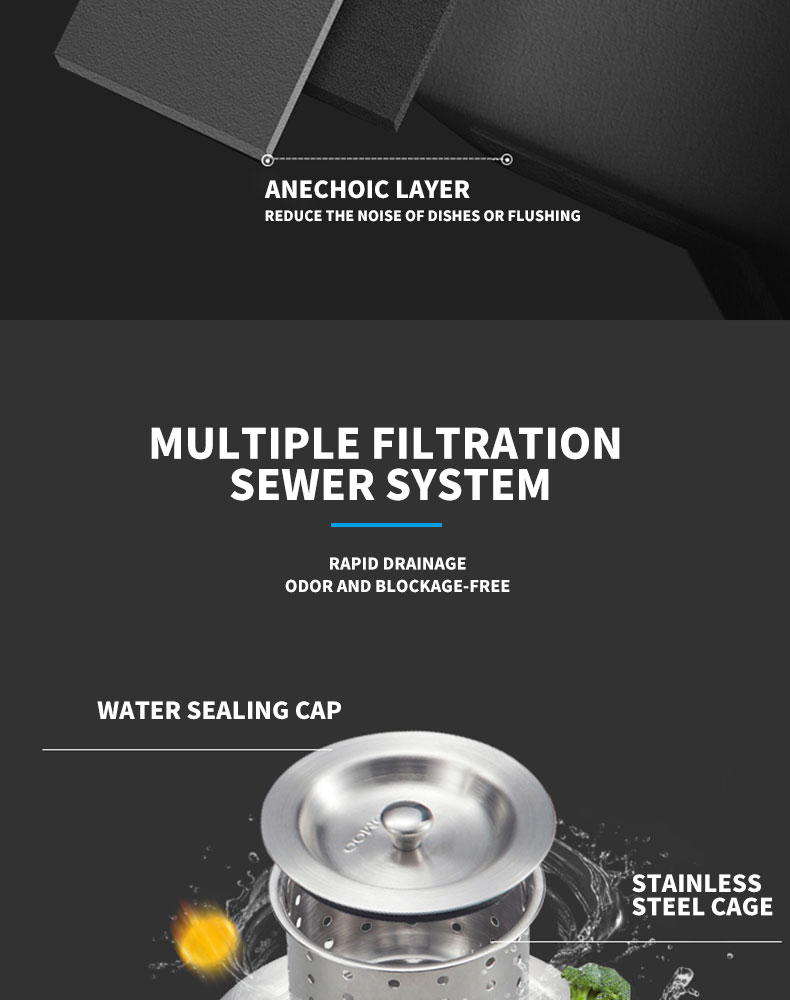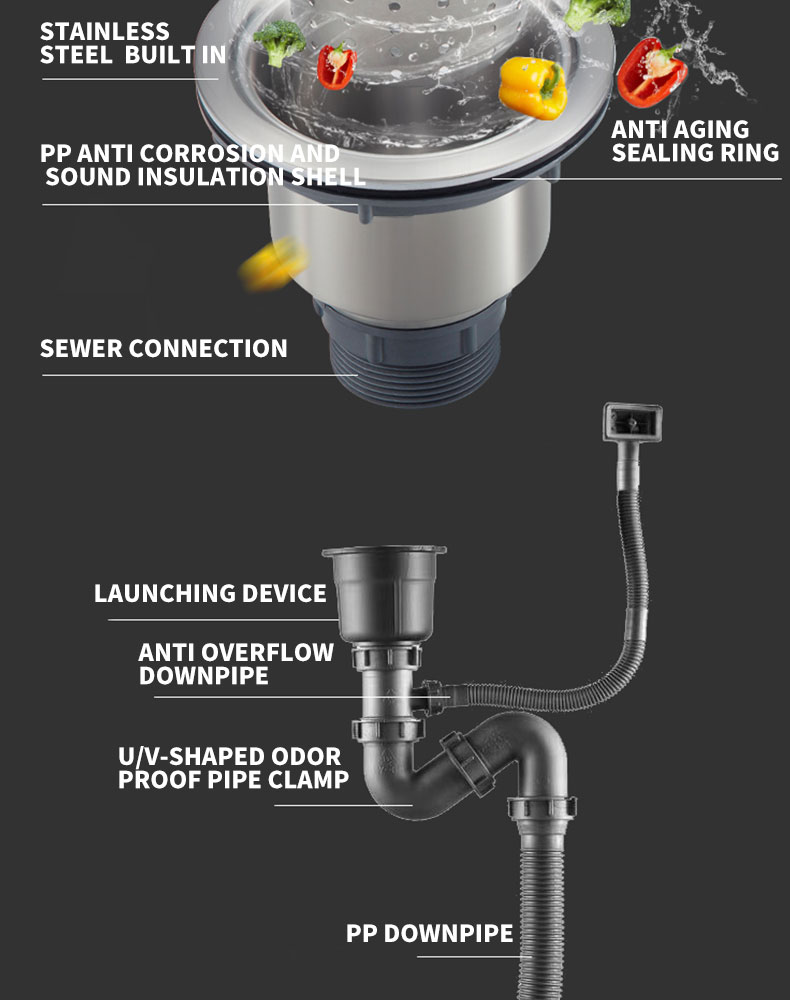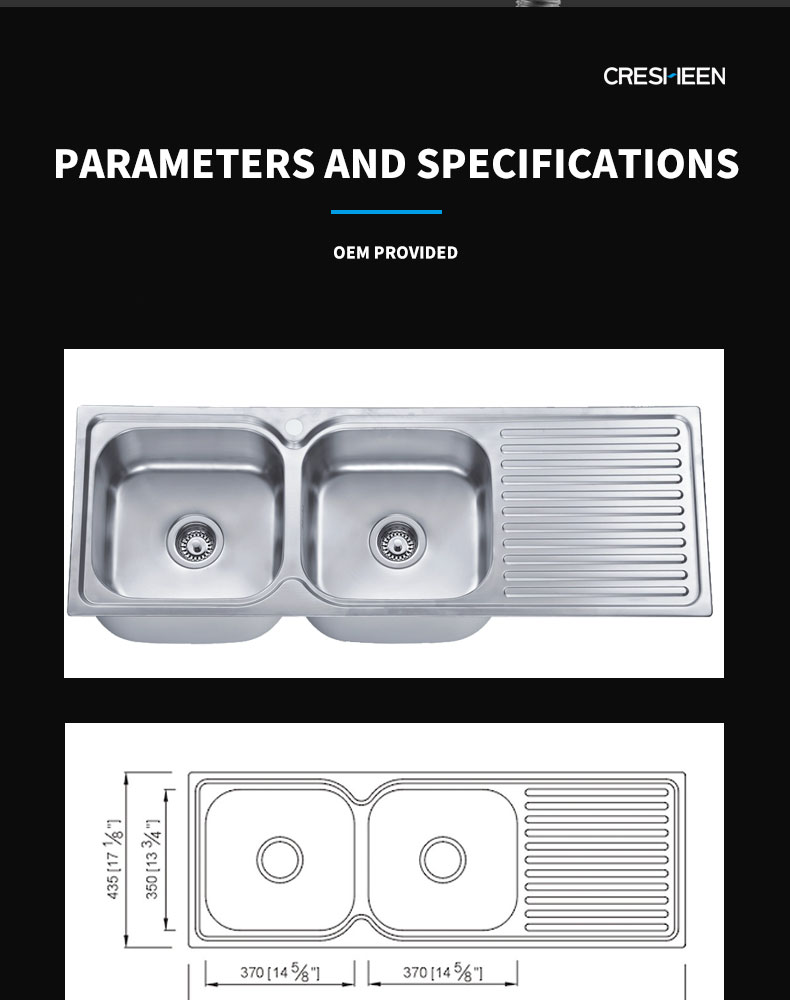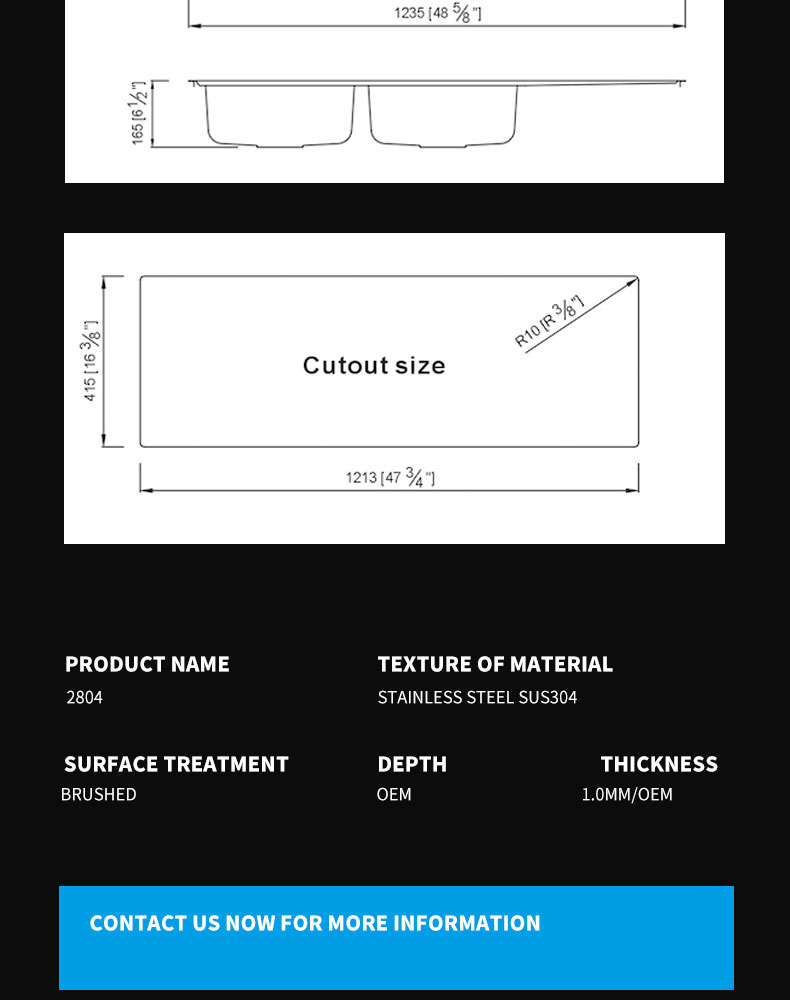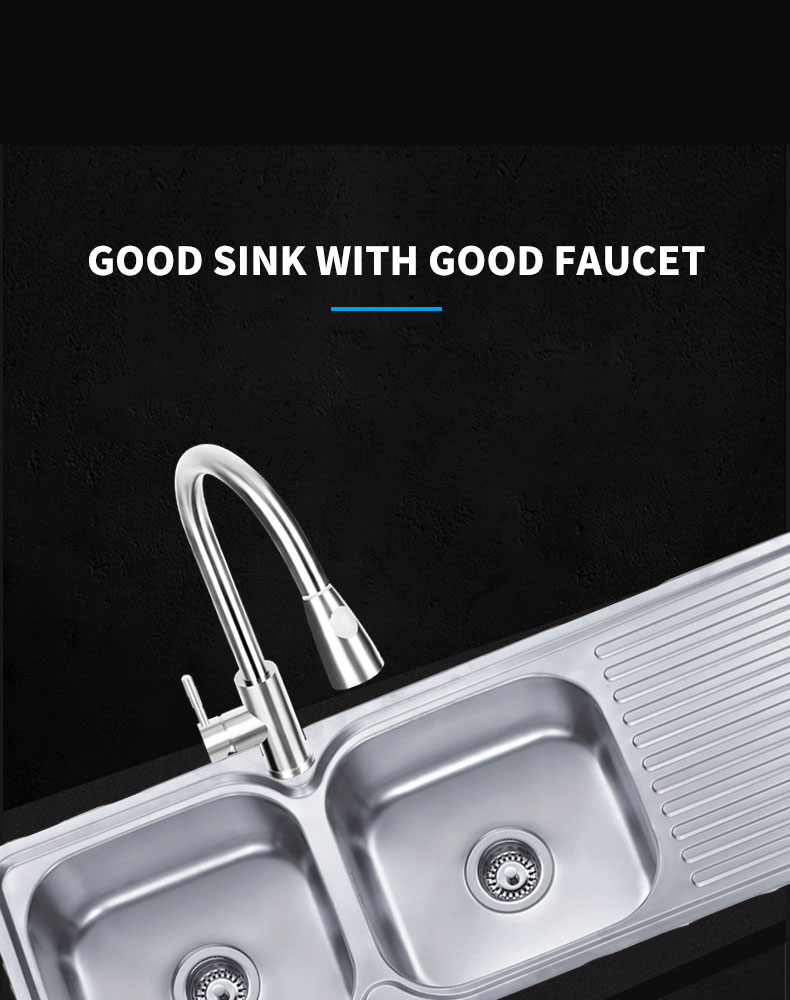 An inox plate gets cleansed in life after being sublimated under mild pressure. Every element reveals our knowledge of the arts. We employ this single bowl sink into the round pattern to accomplish the basic exercise of creativity with real handmade. Cresheen's inox sinks have always aspired to be the best. Cresheen's supreme desire of excellence is shown in every cutting, folding, and polishing.

Features:
equally large double bowl that adds more utility for daily kitchen use
drainboard designs that free up the second side of your double basin sink
undermounting installation that minimise majority of the hygiene blind corners