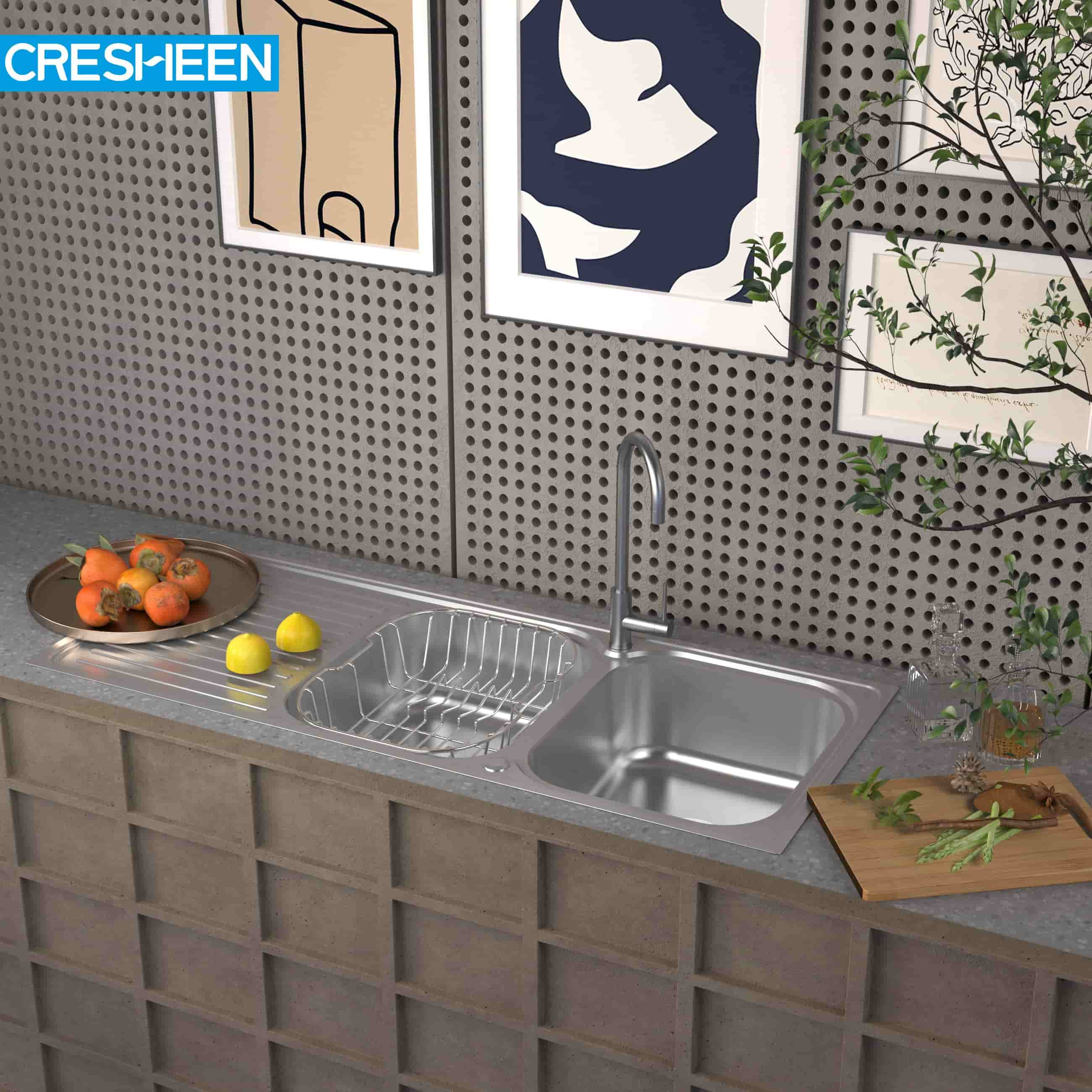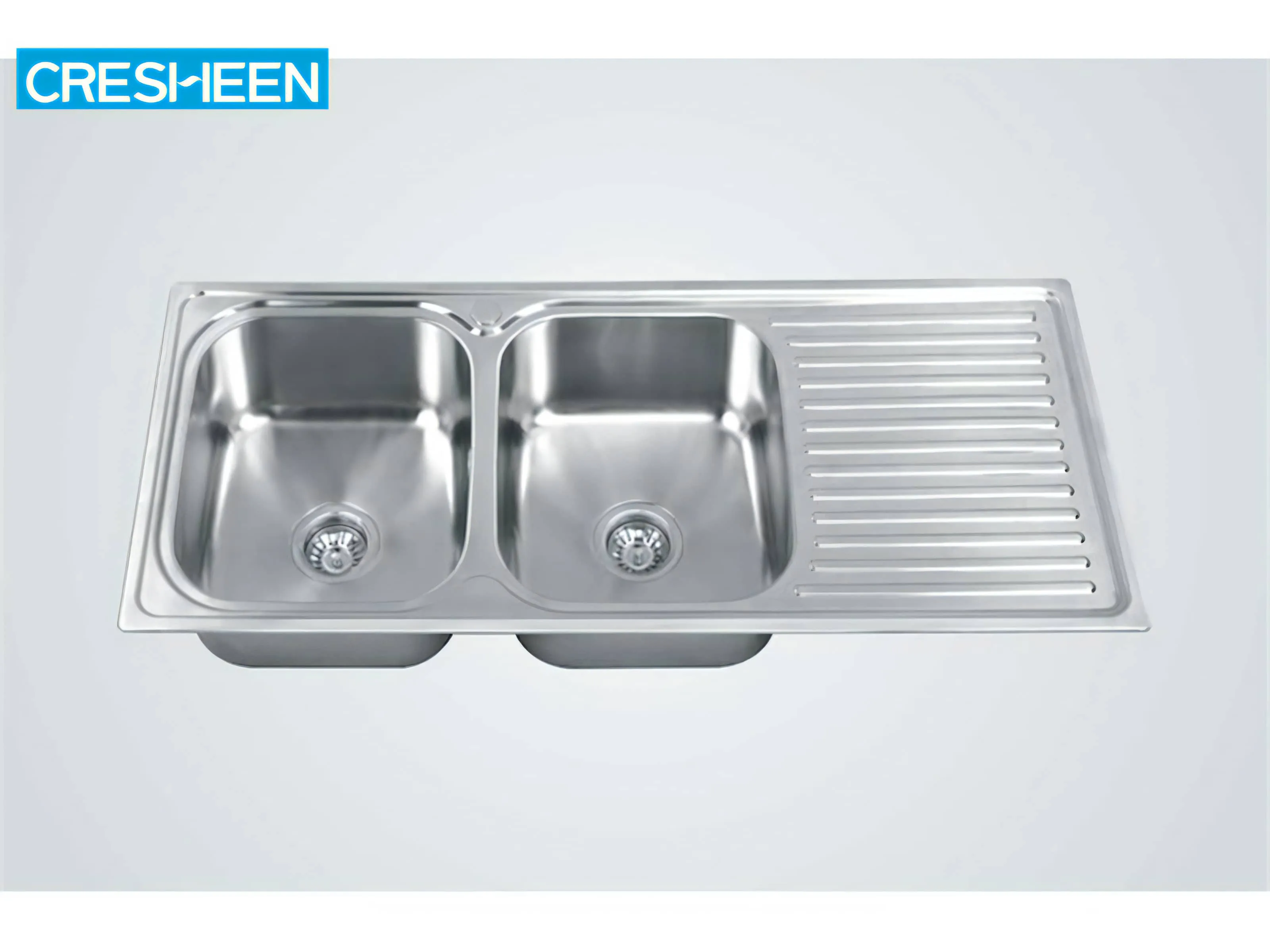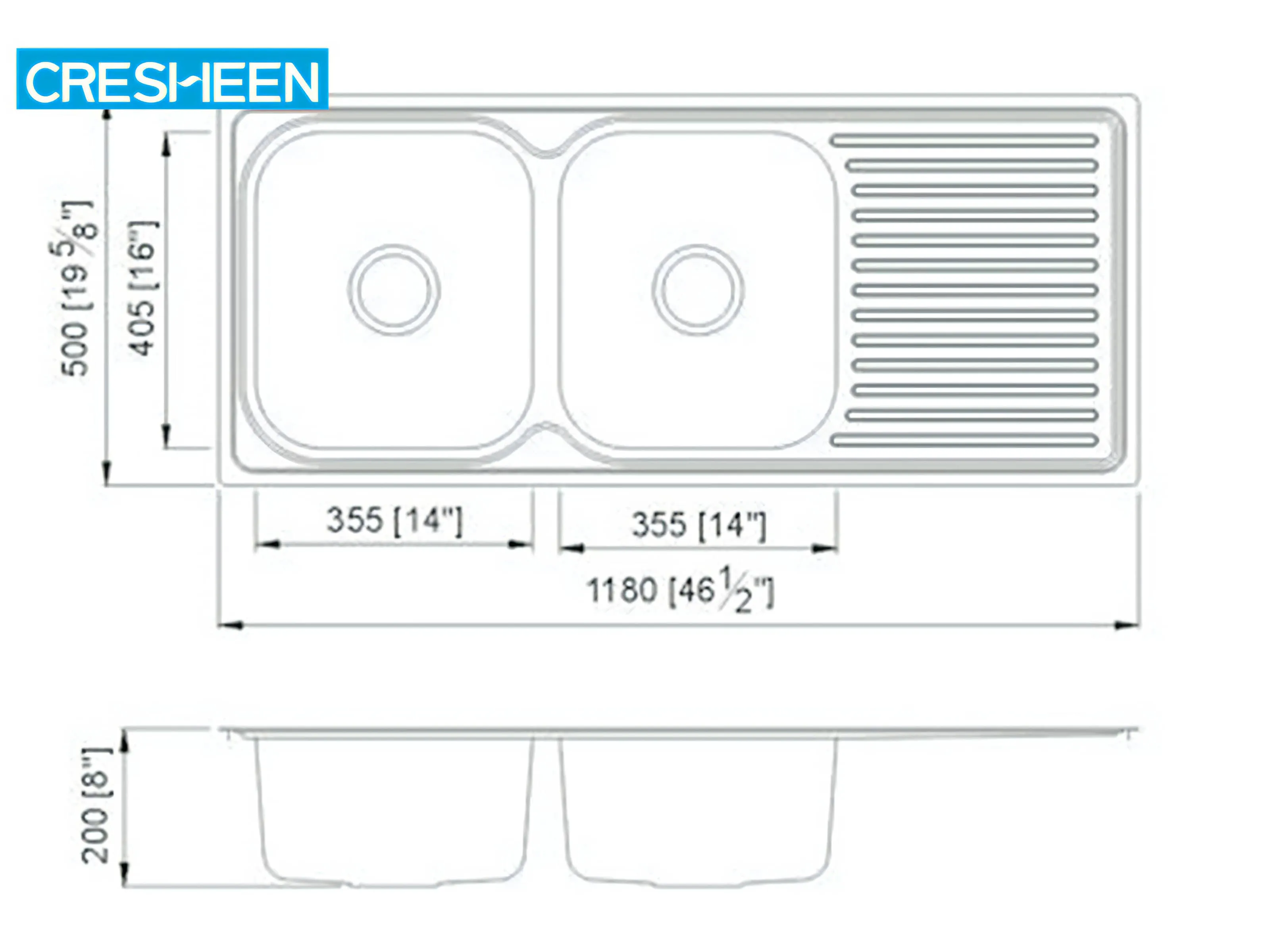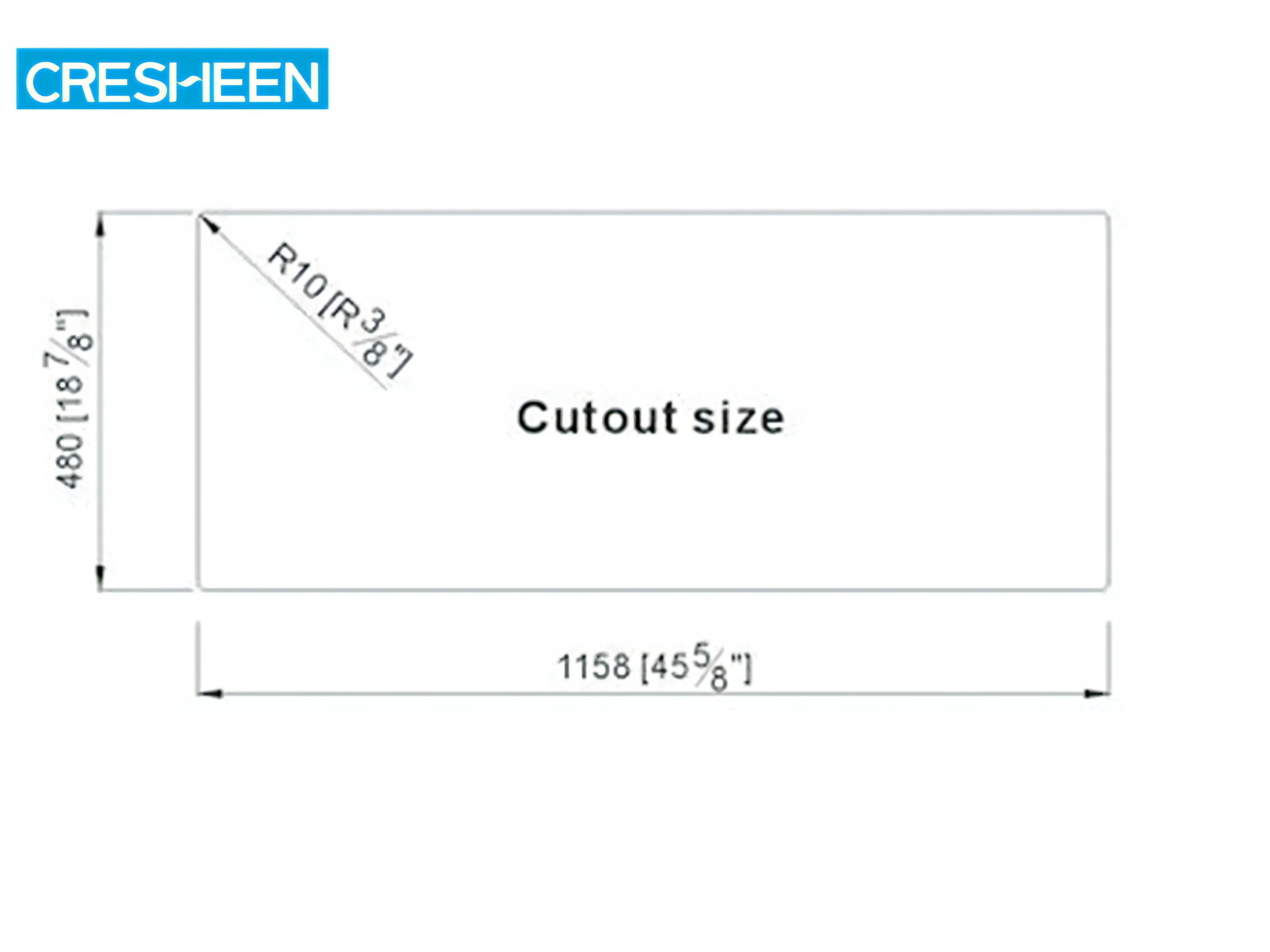 Extra Large Stainless Kitchen Sink With Drainboard
Cresheen's kitchen sinks are made of stainless steel. Steel plates are extended at a standard temperature via cold extending technique, making the product more robust and lasting. Cresheen's standard thickness for handcrafted sinks is 1.2mm, but we can produce customized sinks of 1.0-1.5mm as per request; standard thickness for stainless steel Pressing sinks is 0.8-1.0mm, and we promise it is the actual thickness as stated in our quotes. Features: equally large double bowl that provide more utility for busy kitchen convenient drainboard space undermounting with a minimalist aesthetic style that minimizes the hygiene blind spot
OEM/ODM

Zhongshan Guangdong China

30 Days

60000
Details
| | |
| --- | --- |
| title | Extra Large Stainless Kitchen Sink With Drainboard |
| Product Item No | 2801 |
| Product Size | 1180*500*195/0.8 |
| Product Material | sus304 stainless steel |
| Product Type | pressed double bowl |
| Product Material Thickness | 0.8 mm |
| Product Surface Finish | satin |
| Installation (W*D*Radius) and Cut-Out Size | undermount (1158*480*r10 mm) |
| Selectable Accessories | plumbing kits (s02, s03, s05, w001, w002, w004, w005, s09, s10, sv08) |
| | customable anti-condensation coating |
| | customable sound pad that minimise noise of tap water running |
| Packaging | individual packaging |
| | few sinks/carton |
| | cardboard packaging |
| | custom |
With handcrafted details and a sophisticated look, this stainless steel sink has a professional feel.
Stainless steel double sink with drainboard feature satin-finished 304 stainless steel, ensuring they will last for years, even with heavy use by kitchen hobbyists!
The large rounded corners have a welcoming aesthetic and are very easy to clean.
The vibrant brushed stainless steel finish pairs beautifully with a variety of cabinets and is an ideal complement to stone, quartz and solid countertops.
Cresheen's kitchen sinks are made of stainless steel. Steel plates are extended at a standard temperature via cold extending technique, making the product more robust and lasting. Cresheen's standard thickness for handcrafted sinks is 1.2mm, but we can produce customized sinks of 1.0-1.5mm as per request; standard thickness for stainless steel Pressing sinks is 0.8-1.0mm, and we promise it is the actual thickness as stated in our quotes.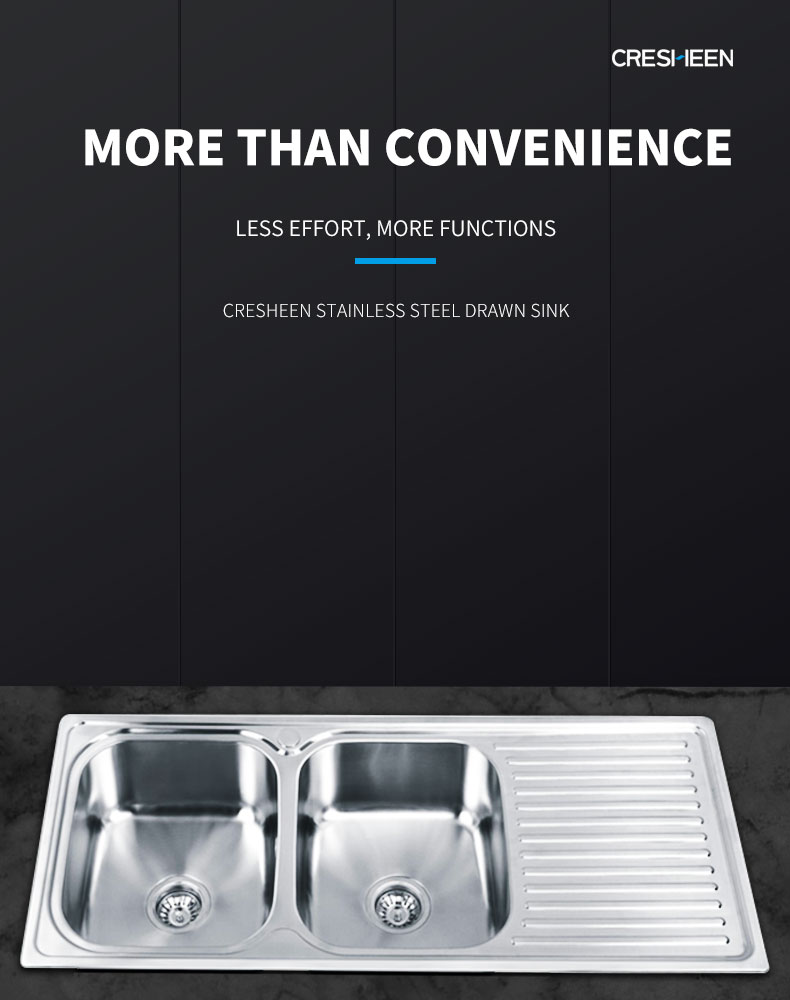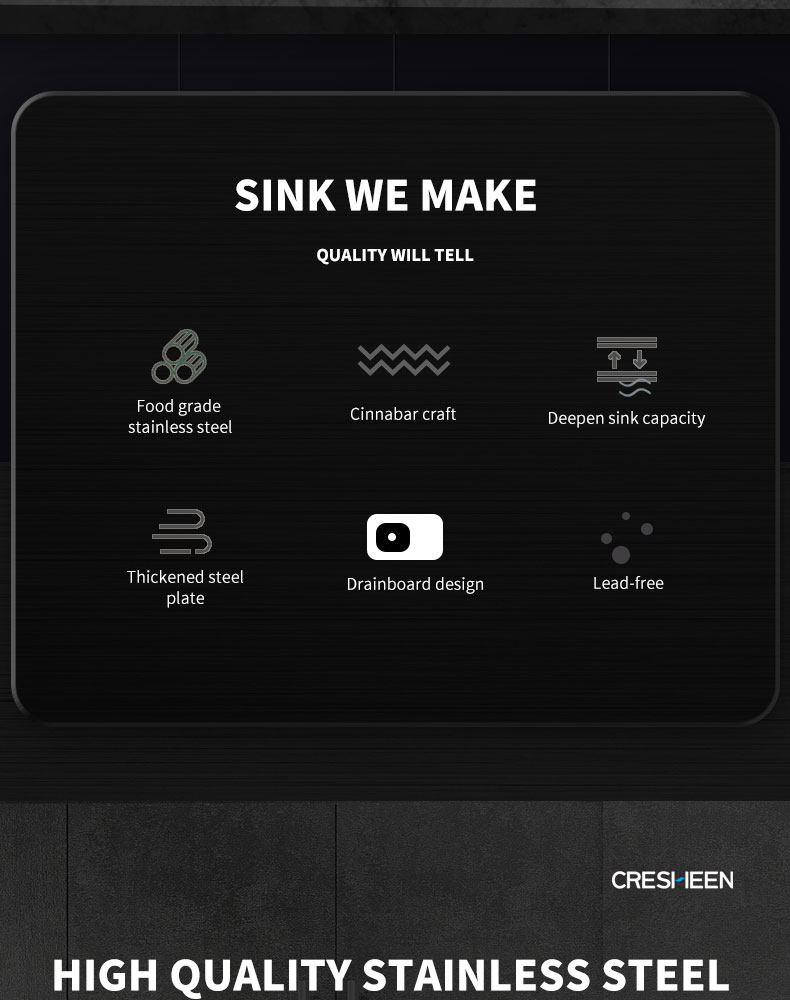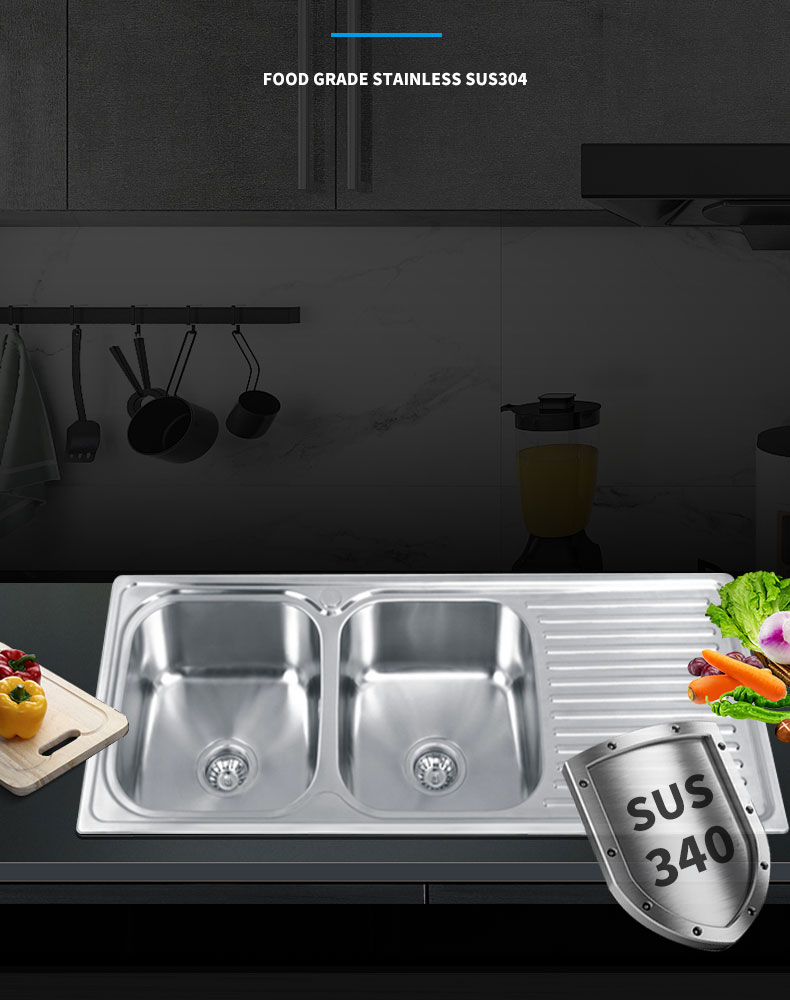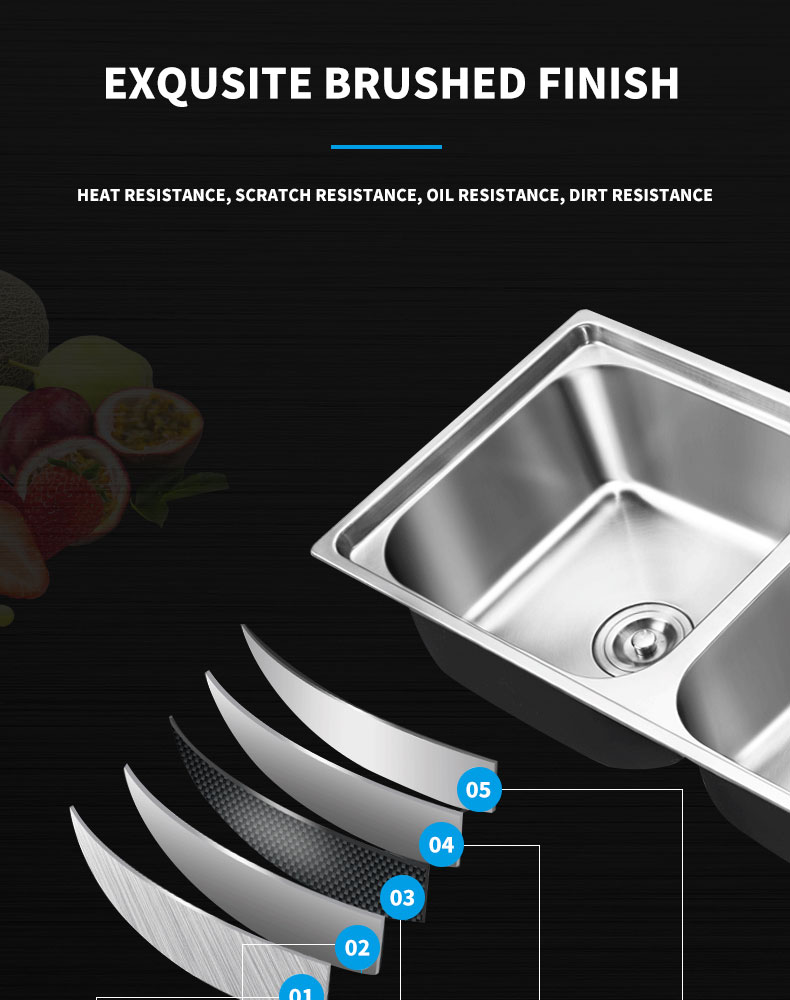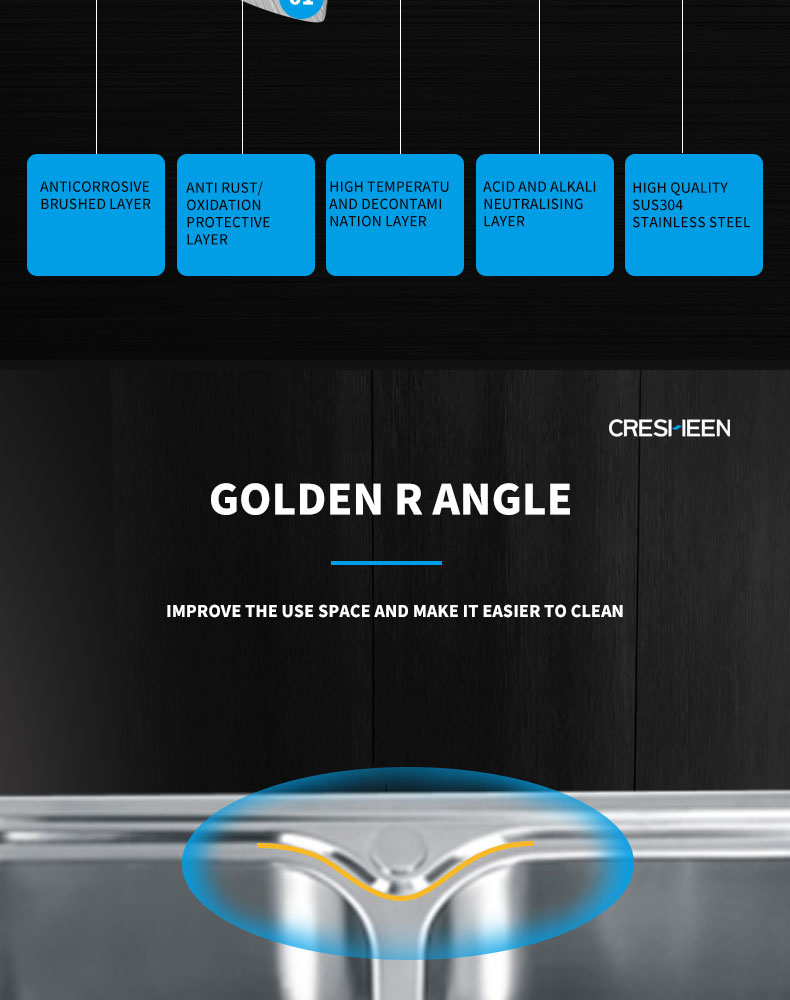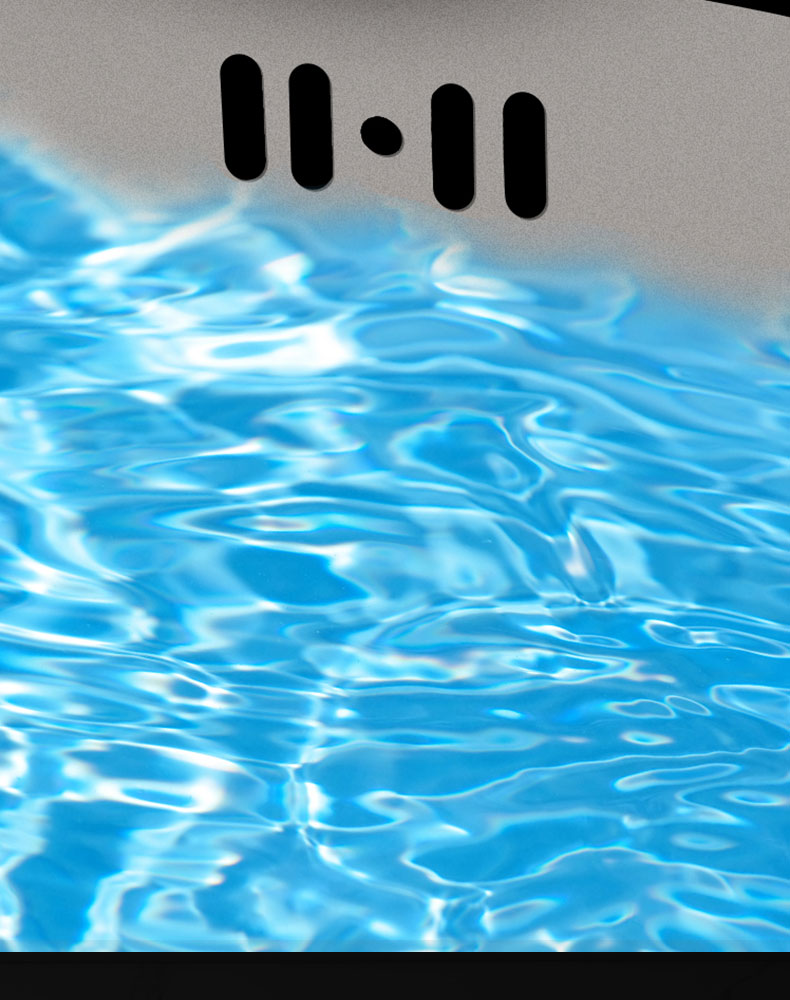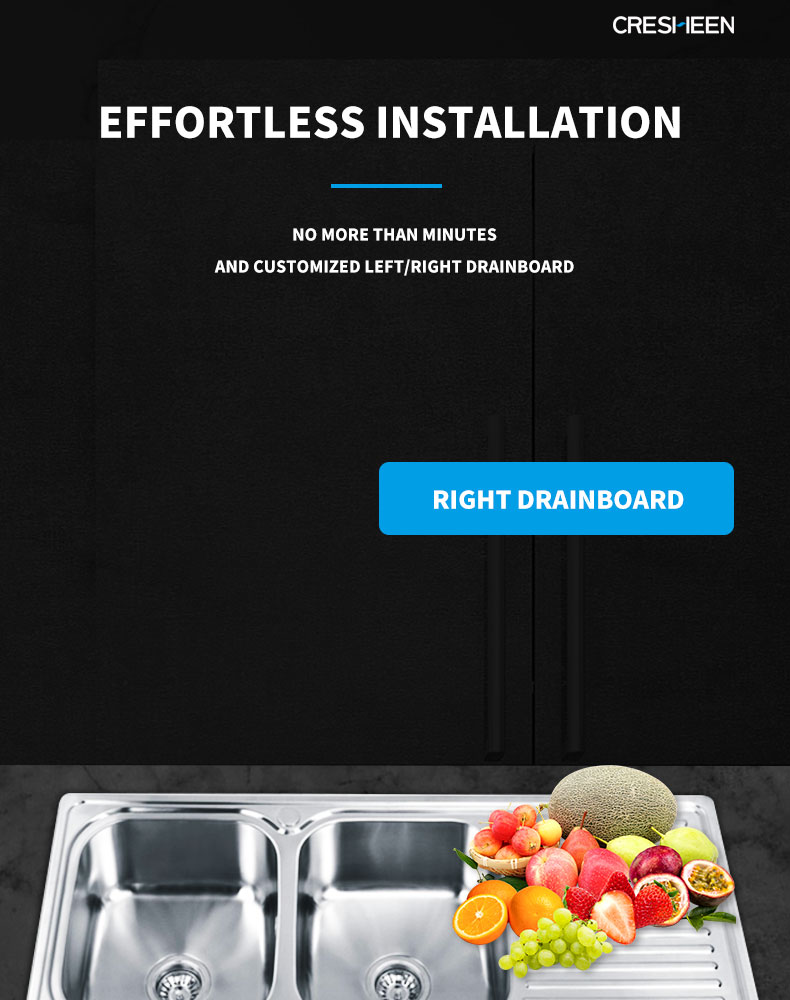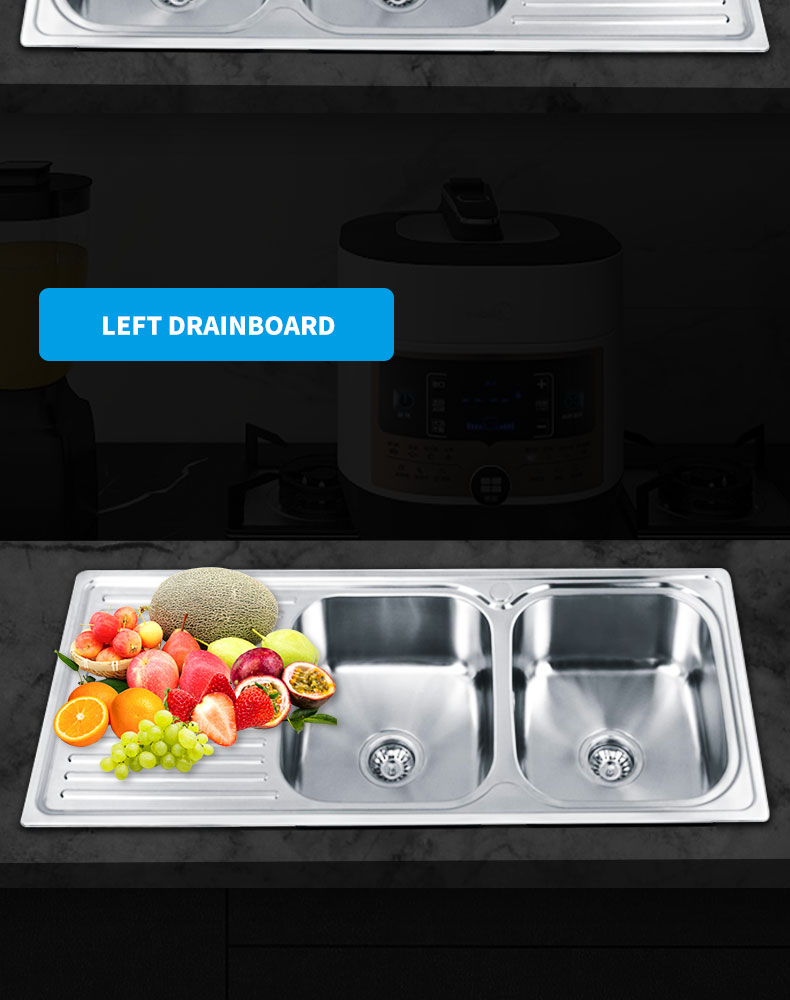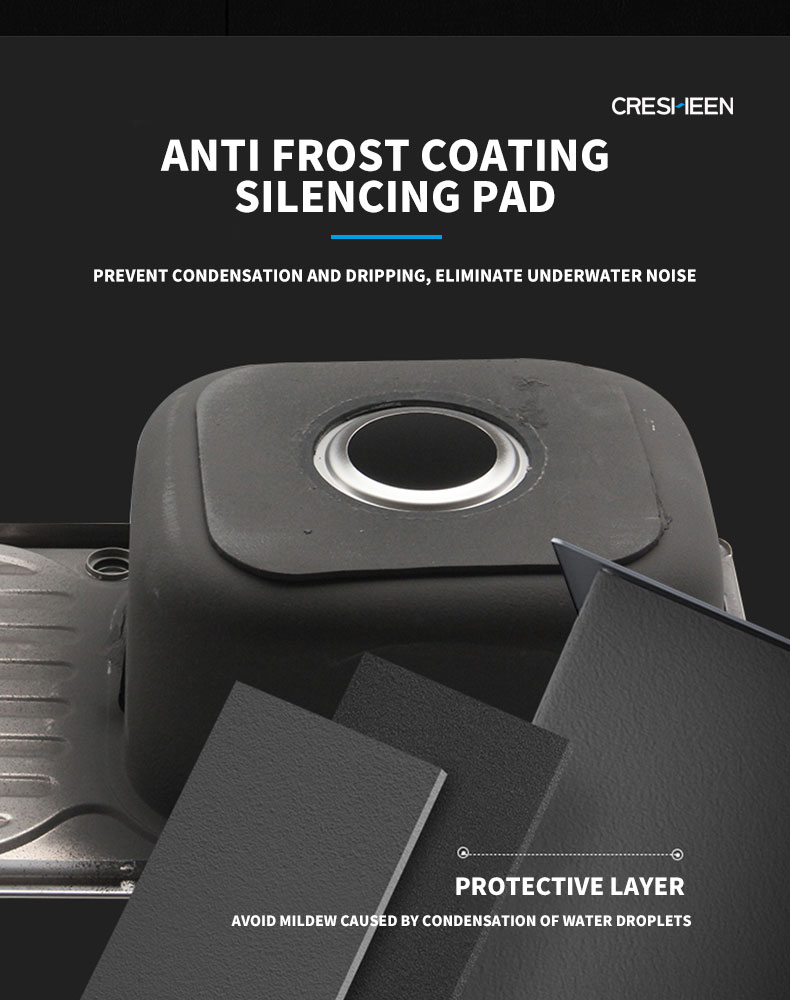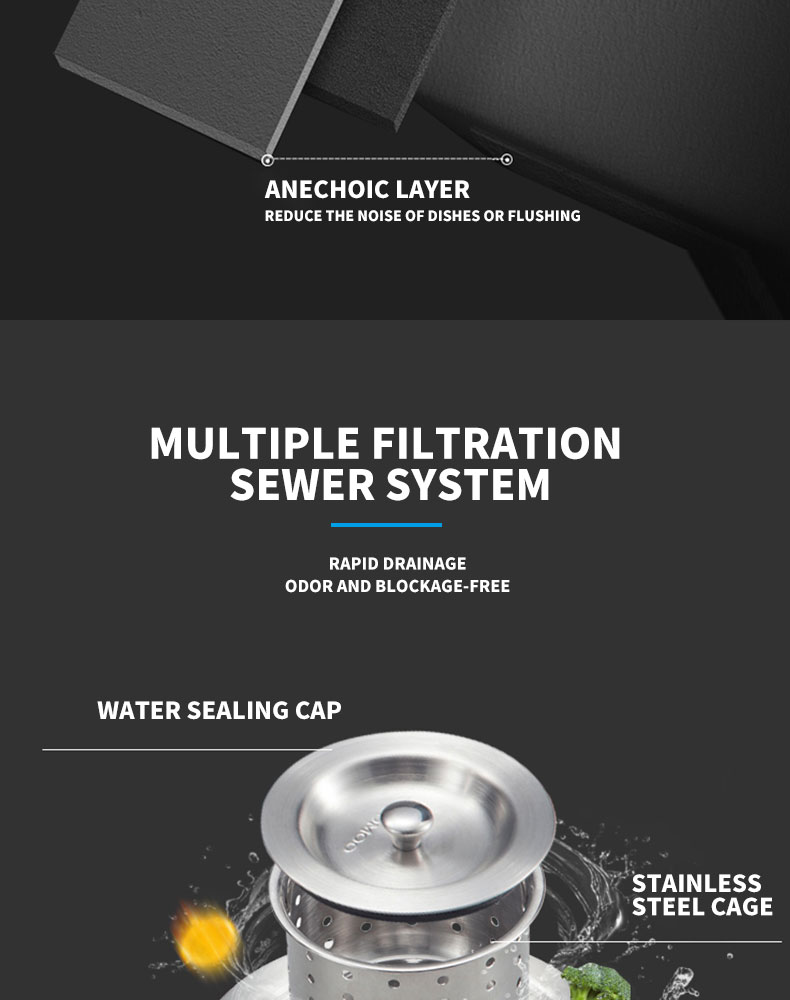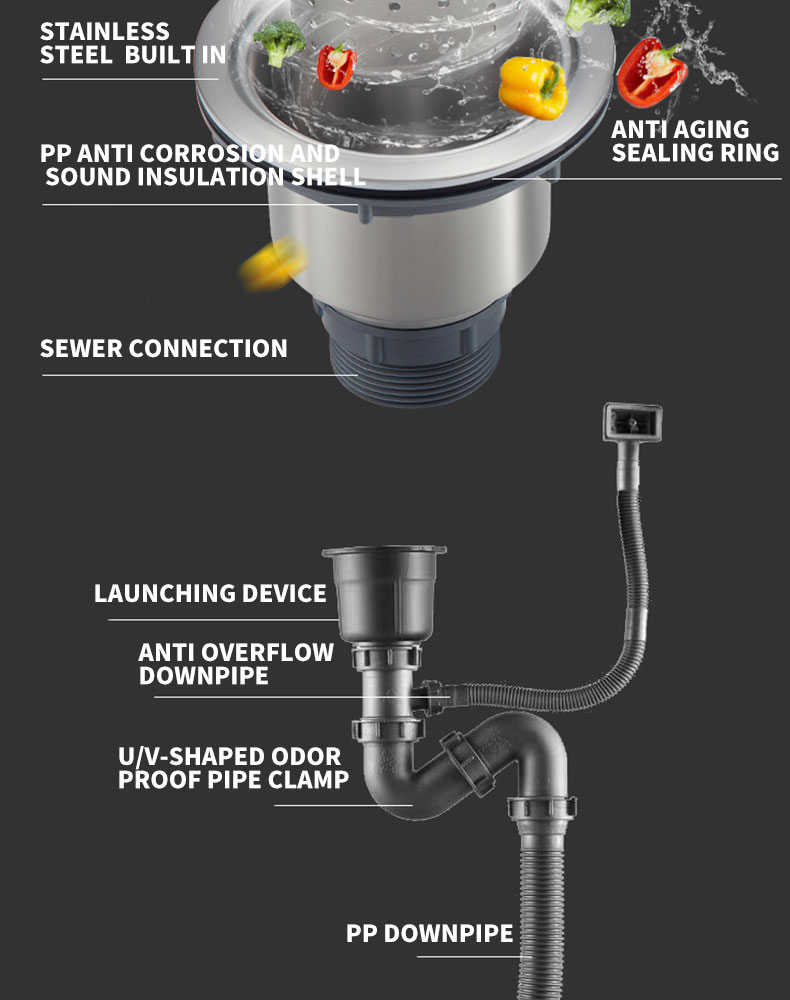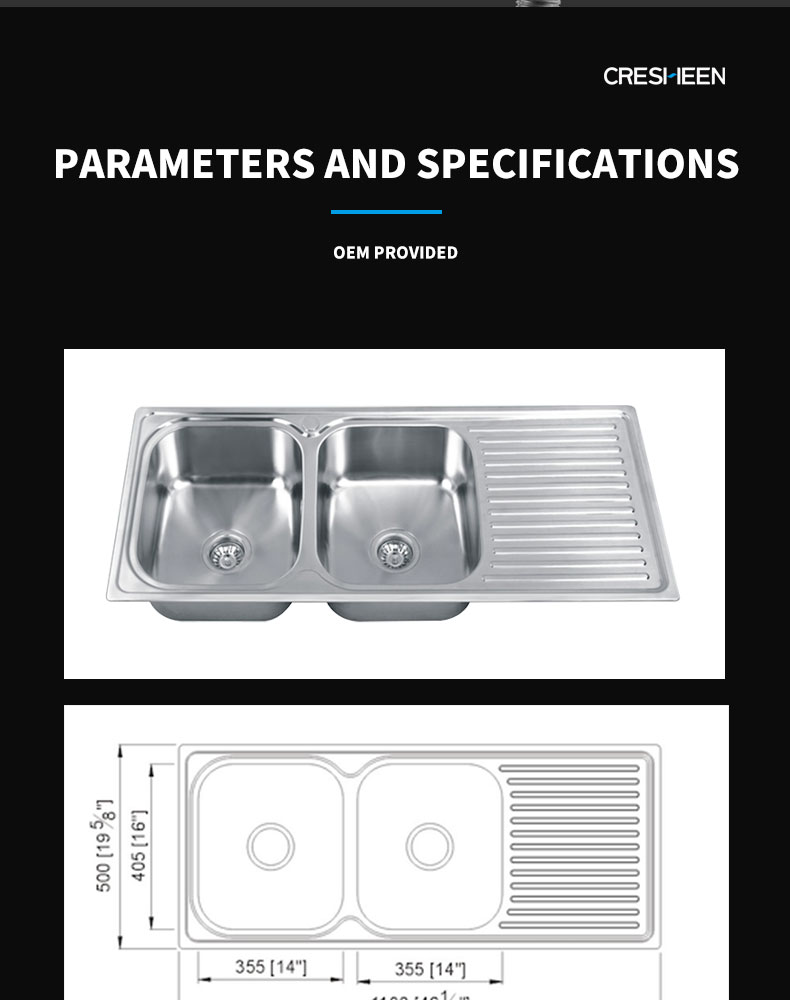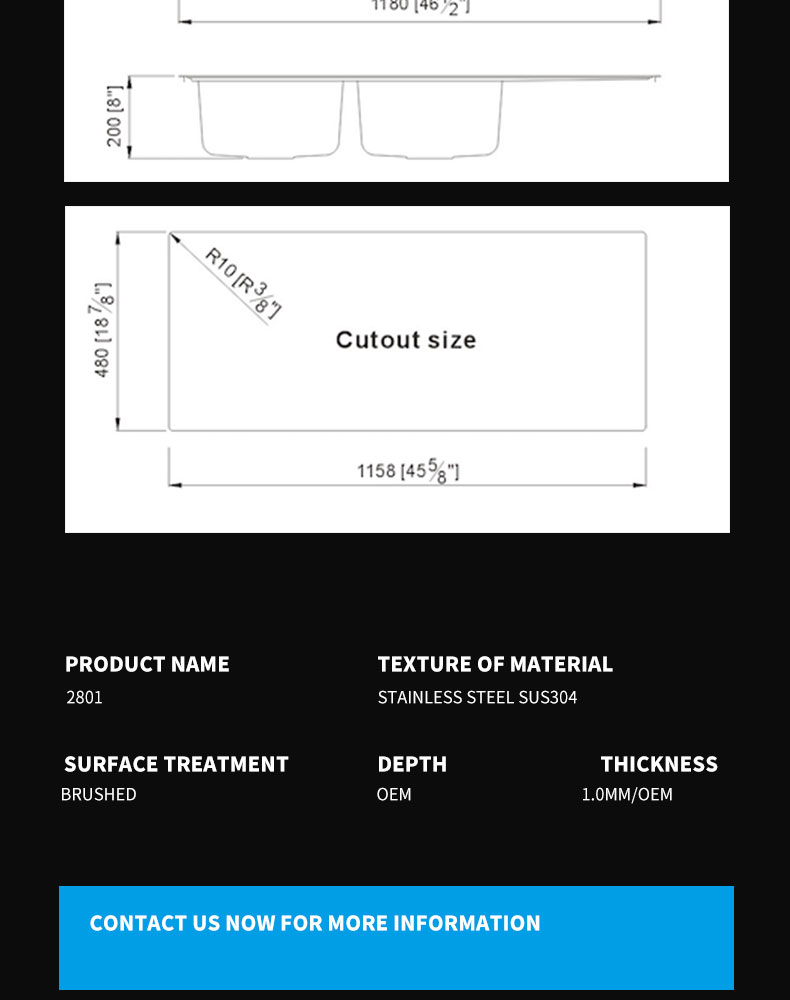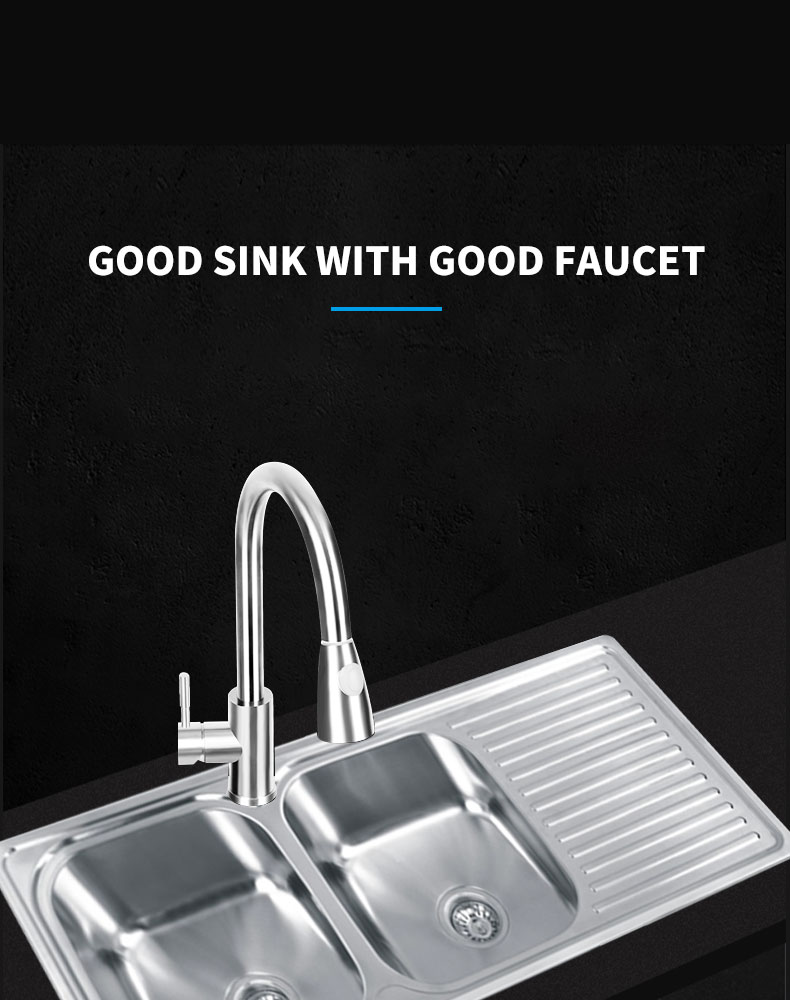 Related Products