Large SS Kitchen Double Sink With Drainboard
Information
Product Description
| | |
| --- | --- |
| title | Large SS Kitchen Double Sink With Drainboard |
| Product Item No | 9650d |
| Product Size | 975*500*160/0.5 |
| Product Material | sus304 stainless steel |
| Product Type | pressed double bowl |
| Product Material Thickness | 0.5 mm |
| Product Surface Finish | brushed |
| Installation (W*D*Radius) and Cut-Out Size | undermount |
| Selectable Accessories | plumbing kits (s02, s03, s05, w001, w002, w004, w005, s09, s10, sv08) |
| | customable anti-condensation coating |
| | customable sound pad that minimise noise of tap water running |
| Packaging | individual packaging |
| | few sinks/carton |
| | cardboard packaging |
| | custom |
With clean lines and large rounded corners, this personalized double bowl sink with drainboard provides a sleek, modern look that enhances any kitchen style.
The design of one large and one small sink also greatly increases the area of the drainboard, helping you create a multi-functional work surface to easily drain bowls or vegetables, and achieve a seamless transition between cooking or cleaning.
The stainless kitchen sink is made of thick stainless steel and can be easily installed on any kitchen countertop.
The stainless steel sink construction is durable, wear-resistant, so you can use your sink with confidence.
You don't need to waste time maintaining this sink, it will withstand daily use and will last like new.
Just a little double narrow bowl sink cosmetic piece might be smart to produce notions in the eyes of international design gurus. Unique form, with access to aesthetic pleasure as well as an outstanding quality. People will not be able to ignore it, regardless of its location. Cresheen narrow sinks have always aimed to be flawless. Cresheen's greatest goal of craftsmanship can be seen in every cutting, folding, and polishing. We usually install it as a topmount sink, but it may also be installed as an undermount sink.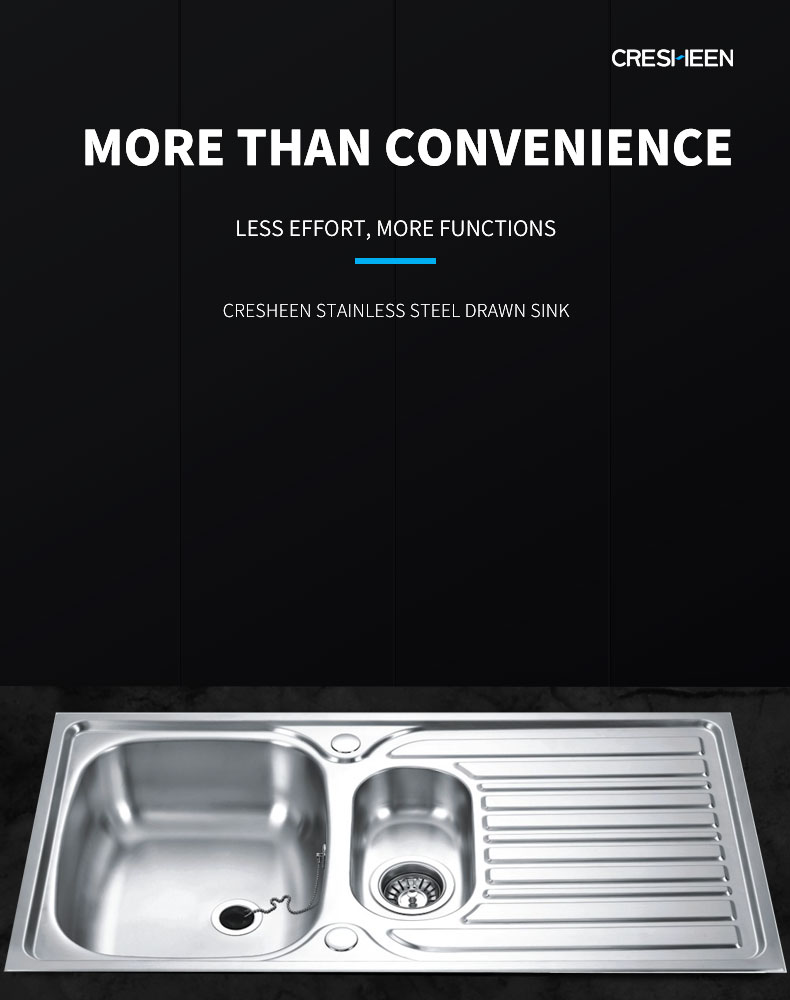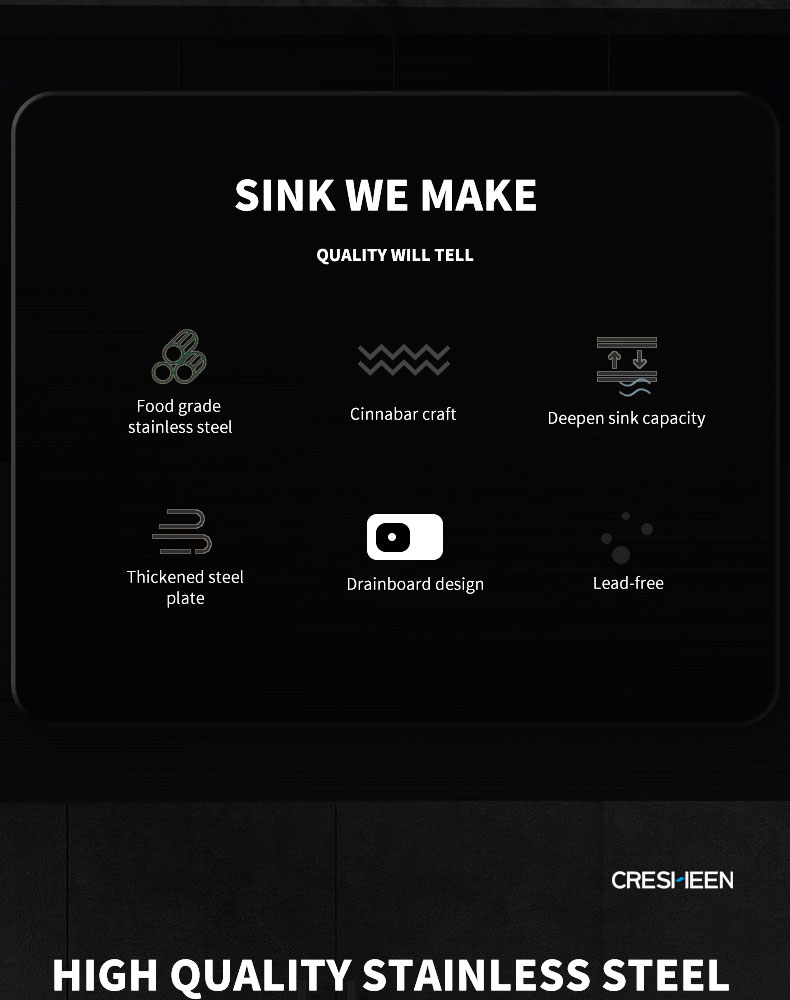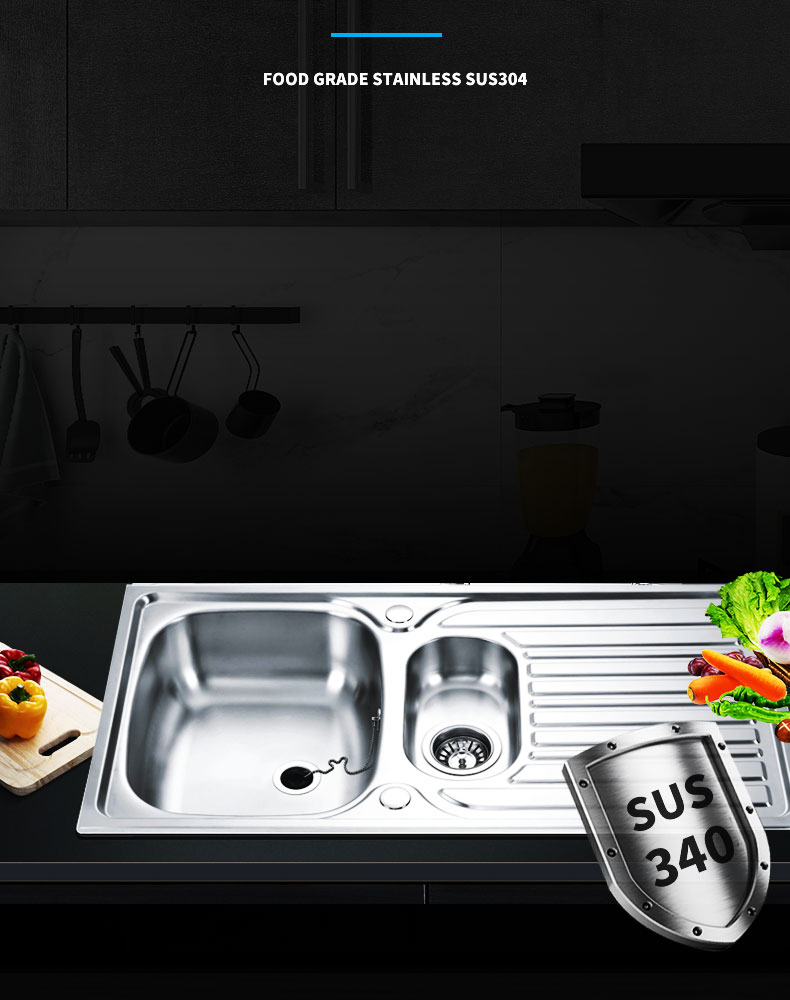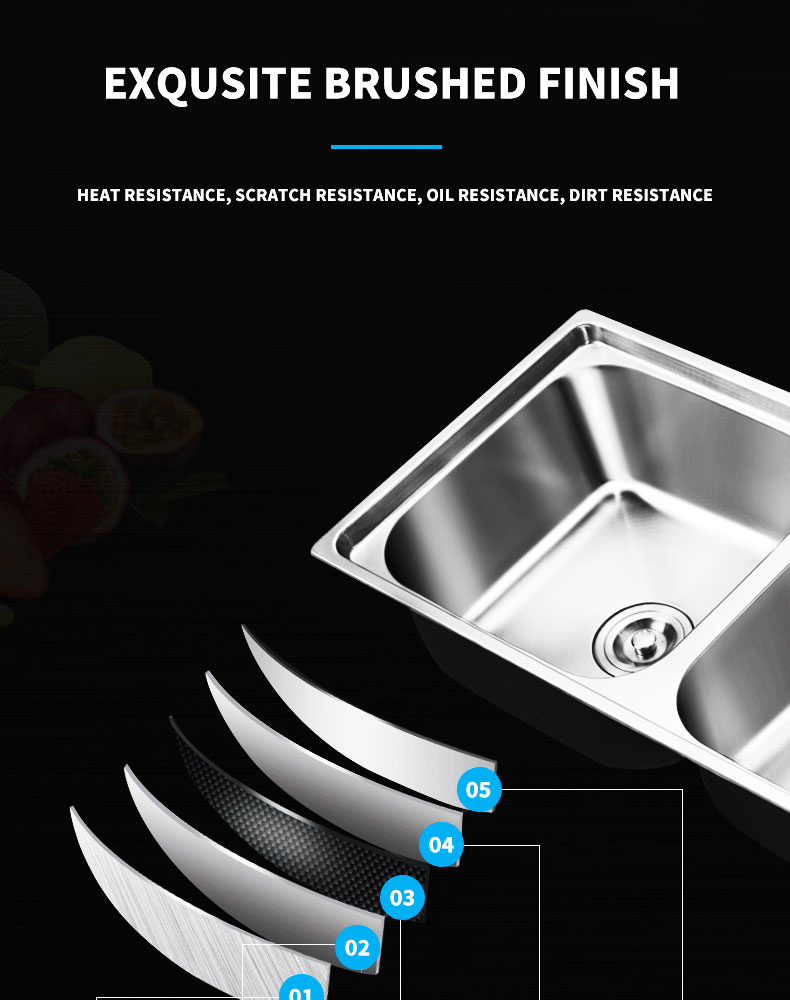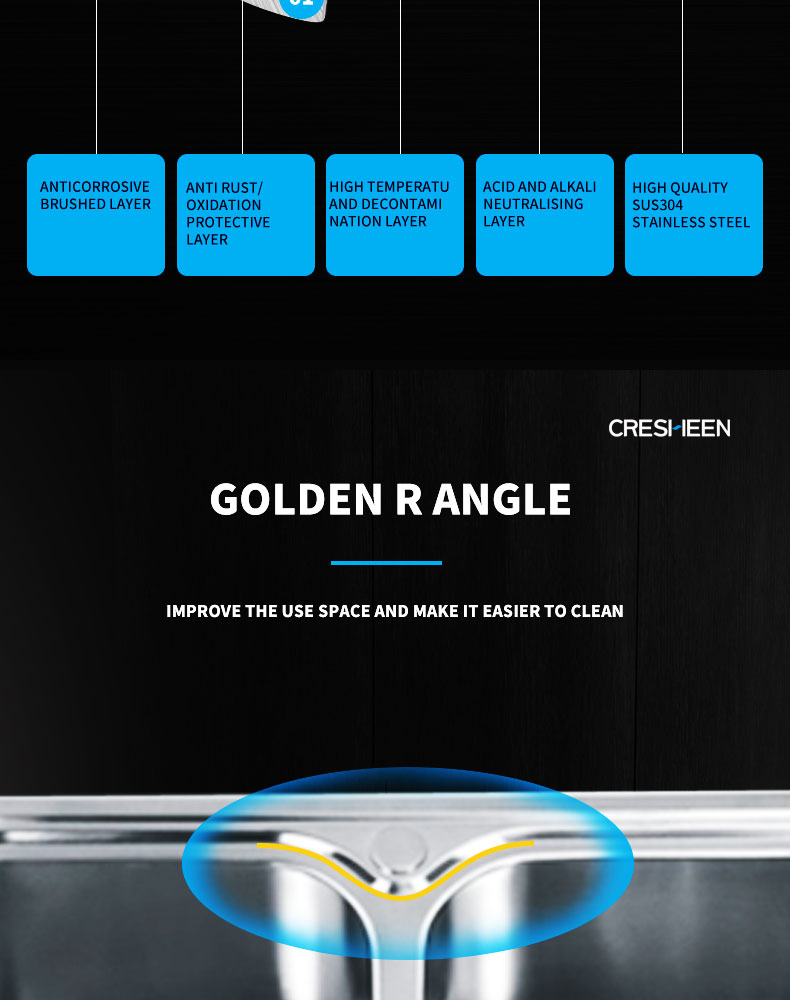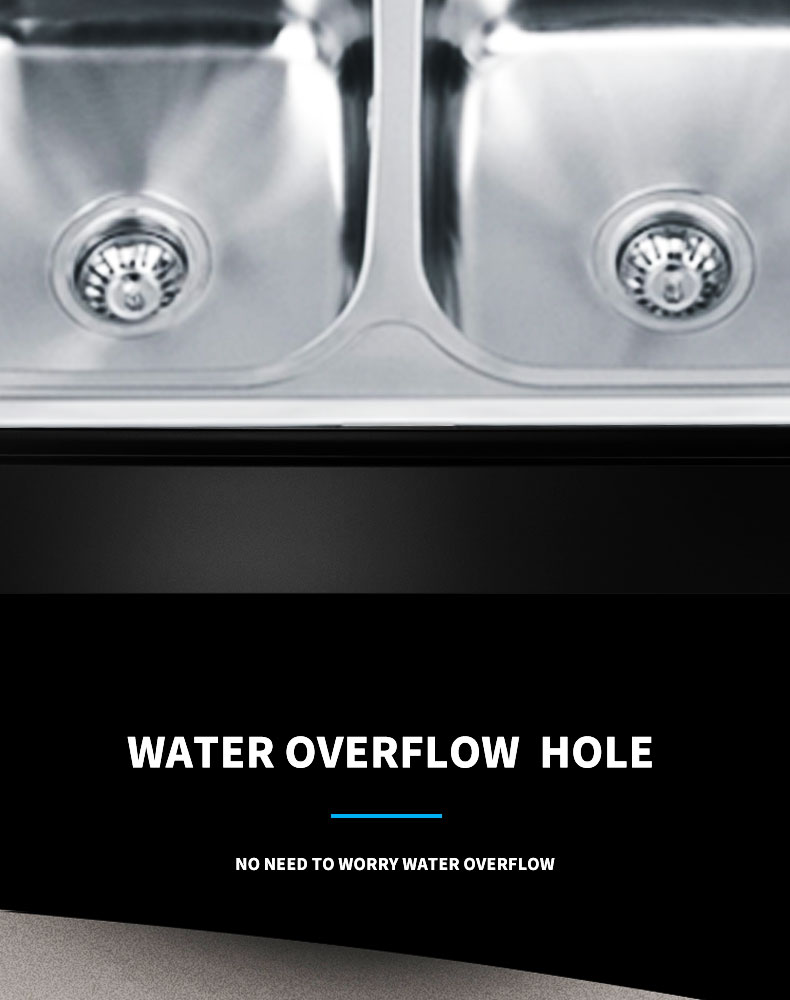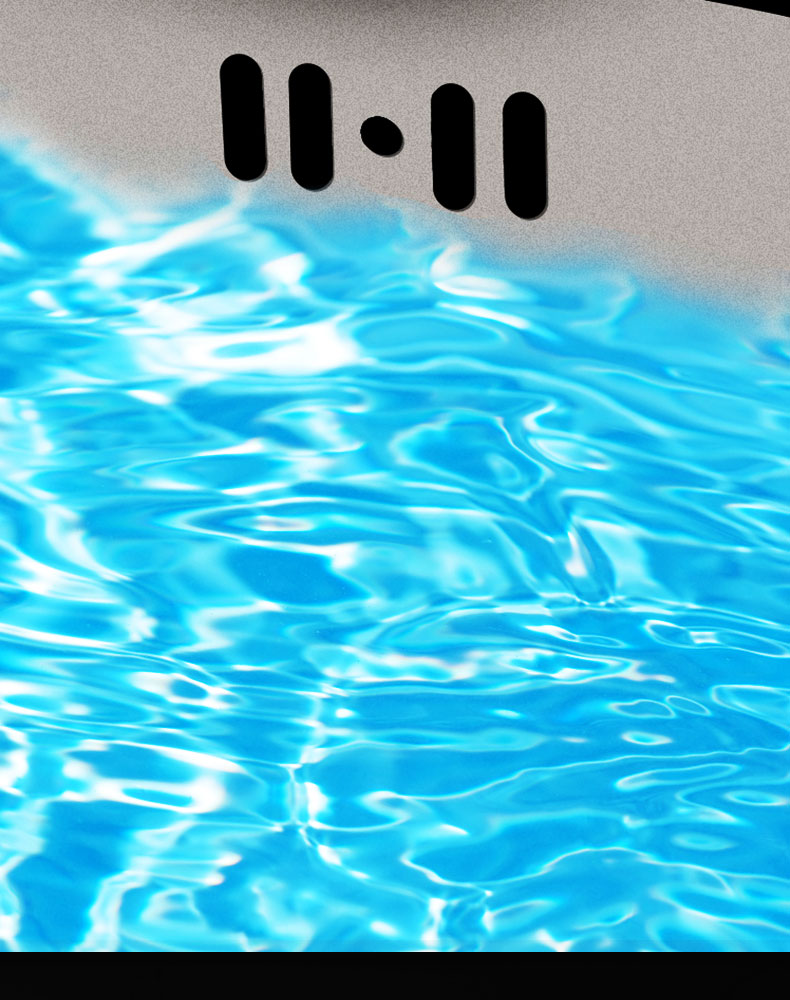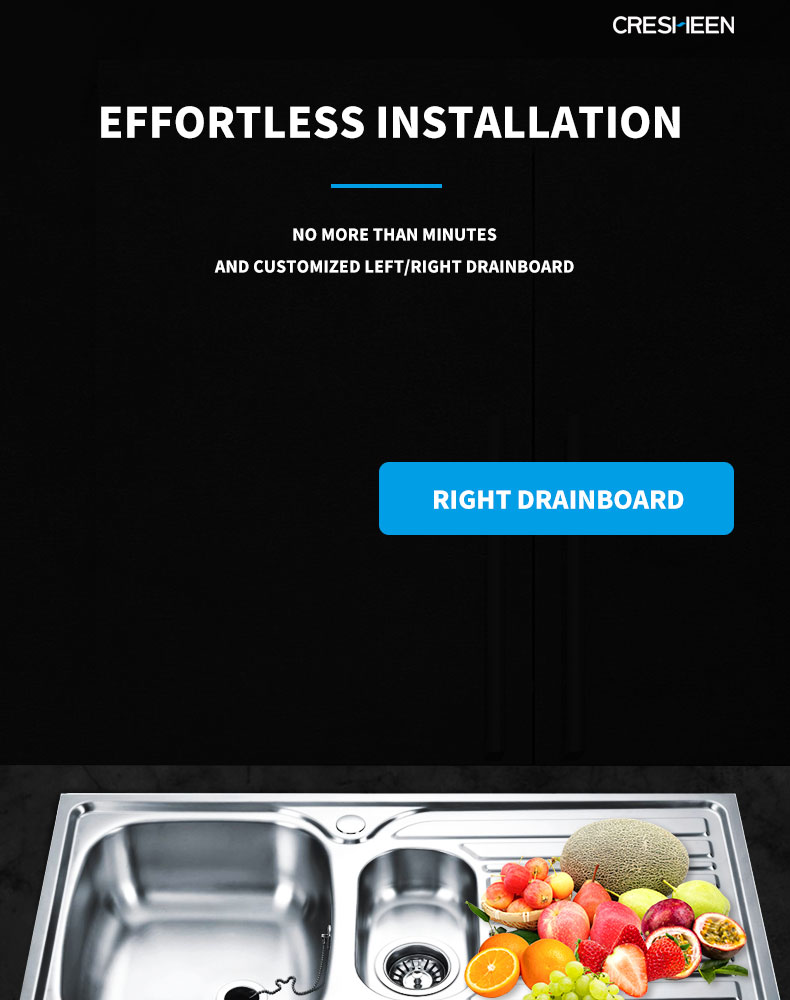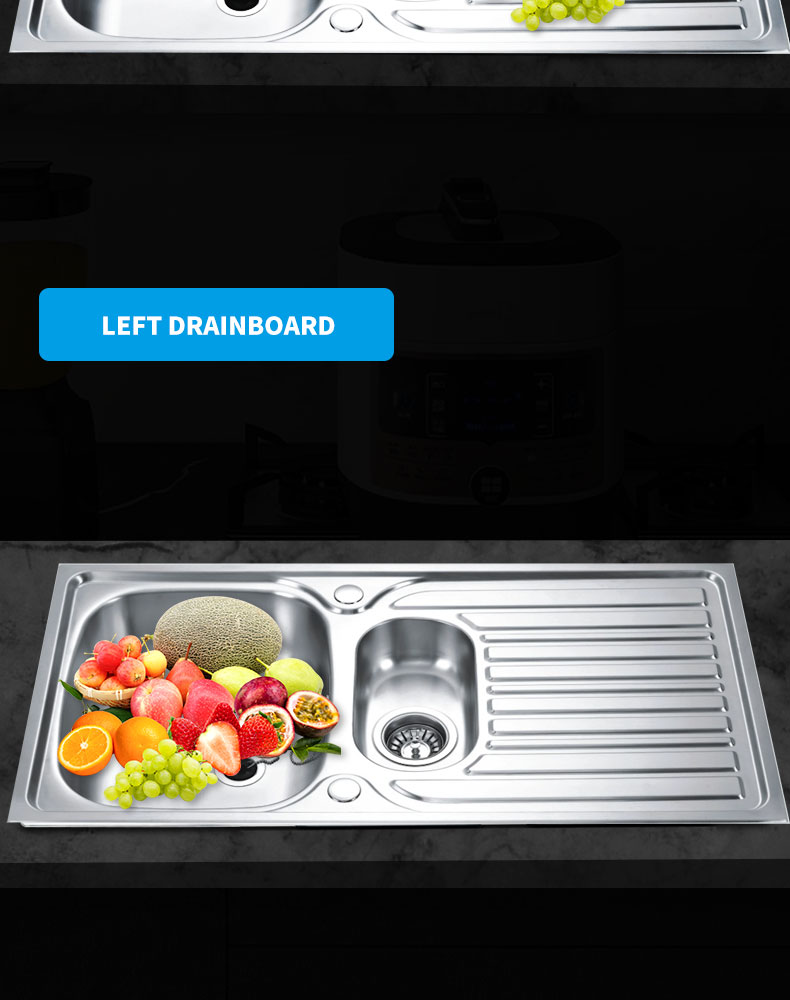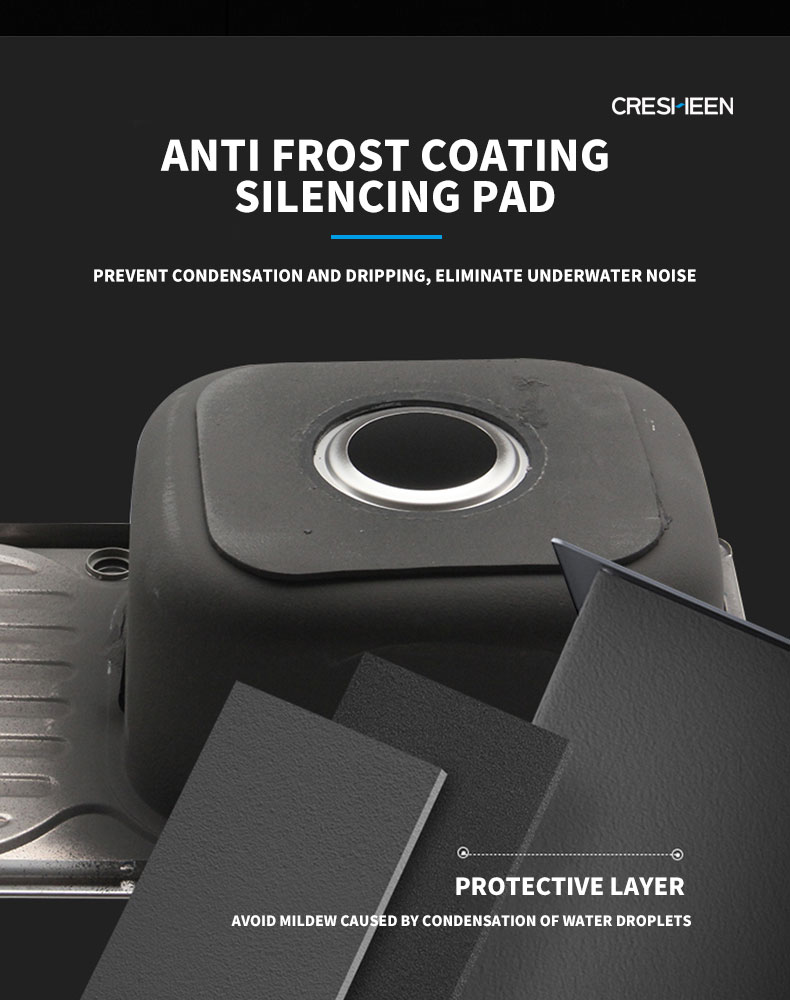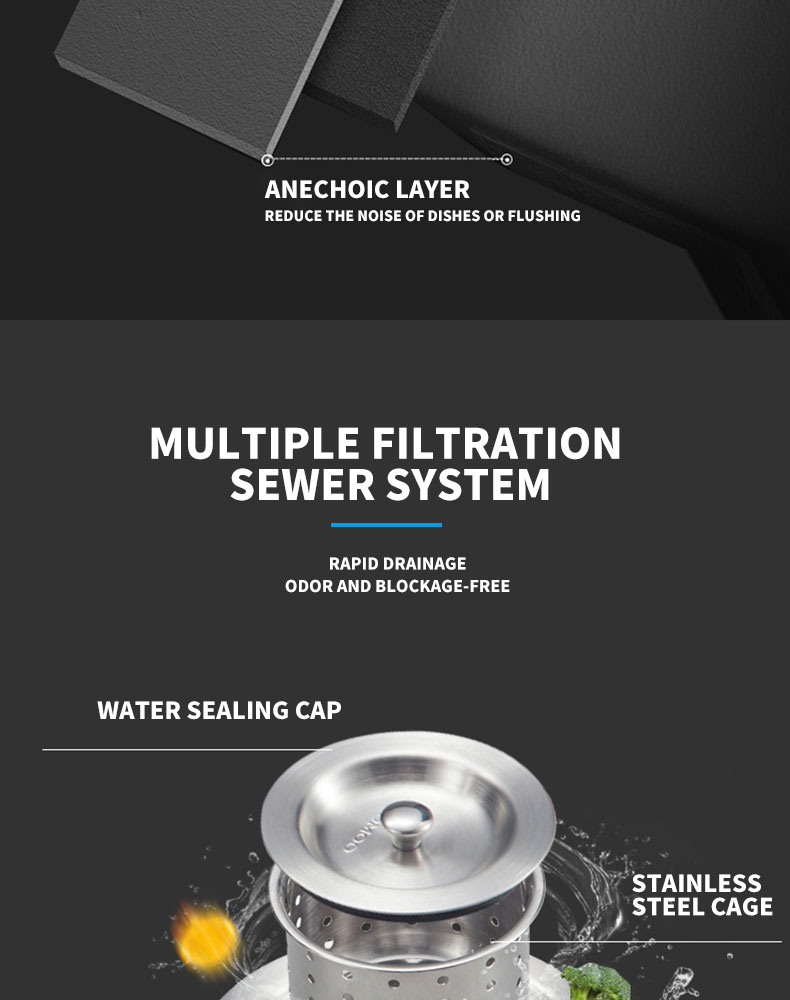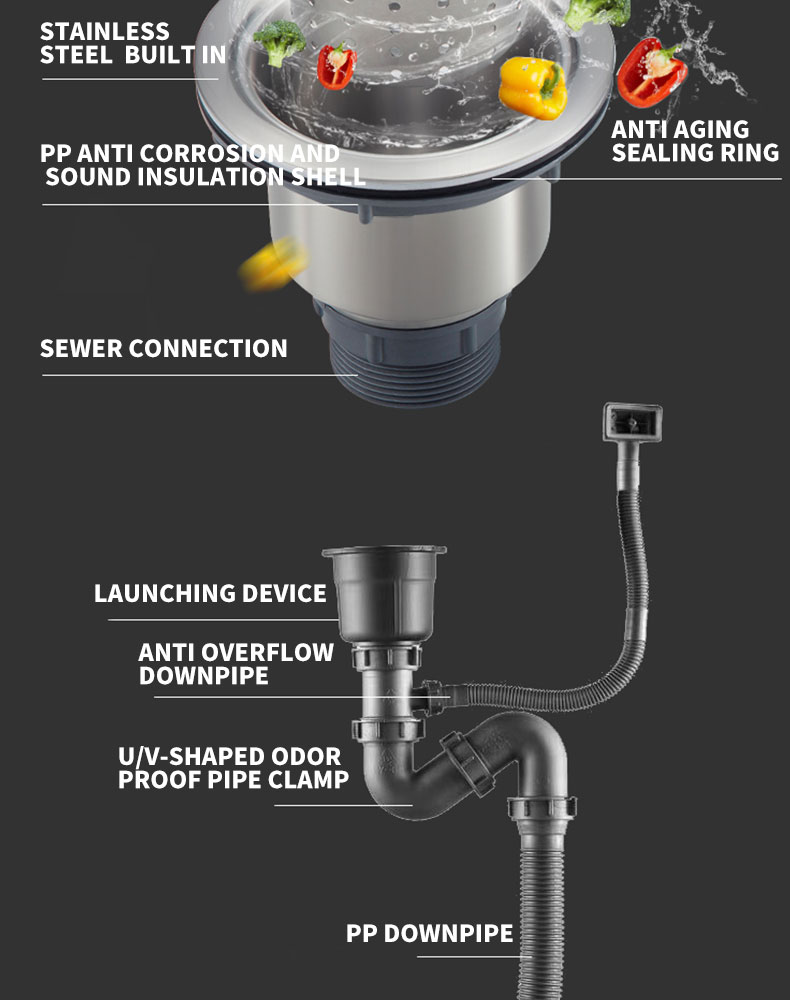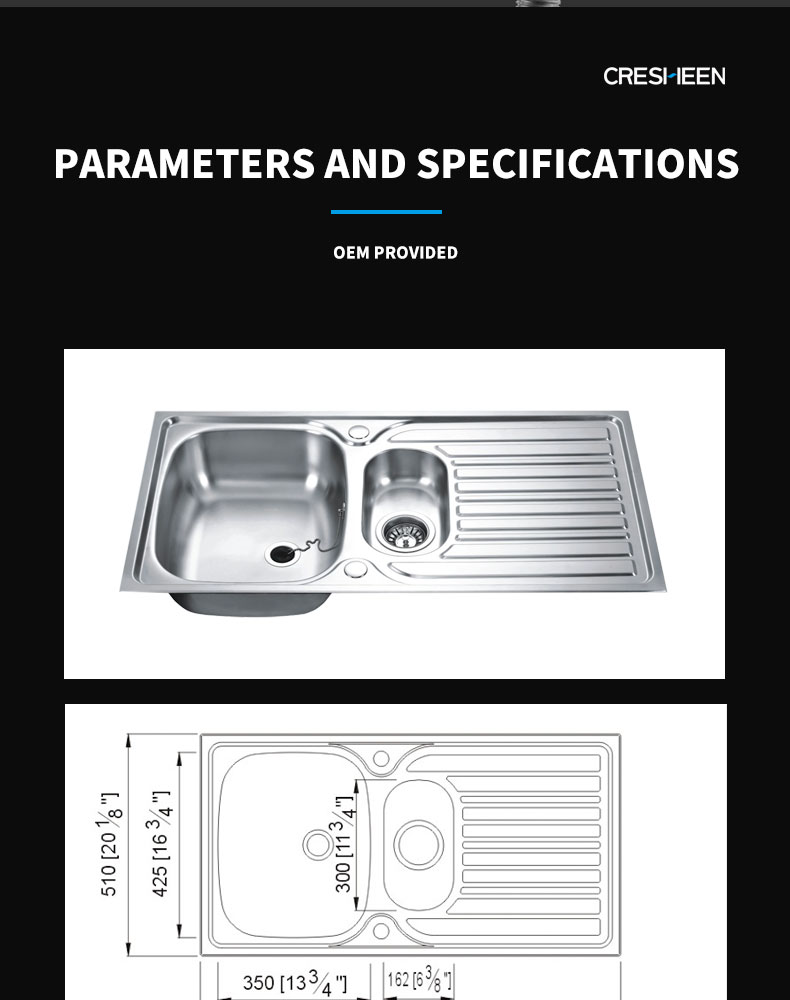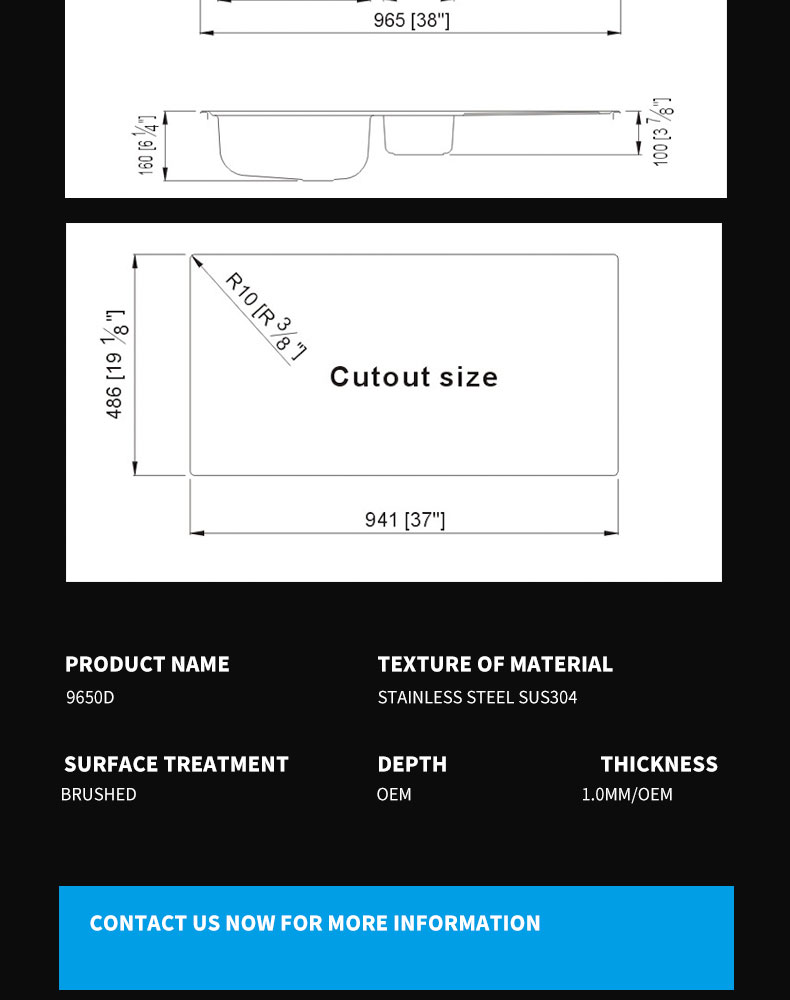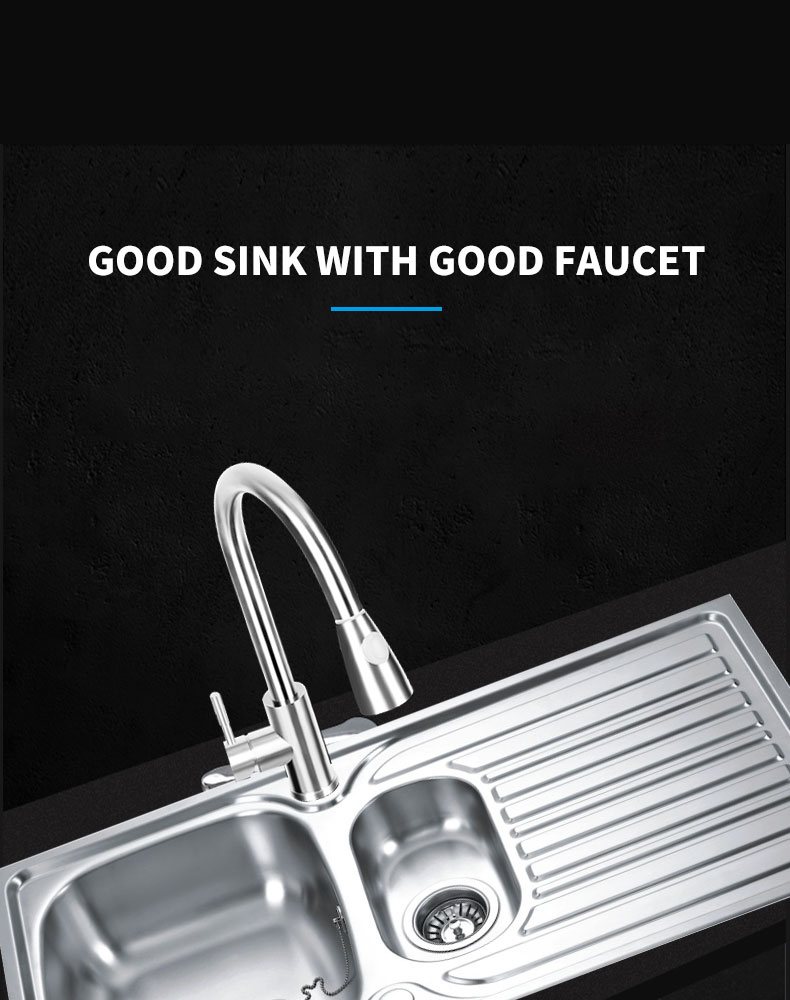 Just a little double narrow bowl sink cosmetic piece might be smart to produce notions in the eyes of international design gurus. Unique form, with access to aesthetic pleasure as well as an outstanding quality. People will not be able to ignore it, regardless of its location. Cresheen narrow sinks have always aimed to be flawless. Cresheen's greatest goal of craftsmanship can be seen in every cutting, folding, and polishing. We usually install it as a topmount sink, but it may also be installed as an undermount sink.

Features:
distinctive 1.5 bowl design that provide a small icing bar for wines and for other uses
long durability due to the fact that it is integrally drawn and pressed and does not have any welding sites
drainboards that make the compartment easy to clean and dry