Large Inox 1.5 Double Bowl Kitchen Sink With Drainboard
Information
Product Description
| | |
| --- | --- |
| title | Large Inox 1.5 Double Bowl Kitchen Sink With Drainboard |
| Product Item No | 2802 |
| Product Size | 1000*500*195/0.8 |
| Product Material | sus304 stainless steel |
| Product Type | pressed double bowl |
| Product Material Thickness | 0.8 mm |
| Product Surface Finish | brushed |
| Installation (W*D*Radius) and Cut-Out Size | undermount (978*480*r10) |
| Selectable Accessories | plumbing kits (s02, s03, s05, w001, w002, w004, w005, s09, s10, sv08) |
| | customable anti-condensation coating |
| | customable sound pad that minimise noise of tap water running |
| Packaging | individual packaging |
| | few sinks/carton |
| | cardboard packaging |
| | custom |
The stainless steel sink construction is durable, wear-resistant, so you can use your sink with confidence.
You don't need to waste time maintaining this sink, it will withstand daily use and will last like new.
The deep double bowl sink allows cleaning more bowls, plates, spoons, and even pots and bakeware at the same time; while keeping the water in the sink from splattering.
The appearance of a gentle circular 1.5 double bowl sink with a drainboard is both basic and gorgeous. In an insightful style, the mixture of individuality and value, as well as the ideal blending of hardness and tenderness, expresses the appeal of art. The pressing sink is faultless, smooth (no seams, waterproof), and robust because of the one-piece stretching formation method. Cresheen launch around 10 new stainless steel sink and kitchen faucet types annually. Cresheen's customers will have priority in acquiring these products.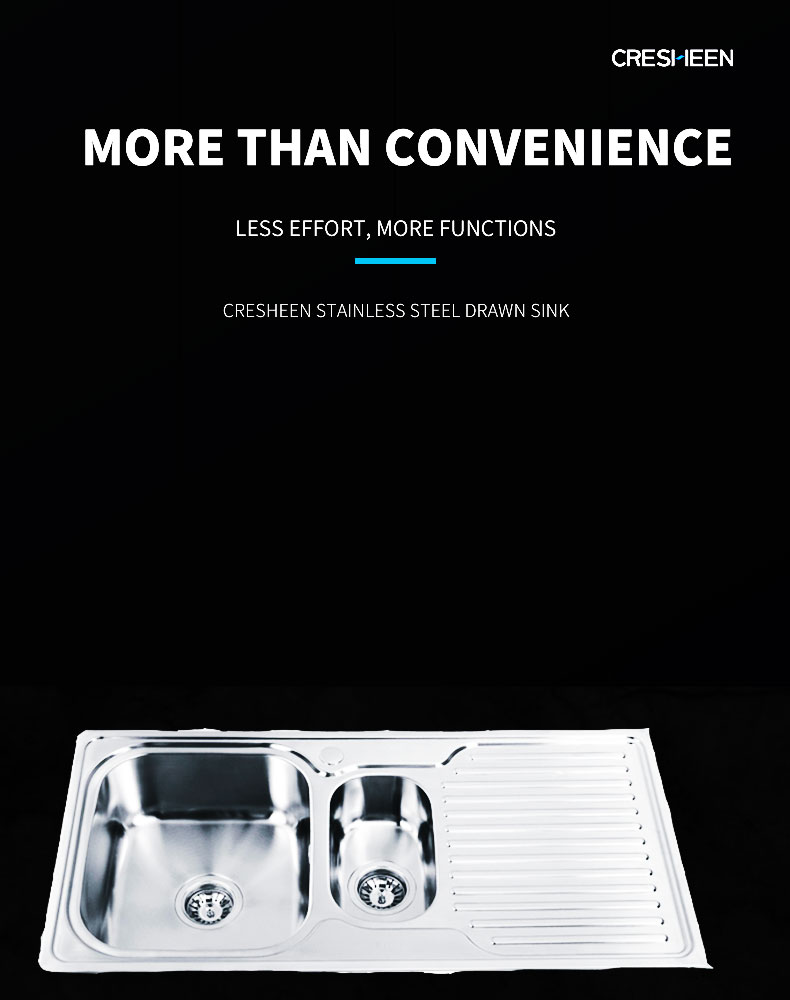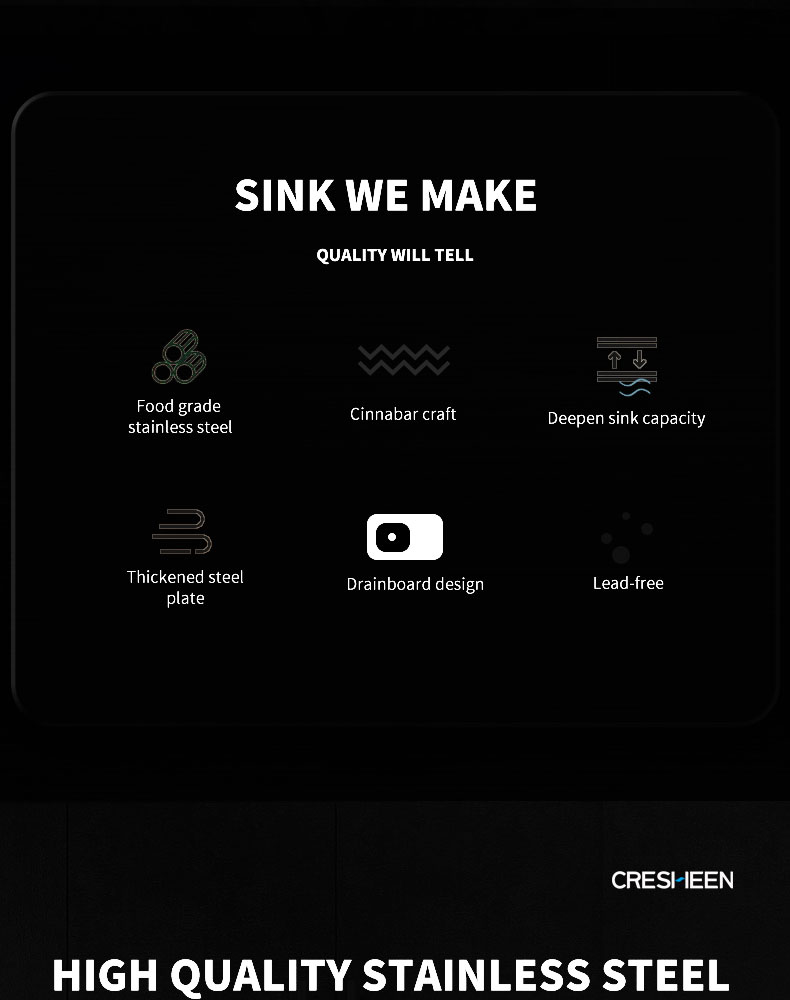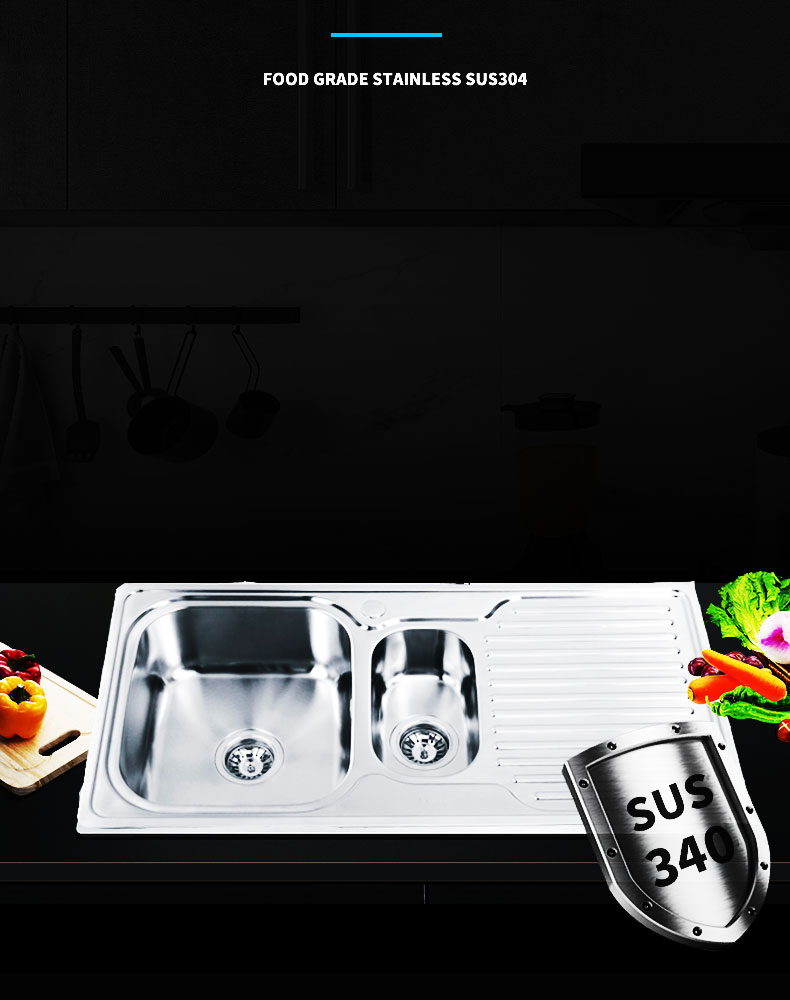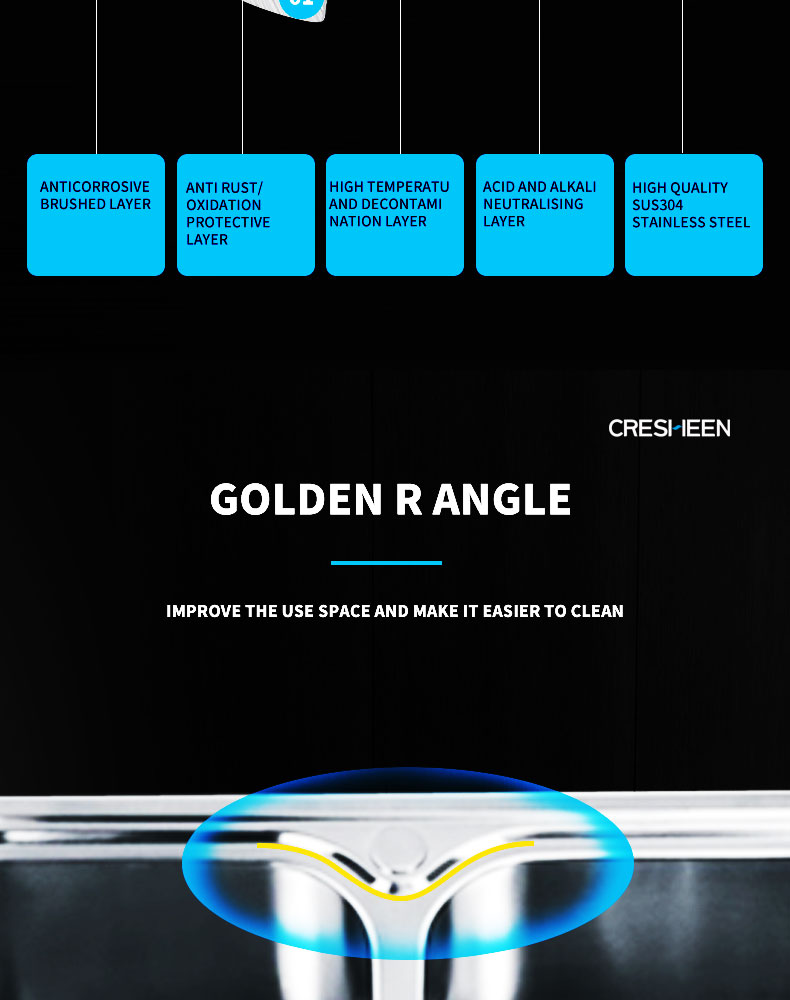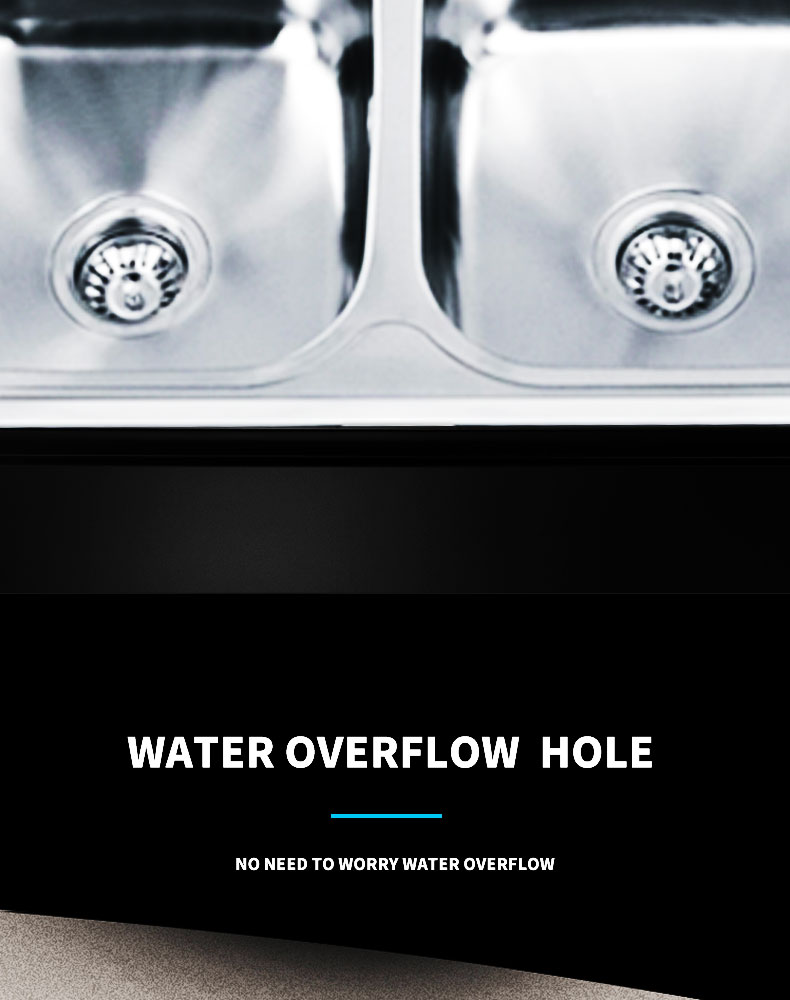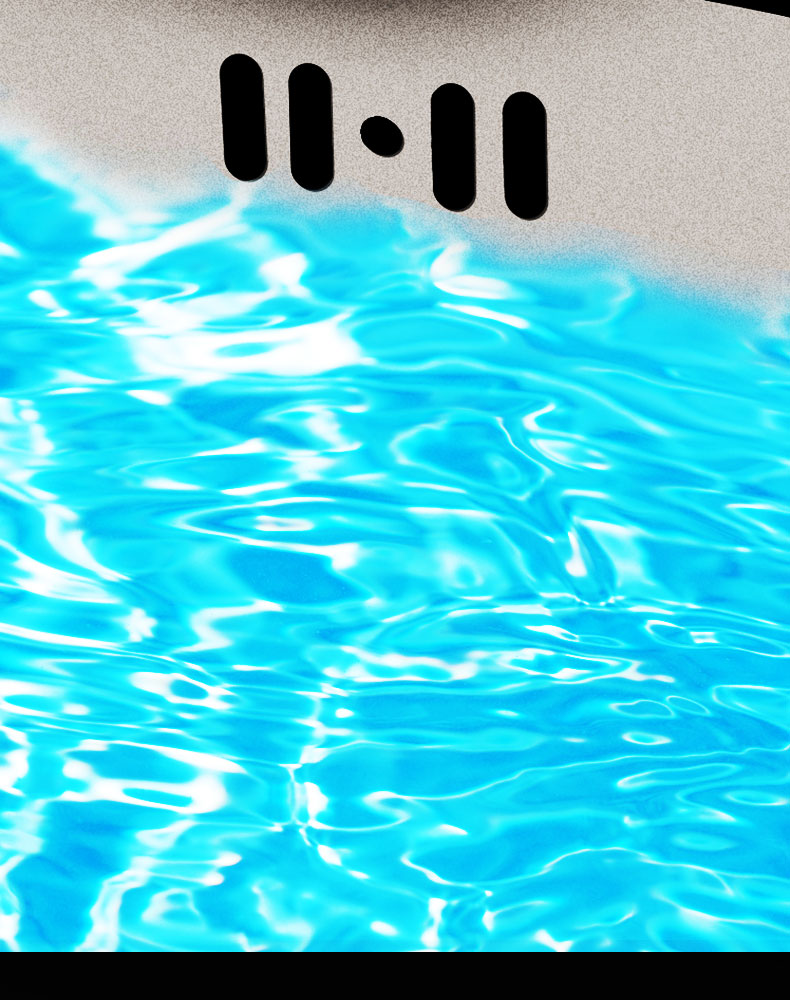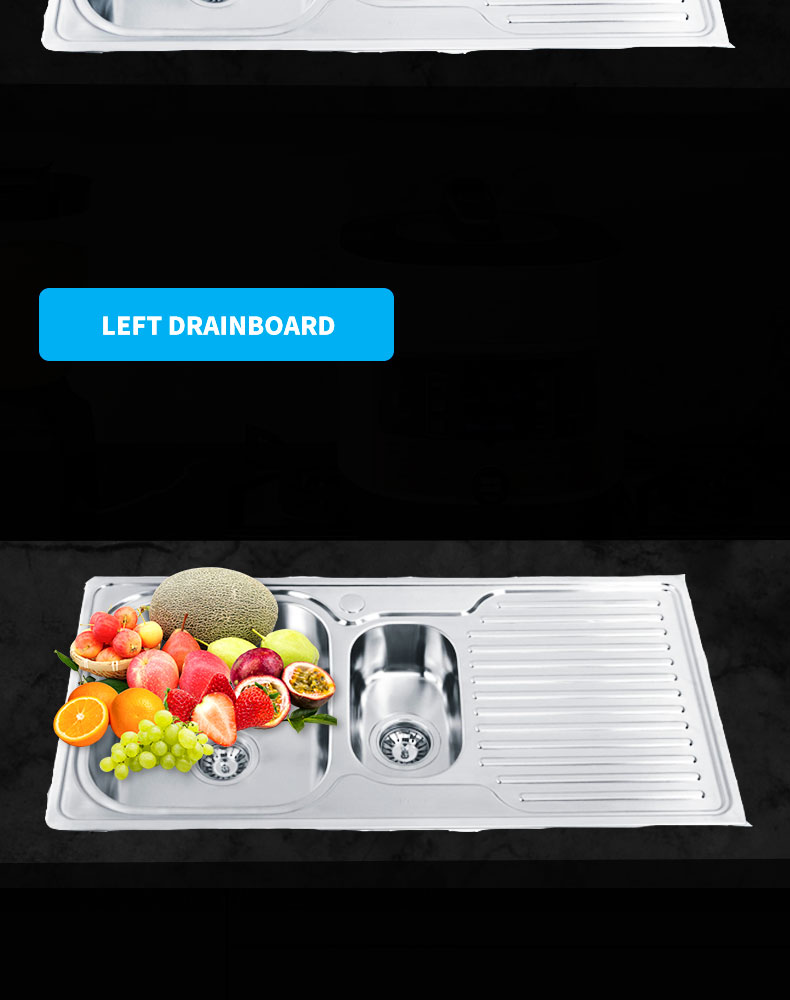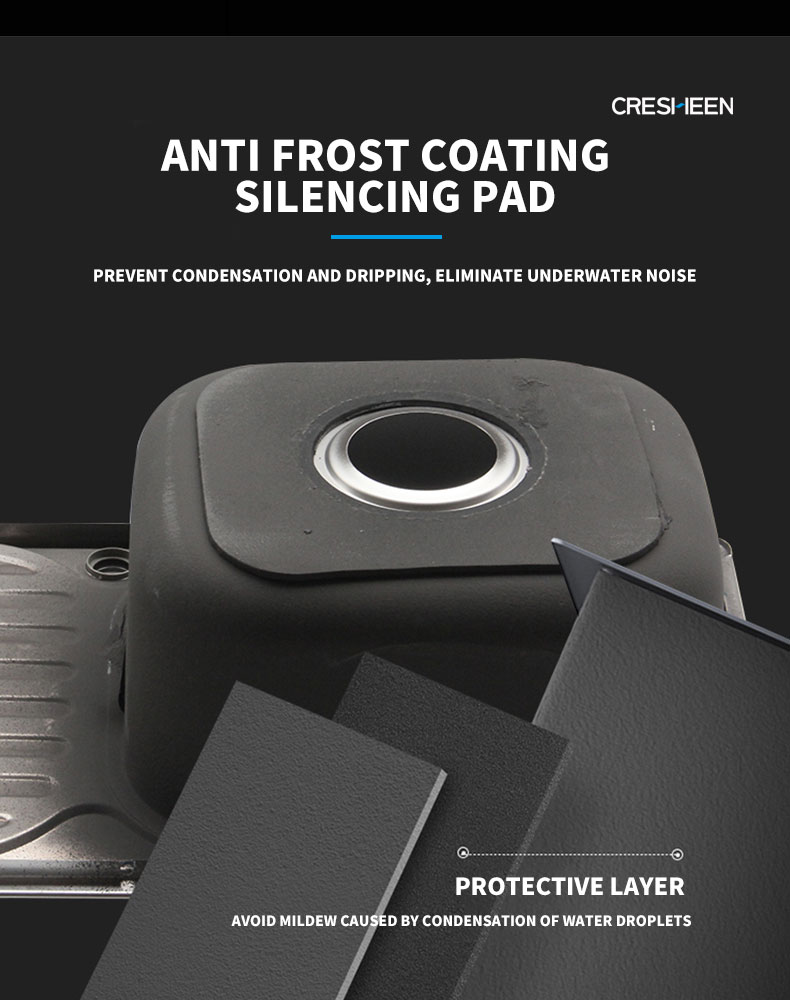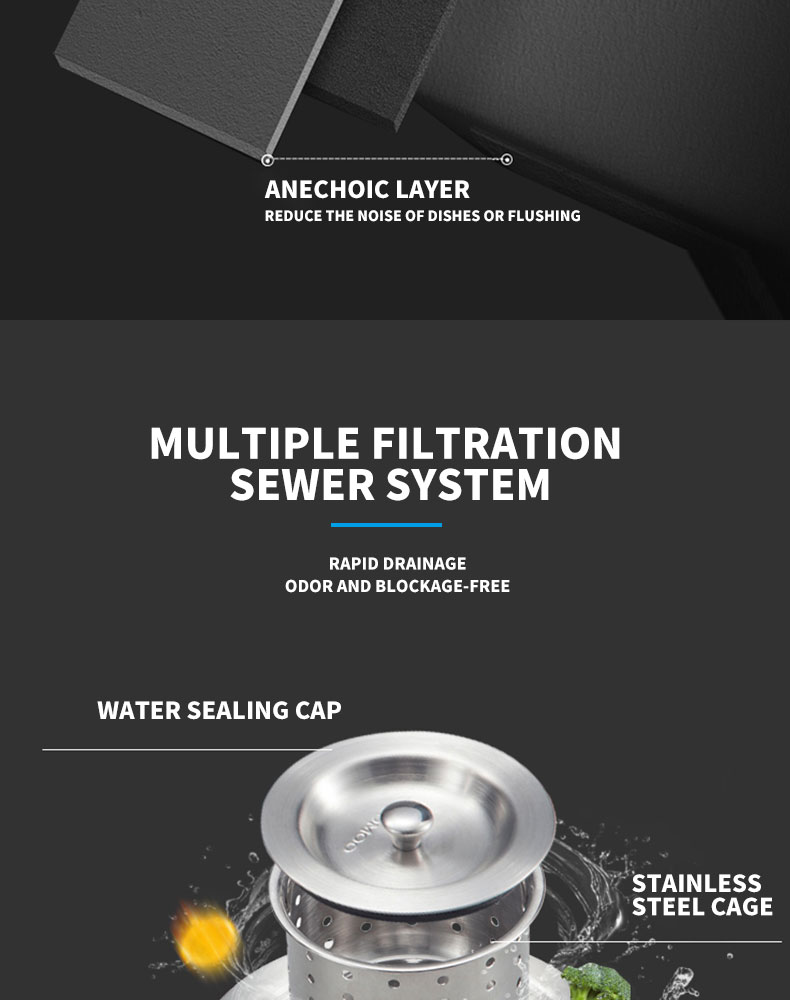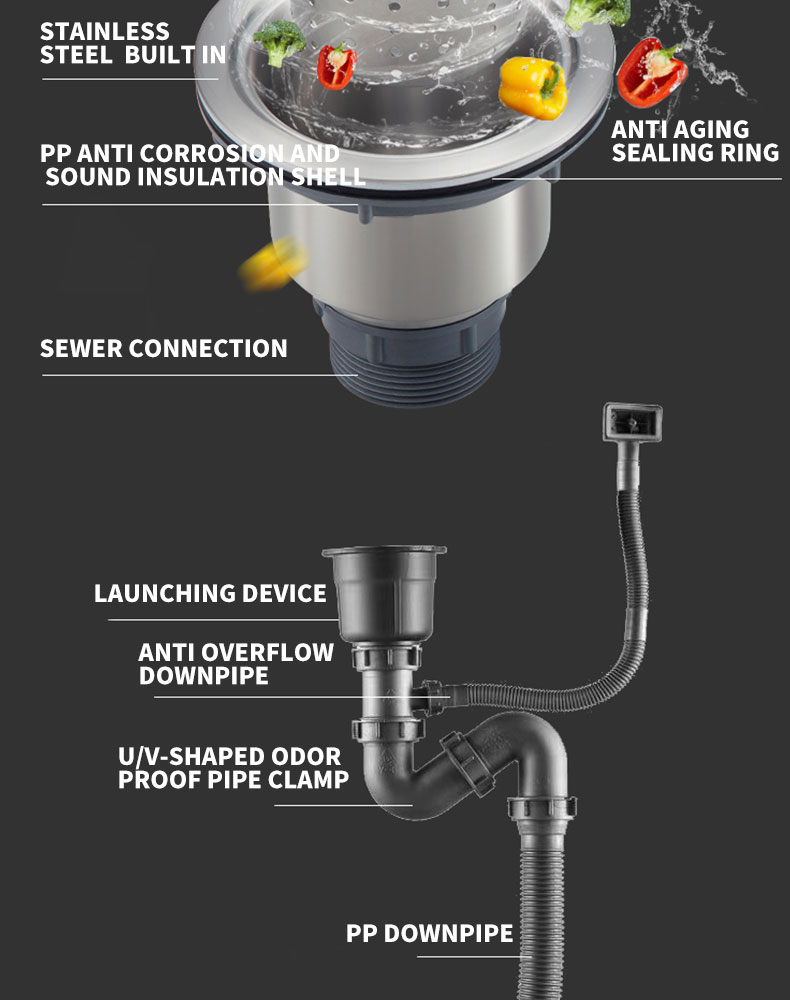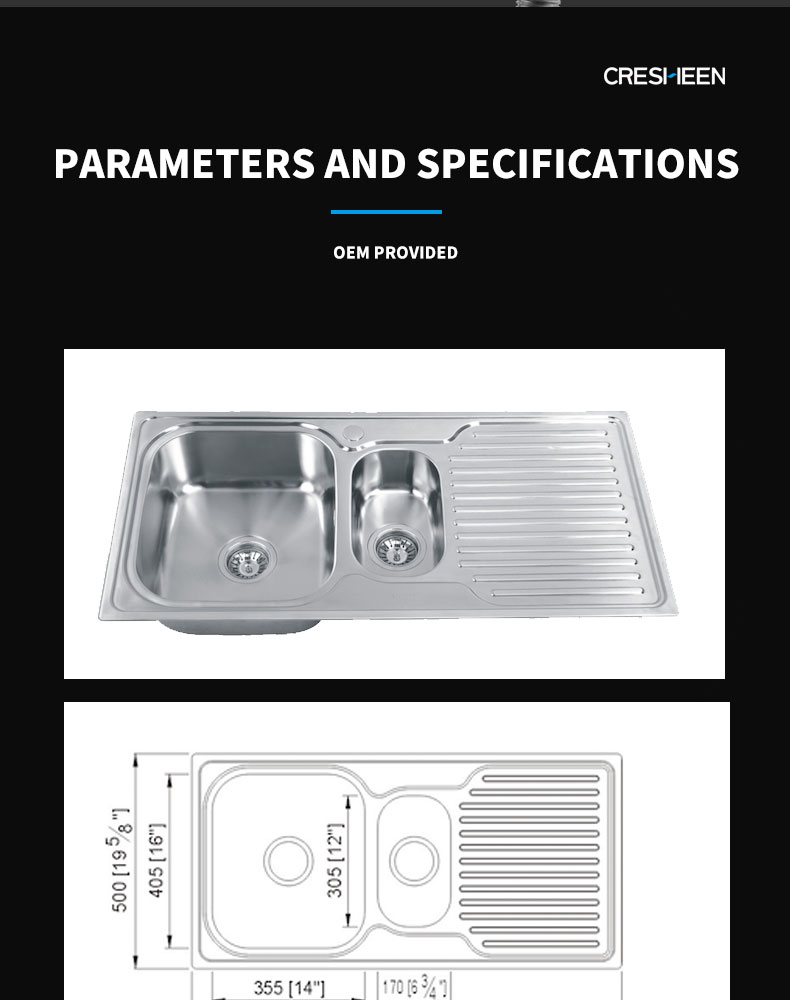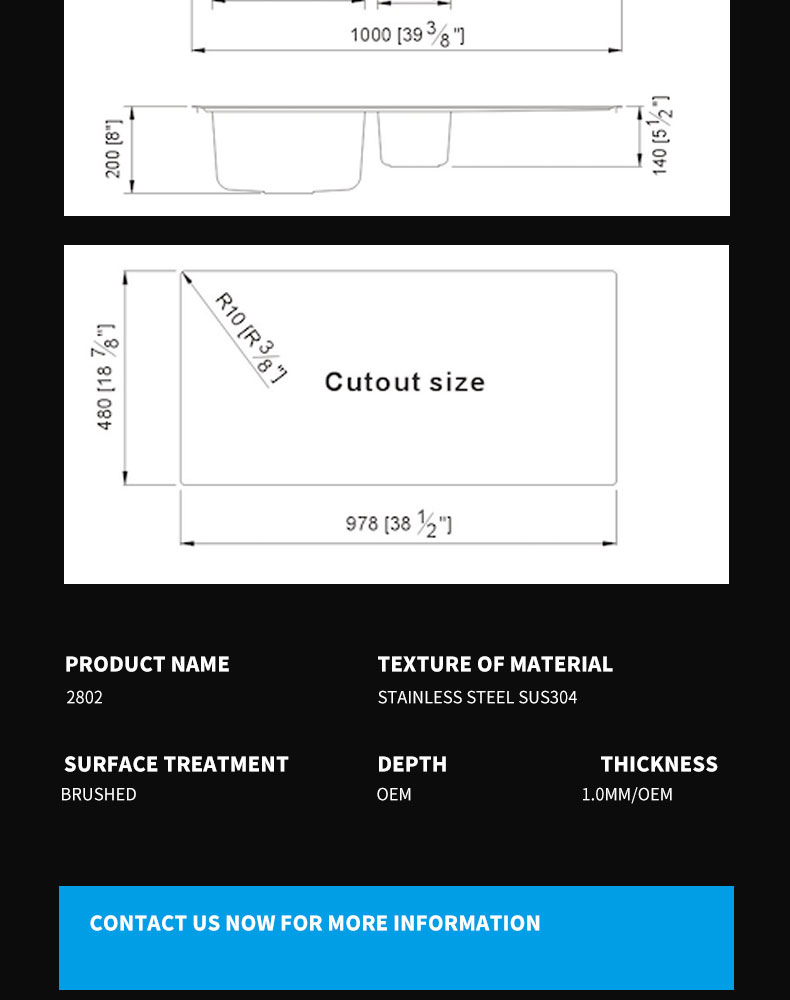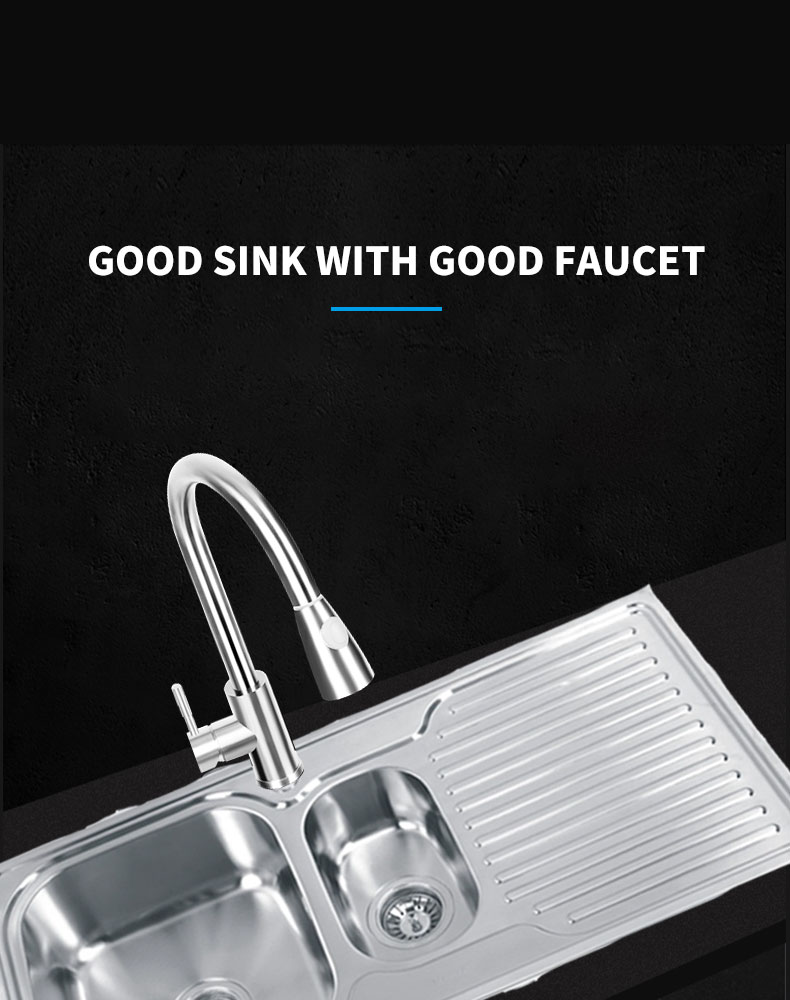 The appearance of a gentle circular 1.5 double bowl sink with a drainboard is both basic and gorgeous. In an insightful style, the mixture of individuality and value, as well as the ideal blending of hardness and tenderness, expresses the appeal of art. The pressing sink is faultless, smooth (no seams, waterproof), and robust because of the one-piece stretching formation method. Cresheen launch around 10 new stainless steel sink and kitchen faucet types annually. Cresheen's customers will have priority in acquiring these products.

Features:
1.5 bowl design that is ideal for icing wines in the smaller bowl
drainboard that is perfect for setting wet dishes and keeping your countertops dry and clean
undermounting installation that eliminates most of the blind corners