CRESHEEN Welcomes Guangzhou (2023) International Building Decoration Fair
2023-07-13
Building Expo with a BangOn July 8th, the grand Guangzhou Building Expo 2023 kicked off. As a leading player in the custom hardware industry for home furnishings, Guangdong CRESHEEN Home Furnishings Co., Ltd. attended the event with its innovative "Six Space" whole-house storage system and kitchen water multiplier and wooden faucet washing system products. With its attractive exhibition hall, high-quality products, and competitive prices, CRESHEEN attracted a large number of visitors, franchisees, mainstream media, and business associations who came to visit and exchange ideas.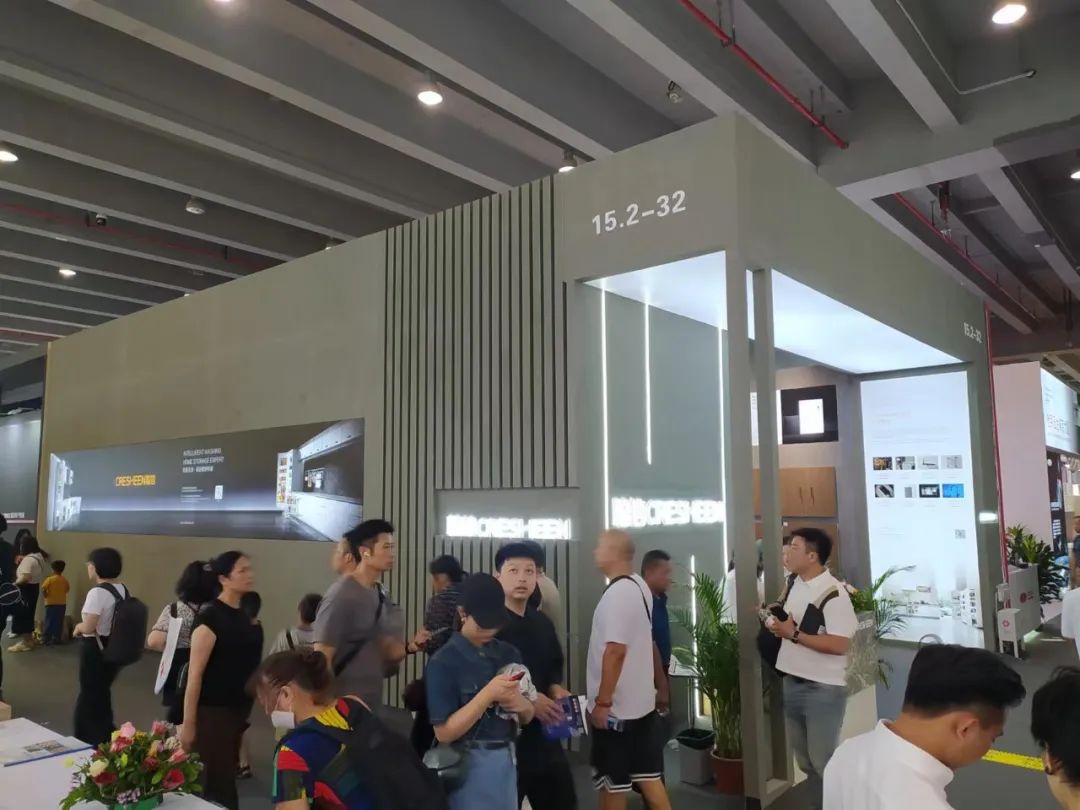 CRESHEEN focuses on the research, development, and production of home storage and kitchen washing products, providing users with a one-stop solution for intelligent washing and home storage. With each iteration, we redefine the scale of storage space for consumers and set new industry standards.
With changes in consumer lifestyles and the transformation of living spaces, such as dining areas becoming social places, balconies serving as more than just laundry areas, and living rooms offering more possibilities beyond watching TV, CRESHEEN has launched the "Kitchen + Dining Room + Dressing Room + Bathroom + Entrance Hall + Balcony" six-function space whole-house storage system. This system takes into account consumers' lifestyle, functional requirements, and style preferences from a spatial perspective. From a product category perspective, through integrated systems and a range of complementary products, it meets consumers' basic needs for space storage, washing, sleeping, and communication. Combined with the company's flagship kitchen sink and faucet system products, it truly satisfies consumers' one-stop shopping needs, achieving a hassle-free experience.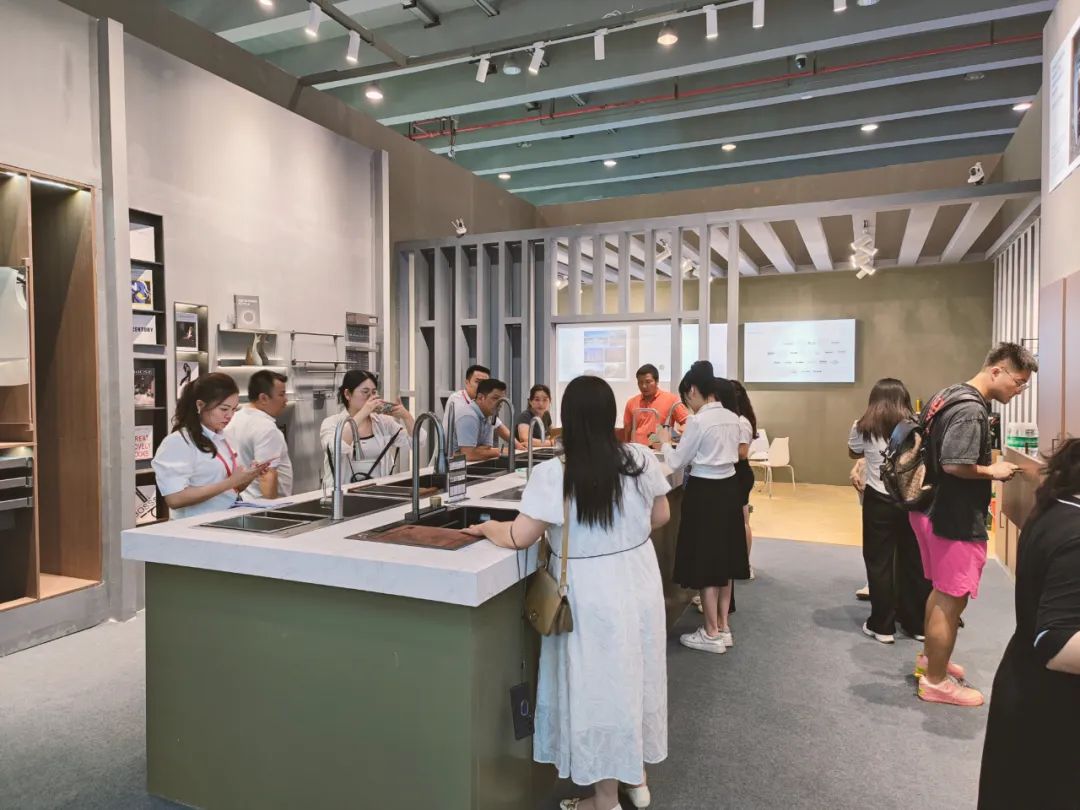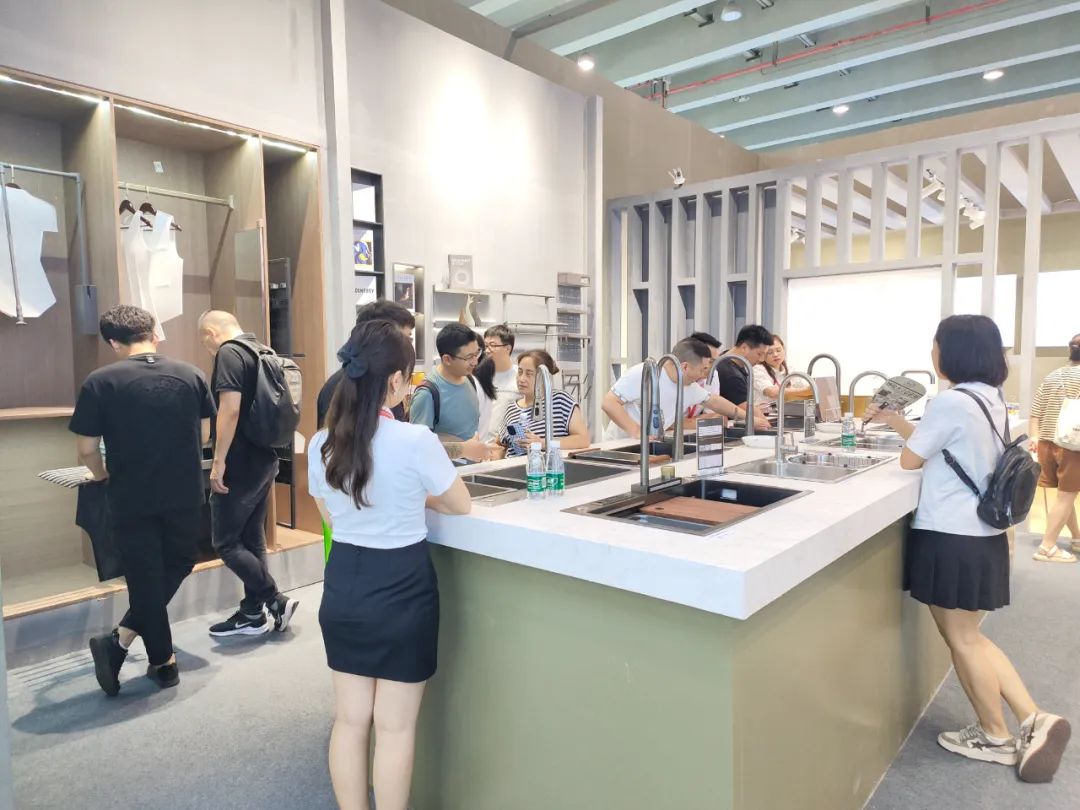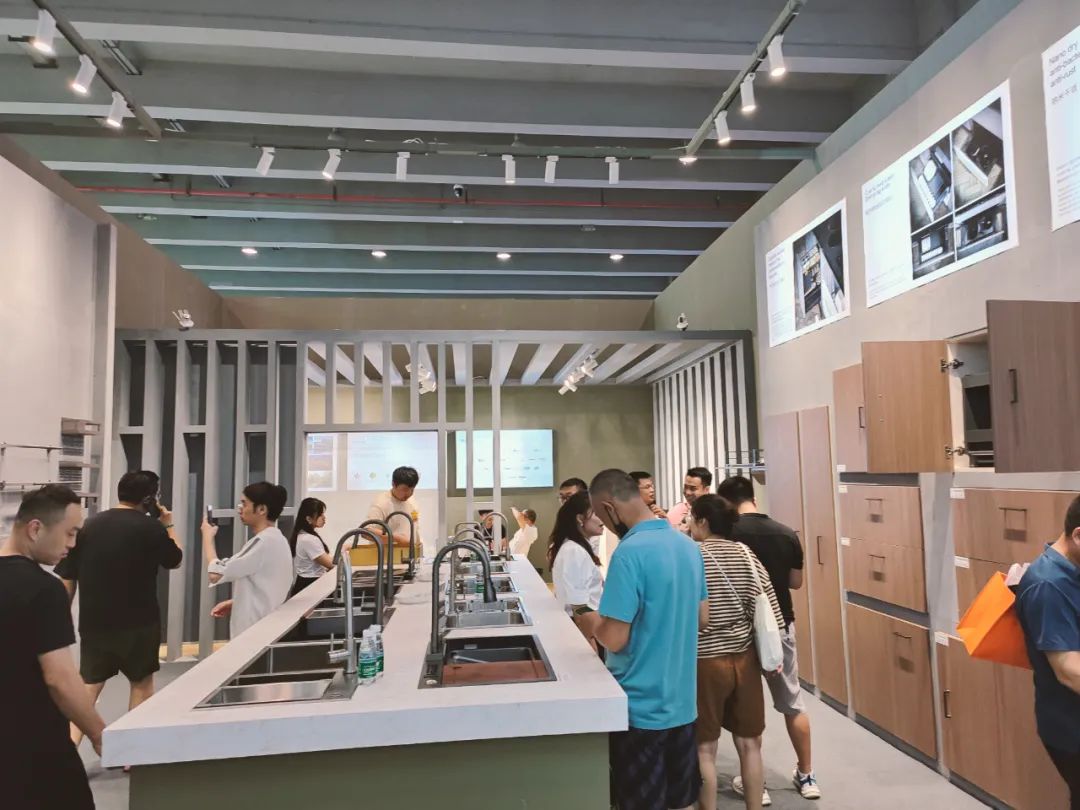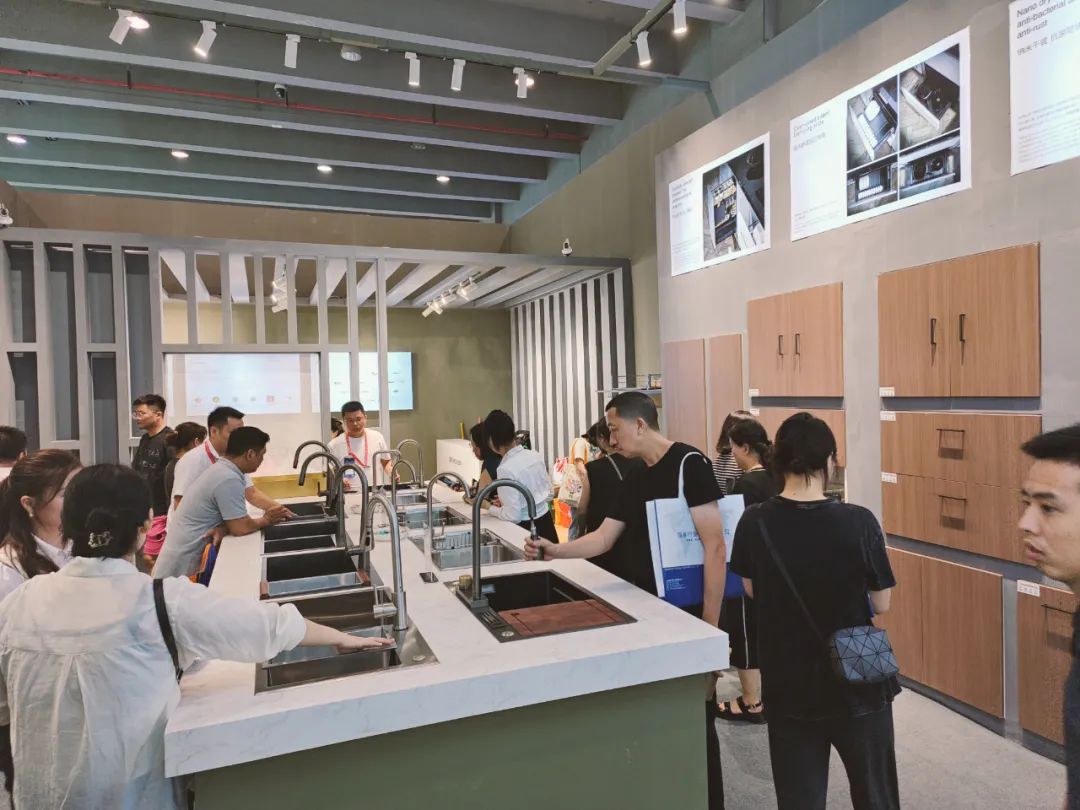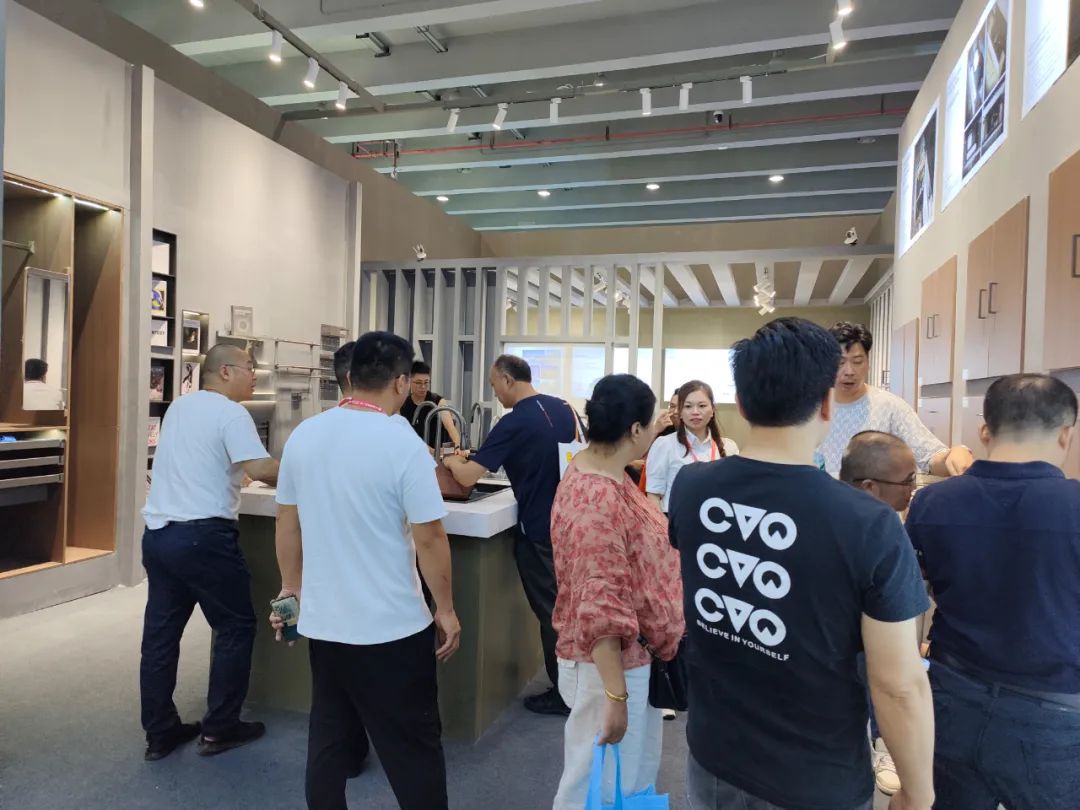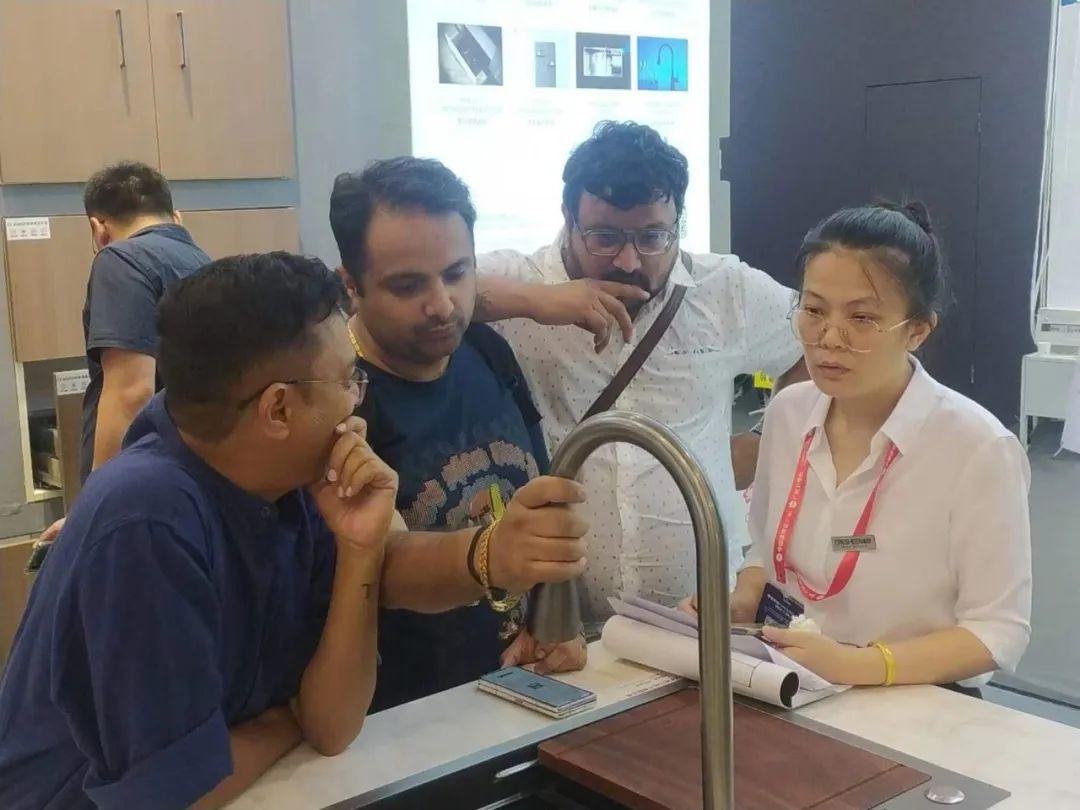 On the day of the event, our staff warmly welcomed and introduced the product features and quality to the visiting guests, patiently answering their questions. Both the product quality and brand concept received positive recognition from the guests, who expressed their willingness and confidence to explore business cooperation. The flow of customers adding us on WeChat, providing their phone numbers, or email addresses was continuous!