Thick Drop In SS Double Bowl Kitchen Sink
Information
Product Description
| | |
| --- | --- |
| title | Thick Drop In SS Double Bowl Kitchen Sink |
| Product Item No | 2806a |
| Product Size | 792*520*200/1.0 |
| Product Material | sus304 stainless steel |
| Product Type | pressed double bowl |
| Product Material Thickness | 0.8, 1.0, 1.2 mm |
| Product Surface Finish | brushed |
| Installation (W*D*Radius) and Cut-Out Size | topmount (769*497*r27 mm) |
| Selectable Accessories | plumbing kits (s02, s03, s05, w001, w002, w004, w005, s09, s10, sv08) |
| | rg92 bottom grid |
| | customable anti-condensation coating |
| | customable sound pad that minimise noise of tap water running |
| Packaging | individual packaging |
| | few sinks/carton |
| | cardboard packaging |
| | custom |
A sink that never fails
Drop in double sink is constructed from 304 stainless steel for maximum durability, and the extra-deep basins can easily accommodate large dishes.
Each sink is treated with an additional protective coating to reduce condensation and further dampen sound.
The corrosion-resistant surface is further protected from rust and oxidation by a meticulous finishing process.
As the heart of the kitchen, the double bowl sink serves as the last line of defence for health and safety. Cresheen Kitchen Sink Division is a people-focused and innovative department. People's requirements are combined with stainless steel handmade sink functionality. By spotlighting every small change, we ensure every family and life to be filled with unlimited possibilities in cooking time.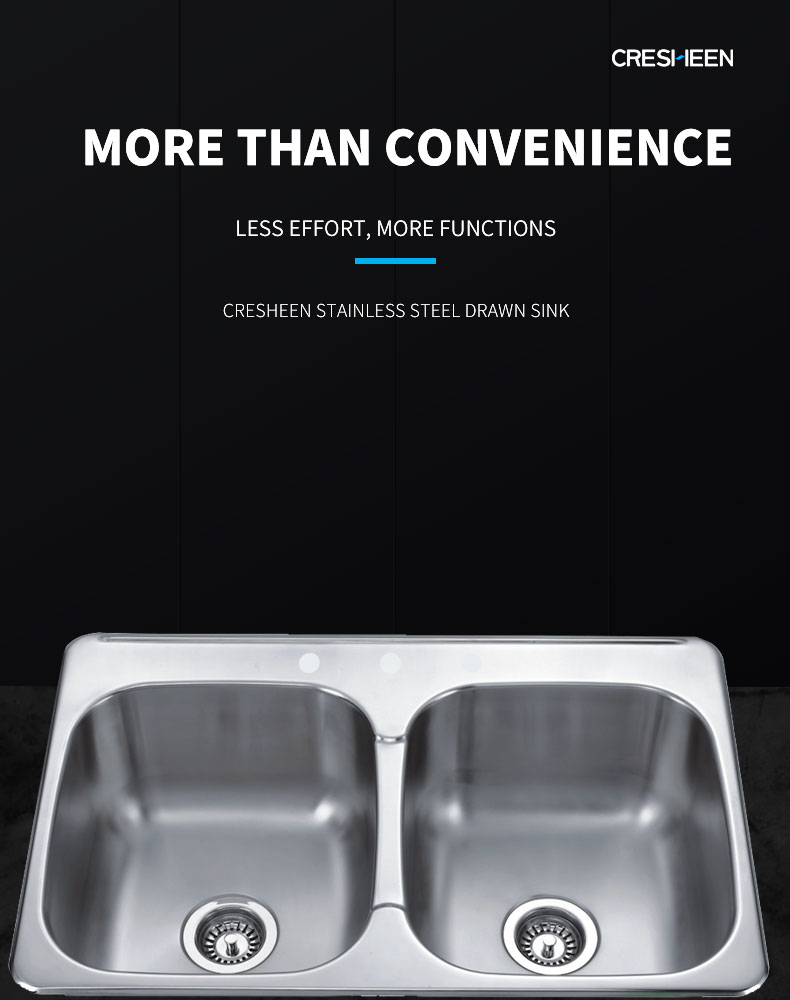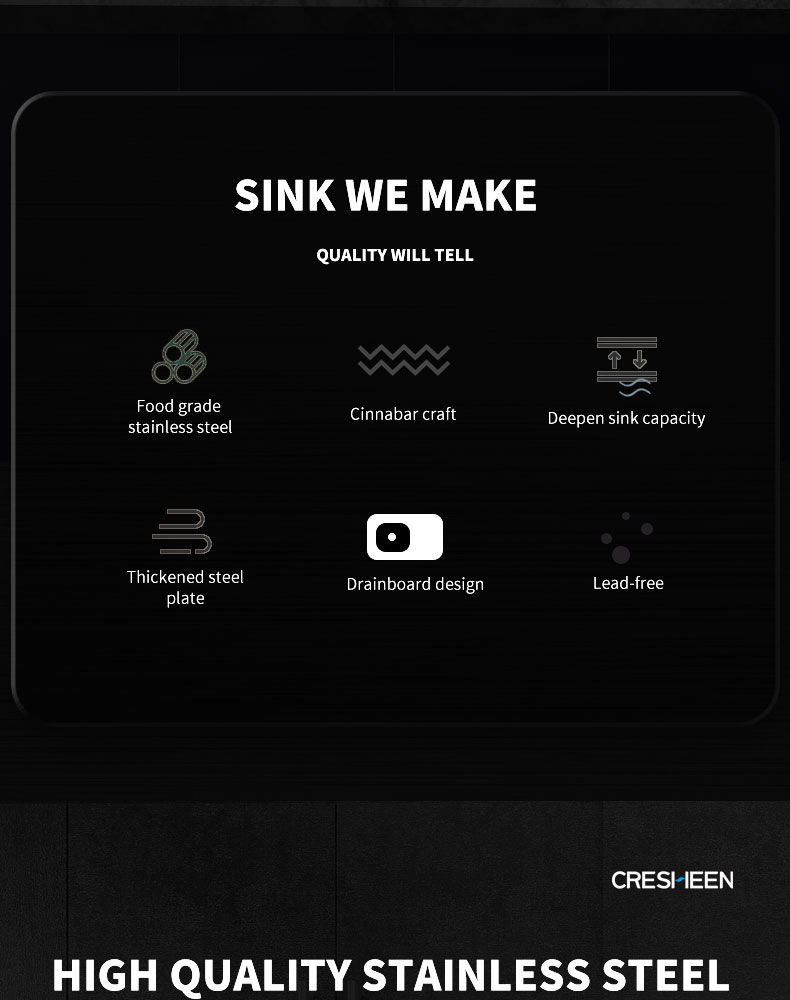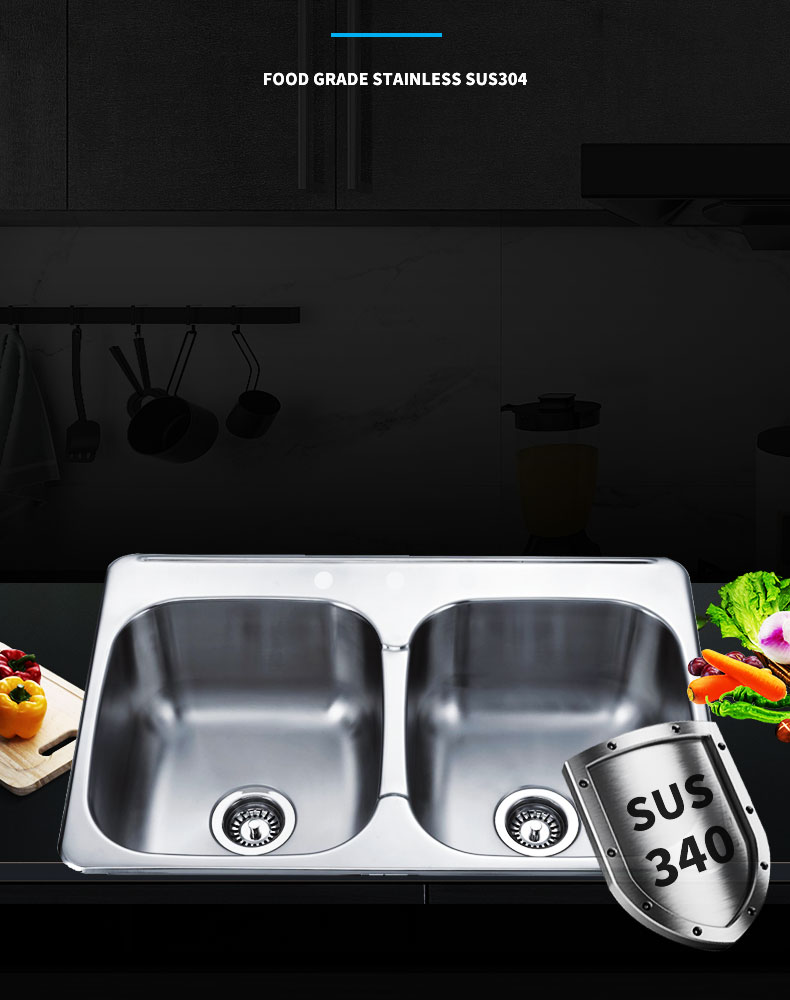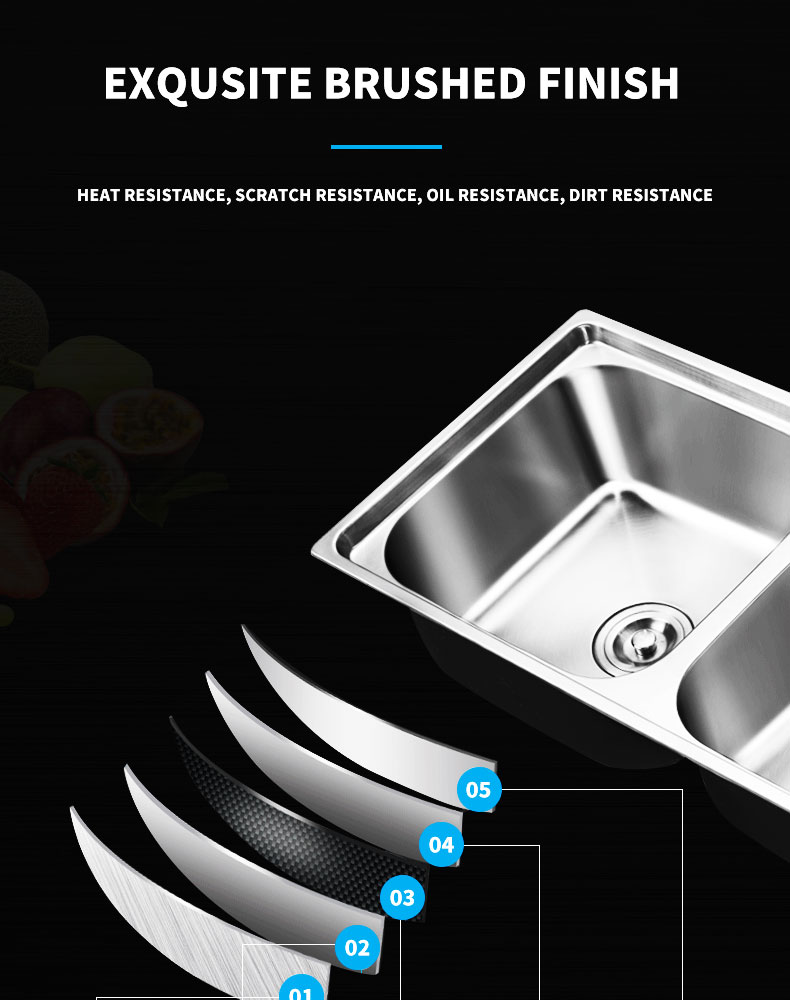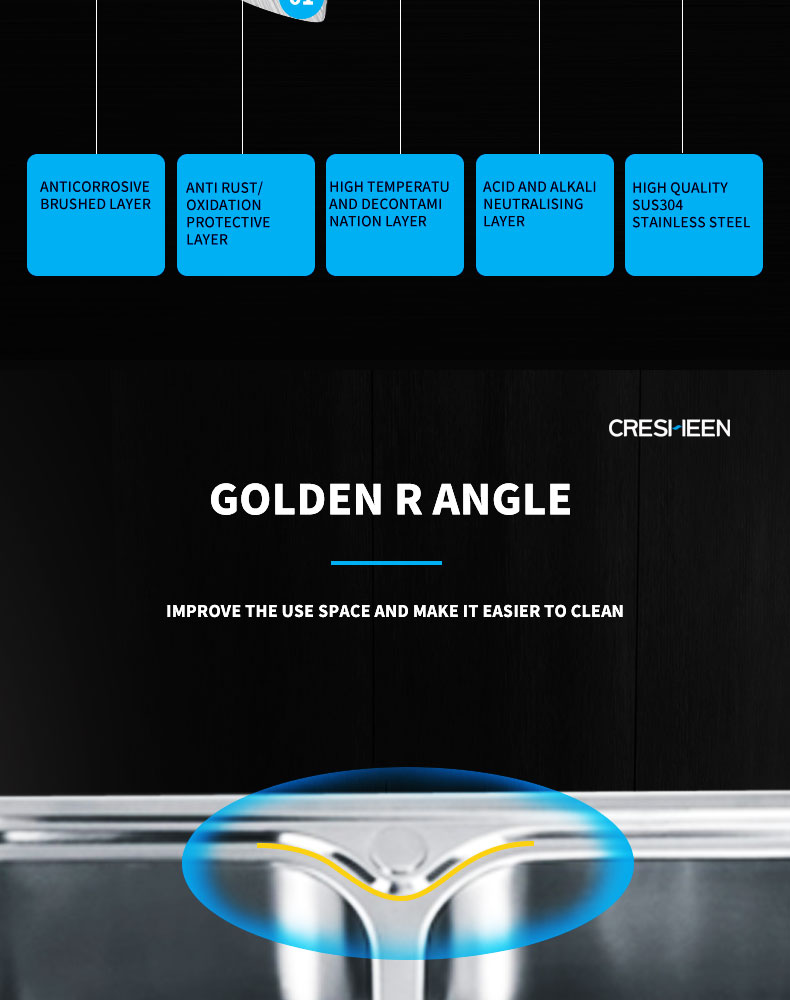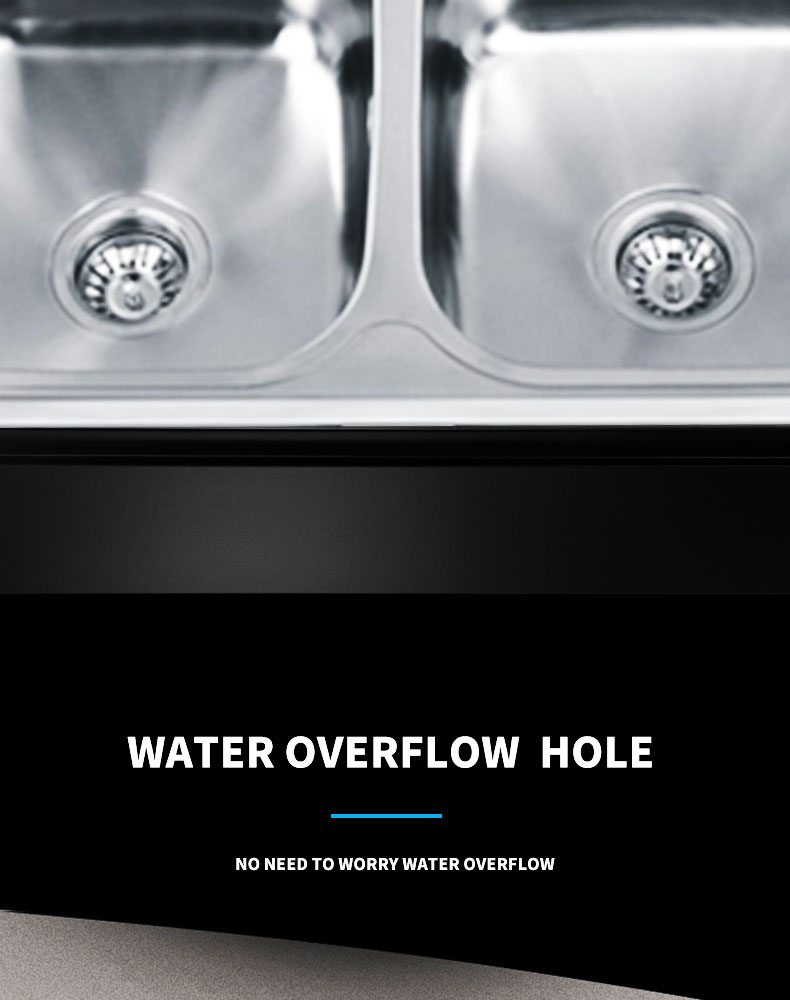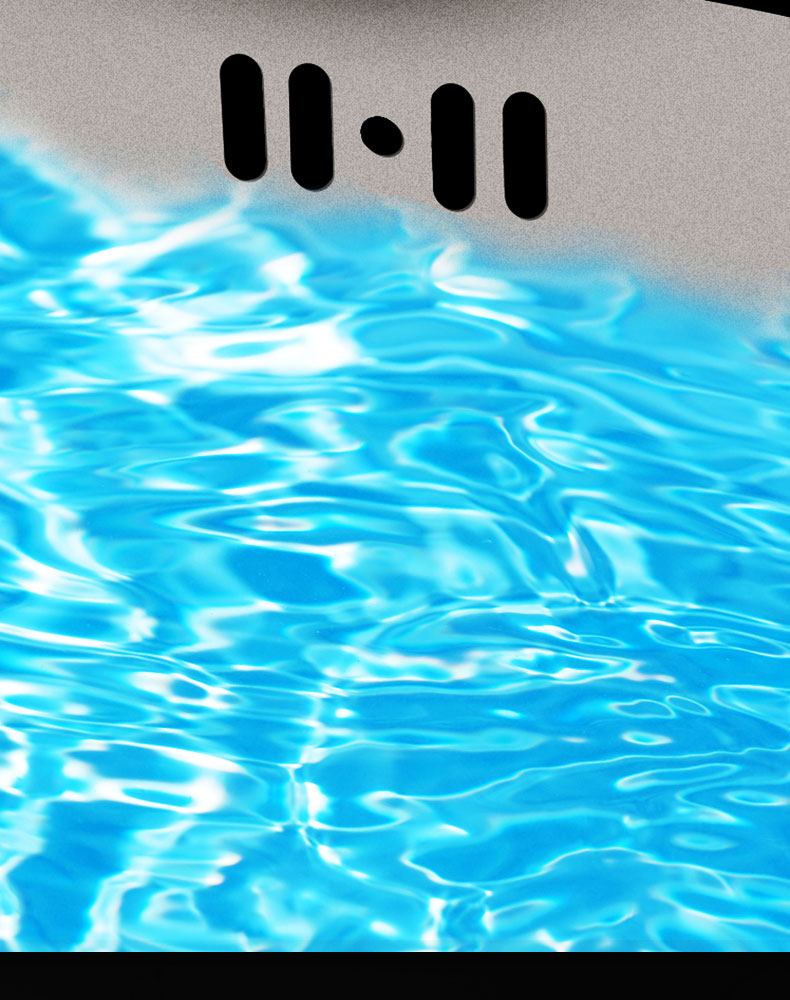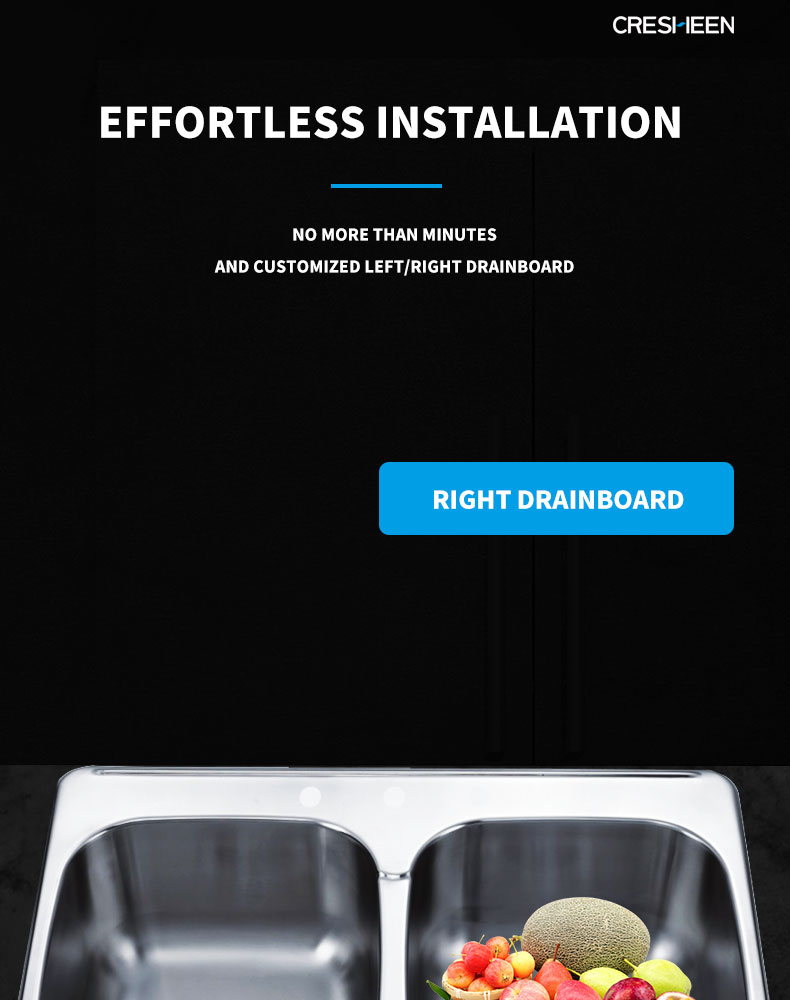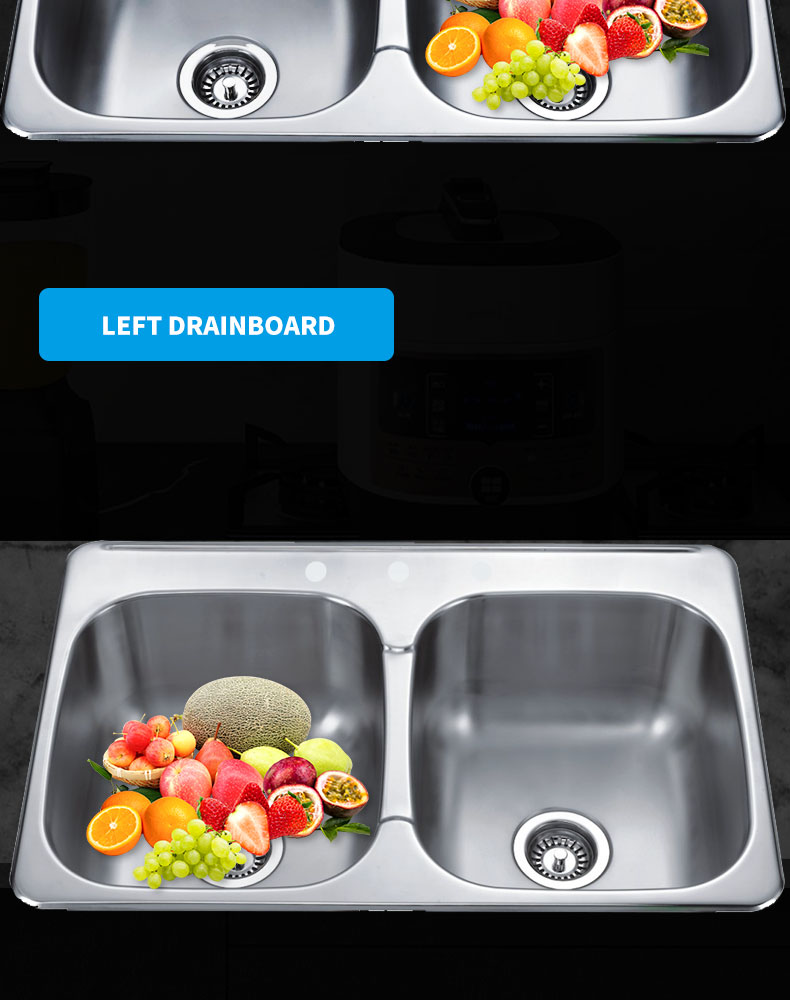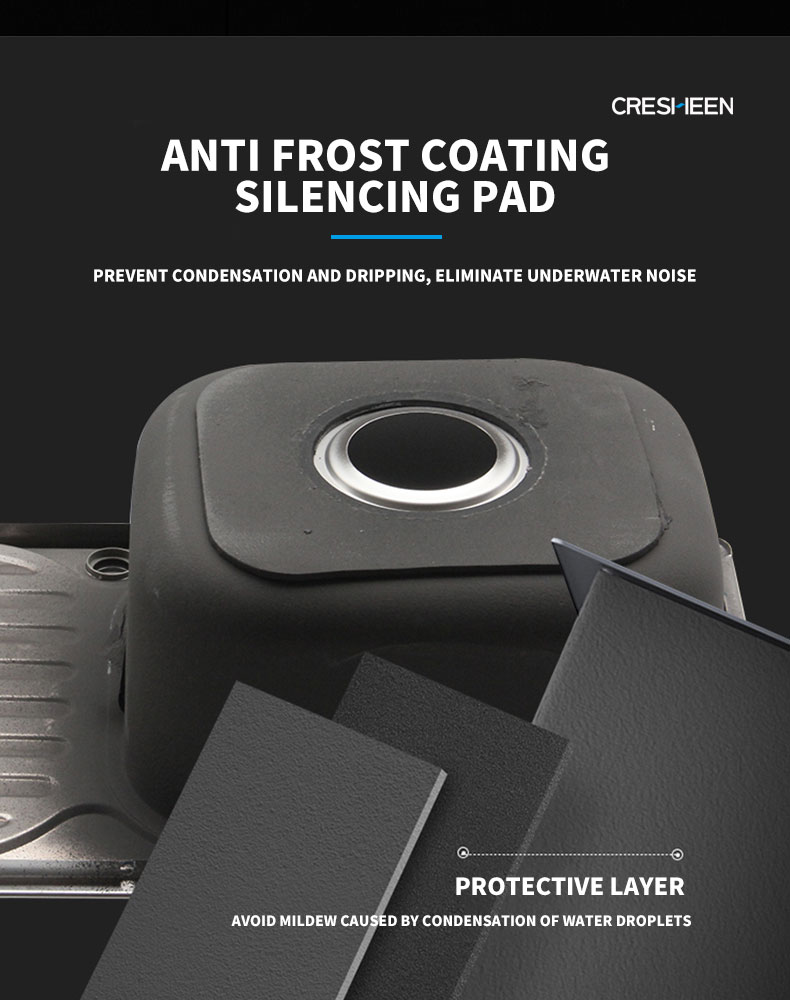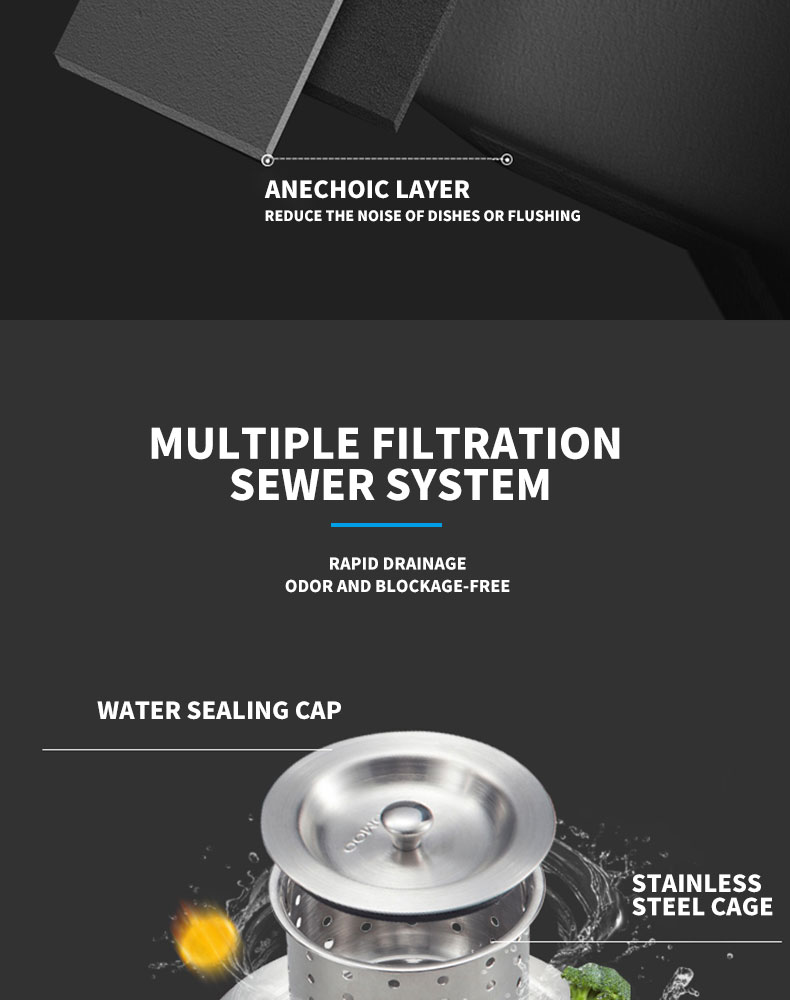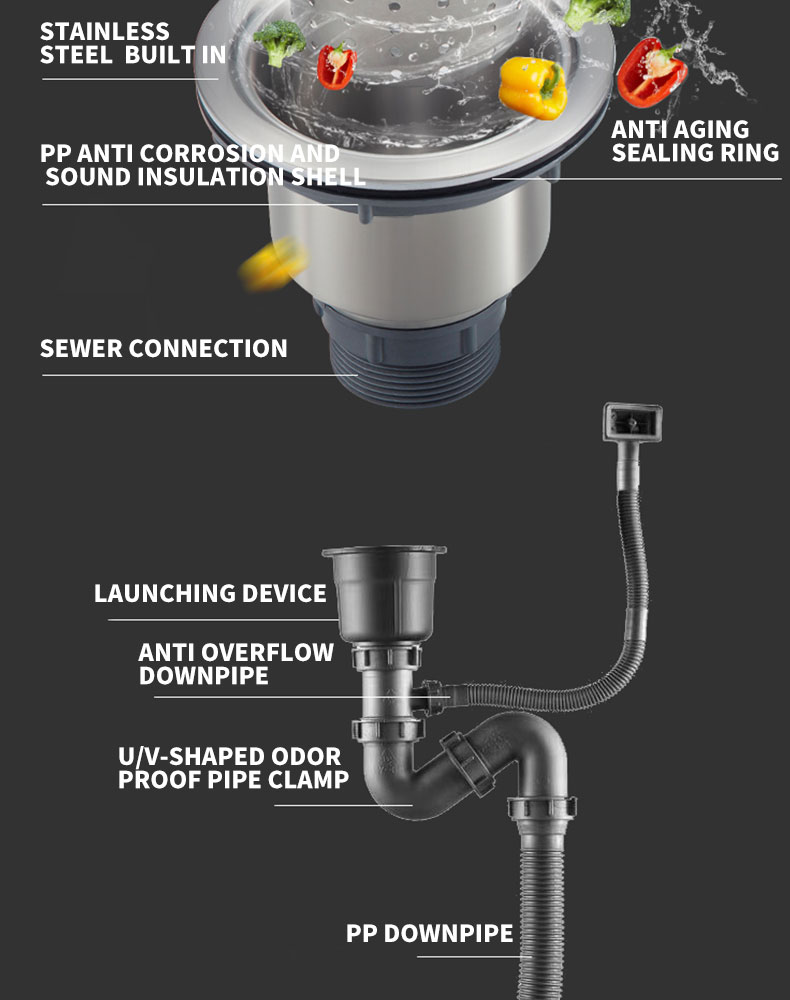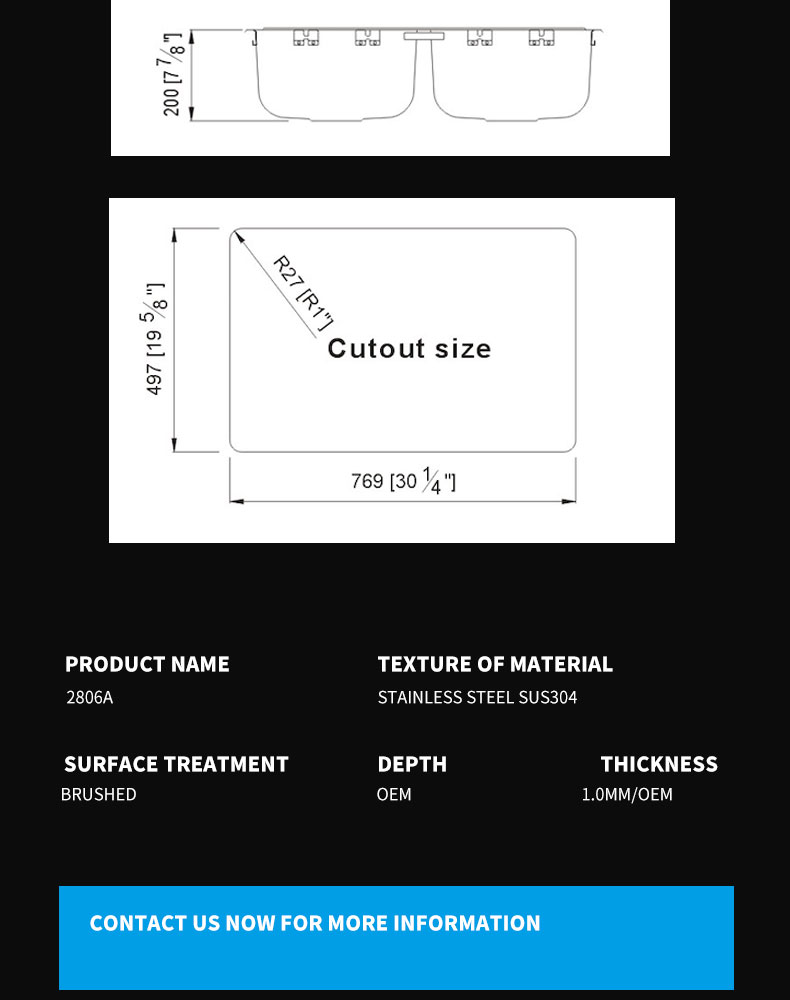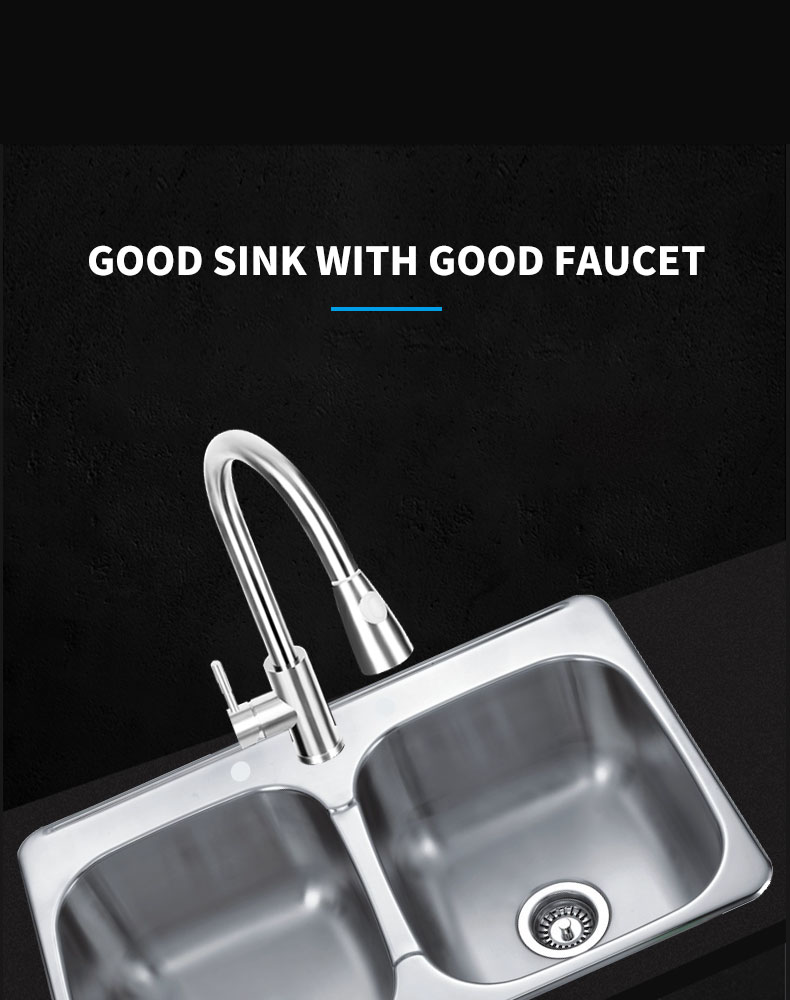 As the heart of the kitchen, the double bowl sink serves as the last line of defence for health and safety. Cresheen Kitchen Sink Division is a people-focused and innovative department. People's requirements are combined with stainless steel handmade sink functionality. By spotlighting every small change, we ensure every family and life to be filled with unlimited possibilities in cooking time.

Features:
equally sized double bowls provide additional usefulness for everyday kitchen use.
effortless to clean and maintain
three thickness options available (18 gal 2o gal, and 22 gal)