Small Top Mount Single Basin Round Kitchen Sink
Information
Product Description
| | |
| --- | --- |
| title | Small Top Mount Single Basin Round Kitchen Sink |
| Product Item No | 430 |
| Product Size | φ430*180/1.0 |
| Product Material | sus304 stainless steel |
| Product Type | pressed single bowl |
| Product Material Thickness | 1.0 mm |
| Product Surface Finish | satin |
| Installation (W*D*Radius) and Cut-Out Size | undermount |
| Selectable Accessories | plumbing kits (s02, s03, s05, w001, w002, w004, w005, s09, s10, sv08) |
| | customable anti-condensation coating |
| | customable sound pad that minimise noise of tap water running |
| Packaging | individual packaging |
| | few sinks/carton |
| | cardboard packaging |
| | custom |
Round sinks have plenty of depth and a flat bottom to create a gentle work area for your best stemware.
The bottom of the small stainless steel sink has a special coating that helps reduce the click of glasses and cutlery while providing some cushioning.
We provide perfect after-sales service for every sink buyer, and it is our goal to make every customer 100% satisfied.
We have specialized equipment for basin sinks in order to provide you with a high-quality, consistent product. The round stainless steel sink provides more usable area and a more attractive appearance. The bowls of the Traditional undermount sinks feature an exquisite design, making them a subtle kitchen sink choice for any kitchen plan. Basin stainless steel sinks are very flexible, with the option of mixing different cabinet sizes to suit your needs. Cresheen stainless steel sinks always have aspired to be the best.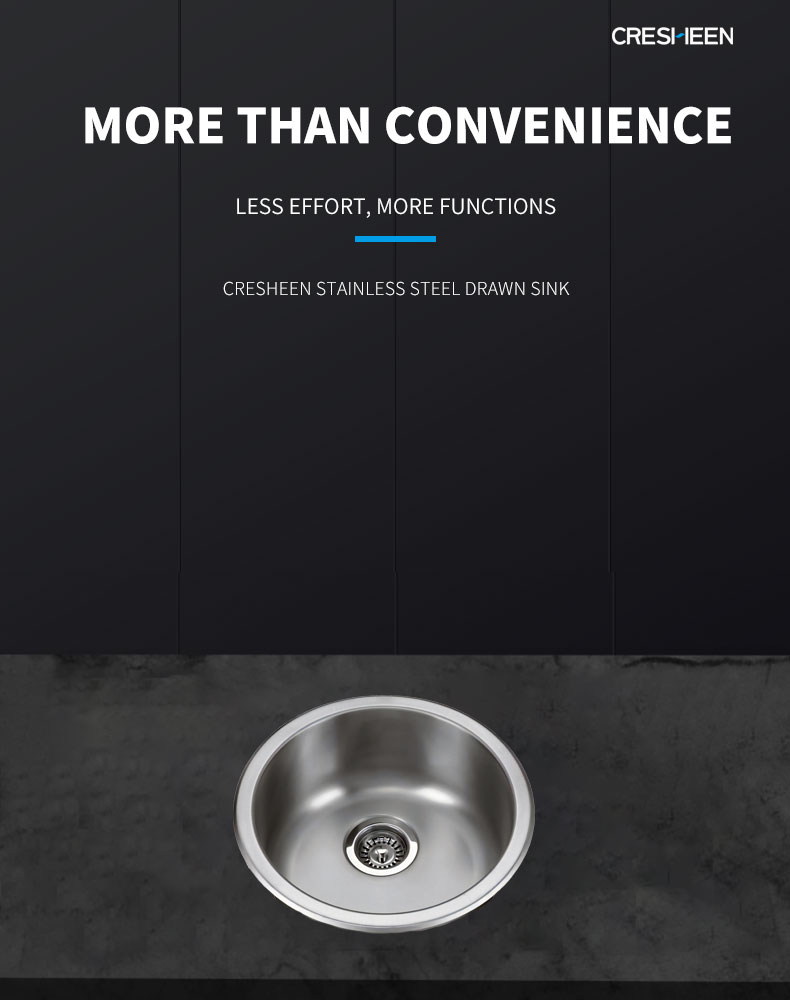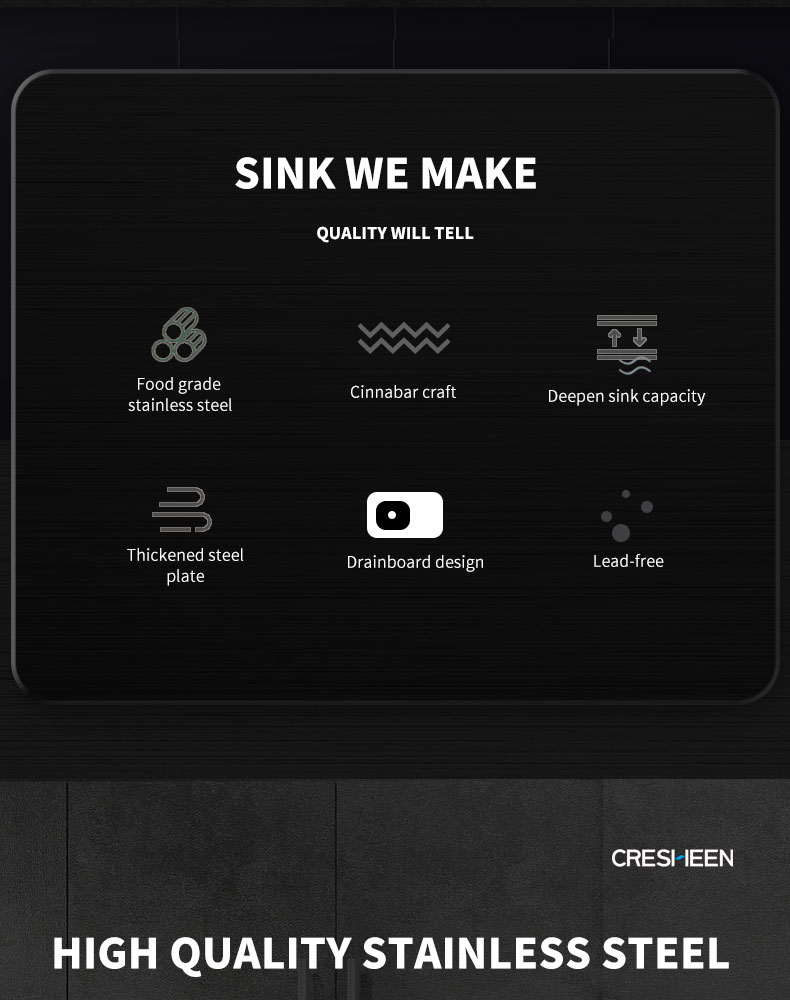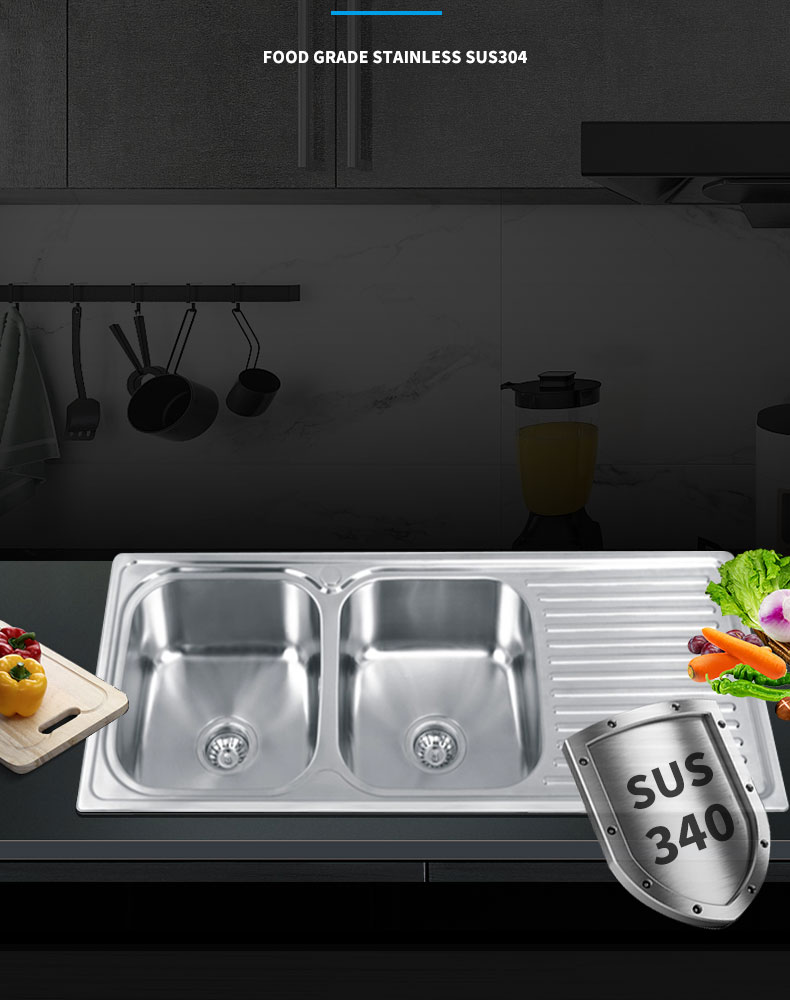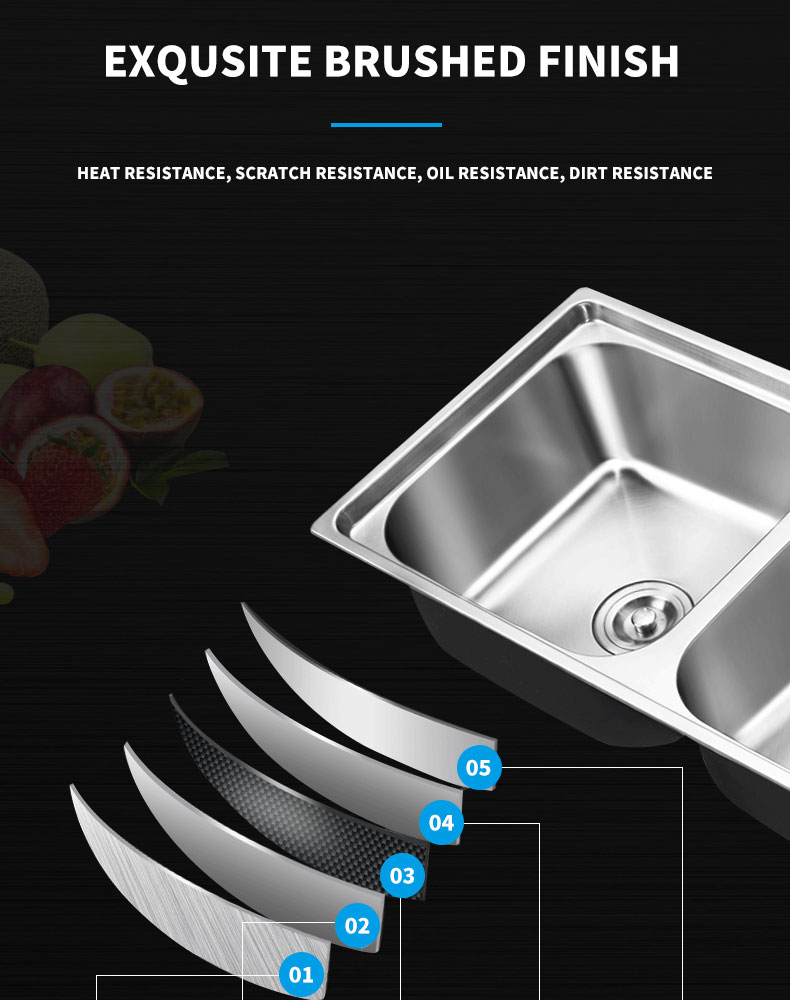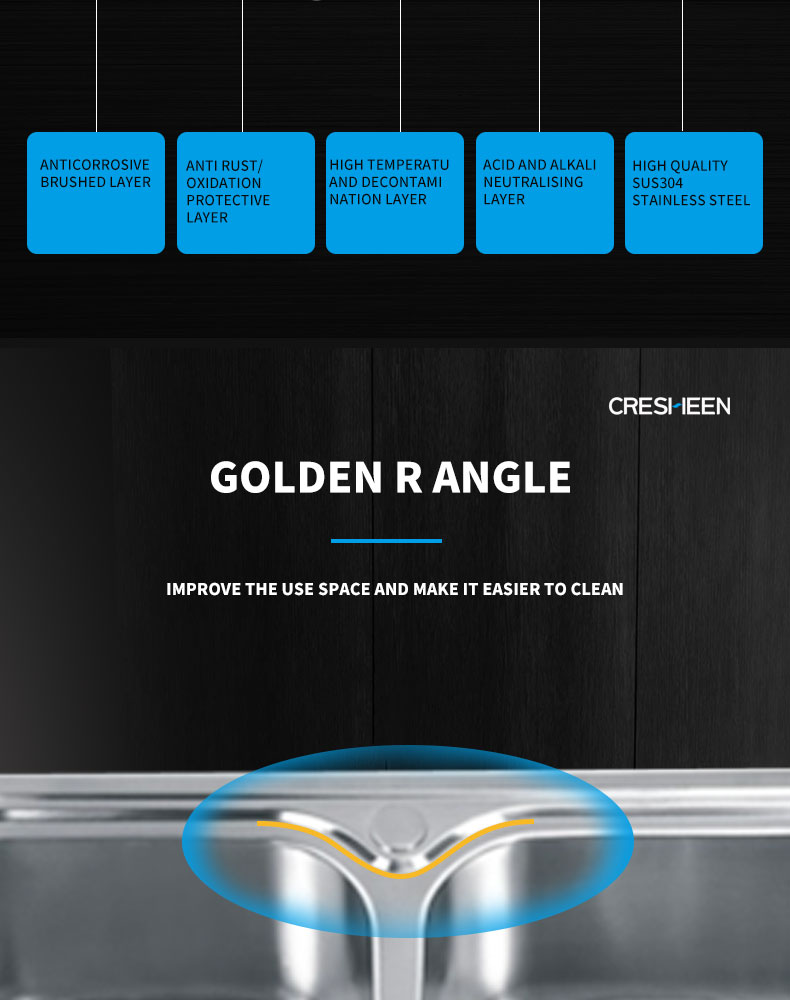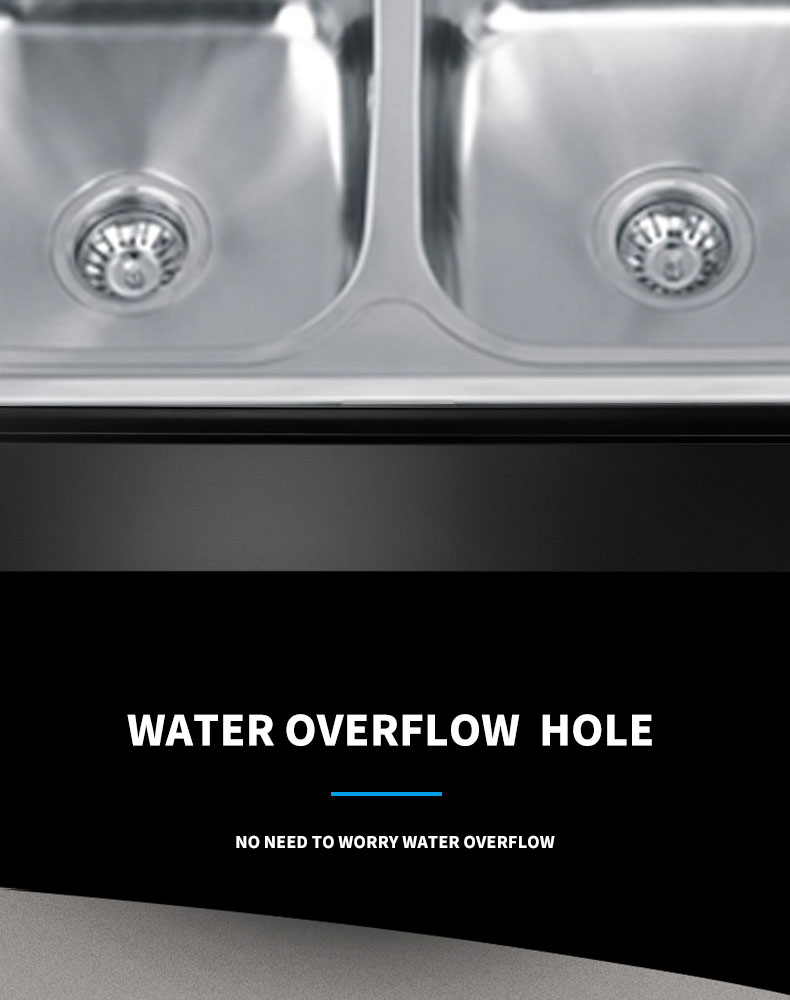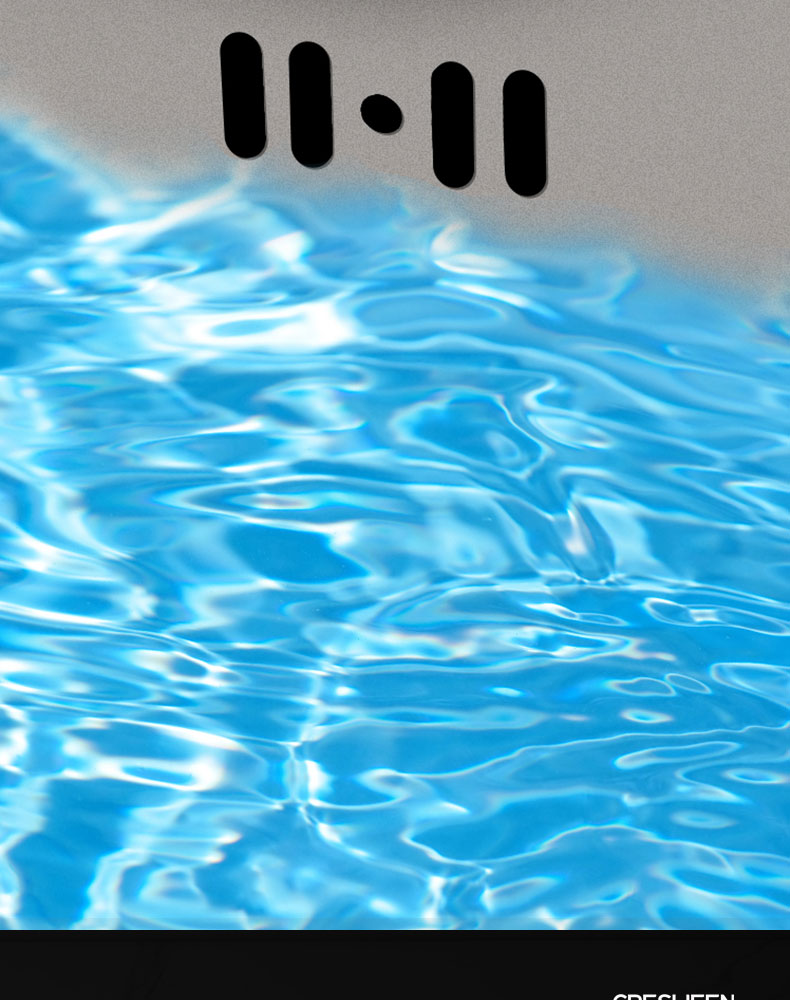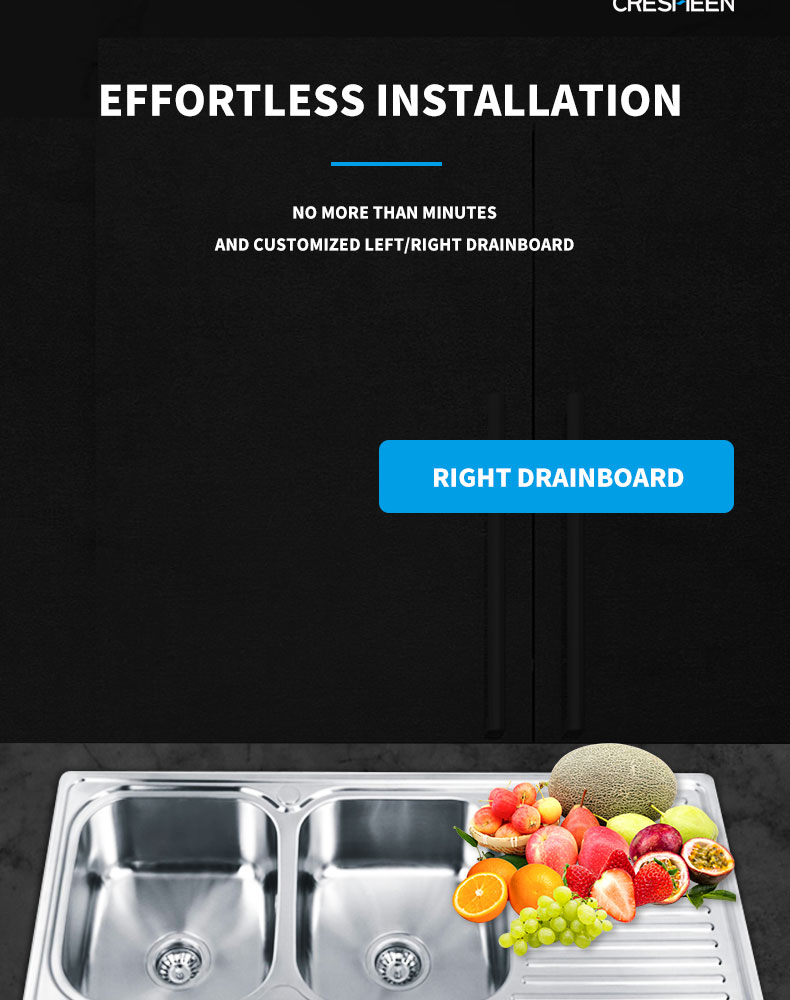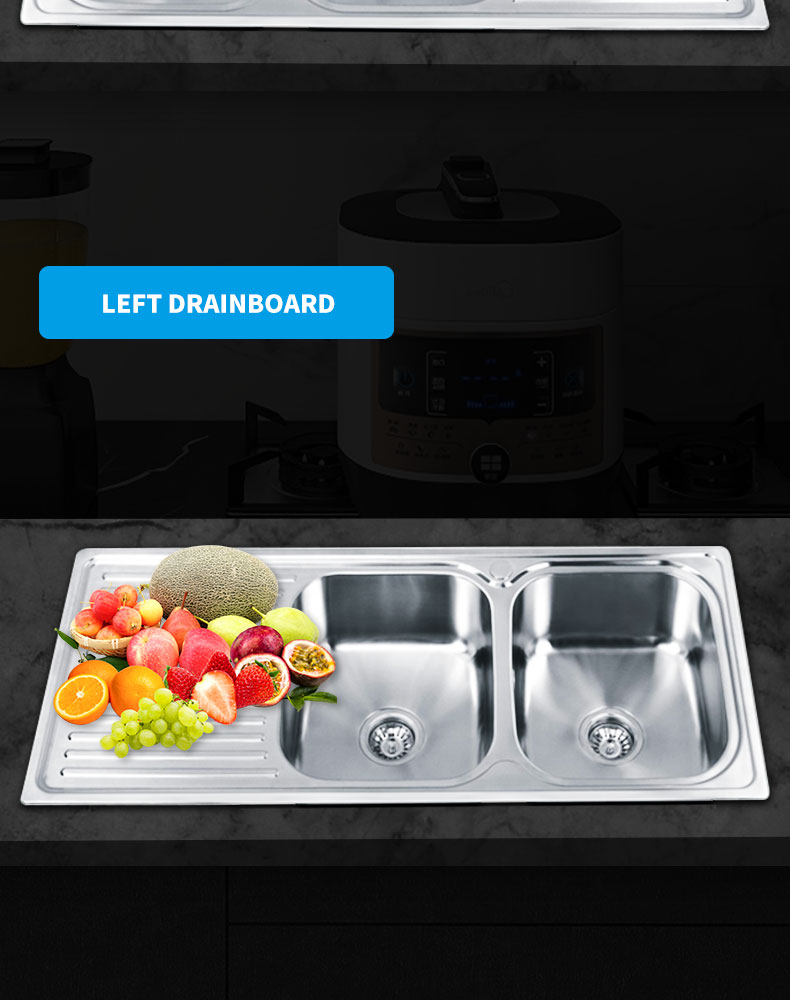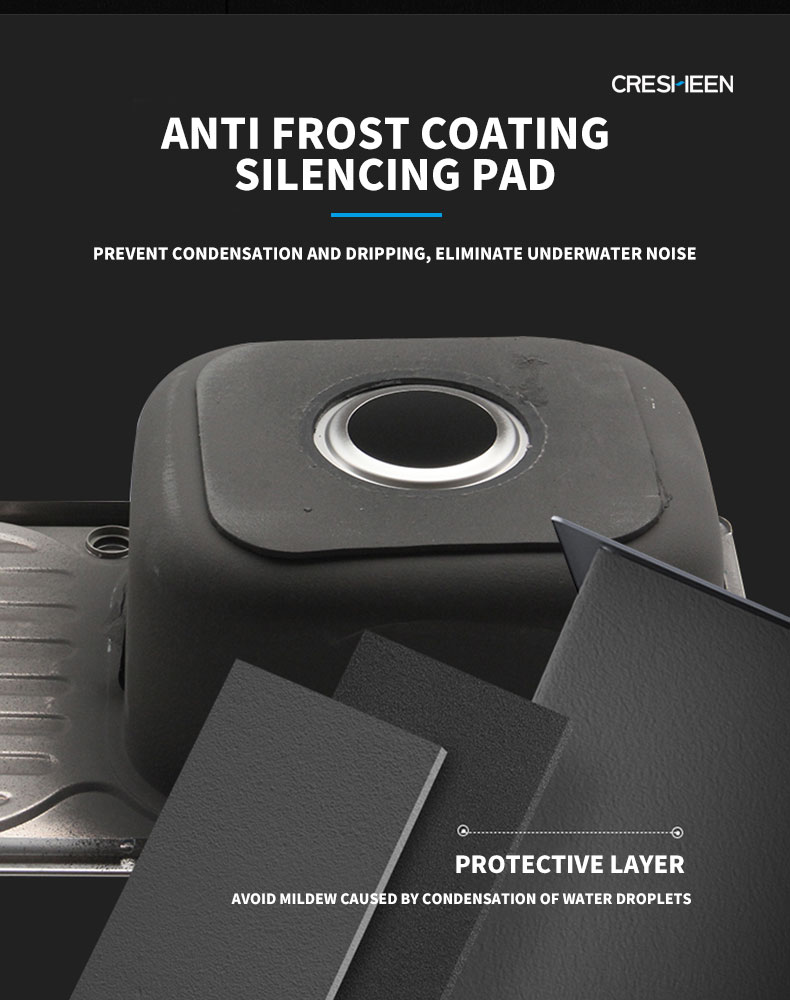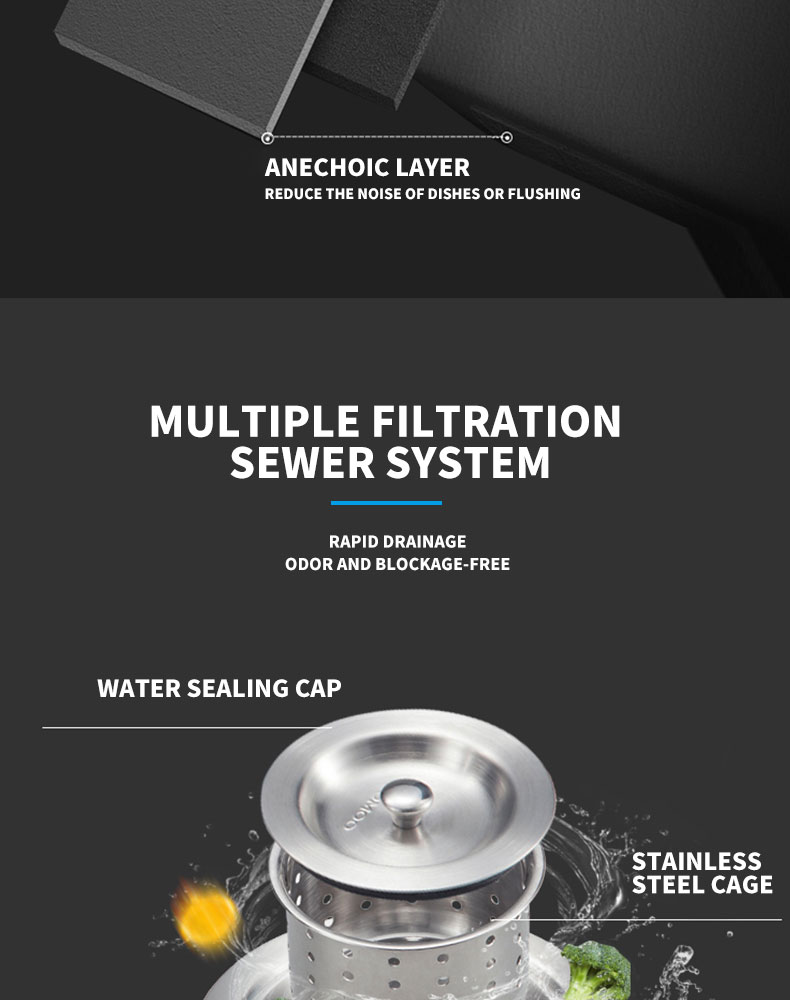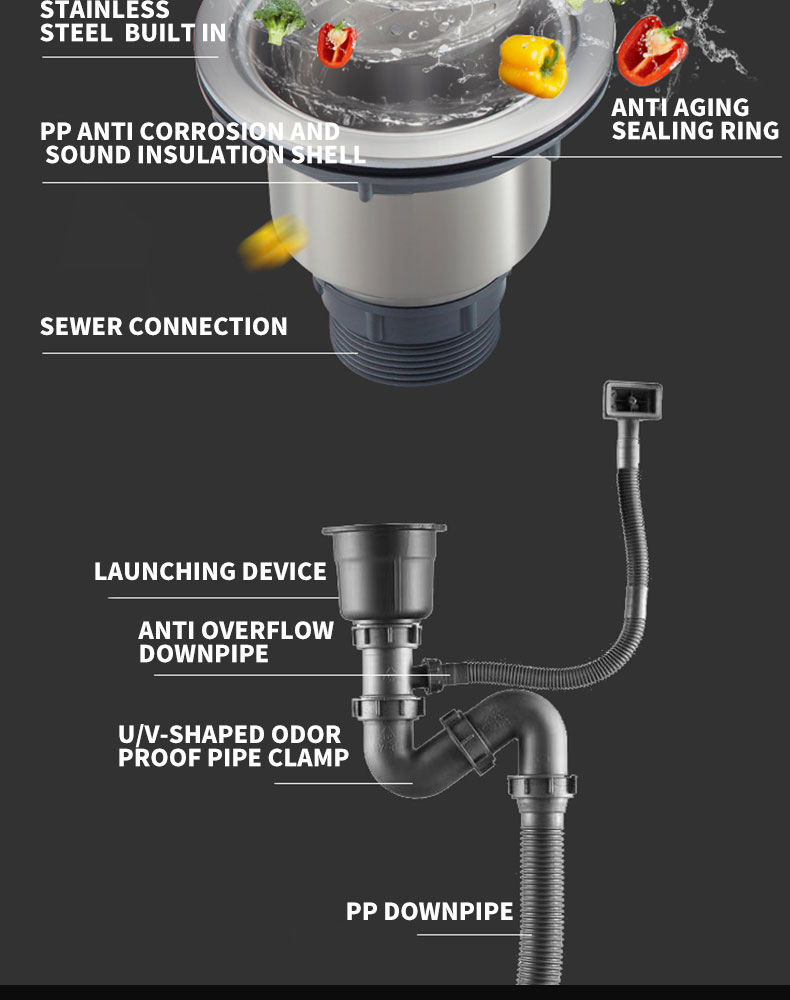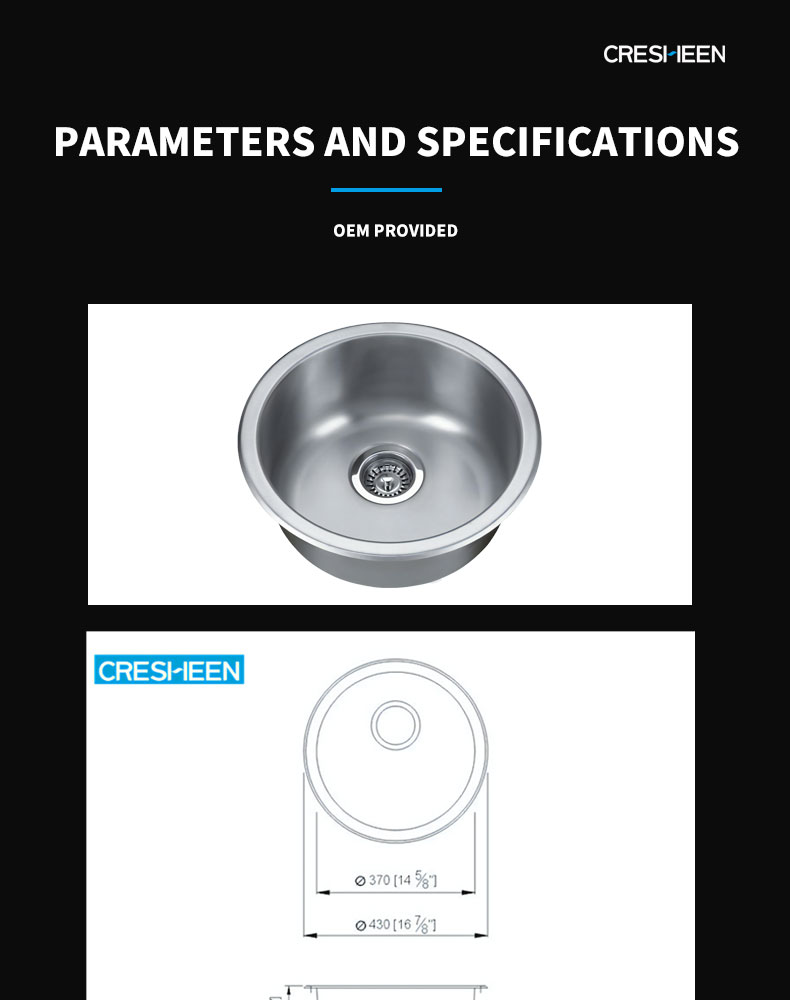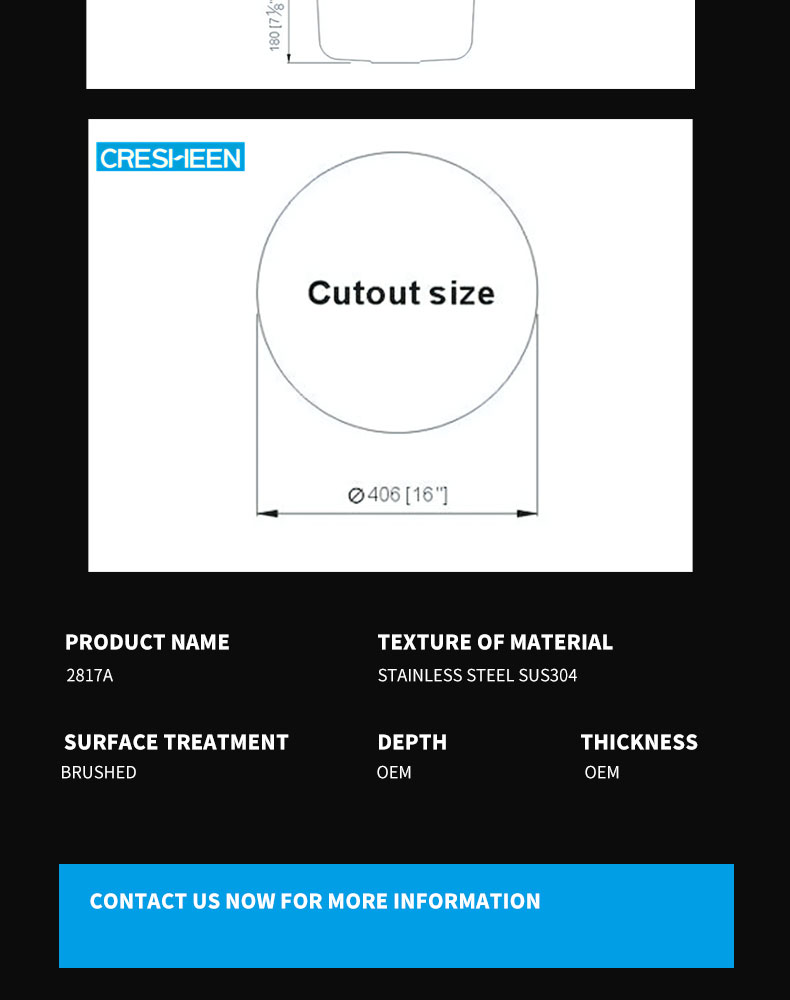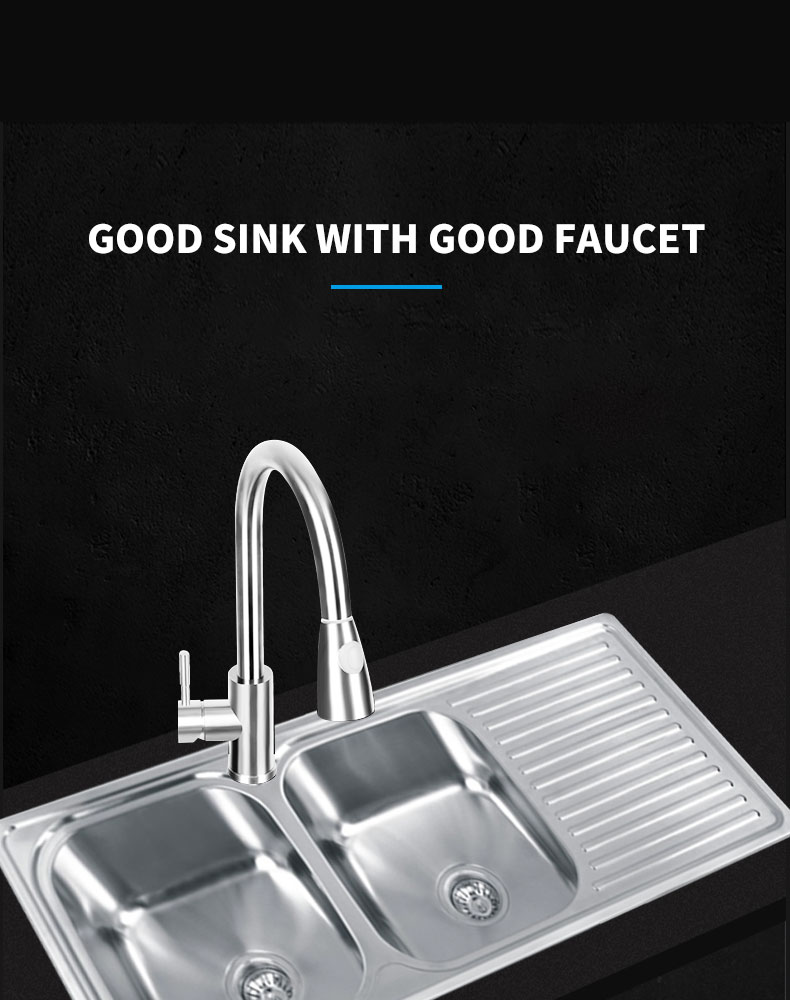 We have specialized equipment for basin sinks in order to provide you with a high-quality, consistent product. The round stainless steel sink provides more usable area and a more attractive appearance. The bowls of the Traditional undermount sinks feature an exquisite design, making them a subtle kitchen sink choice for any kitchen plan. Basin stainless steel sinks are very flexible, with the option of mixing different cabinet sizes to suit your needs. Cresheen stainless steel sinks always have aspired to be the best.

Features:
ideal for preparing fruits and vegetables and for use as a bar sink
a rounded design that makes it easy to keep clean
premium food grade stainless steel that exhibits modern satin touch