Large Top/undermount Inox Double Bowl Kitchen Sink
Information
Product Description
Download
| | |
| --- | --- |
| title | Large Top/undermount Inox Double Bowl Kitchen Sink |
| Product Item No | v11 |
| Product Size | 755*430*195/0.6 |
| Product Material | sus304 stainless steel |
| Product Type | pressed double bowl |
| Product Material Thickness | 0.6 mm |
| Product Surface Finish | brushed |
| Installation (W*D*Radius) and Cut-Out Size | topmount (730*405*r10 mm) or undermount |
| Selectable Accessories | sink care kit |
| | customable anti-condensation coating |
| | customable sound pad that minimise noise of tap water running |
| Packaging | individual packaging |
| | few sinks/carton |
| | cardboard packaging |
| | custom |
Drop in double sink is constructed from 304 stainless steel for maximum durability, and the extra-deep basins can easily accommodate large dishes.
Each sink is treated with an additional protective coating to reduce condensation and further dampen sound.
The corrosion-resistant surface is further protected from rust and oxidation by a meticulous finishing process.
Just a little double bowl sink decoration item might be smart to produce ideas in the hands of worldwide design gurus. Unique form, with entrance to aesthetic pleasure and best in class. Customers will not be able to overlook it regardless of its location. Cresheen inox sinks have always aimed to be ideal. Cresheen's final pursuit of perfection can be seen in every cutting, folding, and polishing. We usually install it as a topmount sink, but it may also be installed as an undermount or flushmount sink.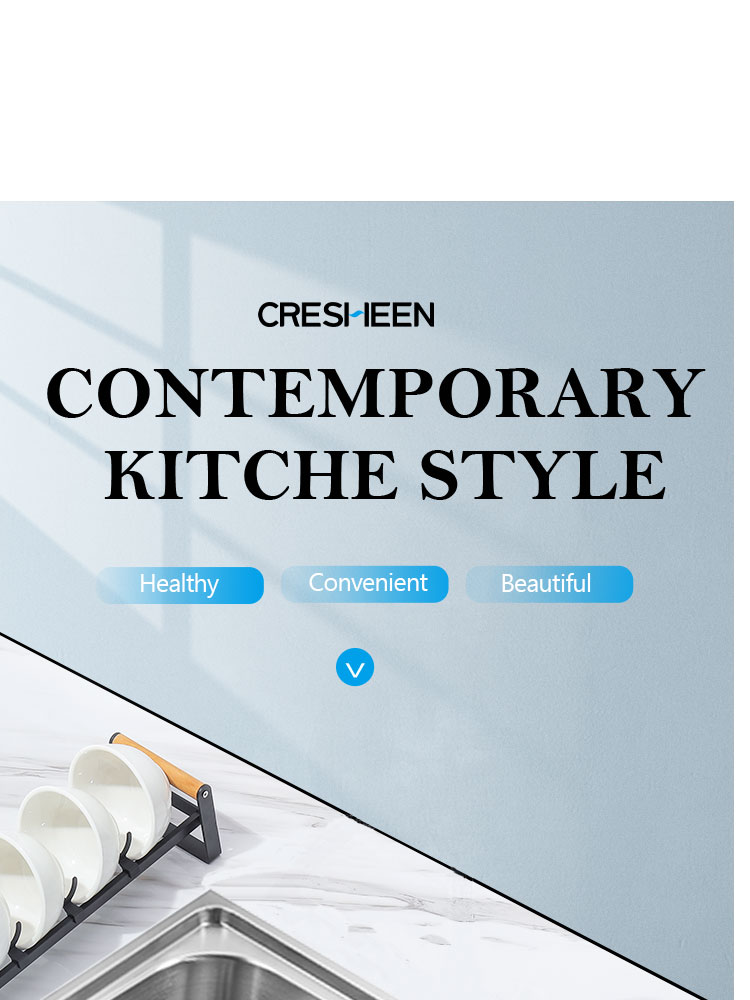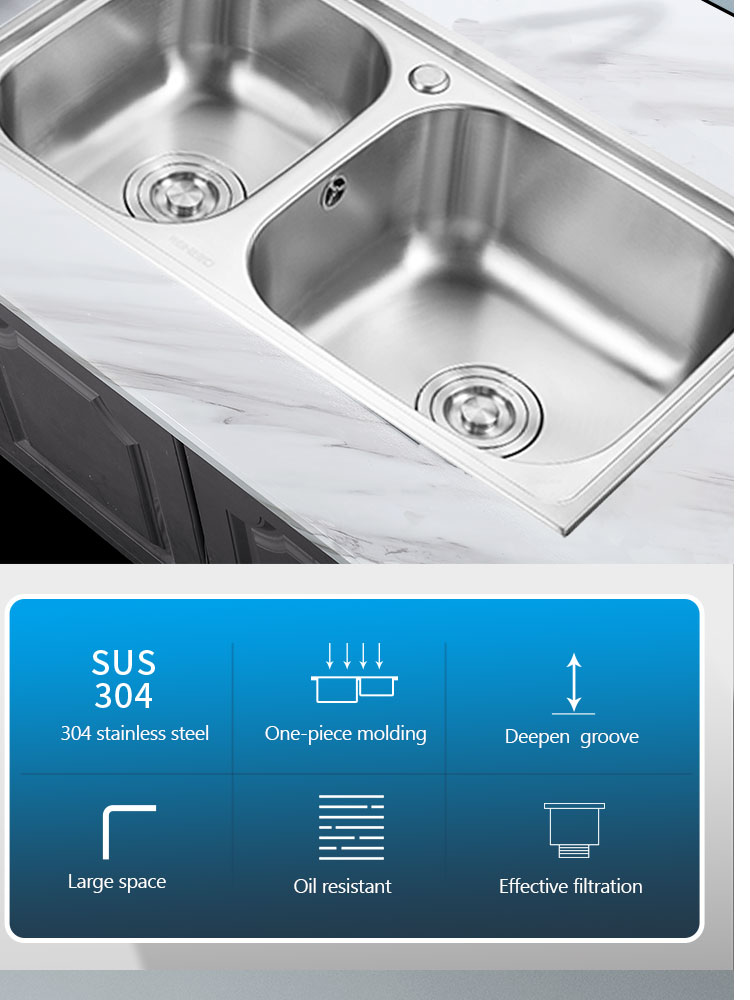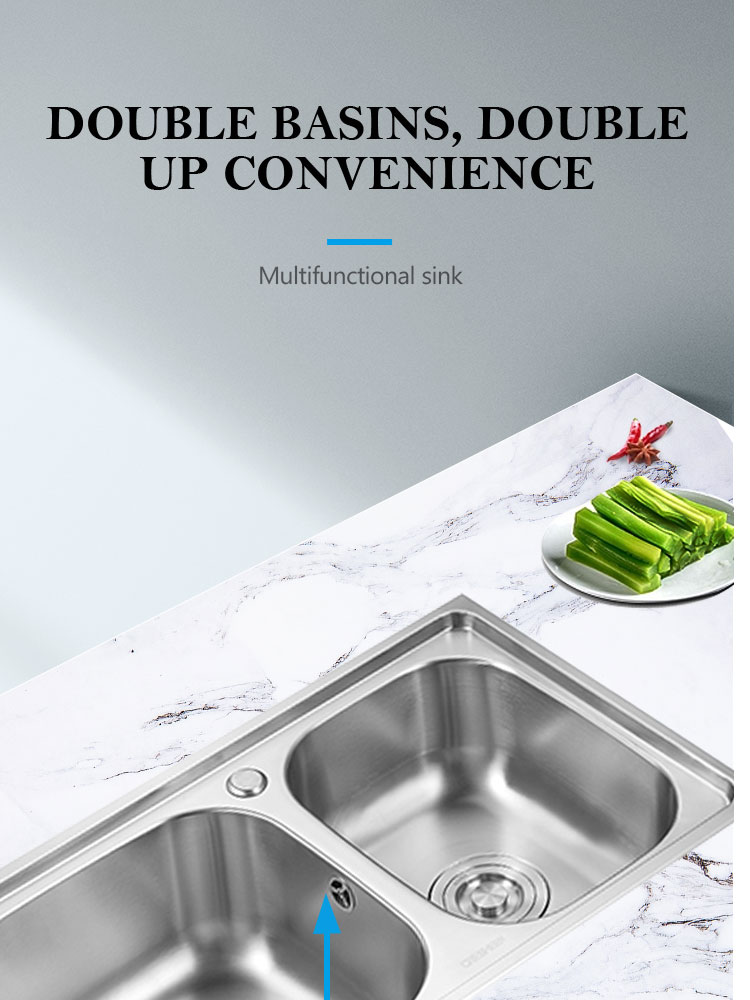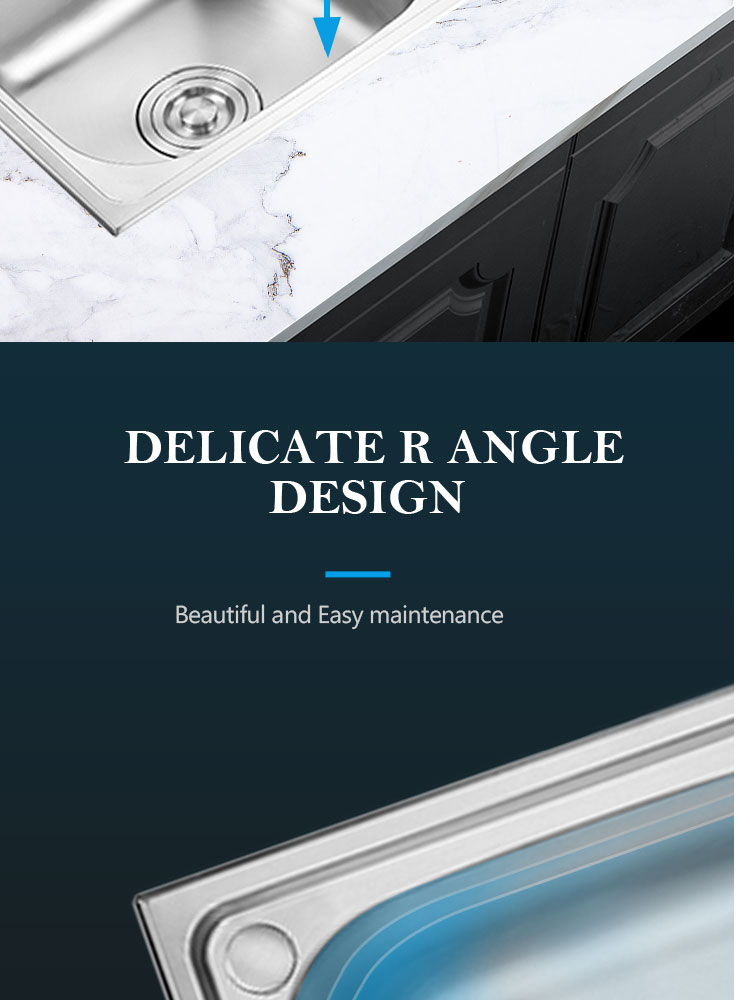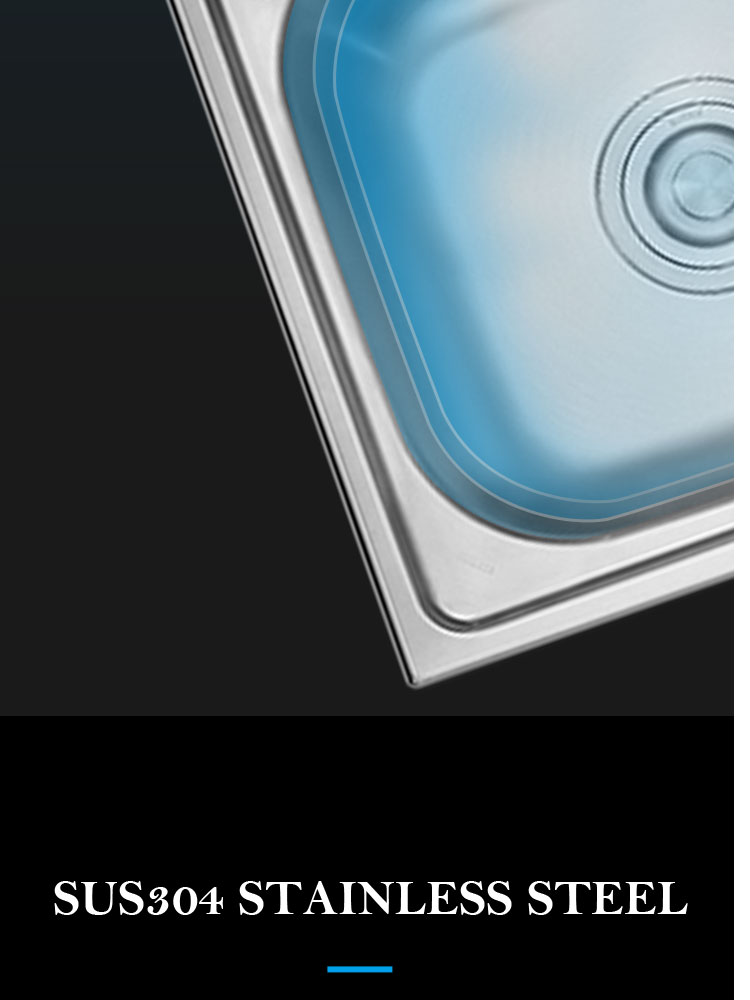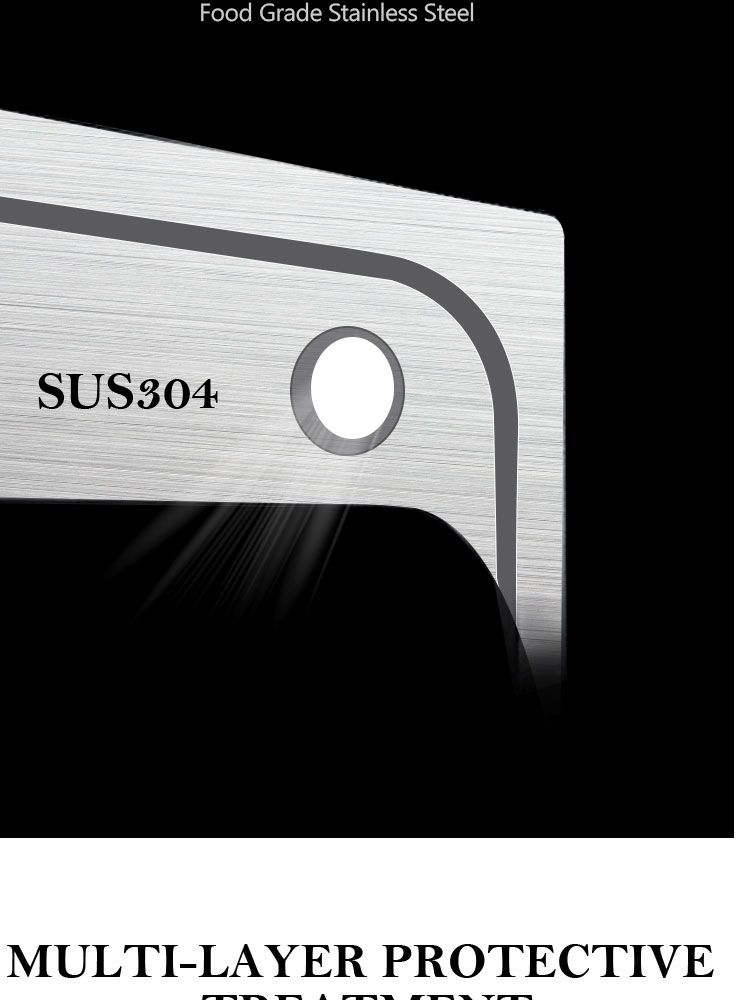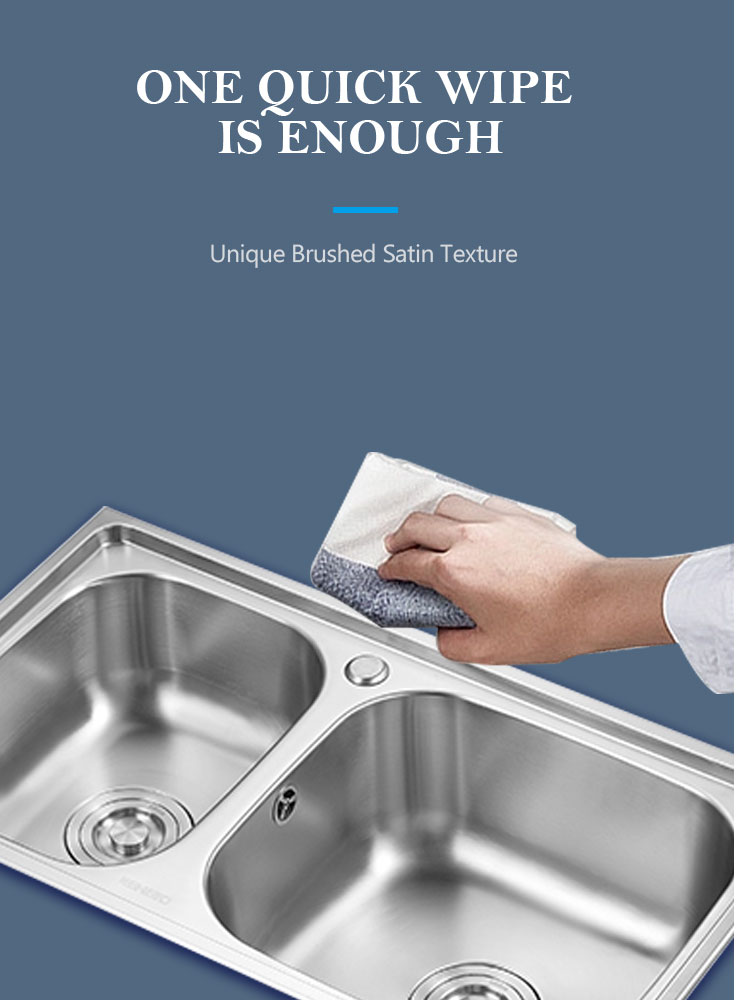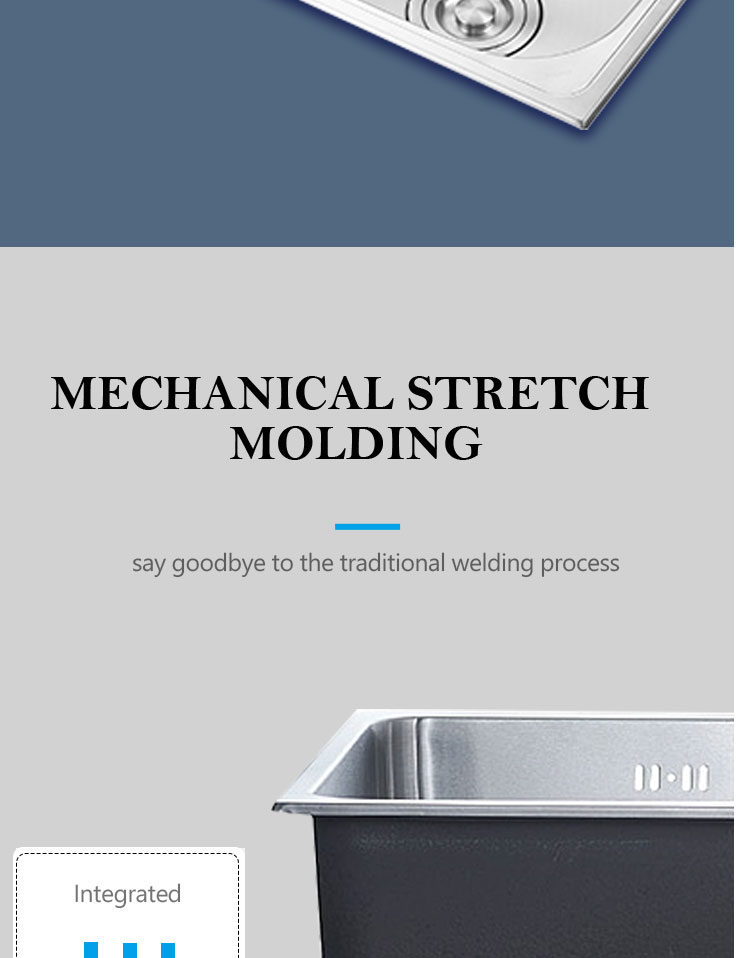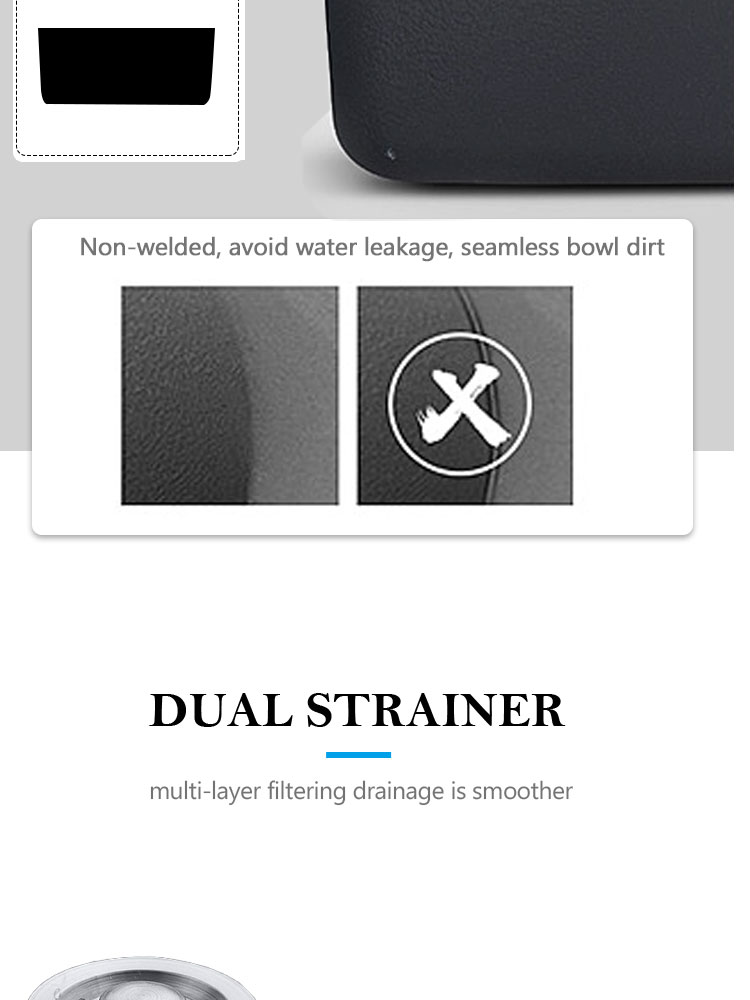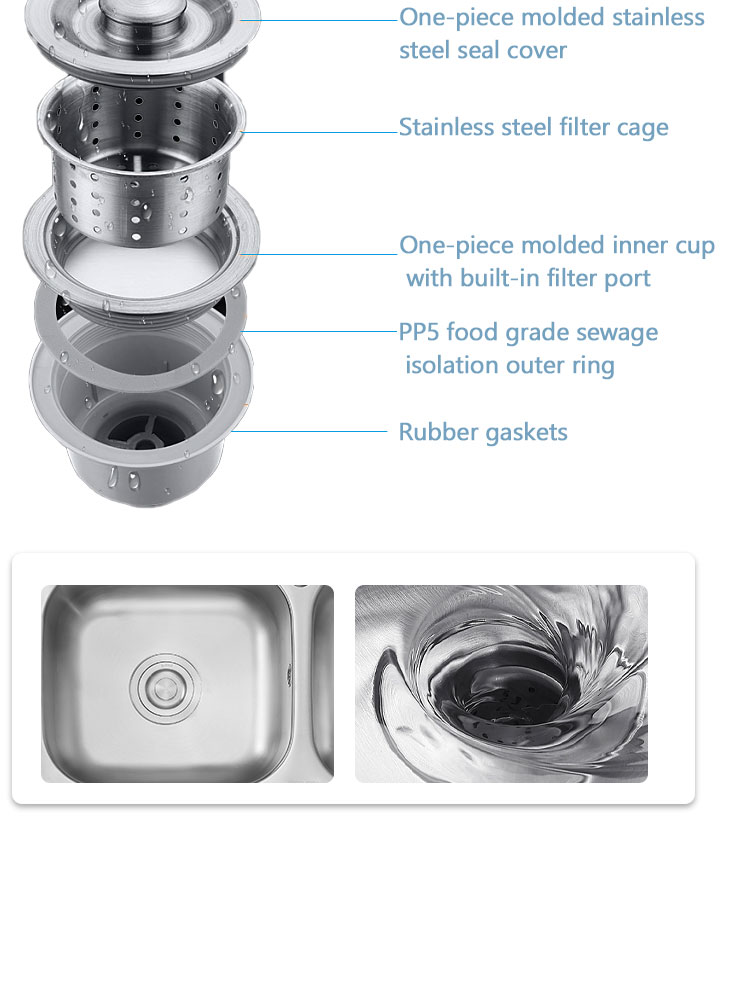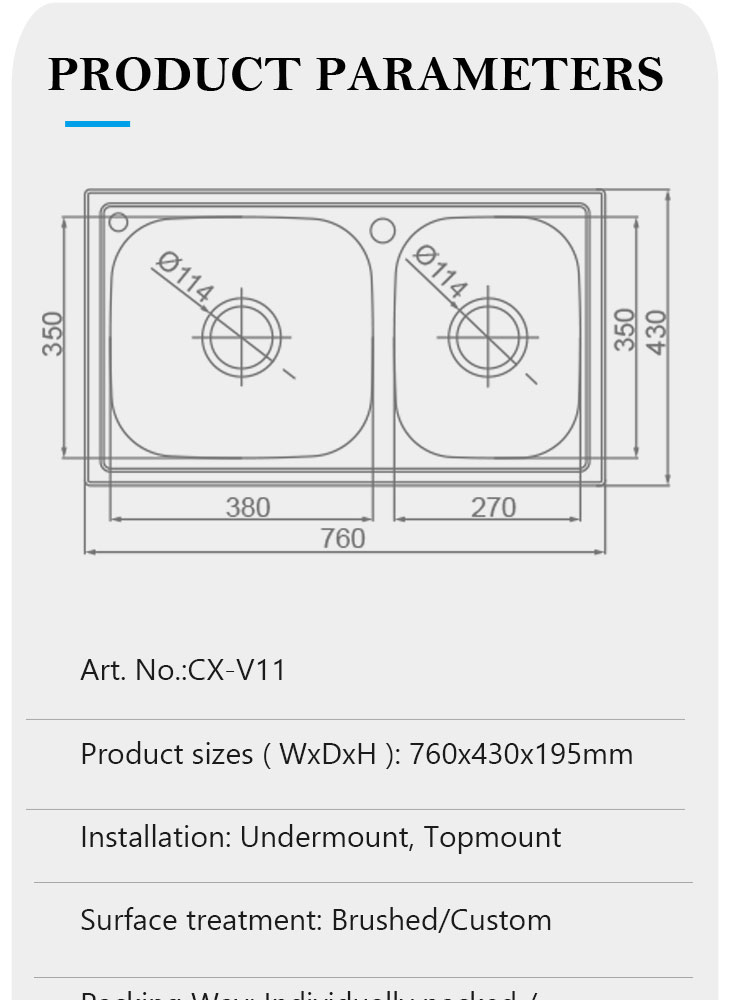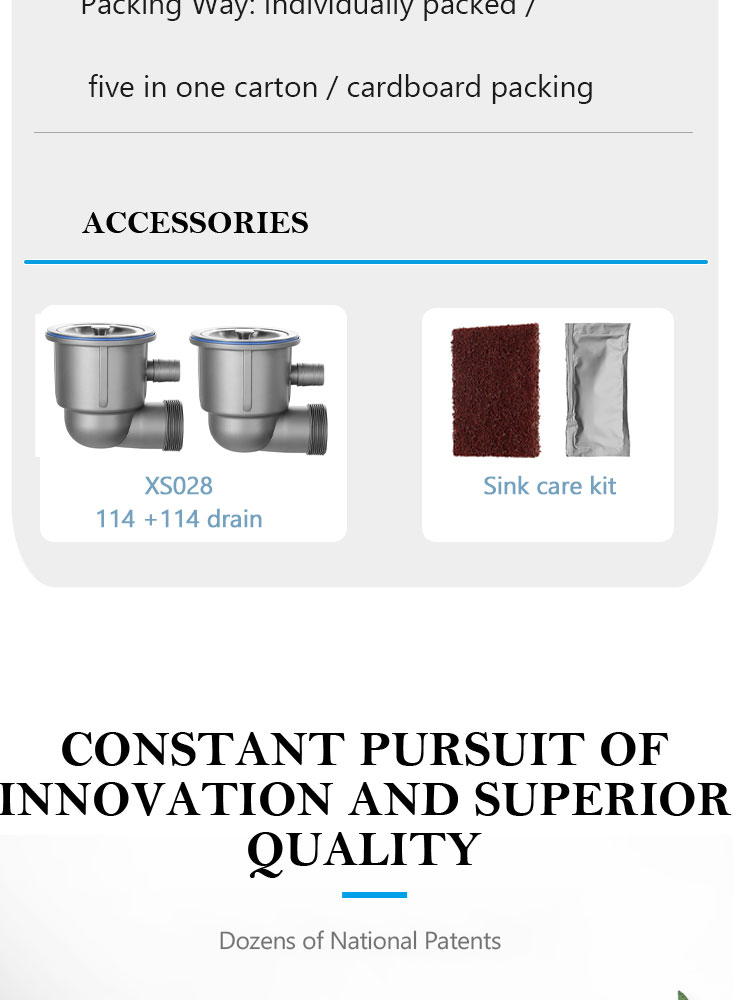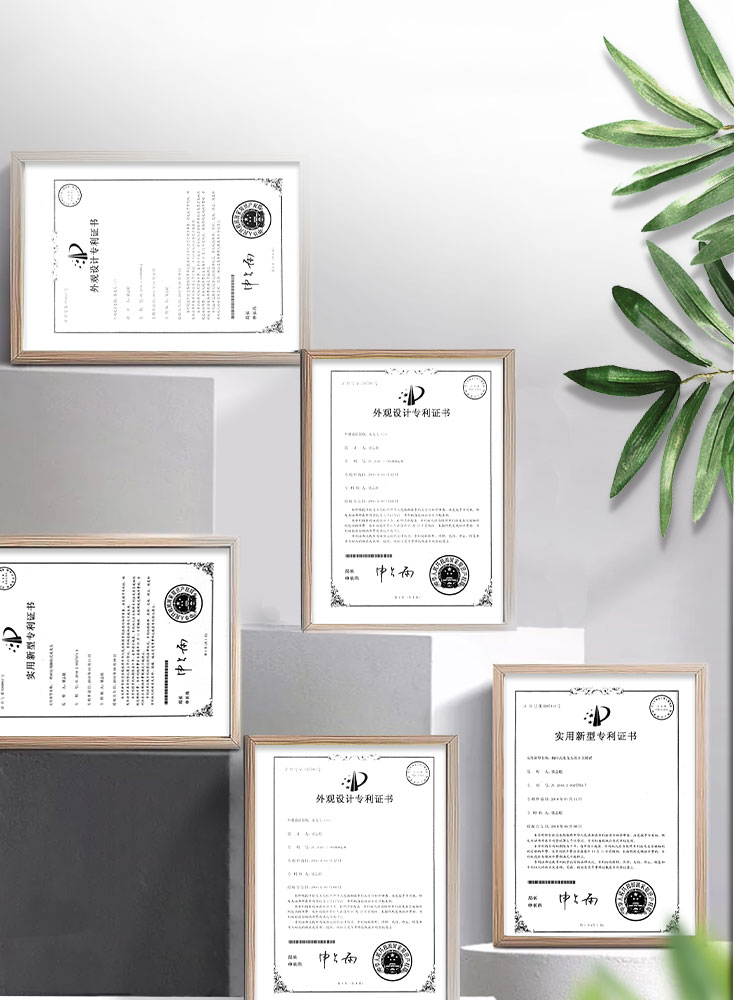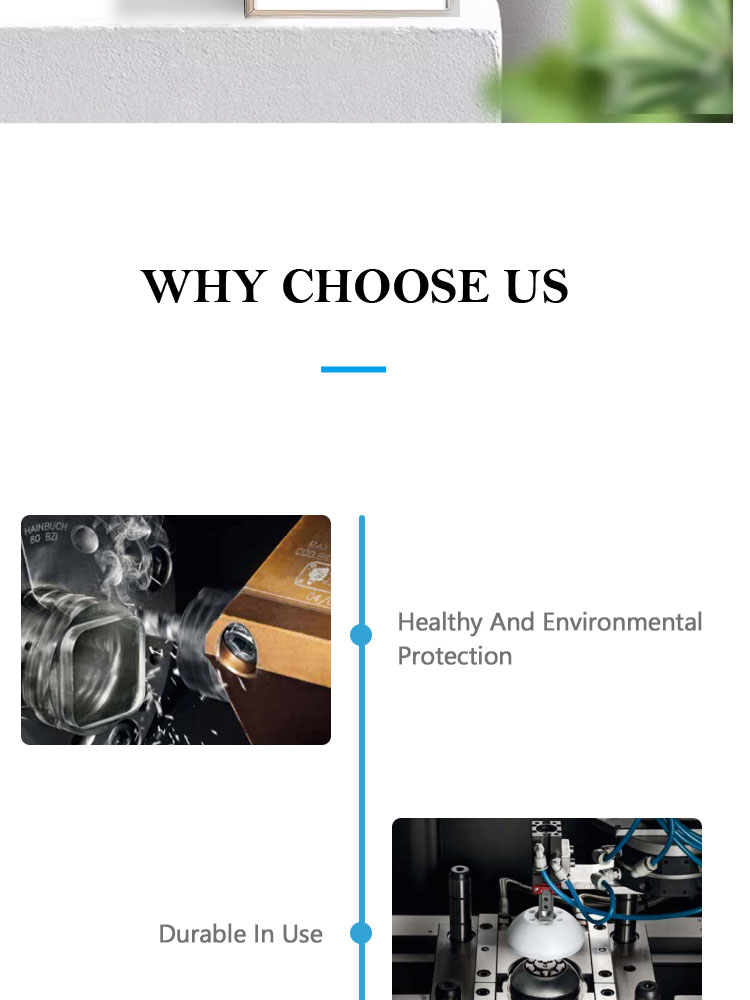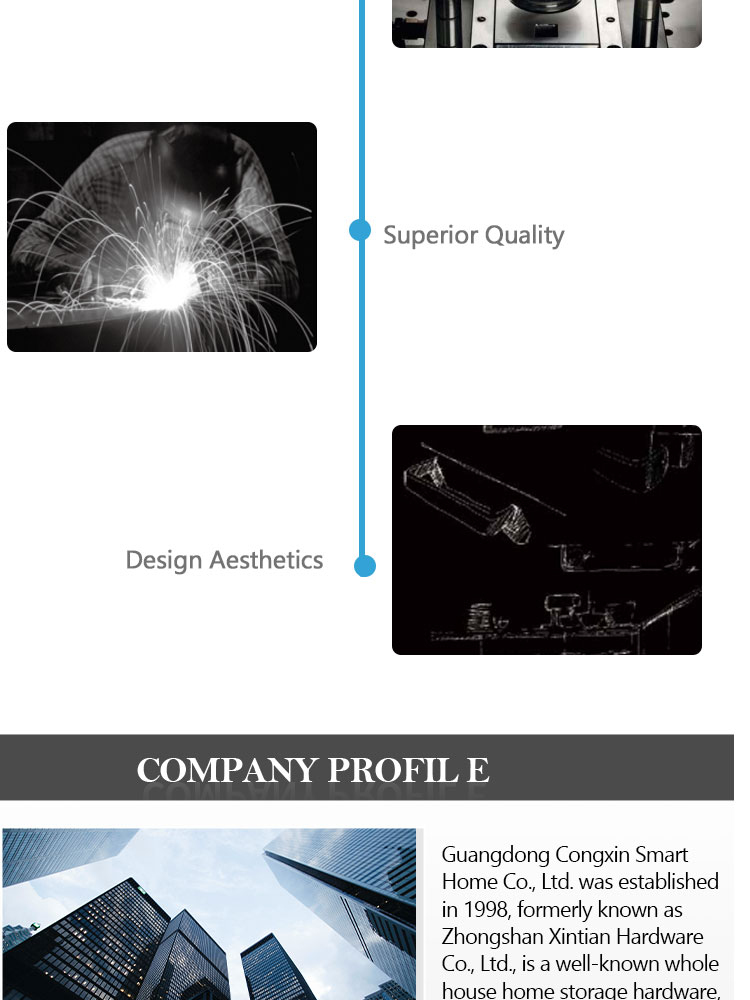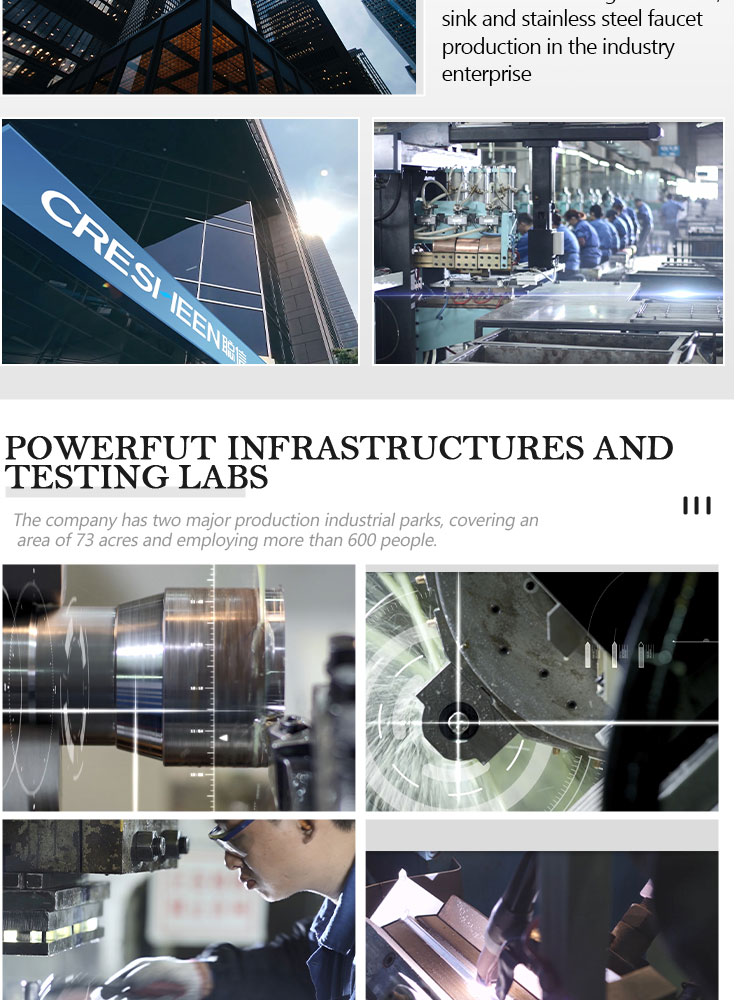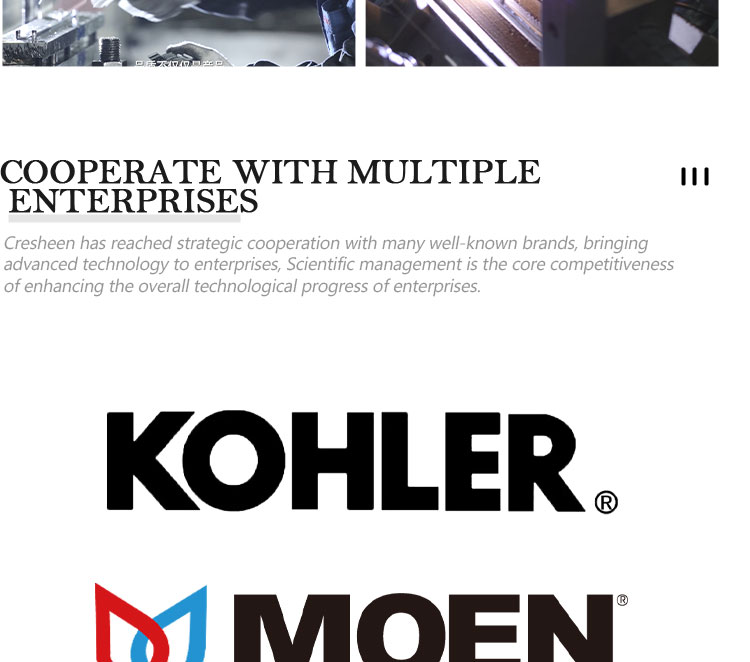 Just a little double bowl sink decoration item might be smart to produce ideas in the hands of worldwide design gurus. Unique form, with entrance to aesthetic pleasure and best in class. Customers  will not be able to overlook it regardless of its location. Cresheen inox sinks have always aimed to be ideal. Cresheen's final pursuit of perfection can be seen in every cutting, folding, and polishing. We usually install it as a topmount sink, but it may also be installed as an undermount or flushmount sink.

Features:
sink with a double bowl and no welding point ensures extended endurance.
double bowls that make the most of the available space in the kitchen sink section
easily clean