Large Top/under Mount Stainless Steel Single Bowl Sink
Information
Product Description
Download
| | |
| --- | --- |
| title | Large Top/under Mount Stainless Steel Single Bowl Sink |
| Product Item No | v08 |
| Product Size | pressed single bowl |
| Product Material | sus304 stainless steel |
| Product Type | pressed single bowl |
| Product Material Thickness | 0.9 mm |
| Product Surface Finish | brushed or nano-coating (custom) |
| Installation (W*D*Radius) and Cut-Out Size | topmount (767*462*r10 mm) or undermount (759*451*r25 mm) |
| Selectable Accessories | xs030 diameter 140 mm strainer |
| | sink care kit |
| | a009 draining basket |
| | a008 draining basket |
| | customable anti-condensation coating |
| | customable sound pad that minimise noise of tap water running |
| Packaging | individual packaging |
| | few sinks/carton |
| | cardboard packaging |
| | custom |
Our Perly Series combines the concept of simplicity and high-quality construction, along with a wide range of design options. Food grade SUS304 stainless steel provides a robust foundation for a variety of design possibilities and the need for health and safety. Along with superior sound deadening and a consistent, wear-resistant brushed surface, Perly Series sinks can certainly satisfy users' demand for kitchen sink utility and beauty.
With more than 24 years of industrial experience and sophisticated R&D background, Cresheen has been adhering to systematic and scientific manufacturing to ensure our strong productivity, so that we can deliver good and high-quality products to you.
Cresheen is a professional kitchen sink manufacturer, we specialize in making stainless steel sinks of various specifications, providing perfect accessories for your toilet and bathroom.
The modern design with rounded corners inside this profiled stainless steel undermount sink makes modern style possible in any kitchen. The sides of the sink are raised slightly to prevent water from running on the countertops.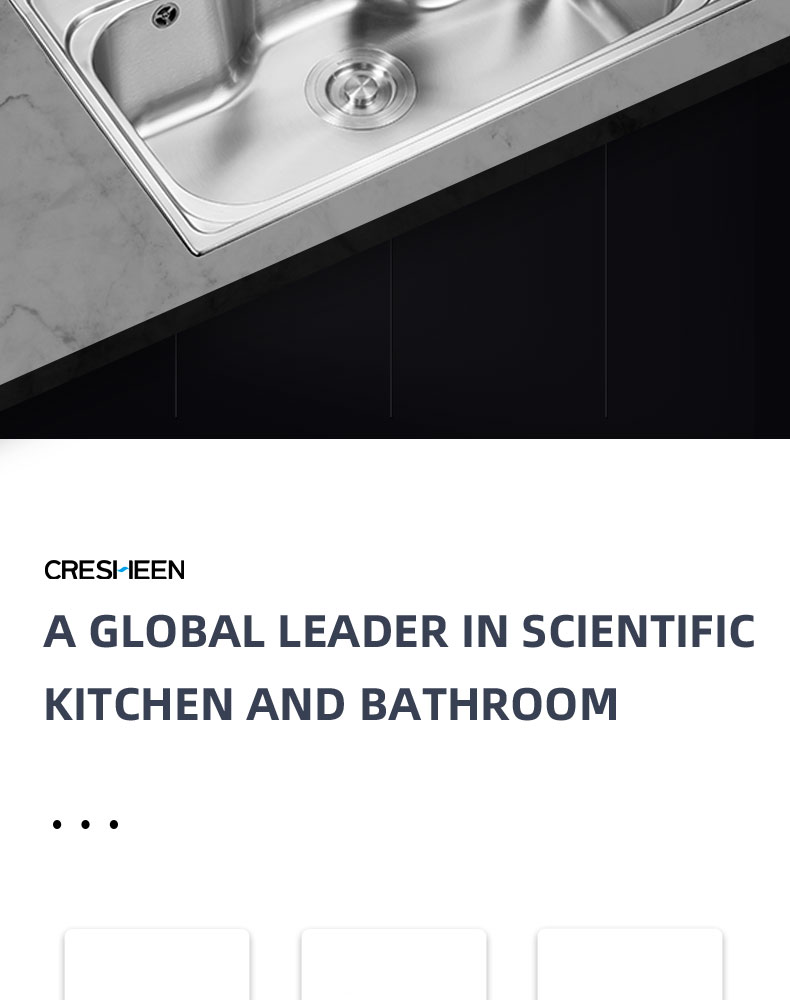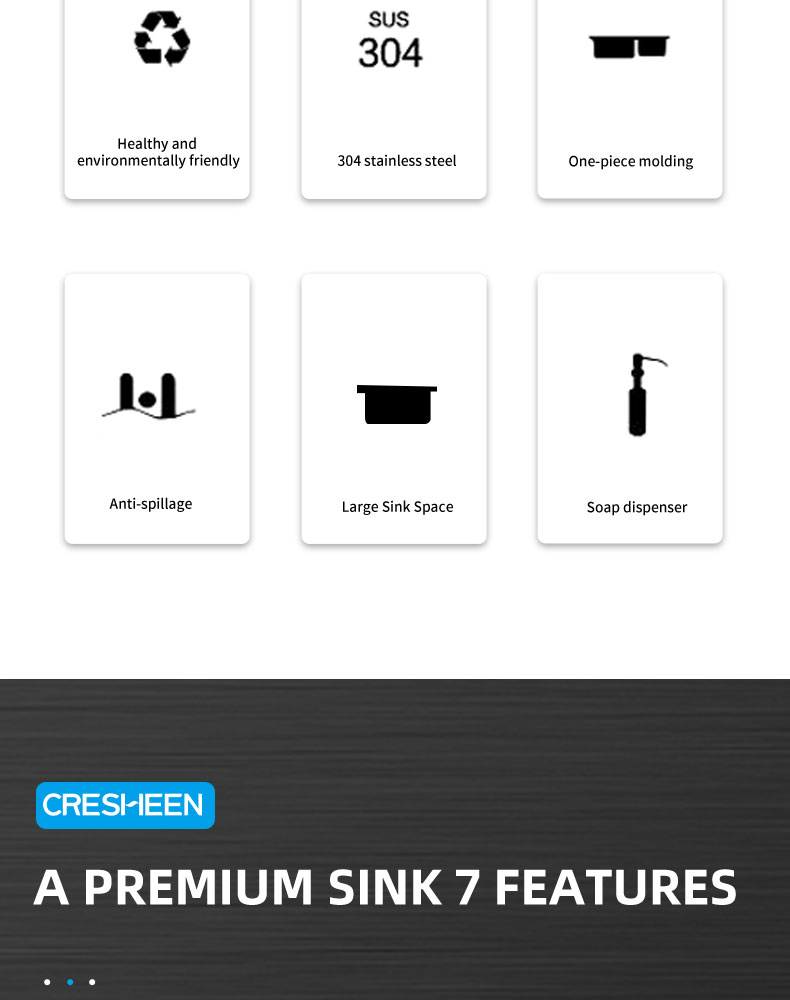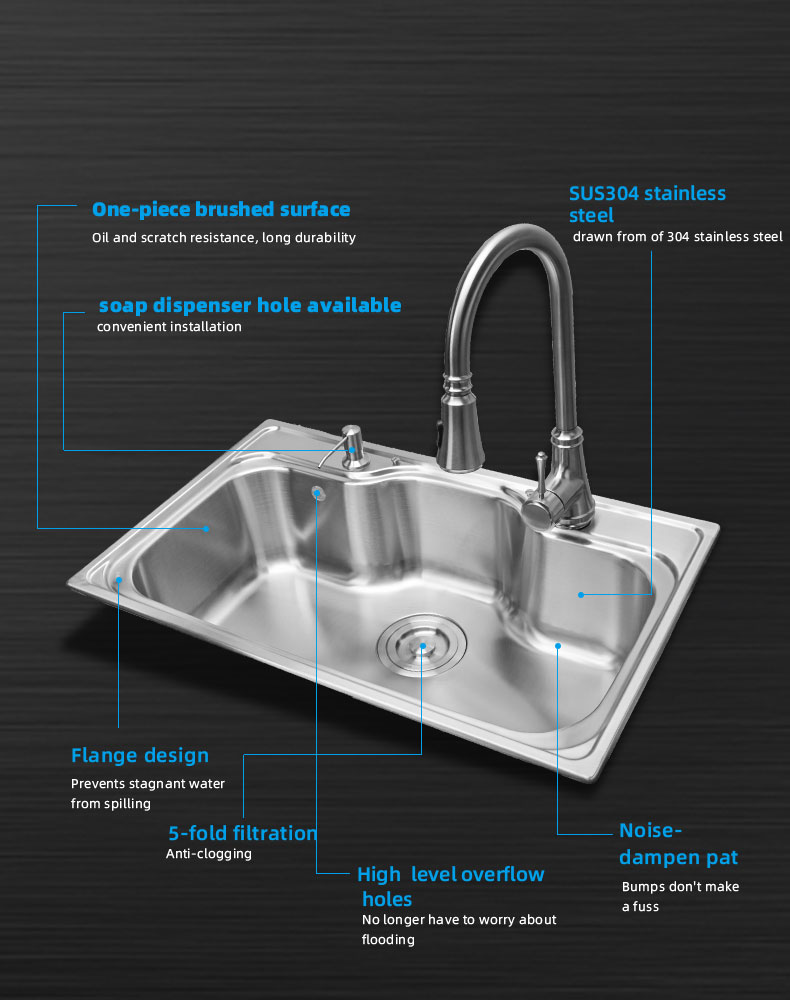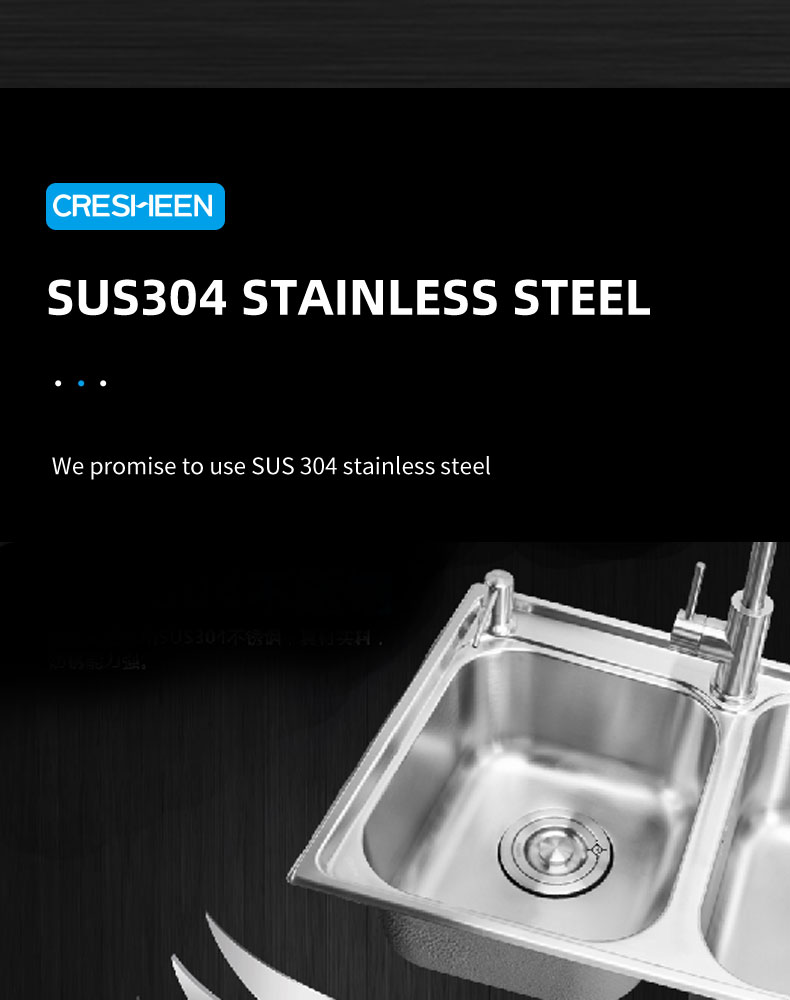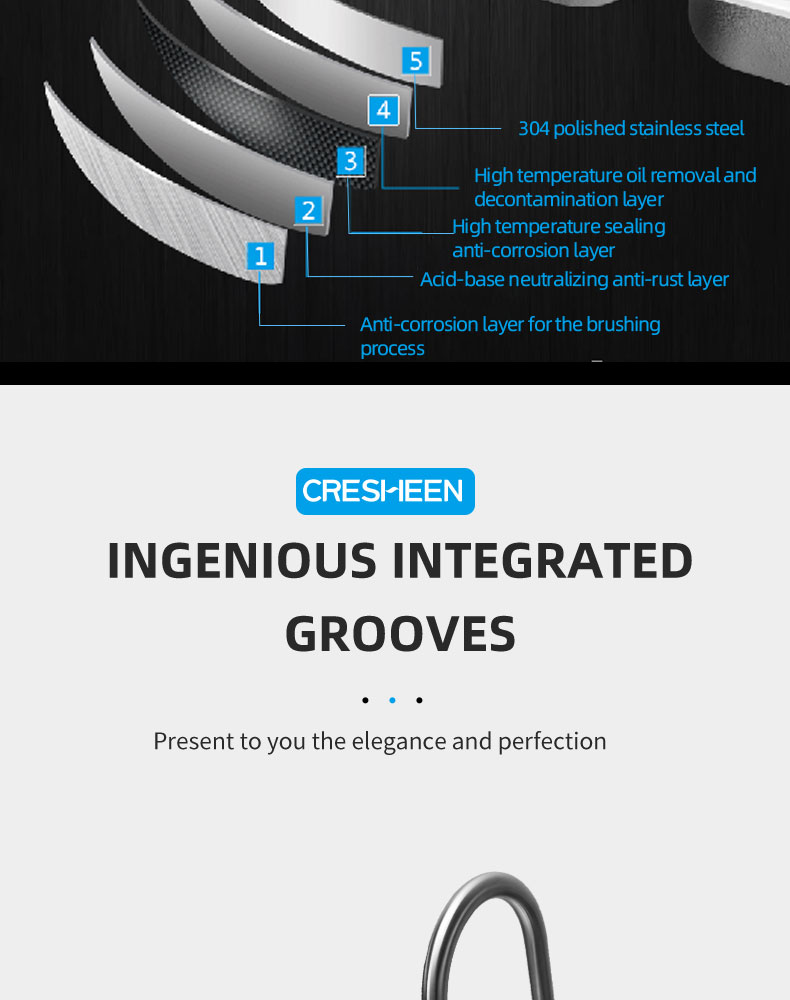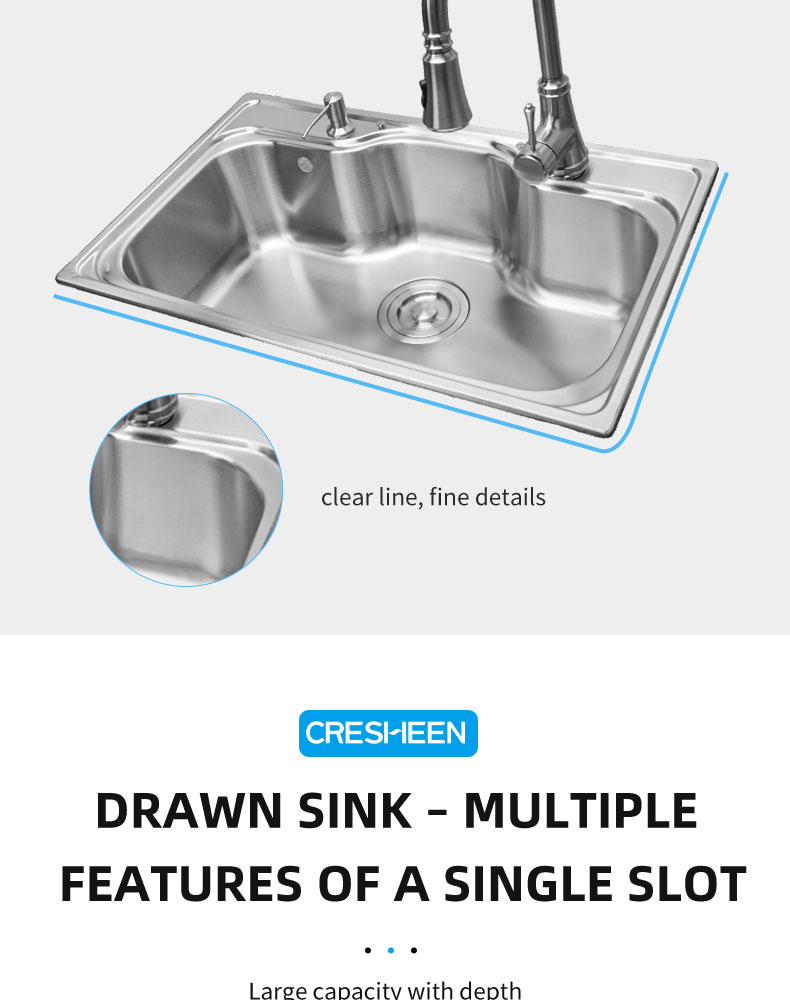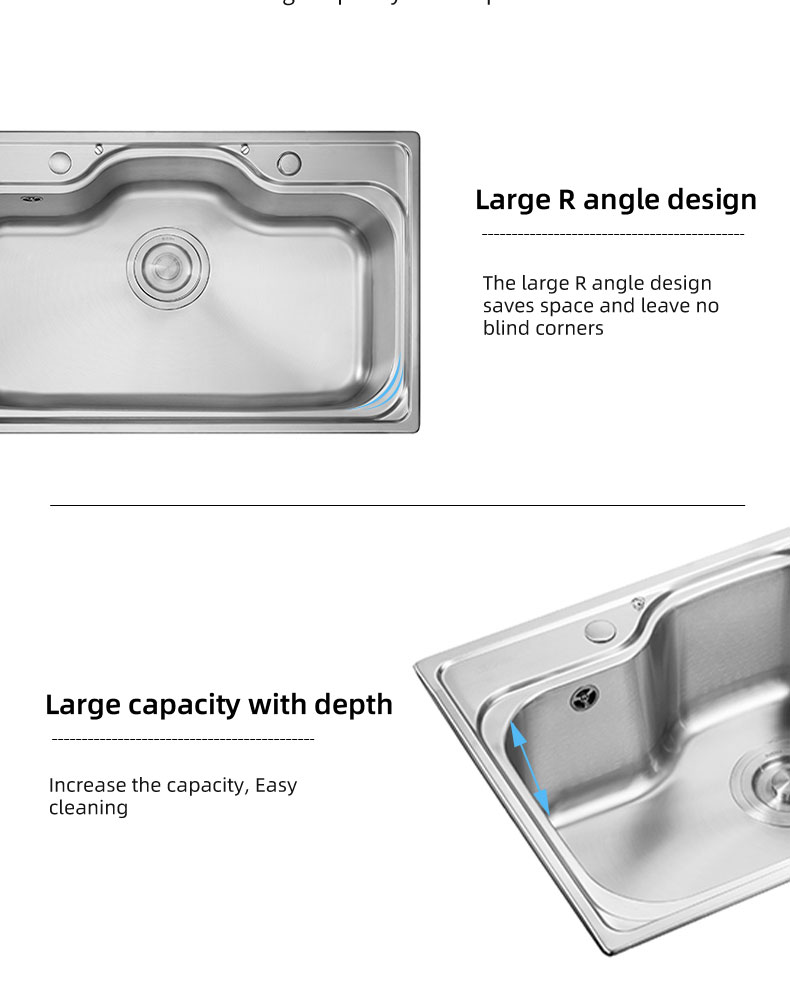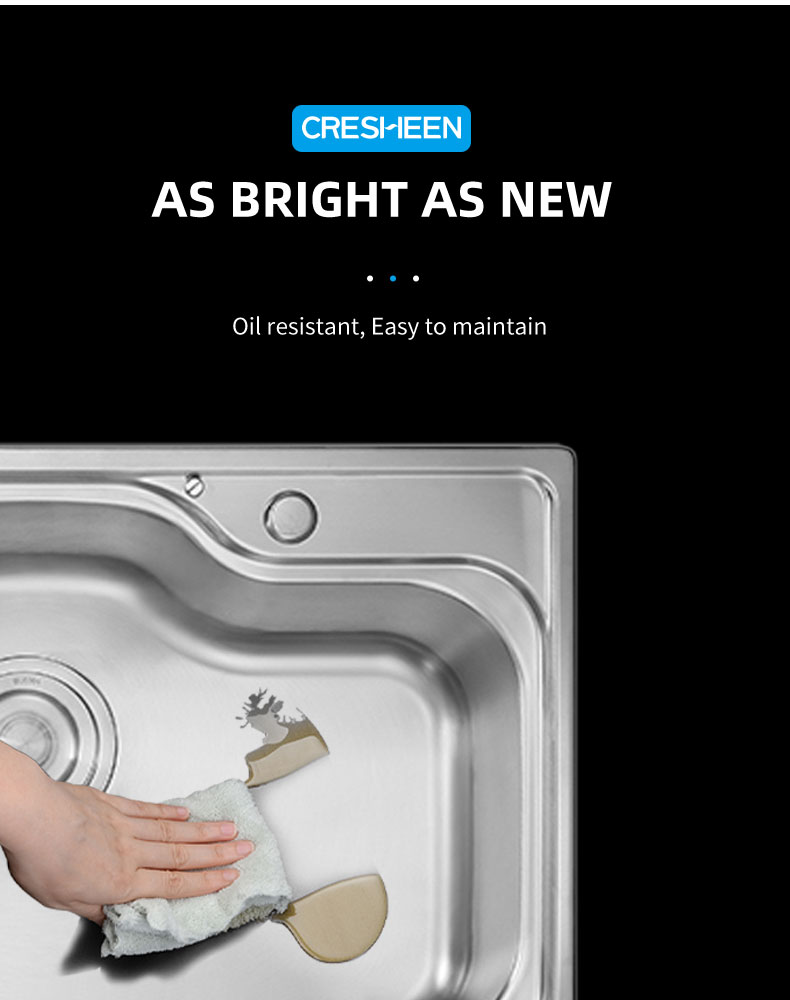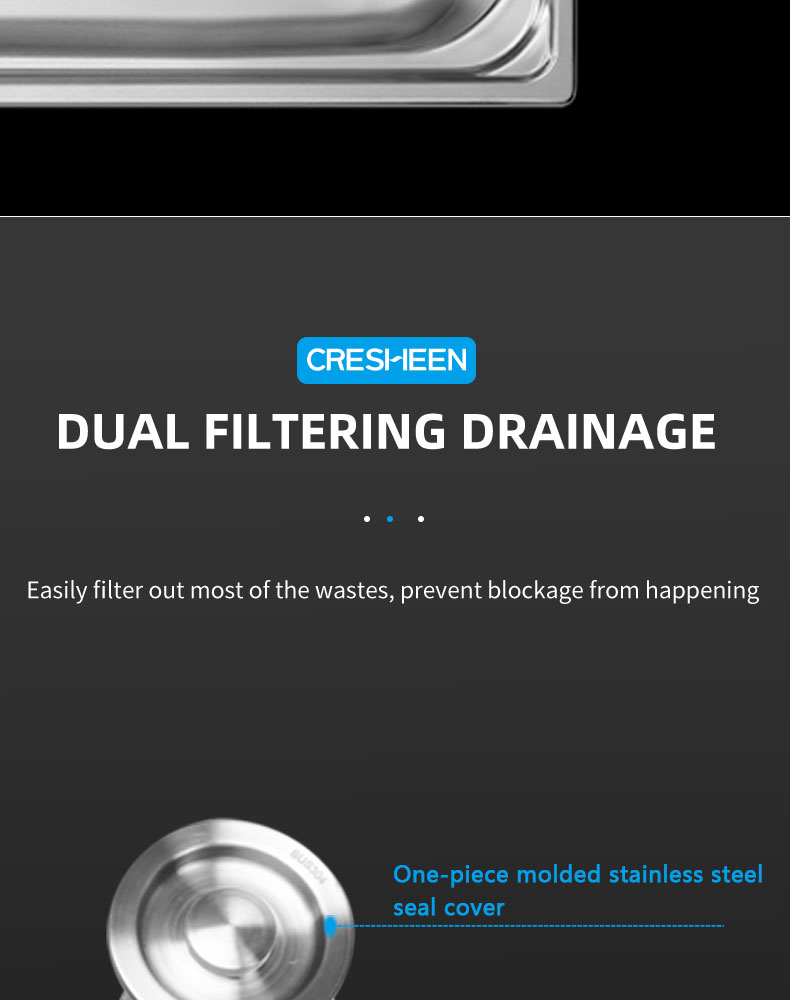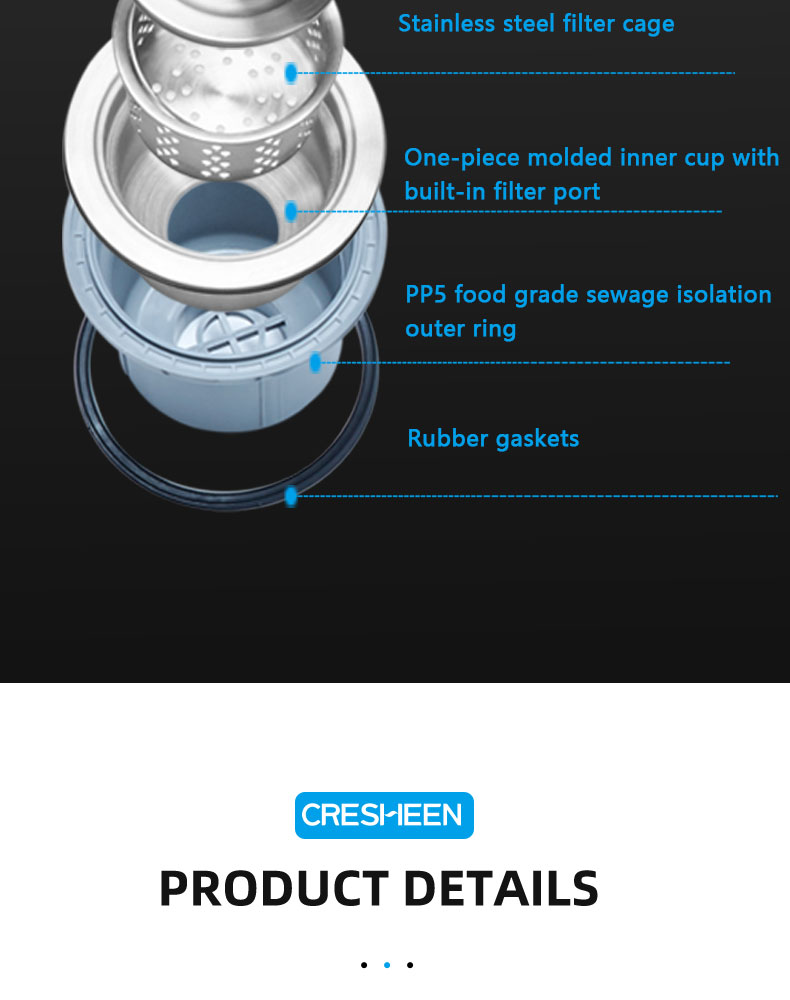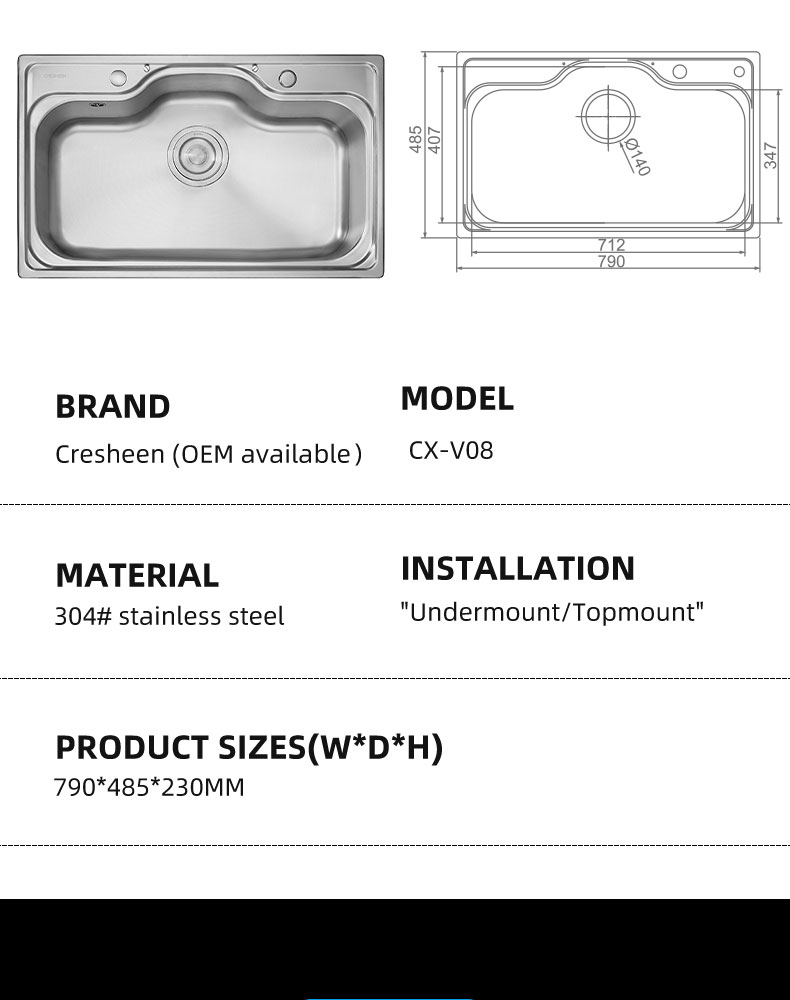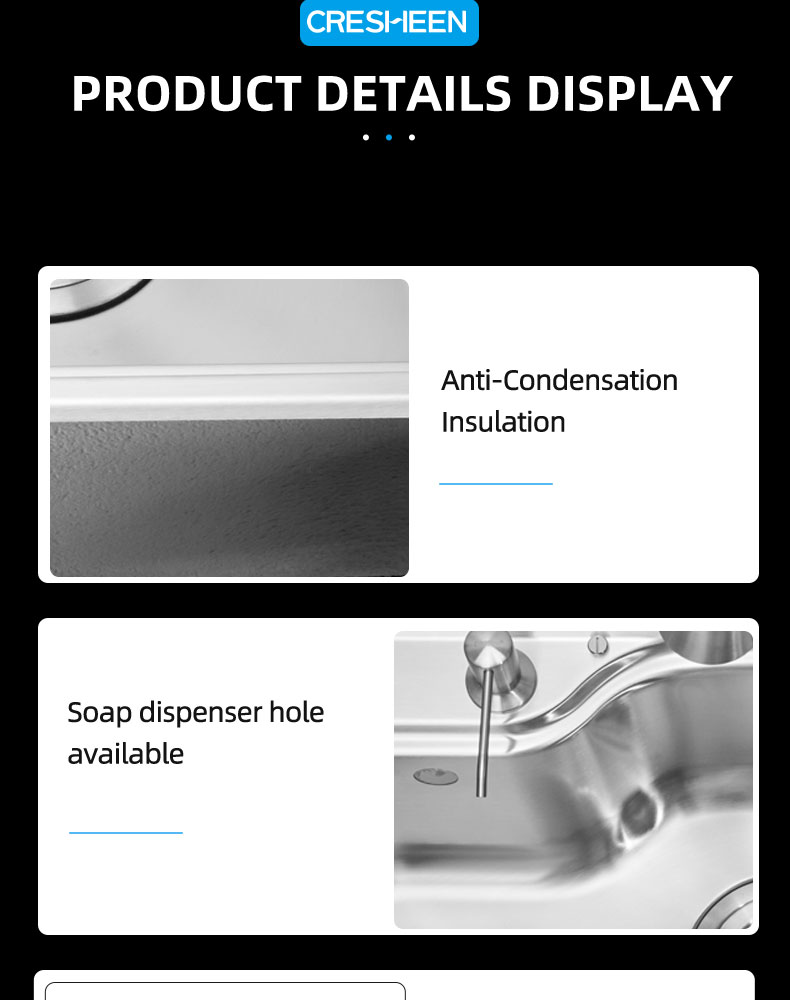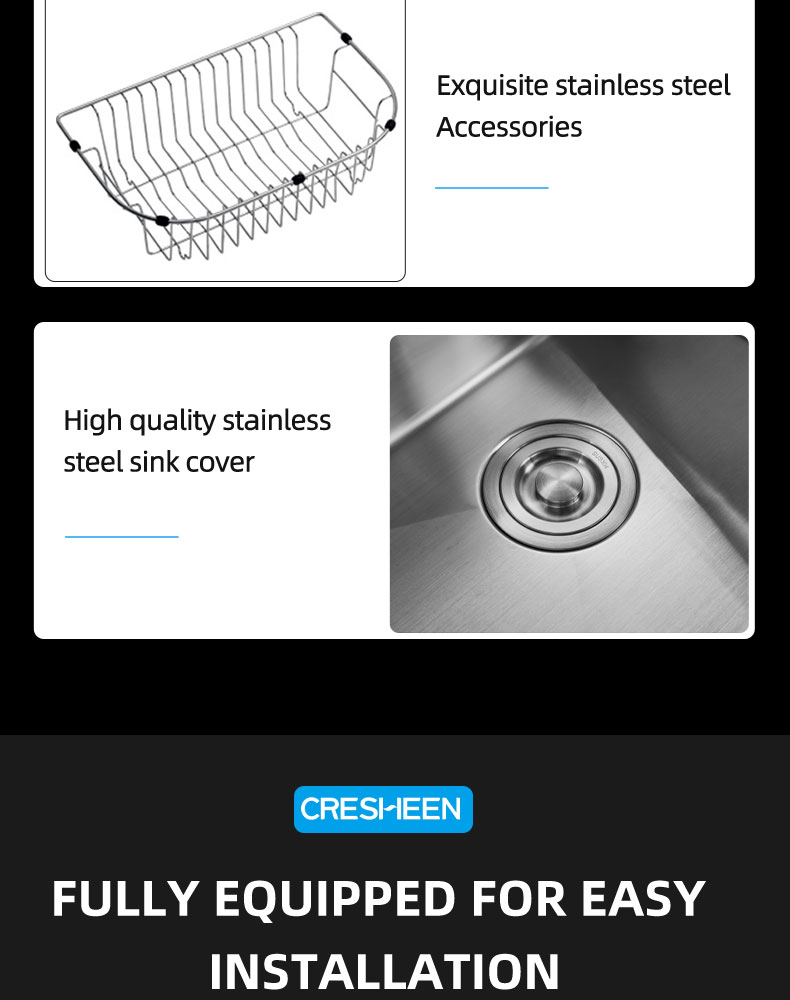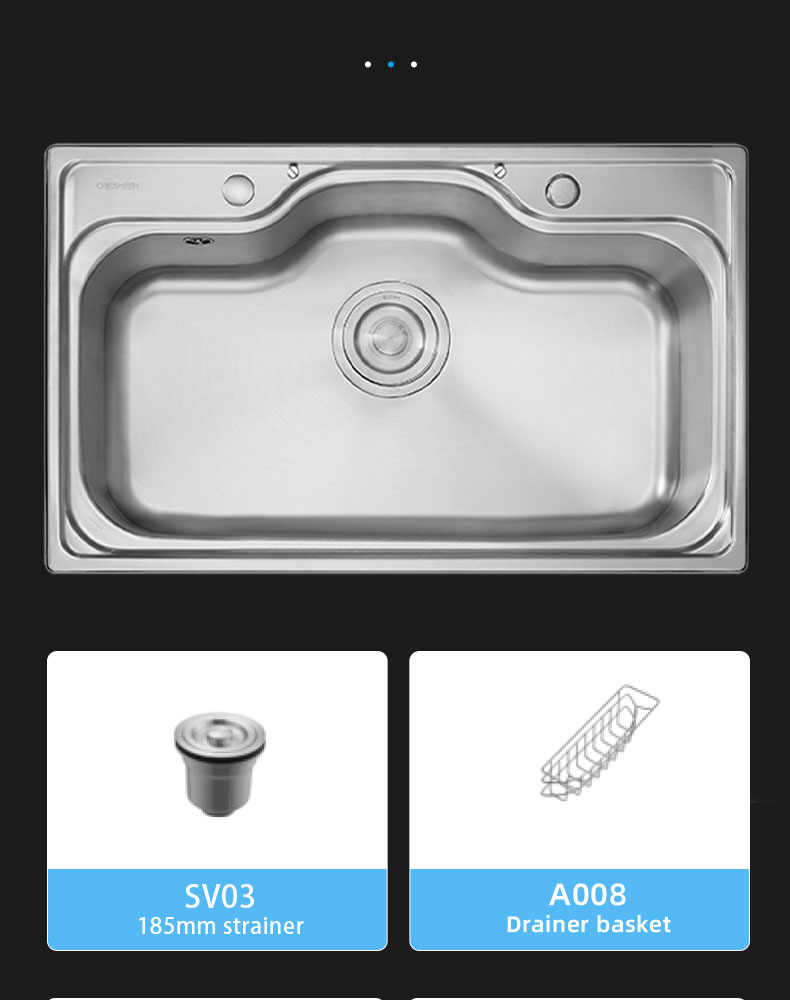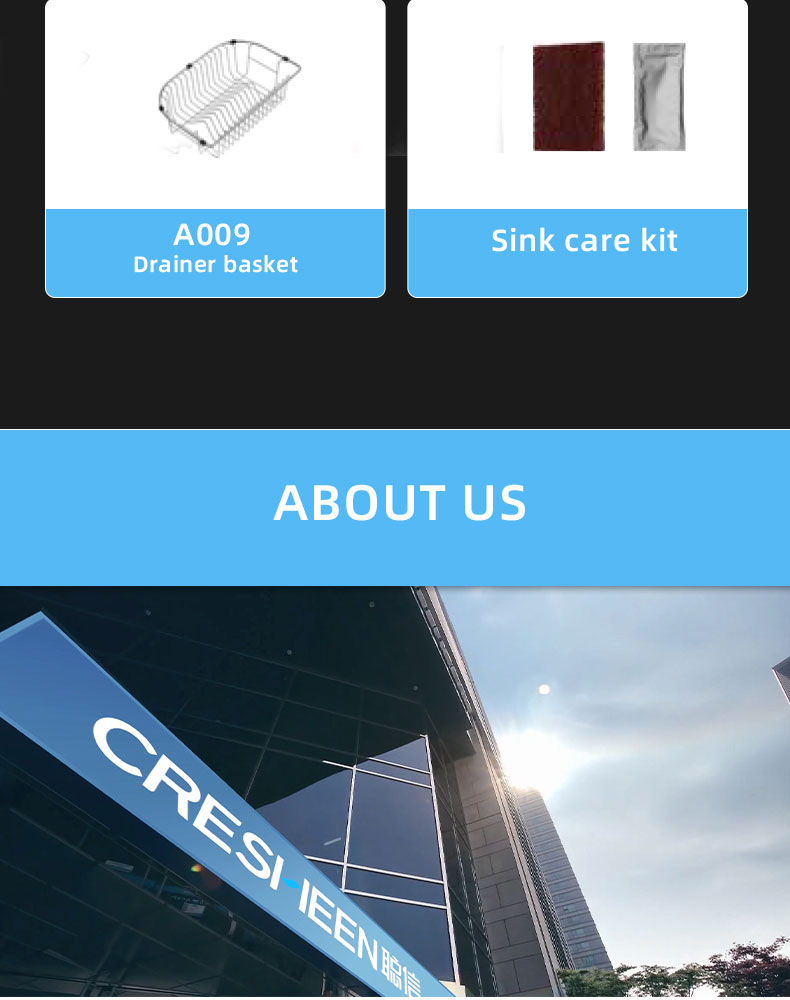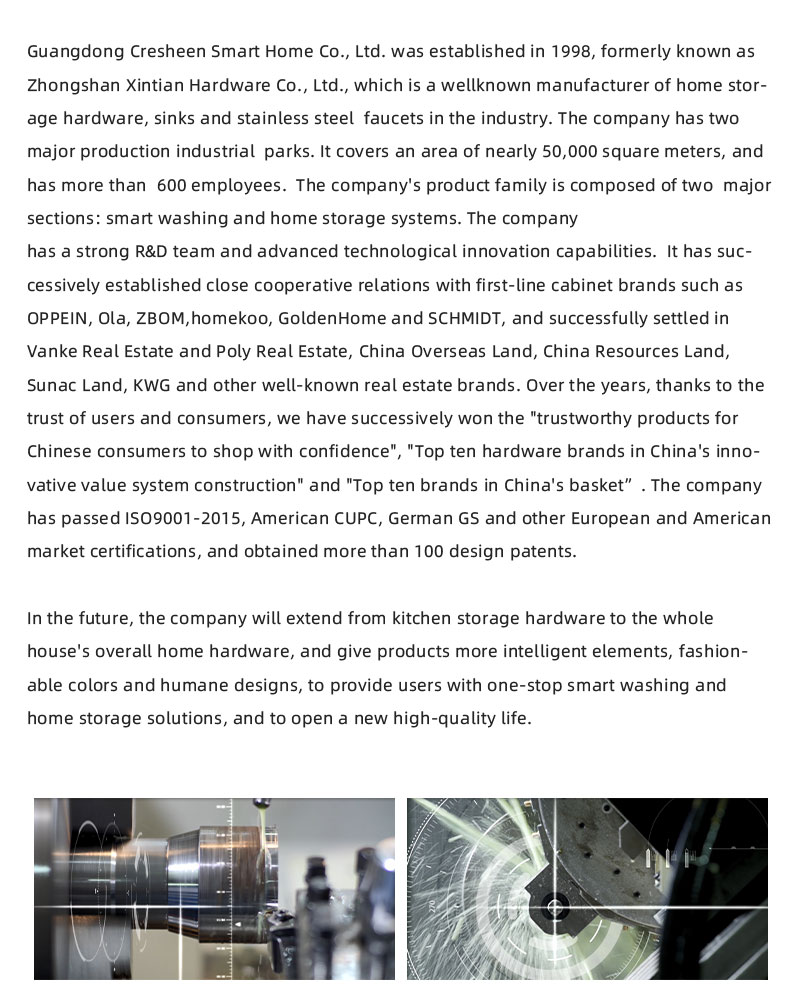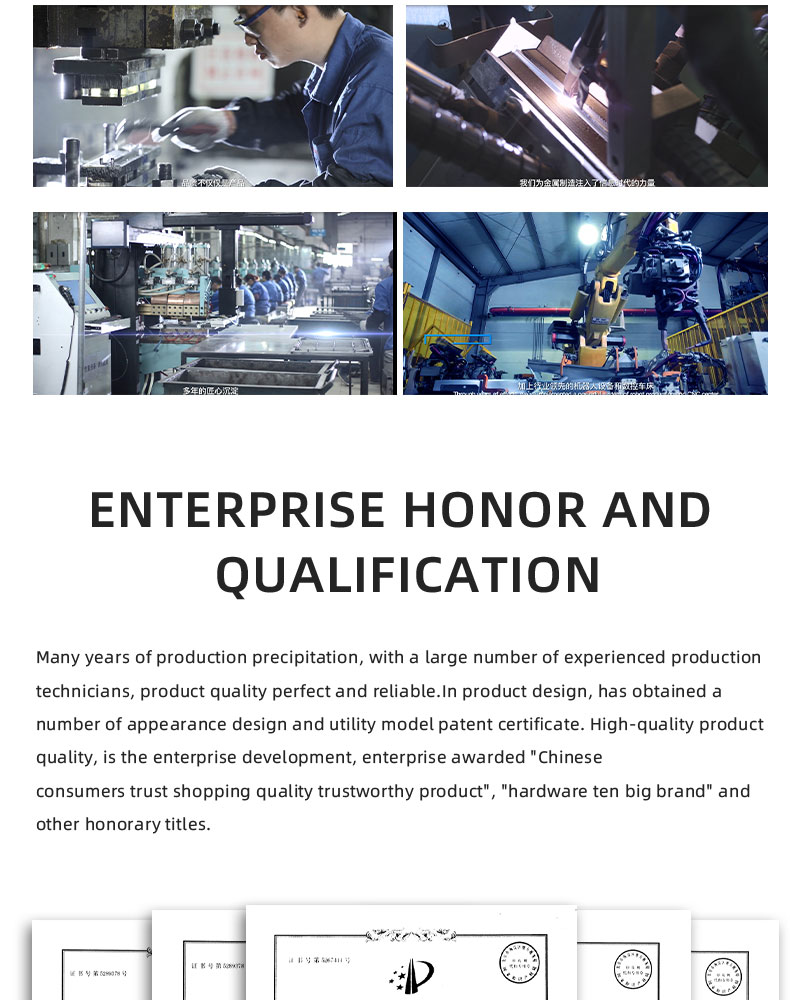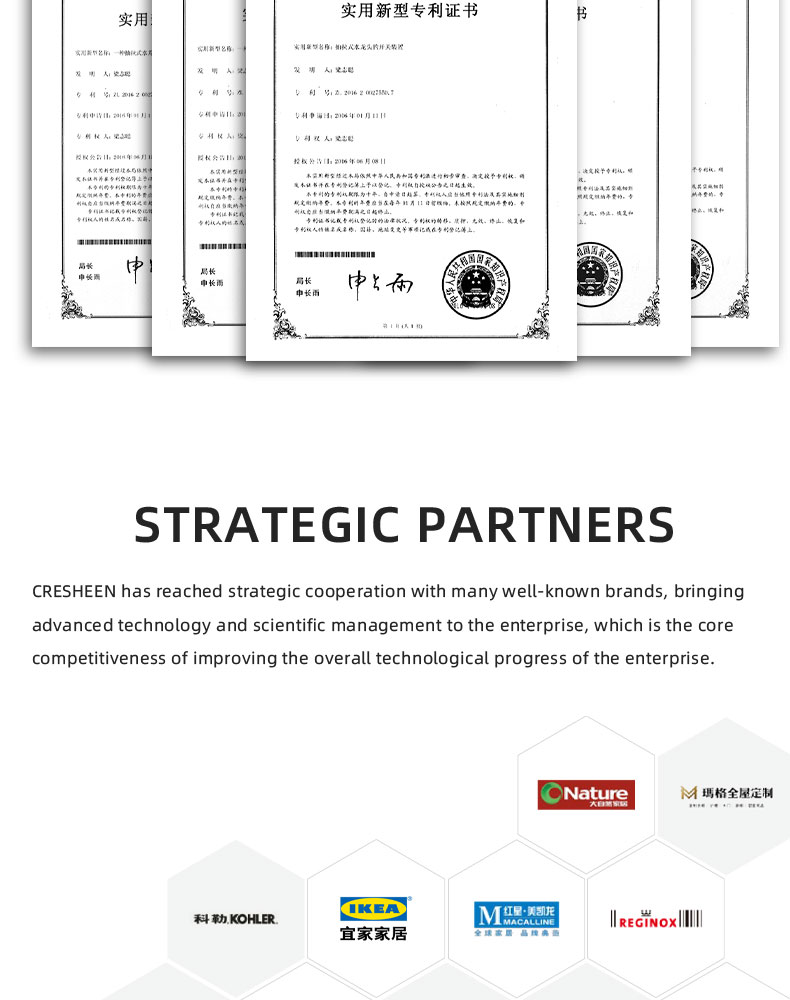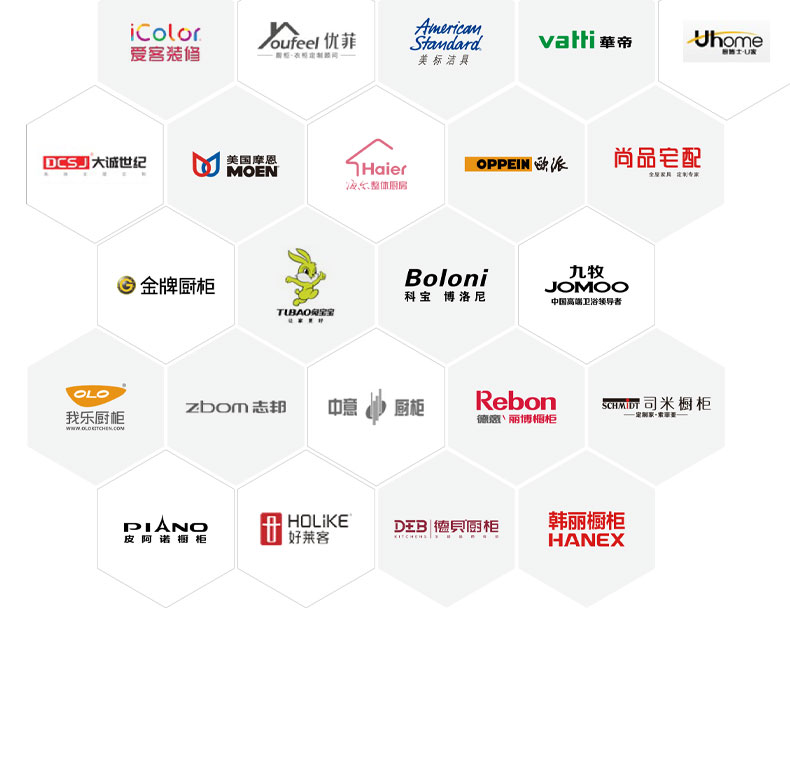 The modern design with rounded corners inside this profiled stainless steel undermount sink makes modern style possible in any kitchen.
The sides of the sink are raised slightly to prevent water from running on the countertops.
Durable and rust-resistant material
Designed for exceptional durability, this heavy-duty single bowl sink is made of high-performance 304 stainless steel to meet the needs of your everyday kitchen.
Durable stainless steel also resists stains and masks scratches and wear that may develop over time.
easy to clean

Features:
special gulf curve design that is unique for modern kitchen design
extra large sink area
large round radius that make it effortless to maintain hygiene