Large Over/undermount X Line 1.5 Kitchen Sink
Information
Product Description
Download
| | |
| --- | --- |
| title | Large Over/undermount X Line 1.5 Kitchen Sink |
| Product Item No | v32 |
| Product Size | 790*430*200/1.0 |
| Product Material | sus304 stainless steel |
| Product Type | pressed double bowl |
| Product Material Thickness | 1.0 mm |
| Product Surface Finish | brushed |
| Installation (W*D*Radius) and Cut-Out Size | topmount (766*406*r10 mm) or undermount (762*402*r21 mm) |
| Selectable Accessories | sink care kit |
| | customable anti-condensation coating |
| | customable sound pad that minimise noise of tap water running |
| Packaging | individual packaging |
| | few sinks/carton |
| | cardboard packaging |
| | custom |
Drop in double sink is constructed from 304 stainless steel for maximum durability, and the extra-deep basins can easily accommodate large dishes.
Each sink is treated with an additional protective coating to reduce condensation and further dampen sound.
The corrosion-resistant surface is further protected from rust and oxidation by a meticulous finishing process.
X Line 1.5 bowl sinks are designed with a sloped rim, which is ineffective in reality but invaluable in terms of looks. The corner makes it simple to clean the Stainless Steel Kitchen Sink. Cresheen's R&D team offer around 10 new stainless steel handmade sink and kitchen blender types annually. As a Cresheen's client, you will have priority to enjoy them. The most common installation method is a Overmount sink, but we can also make it undermount.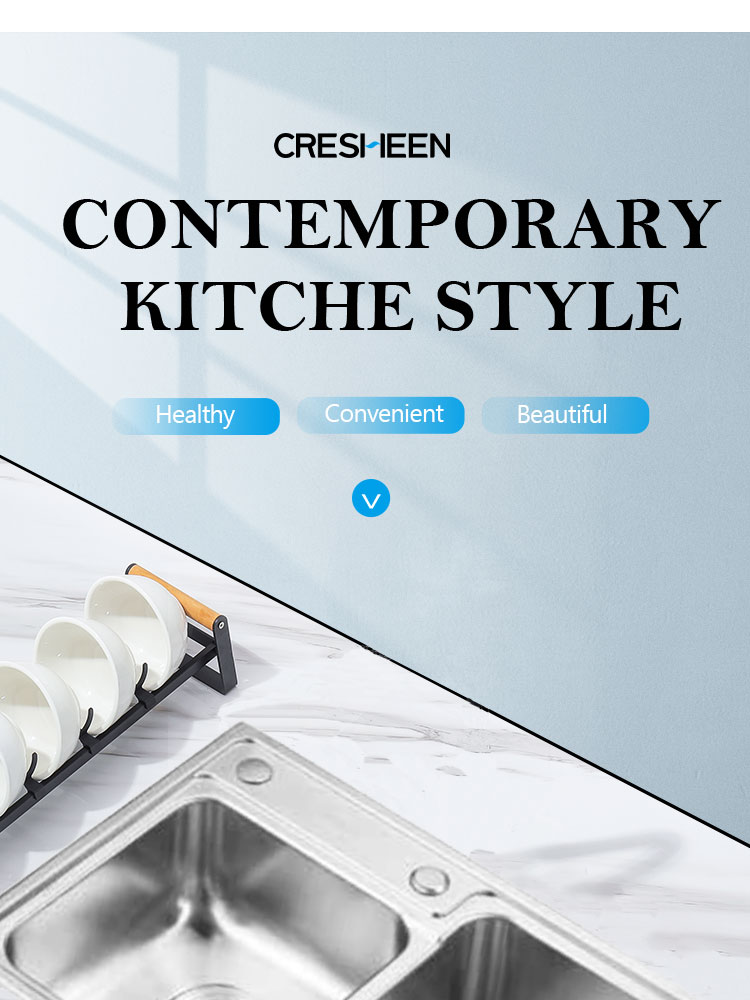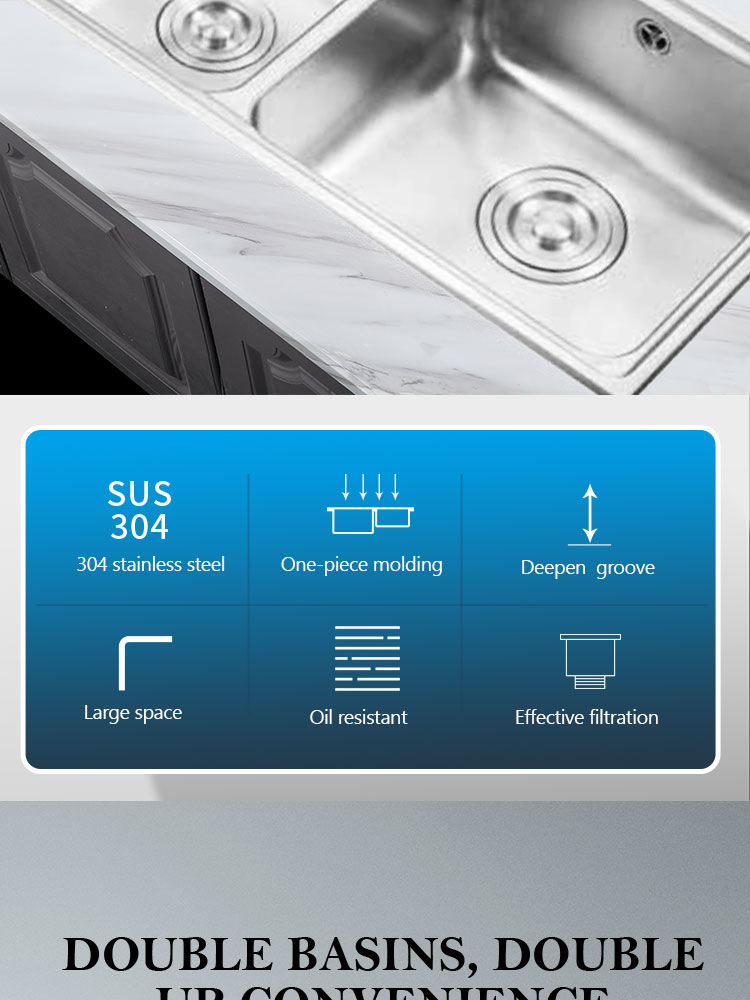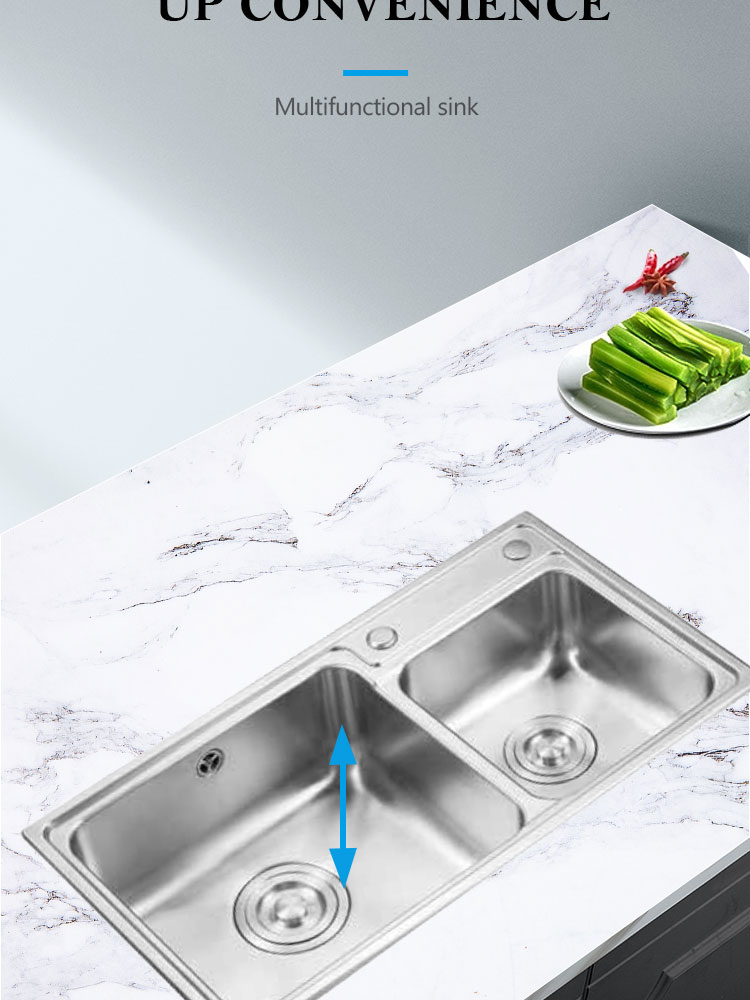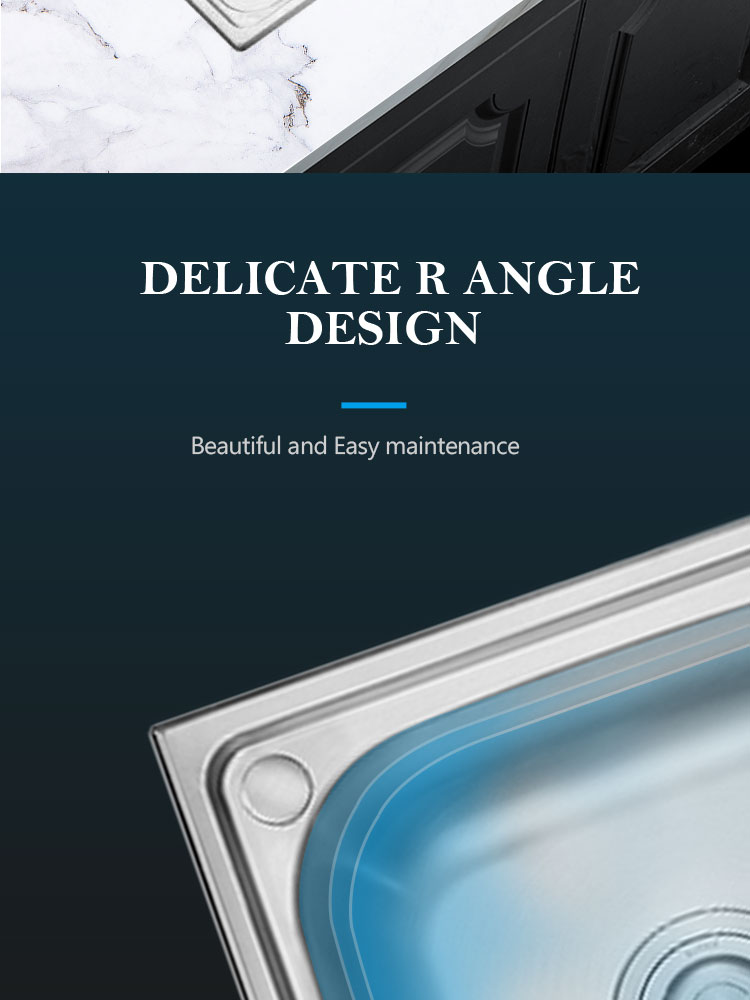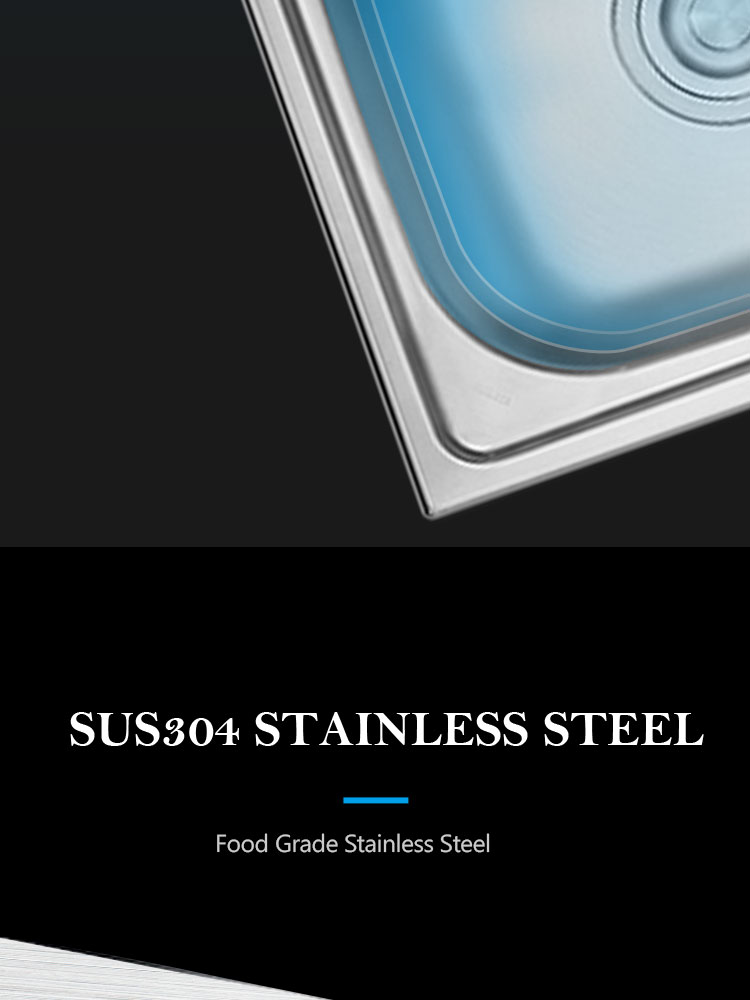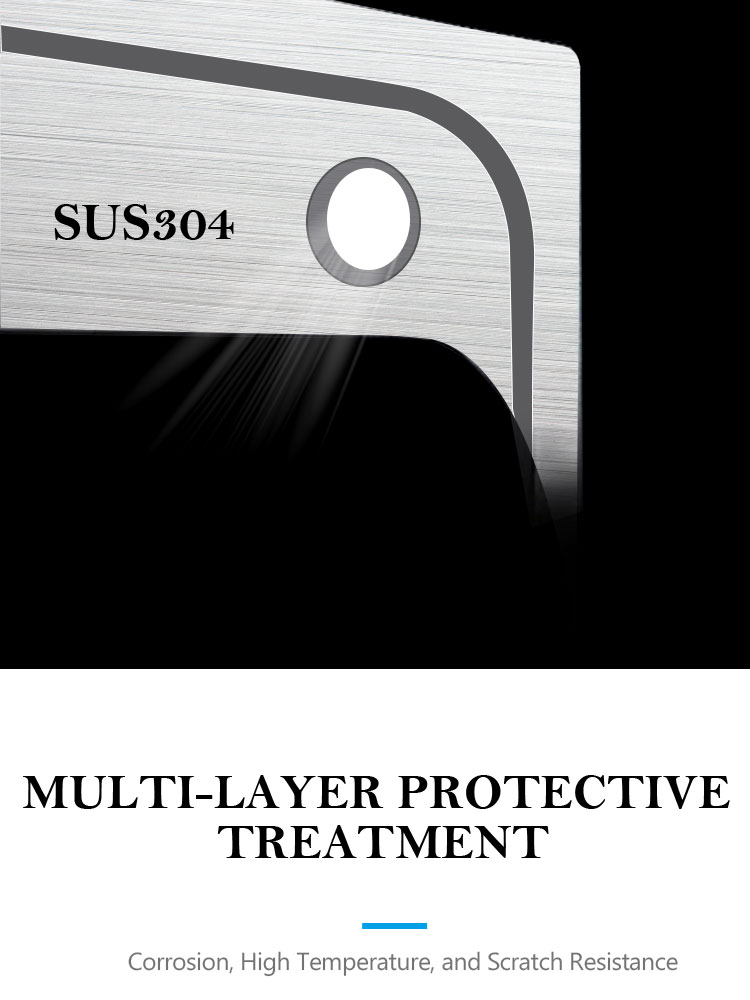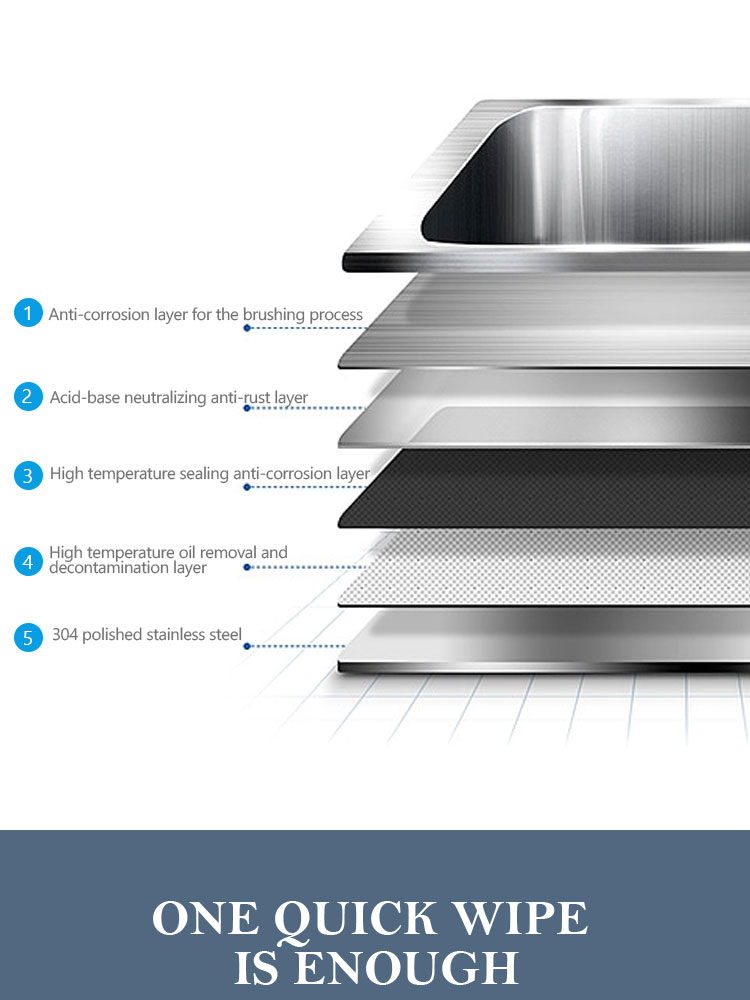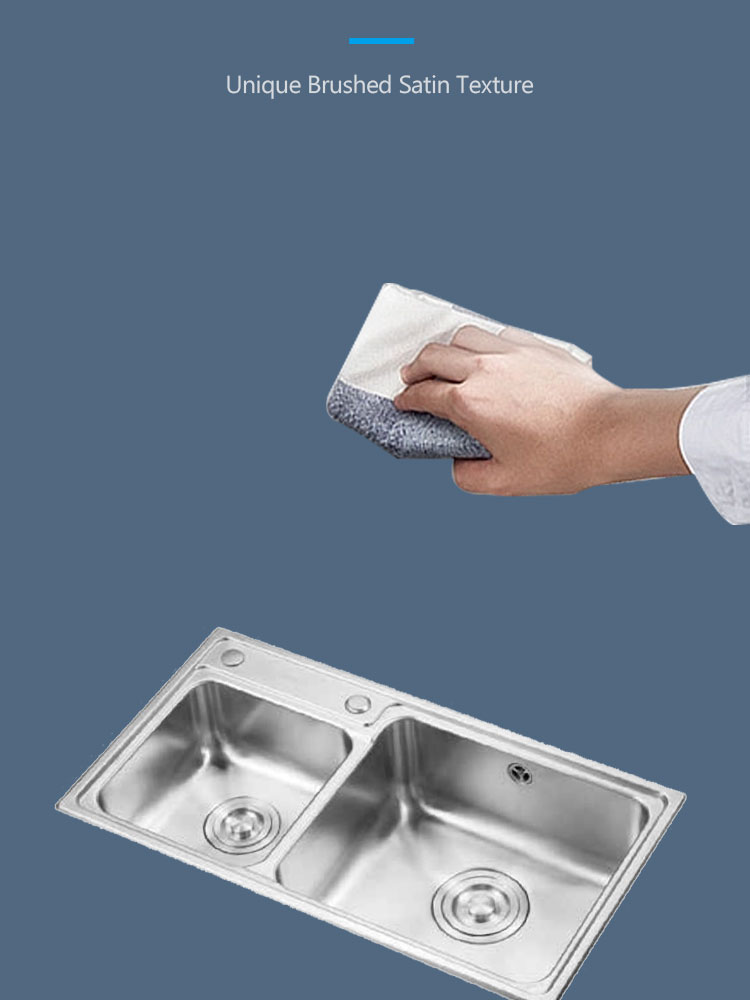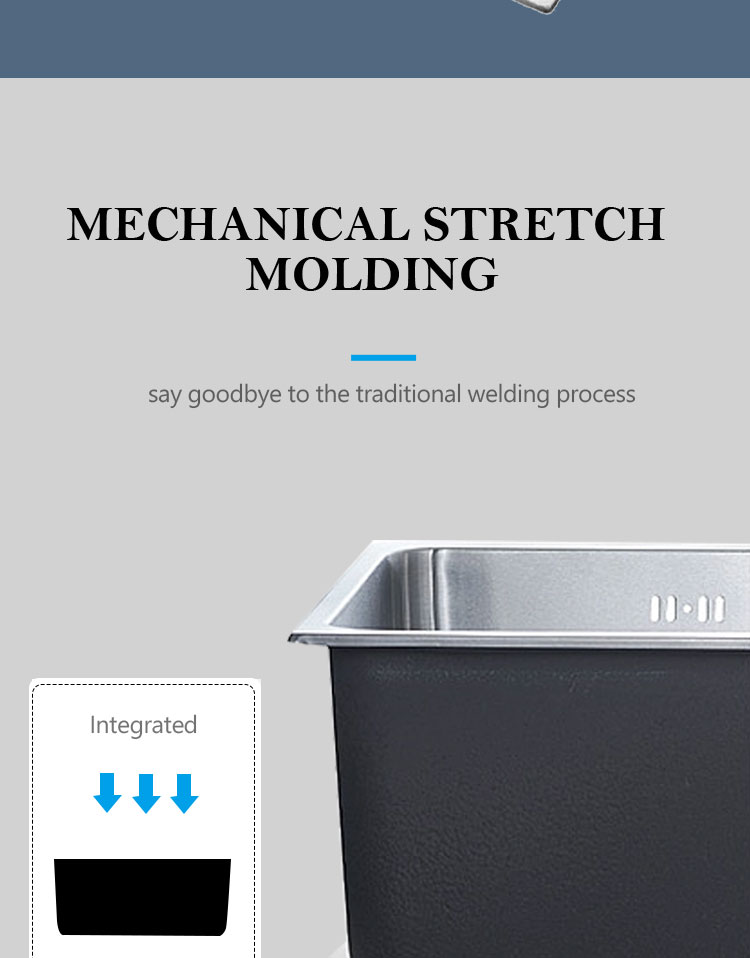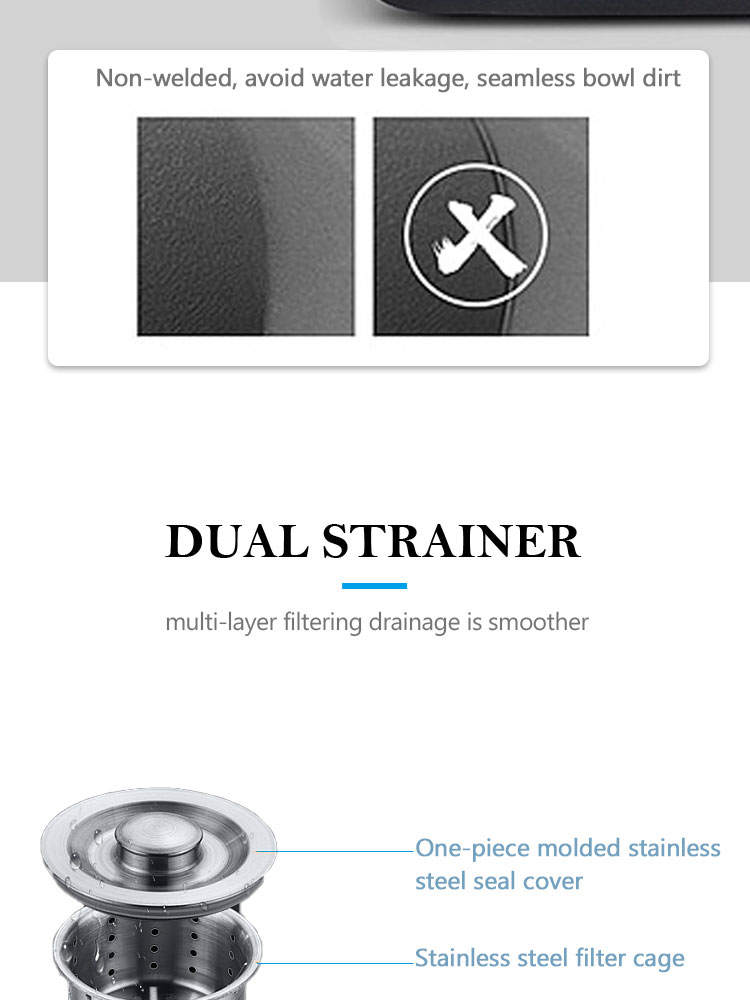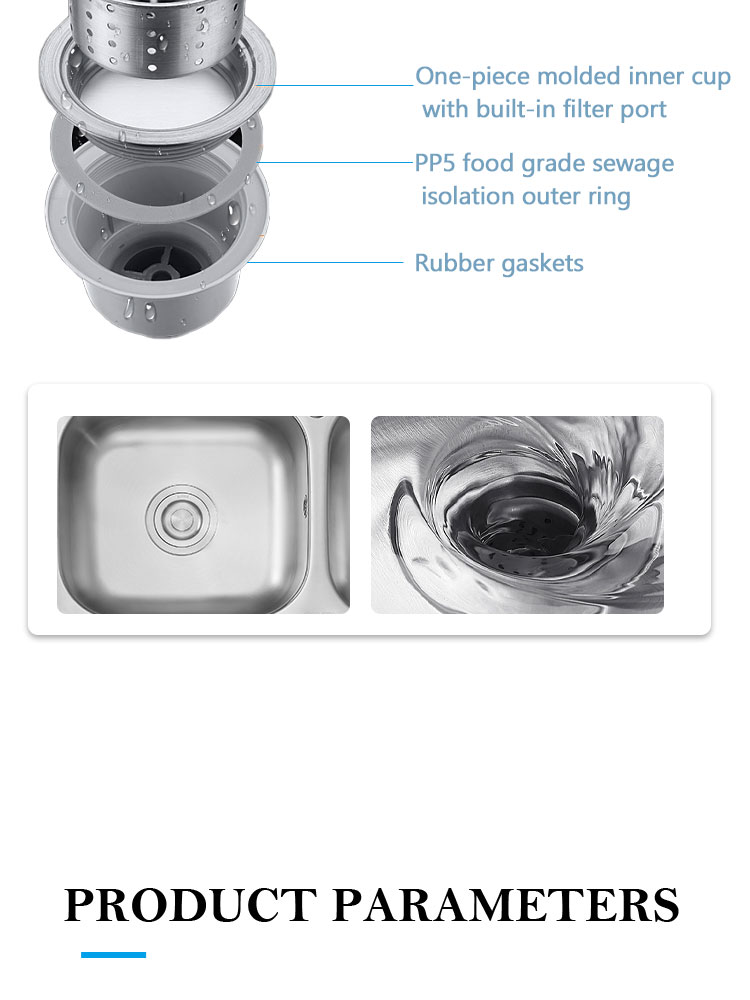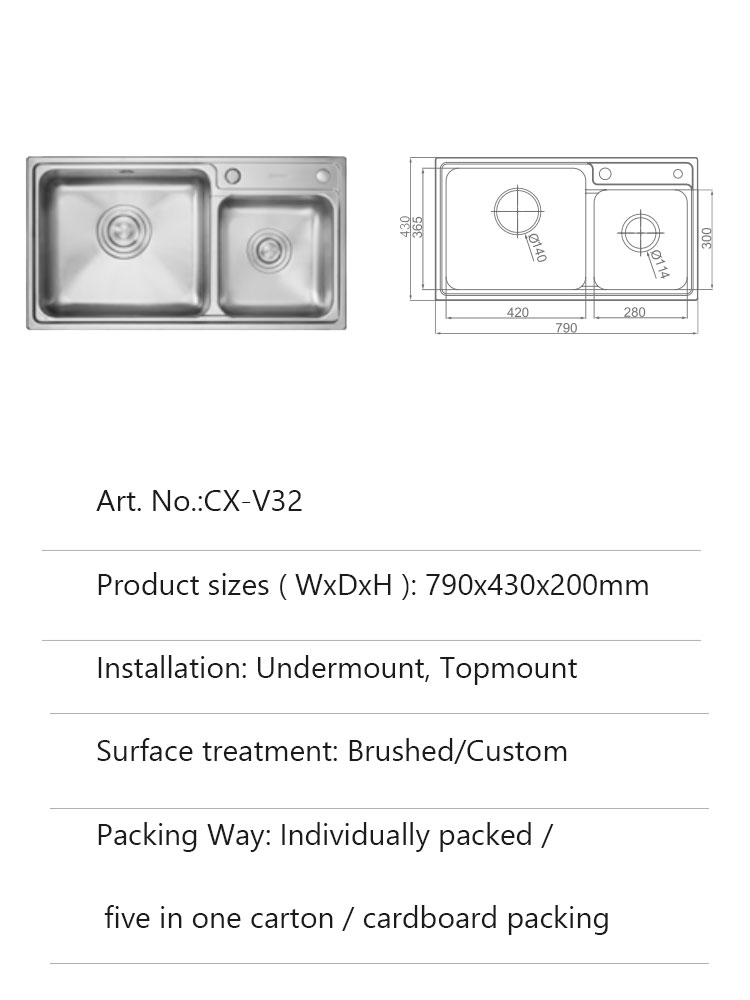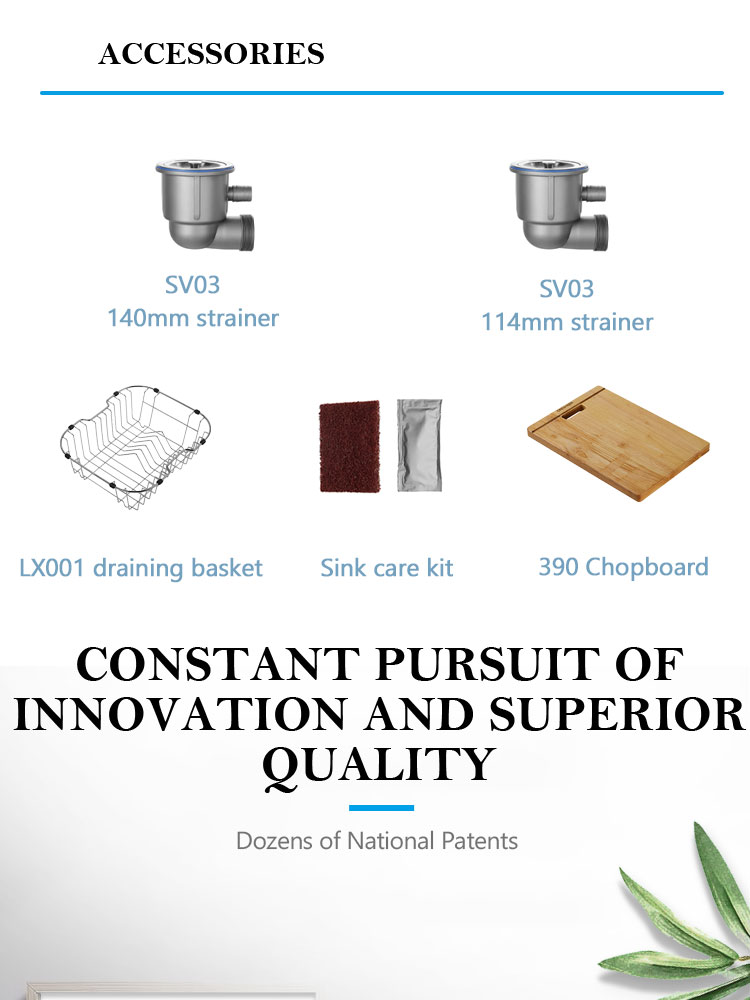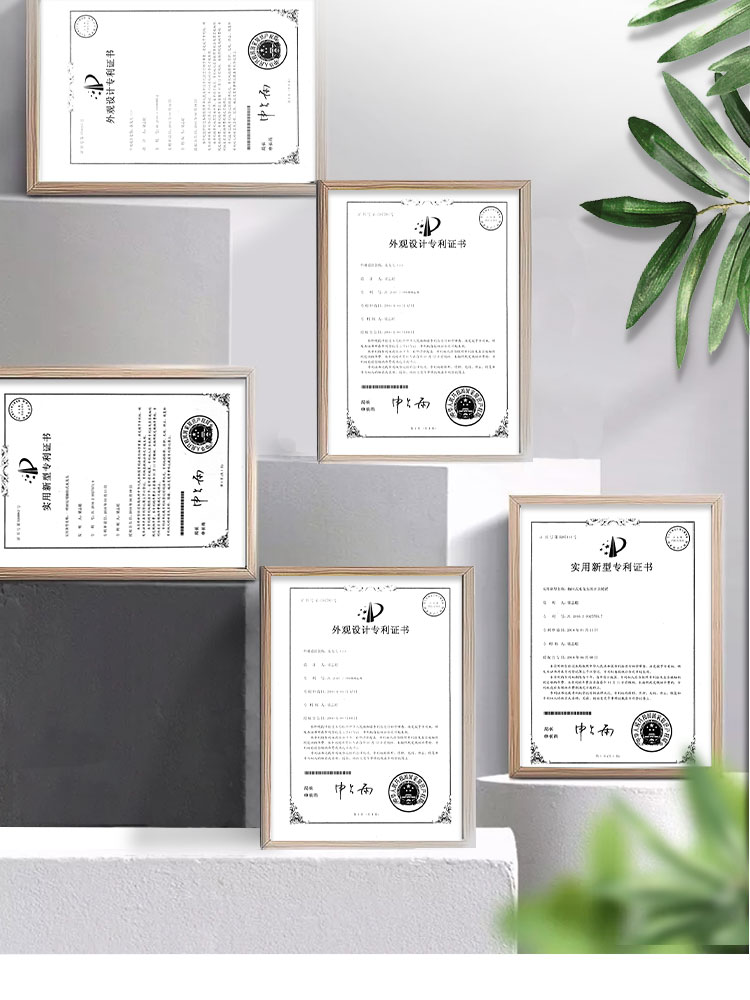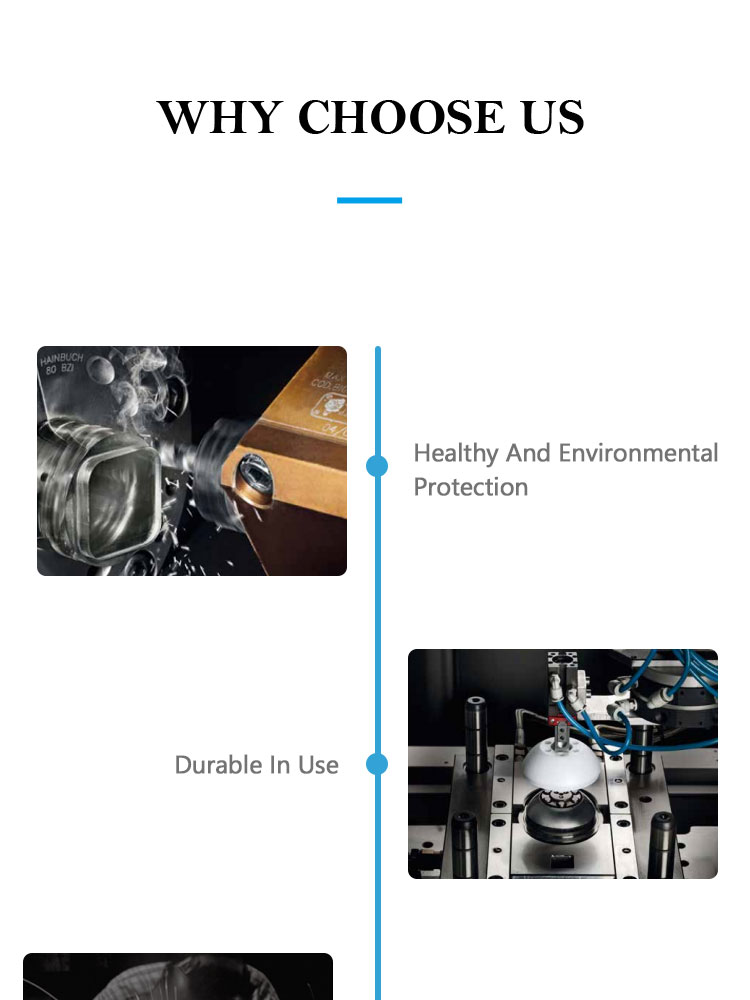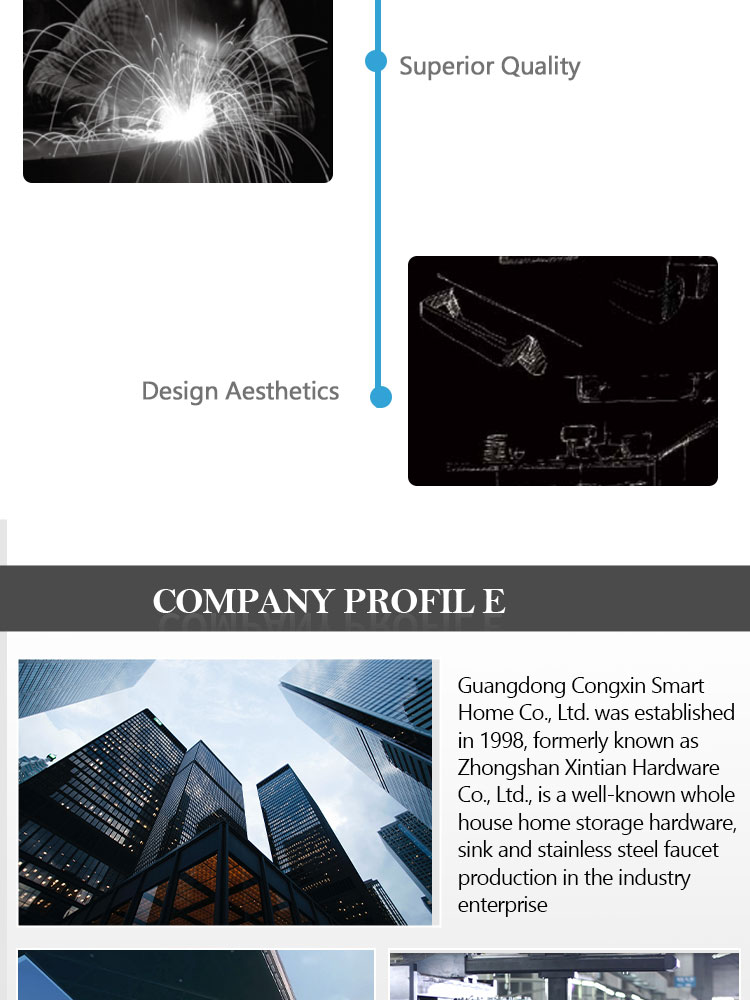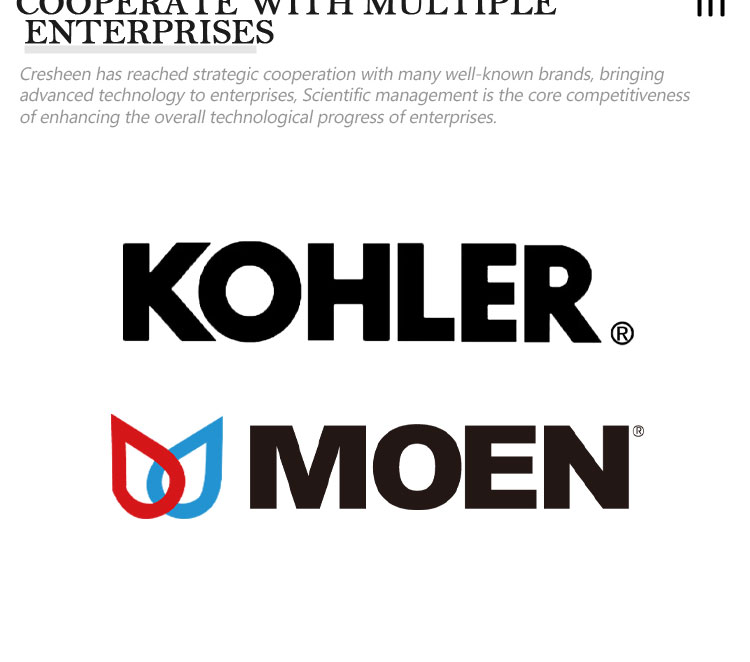 X Line 1.5 bowl sinks are designed with a sloped rim, which is ineffective in reality but invaluable in terms of looks. The corner makes it simple to clean the Stainless Steel Kitchen Sink. Cresheen's R&D team offer around 10 new stainless steel handmade sink and kitchen blender types annually. As a Cresheen's client, you will have priority to enjoy them. The most common installation method is a Overmount sink, but we can also make it undermount.

Features:
integrally pressed from high-grade stainless steel that is of the highest possible quality
double bowls that maximum the utility of kitchen sink compartments
open for two mounting options