600 Mm Larder Pull Out Storage Baskets
Get the latest price? We'll respond as soon as possible(within 12 hours)
Information
Product Description
| | |
| --- | --- |
| title | 600 mm larder pull out storage baskets |
| model | CX-323FX |
| series | Space series |
| product_type | Tall unit storage system |
| size | (1150-1450)*564*500mm |
| cabinate_size | 600mm |
| package1 | individual packaging |
| package2 | custom |
| MOQ | 100 |
High-quality materials: Made of 304 stainless steel, high tech, powerful welds, beautiful aesthetic, no rust, improved 18-inch extended damping track, the basket is a separable component of the cabinet as a whole, track stroke is prolonged, and cabinet space is not wasted.
Scientific structure design: full 3D storage capacity, basket height displacement layout design to accommodate varied heights, condiment storage, optimum space efficiency, seasoning rack includes a removable drain tray, not restricted by layout, simple to neatly store
For cabinet size at 600mm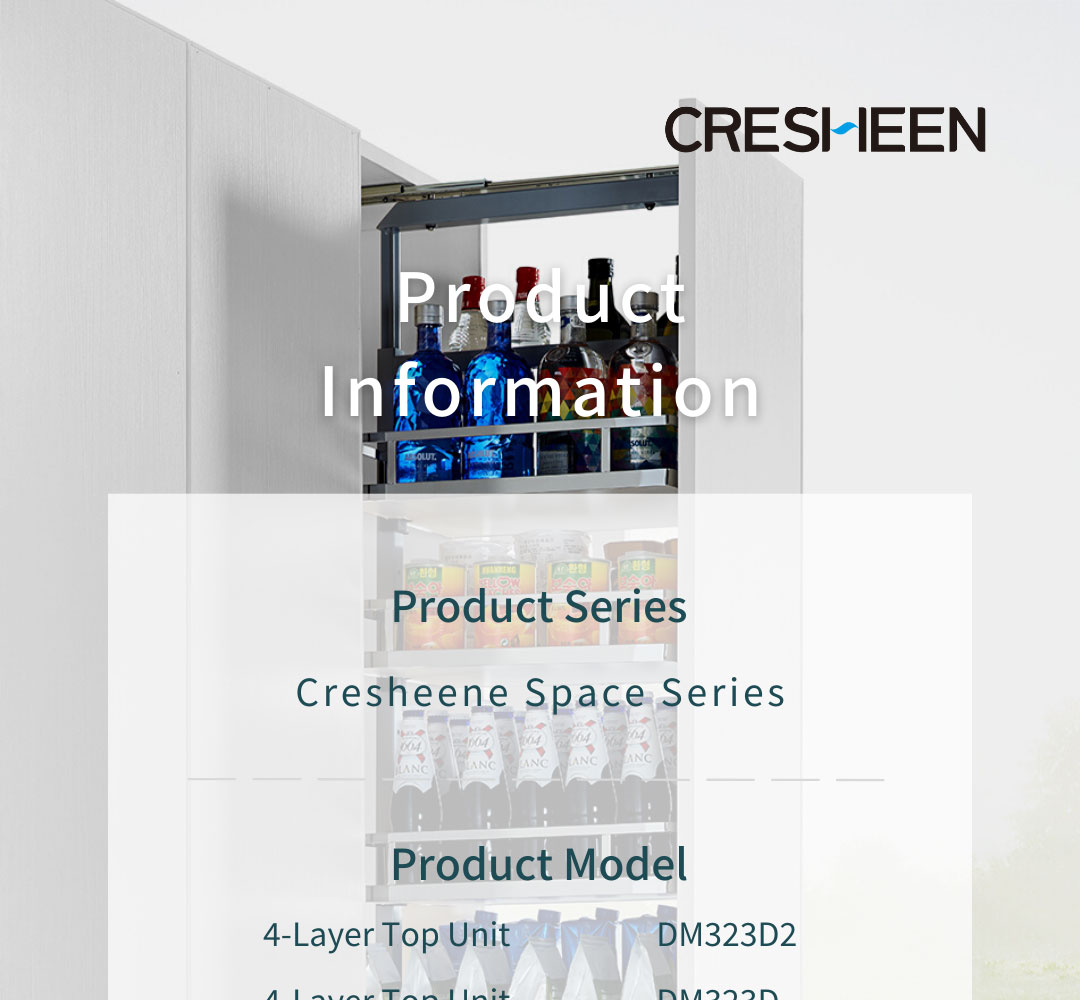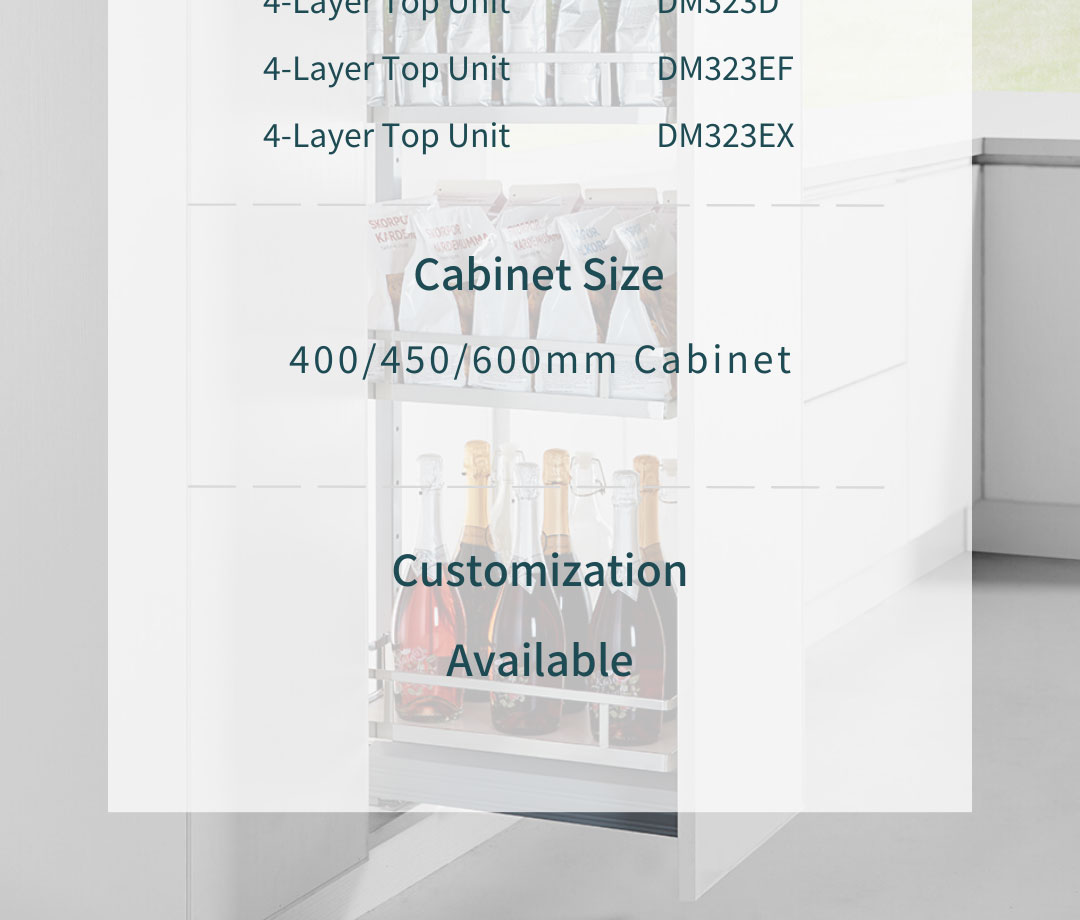 If you're looking for a strong, sturdy kitchen storage solution, you've found it on this page. Cresheen is a professional kitchen organizer designer, this in-cabinet slide-out kitchen organizer is easy to install and use, you'll never have to put up with flimsy kitchen storage racks again!