400 Mm Nano-plated Soft Close Storage Drawers
Information
Product Description
| | |
| --- | --- |
| title | 400 mm nano-plated soft close storage drawers |
| model | cx-gs400 (cx-g400) |
| series | elite series |
| product_type | seasoning basket |
| size | 364*433*470mm |
| cabinate_size | 400mm |
| package1 | individual packaging |
| package2 | |
| package3 | custom |
| MOQ | 100 |
If you're looking for a strong, sturdy kitchen storage solution, you've found it on this page.
Cresheen is a professional kitchen organizer designer, this in-cabinet slide-out kitchen organizer is easy to install and use, you'll never have to put up with flimsy kitchen storage racks again!
High-quality materials: The seasoning rack is made of 304 stainless steel, high tech, powerful welds, beautiful aesthetic, no rust, improved 18-inch extended damping track, the basket is a separable component of the cabinet as a whole, track stroke is prolonged, and cabinet space is not wasted.
Stainless steel and steel damping track (2 options): It is custom-designed for the pull basket with thick premium material that is stronger than other common tracks, pulls more smoothly, supports more weight, and resists rust. Furthermore, surface treatments such as electroplating, powder spraying, nano plating, and electrolyzation are accessible.
For cabinet size at 400mm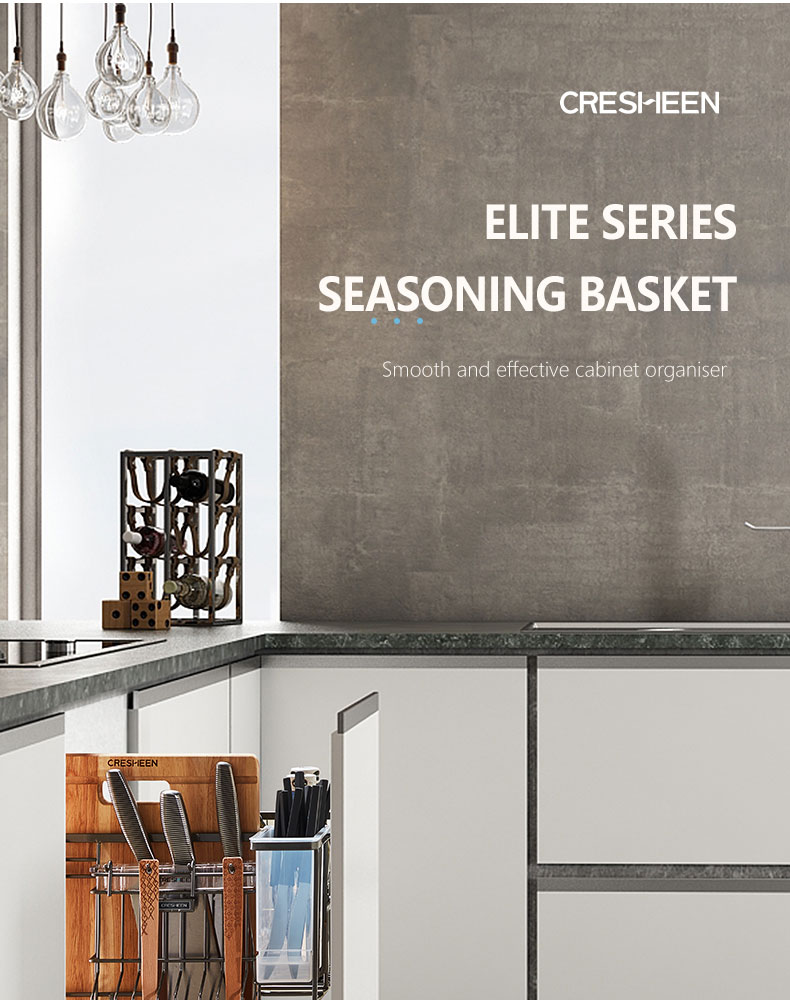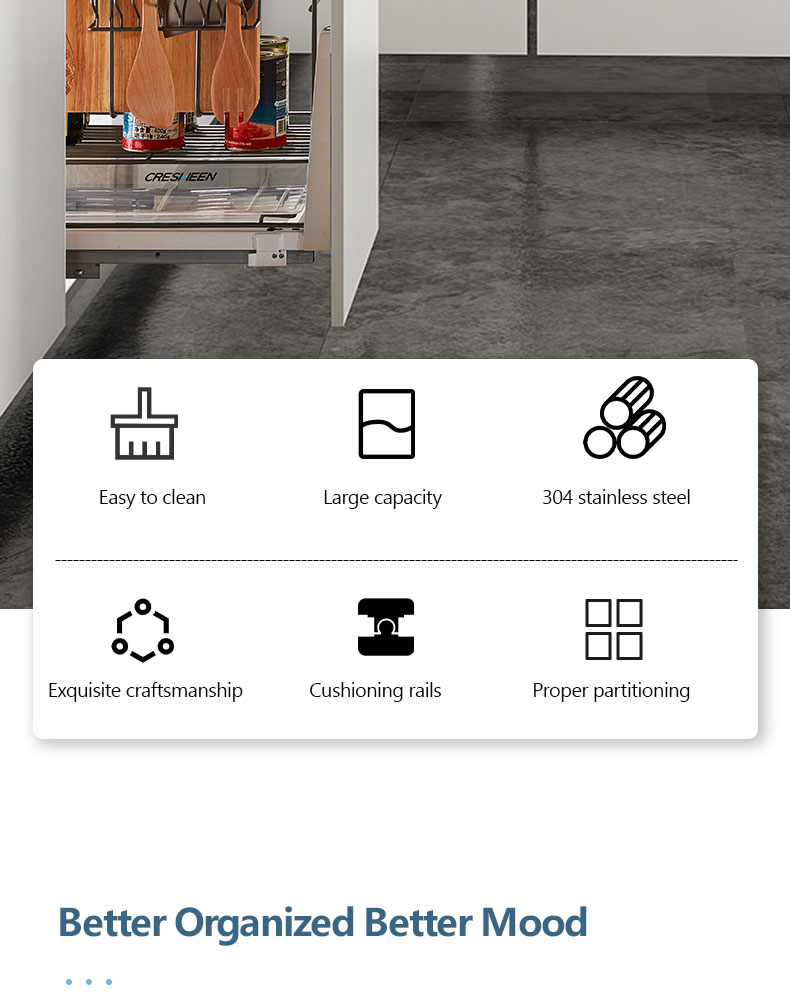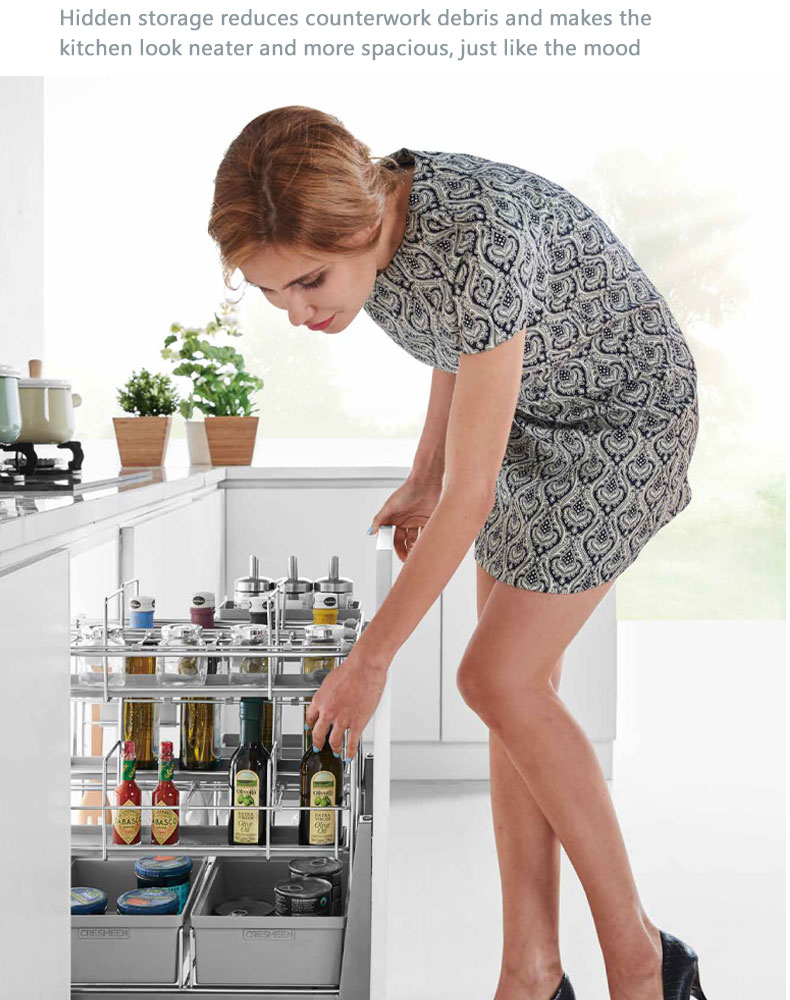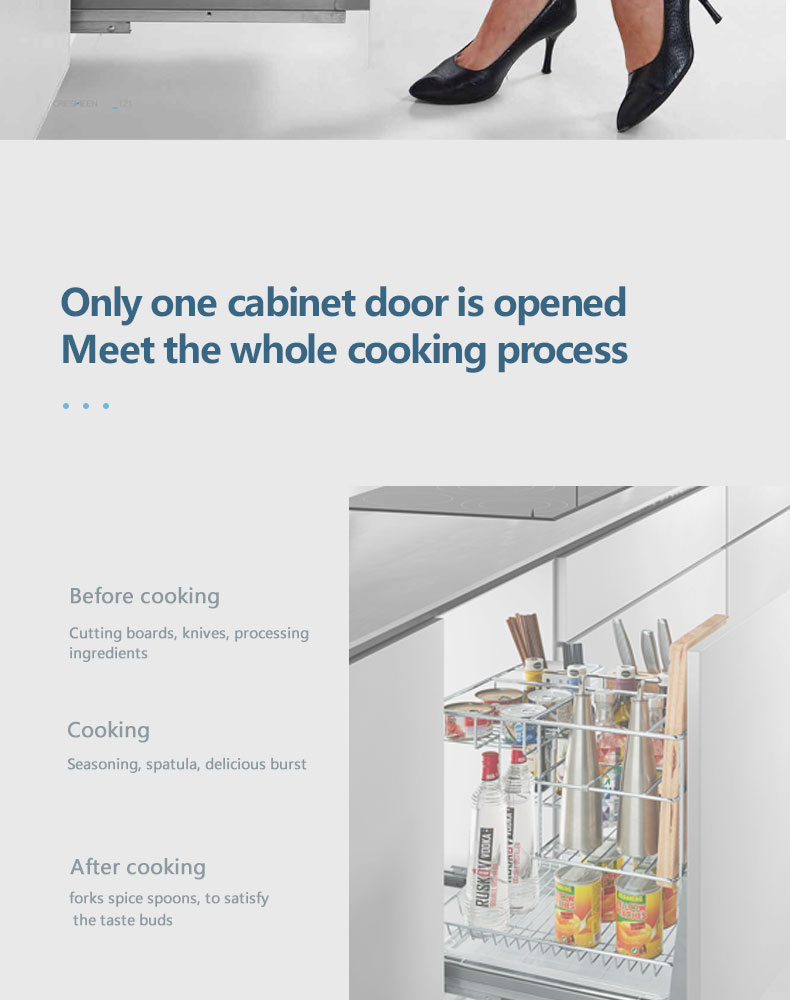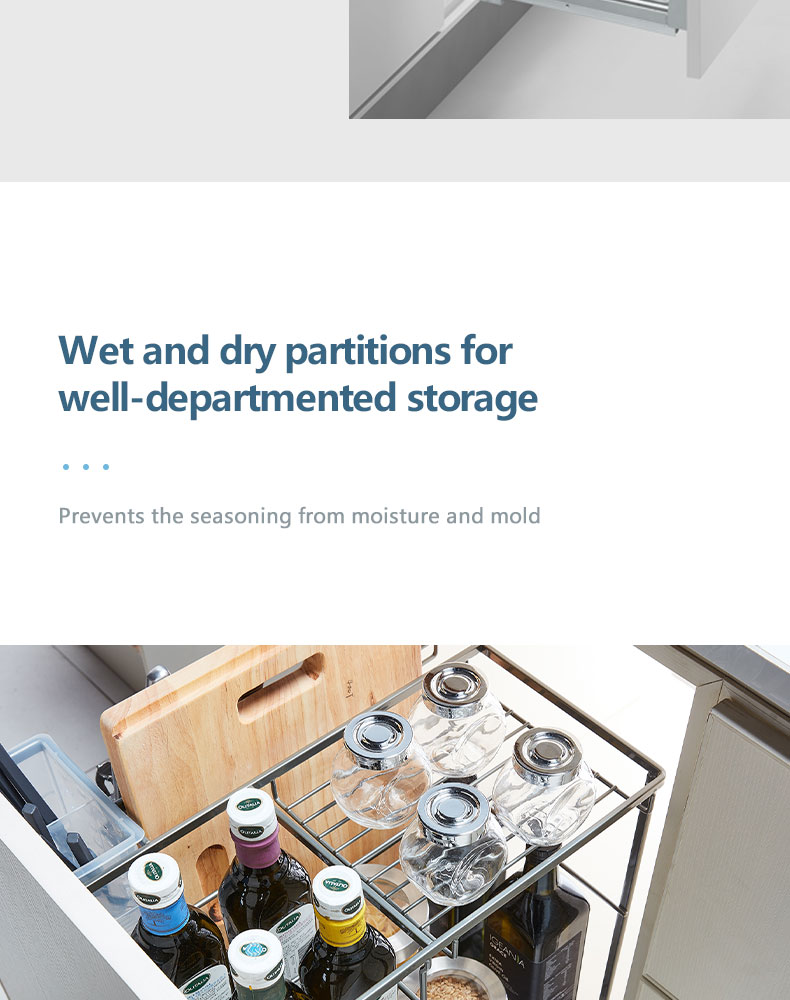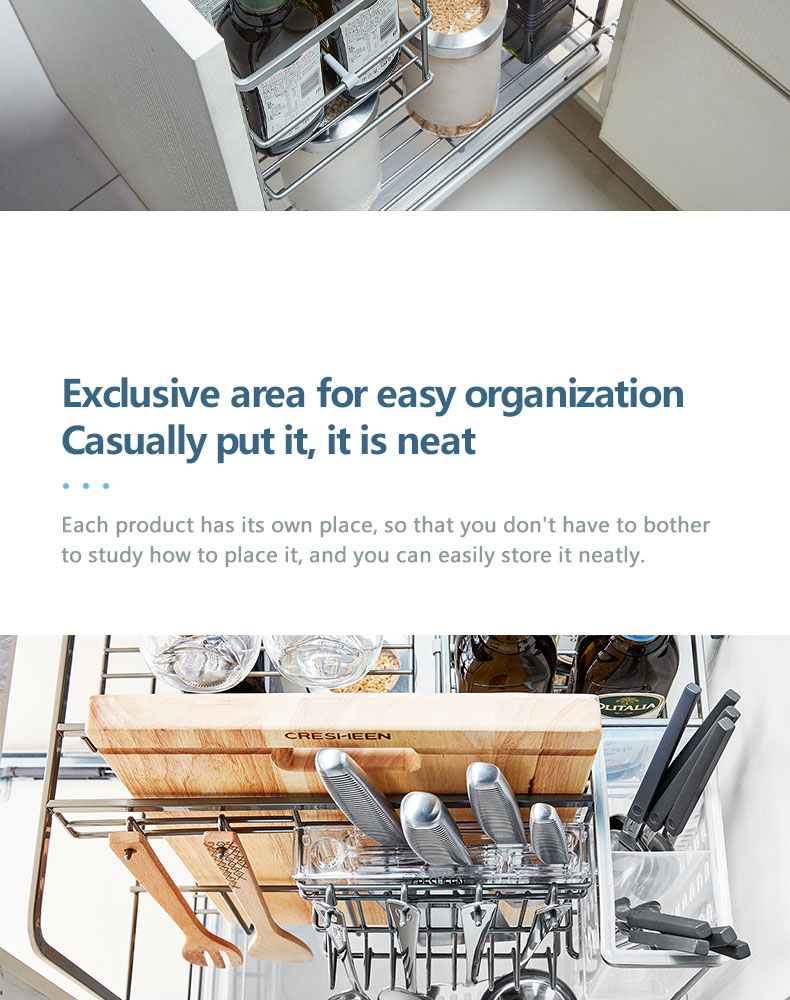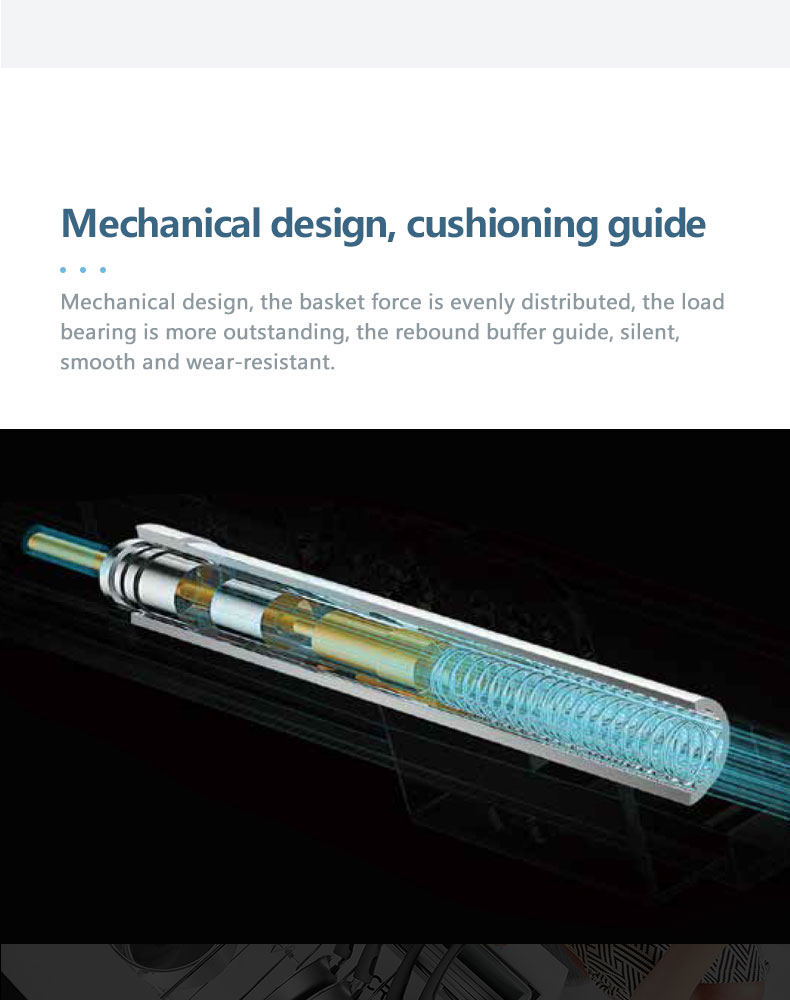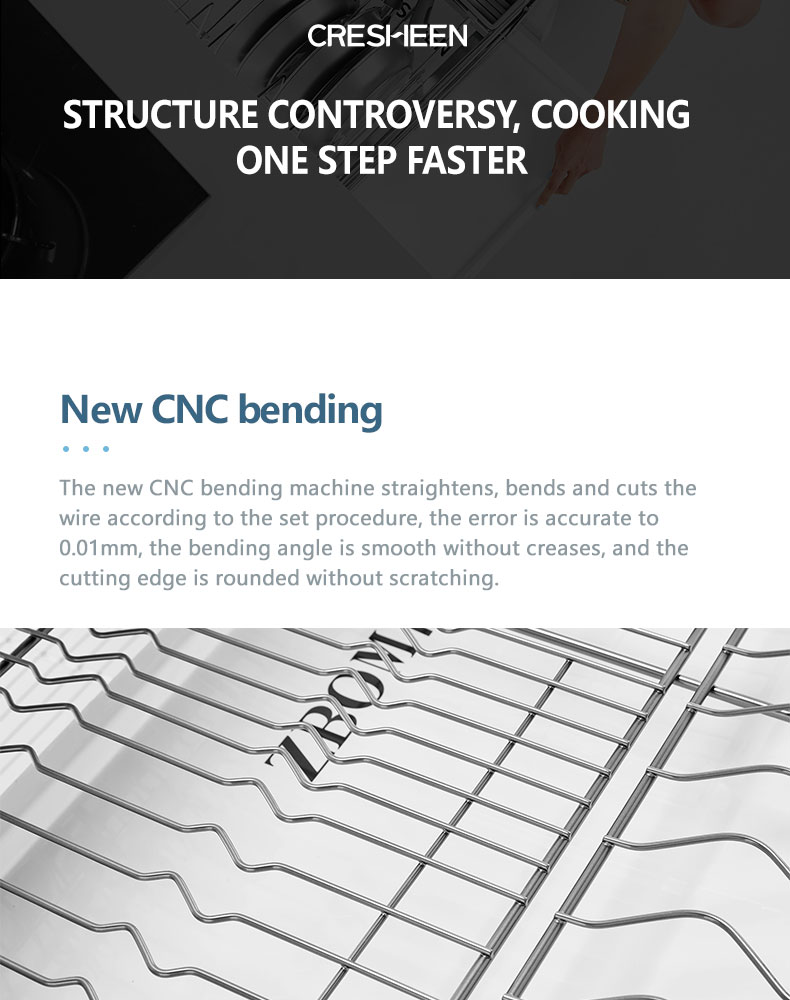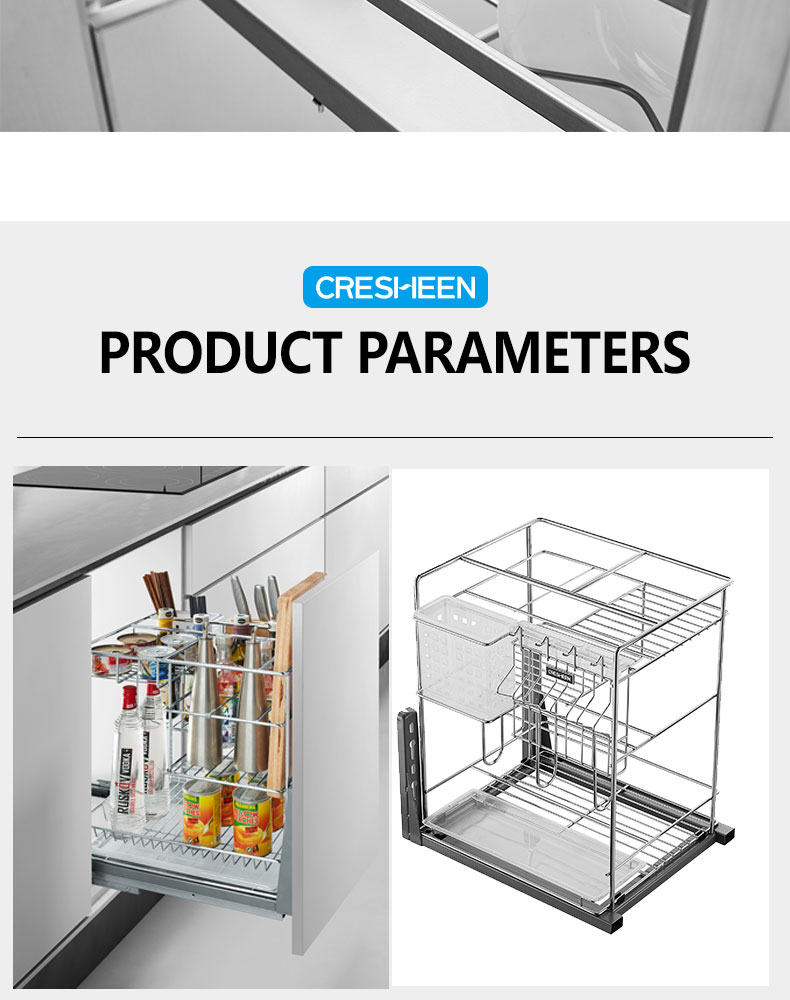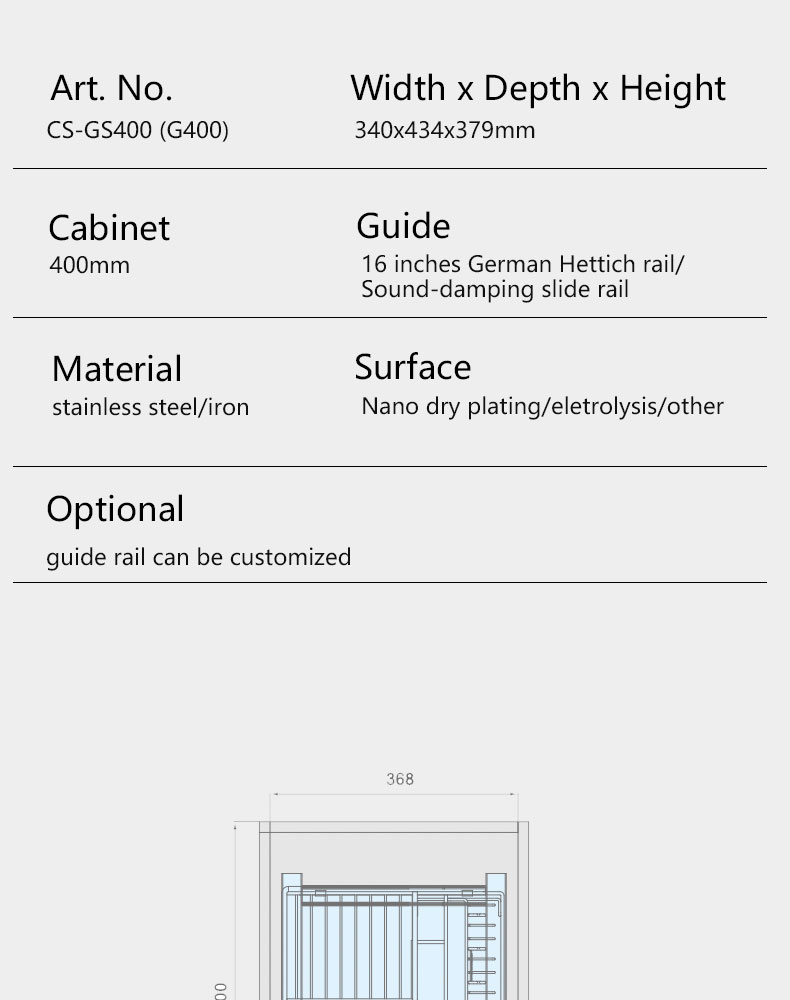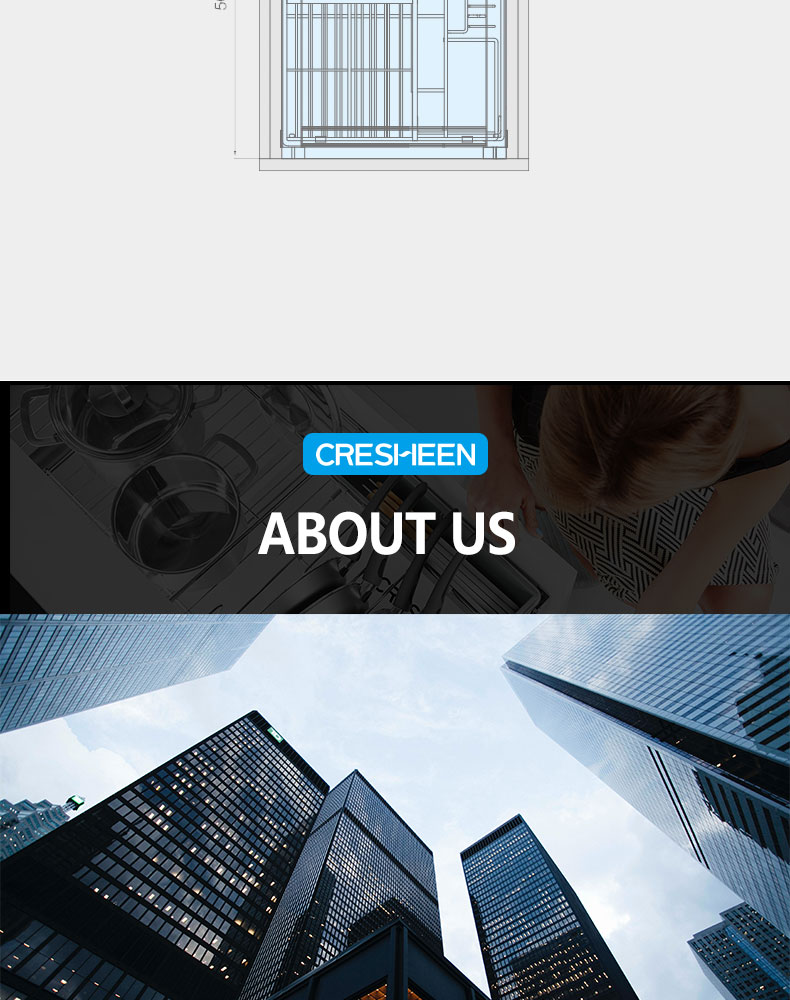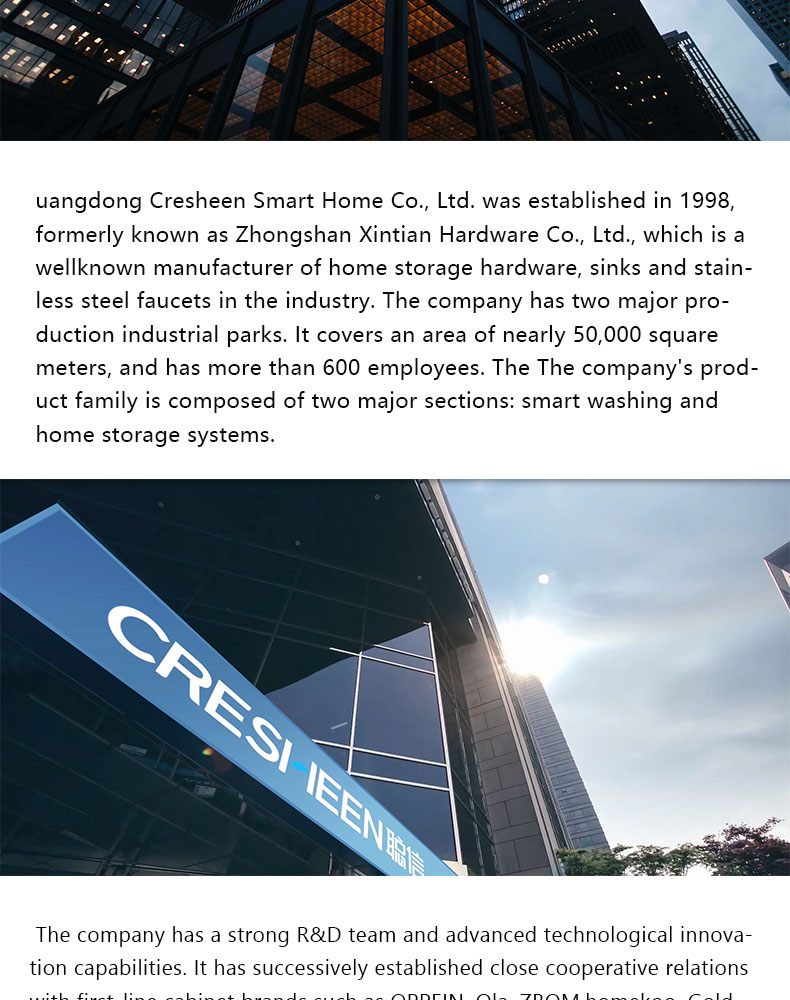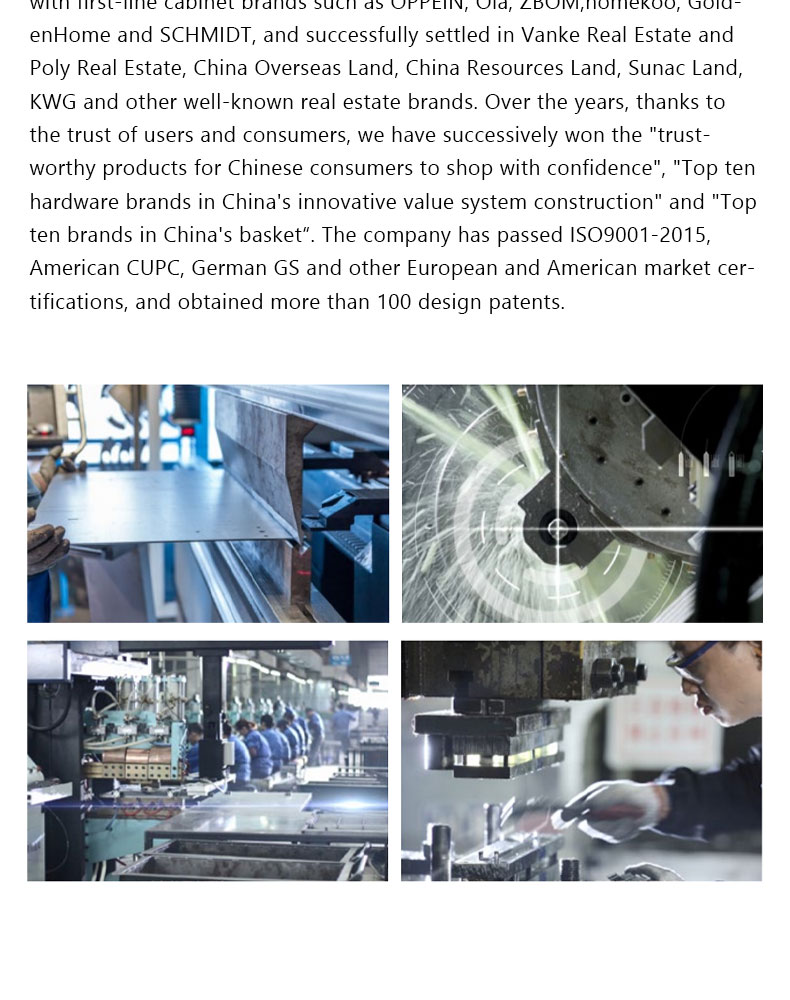 High-quality materials: The seasoning rack is made of 304 stainless steel, high tech, powerful welds, beautiful aesthetic, no rust, improved 18-inch extended damping track, the basket is a separable component of the cabinet as a whole, track stroke is prolonged, and cabinet space is not wasted.
Stainless steel and steel damping track (2 options): It is custom-designed for the pull basket with thick premium material that is stronger than other common tracks, pulls more smoothly, supports more weight, and resists rust. Furthermore, surface treatments such as electroplating, powder spraying, nano plating, and electrolyzation are accessible.
For cabinet size at 400mm