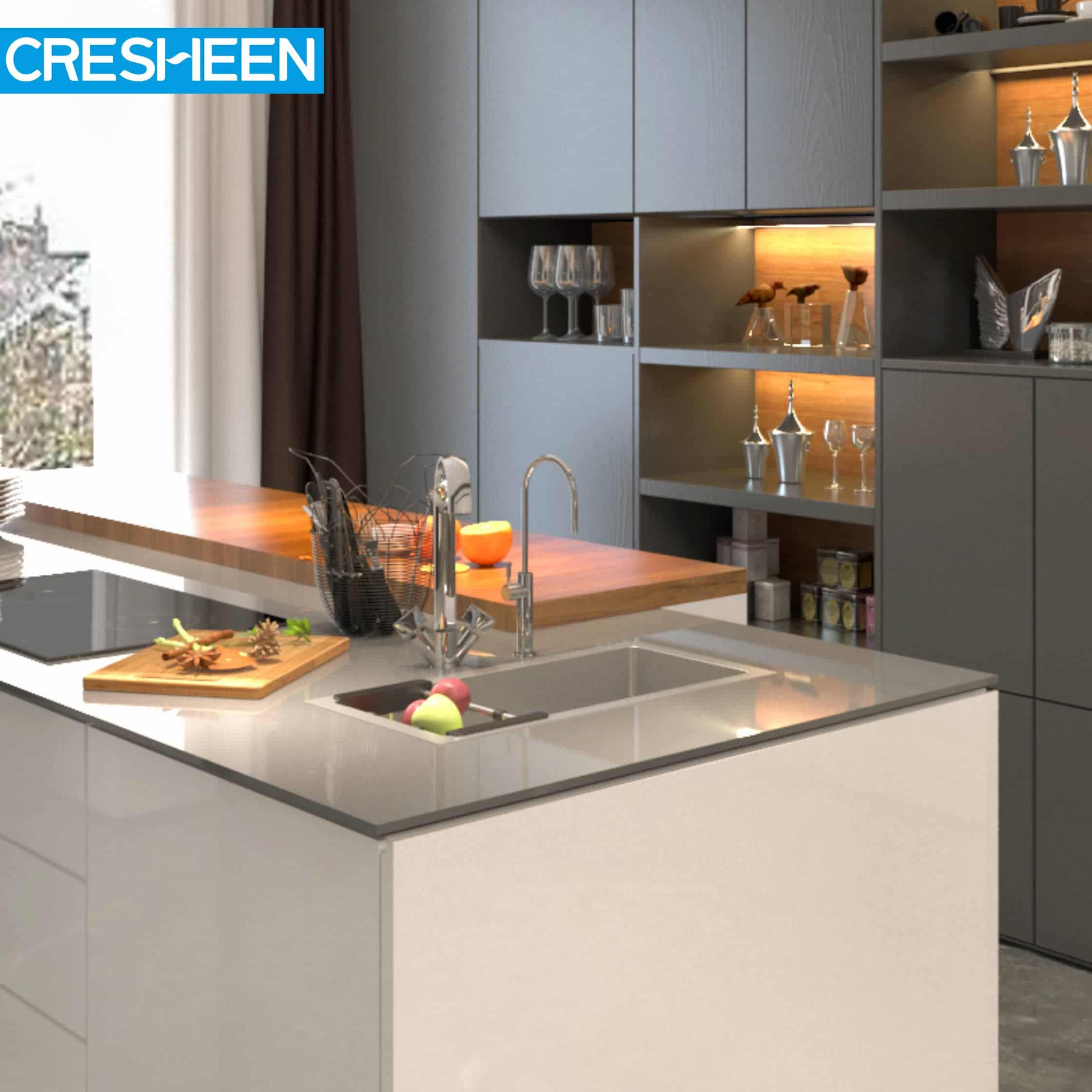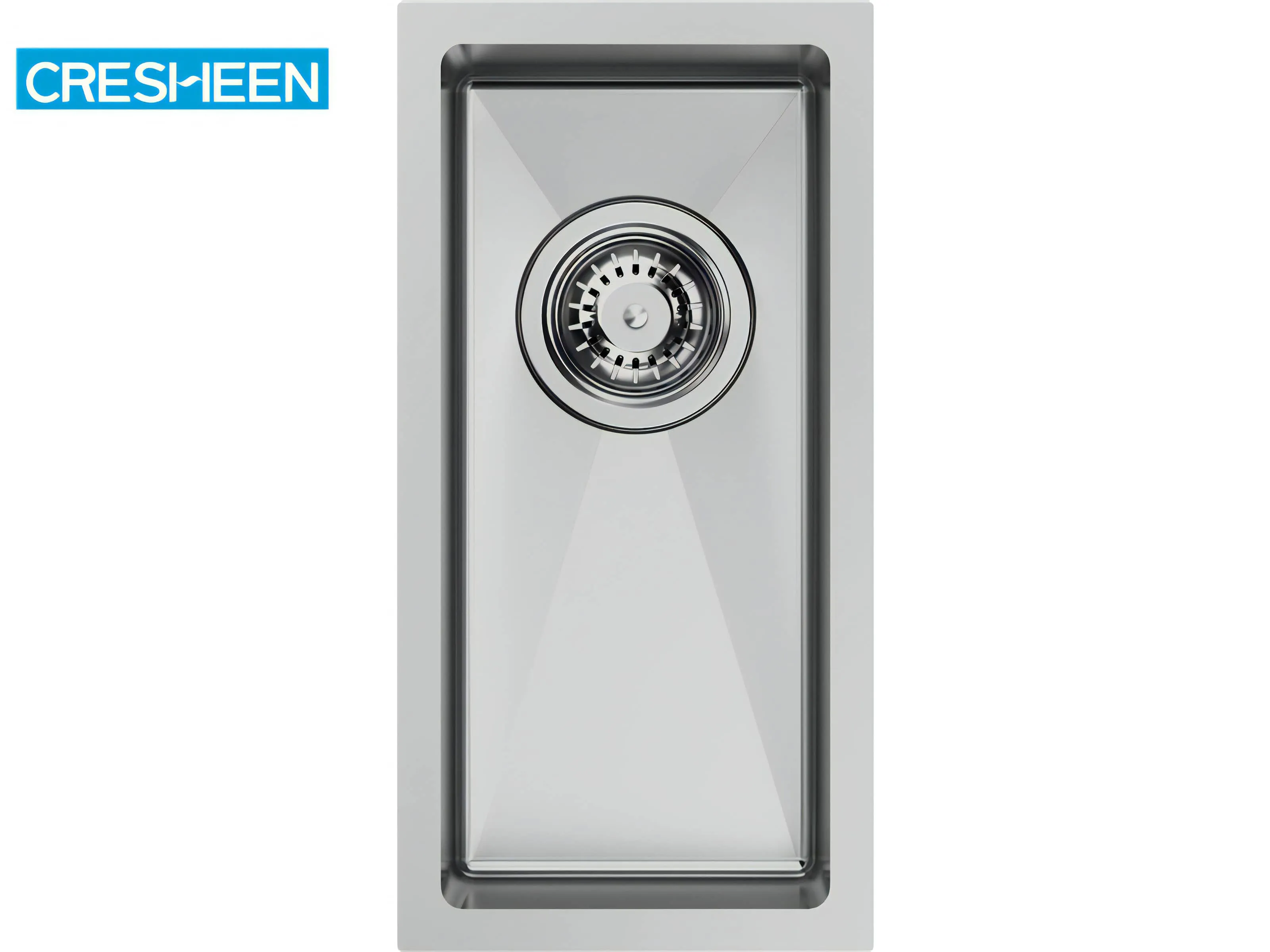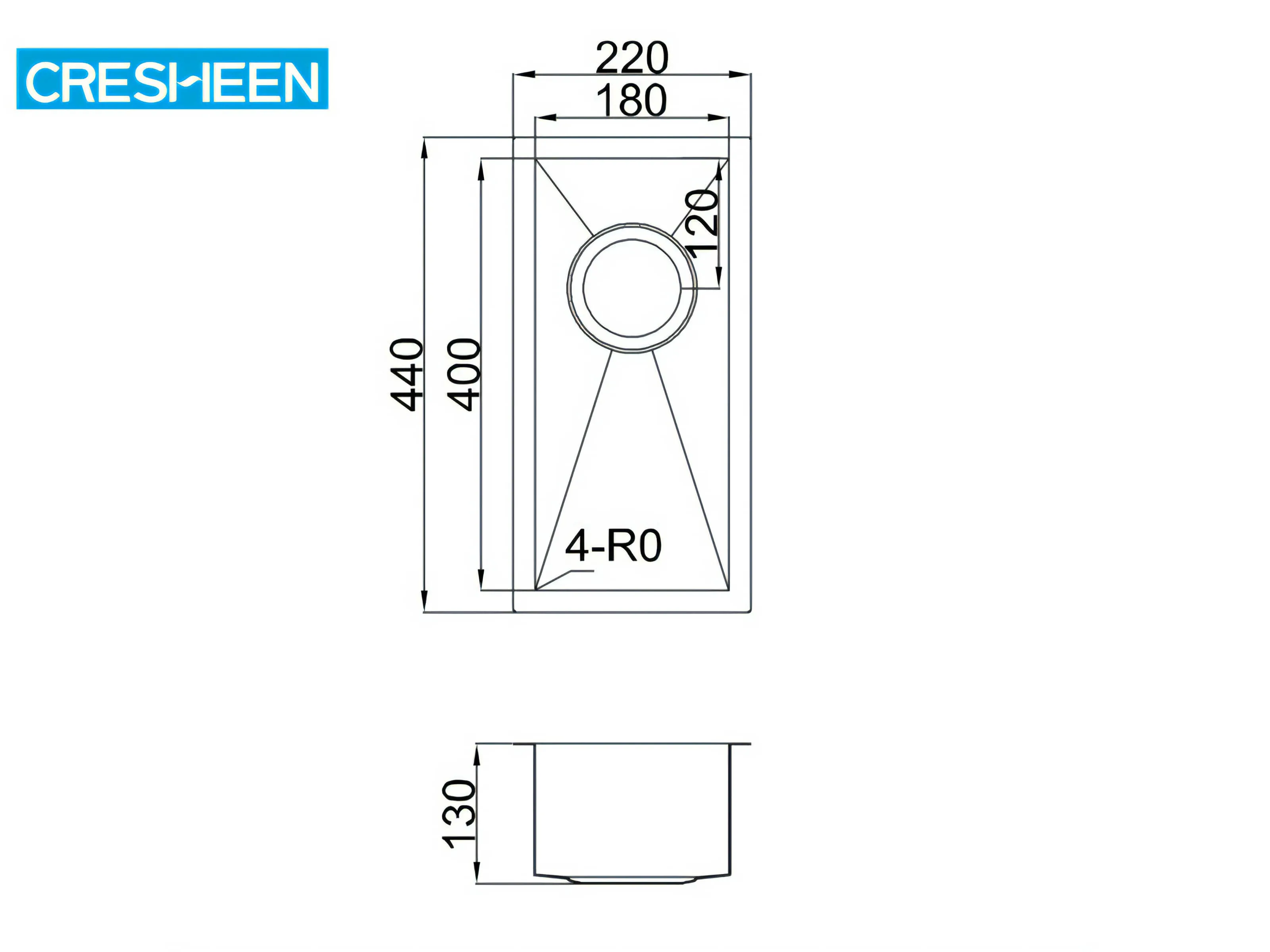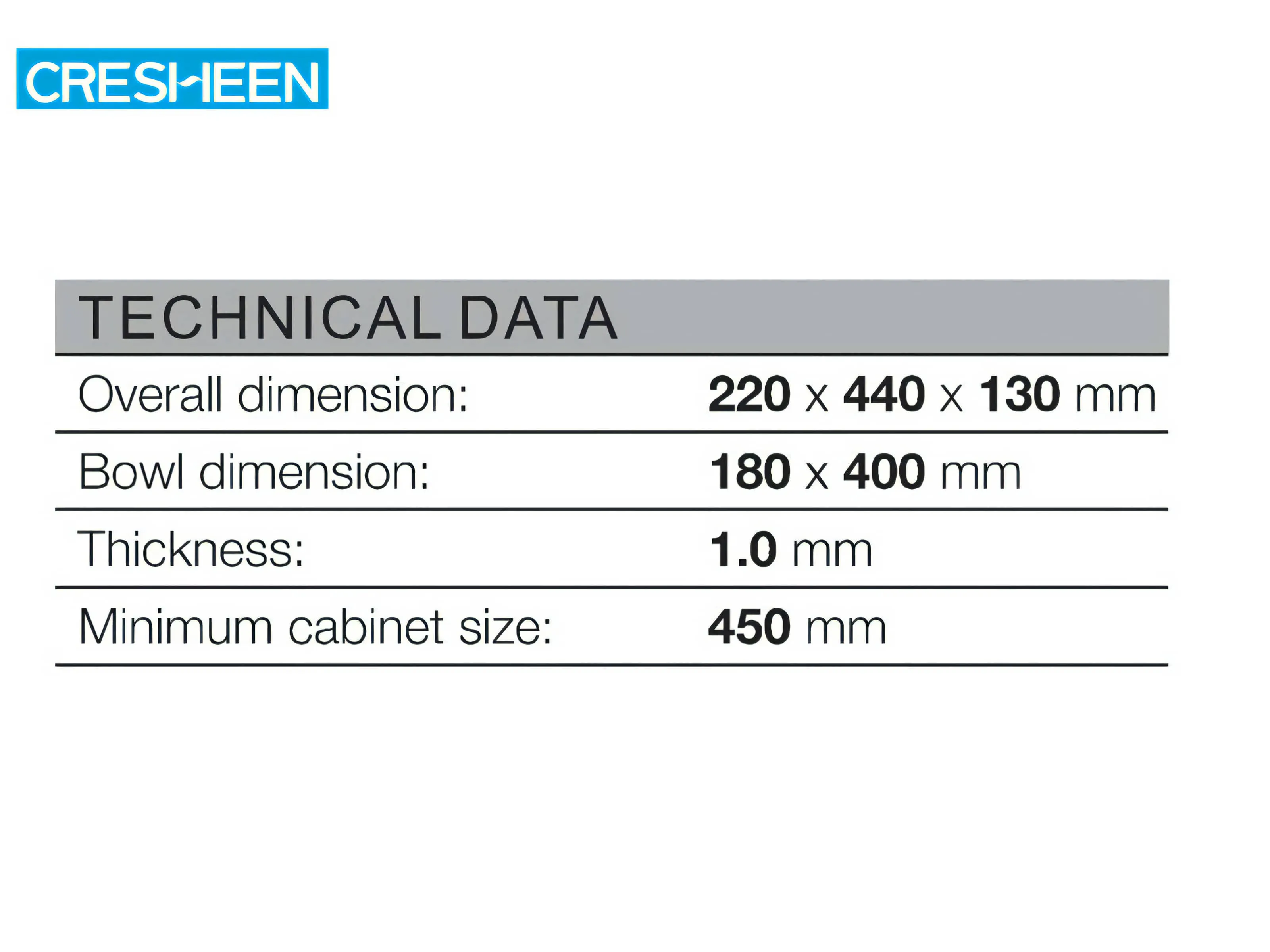 Small R10 Handmade Under Mounted Bar Sink
The R10 corner can only be constructed with a handcrafted sink. The little corner stainless steel sink provides more usable area and an appealing appearance. The bar sinks will be precisely matched with appropriate drain heads. The smooth parcel shelf's design maximizes storage efficiency while also incorporating kitchen sink functionality with stylish appearance. We are here to provide customers with the ideal bar sinks and kitchen faucets. Features: water drainage is accomplished via x-shaped channel grooves needs a cabinet with a minimum depth of 450 mm, making it perfect for use as a small bar sink crafted from food grade sus304 stainless steel that offers unique satin finish
OEM/ODM

Zhongshan Guangdong China

30 Days

30000
Details
| | |
| --- | --- |
| title | Small R10 Handmade Under Mounted Bar Sink |
| Product Item No | eu2244s-r10 |
| Product Size | 220*440*130/1.0 |
| Product Material | sus304 stainless steel |
| Product Type | handmade single bowl |
| Product Material Thickness | 1.0 mm |
| Product Surface Finish | brushed |
| Installation (W*D*Radius) and Cut-Out Size | topmount (integrated) or undermount |
| Selectable Accessories | customable anti-condensation coating |
| | customable sound pad that minimise noise of tap water running |
| Packaging | individual packaging |
| | few sinks/carton |
| | cardboard packaging |
| | custom |
The ingenious anti-noise design is hidden in the sink, and there will be no annoying noise even if the back is hit by a large flow of water.
X-shaped line
The bottom of the sink is angled towards the middle, and there are 4 drain lines to direct the water to the drain pipe, which can achieve complete drainage and keep the sink clean and dry.
X-shaped lines are not only functional, but have a unique sheen that makes the sink perfect for decoration.
The R10 corner can only be constructed with a handcrafted sink. The little corner stainless steel sink provides more usable area and an appealing appearance. The bar sinks will be precisely matched with appropriate drain heads. The smooth parcel shelf's design maximizes storage efficiency while also incorporating kitchen sink functionality with stylish appearance. We are here to provide customers with the ideal bar sinks and kitchen faucets.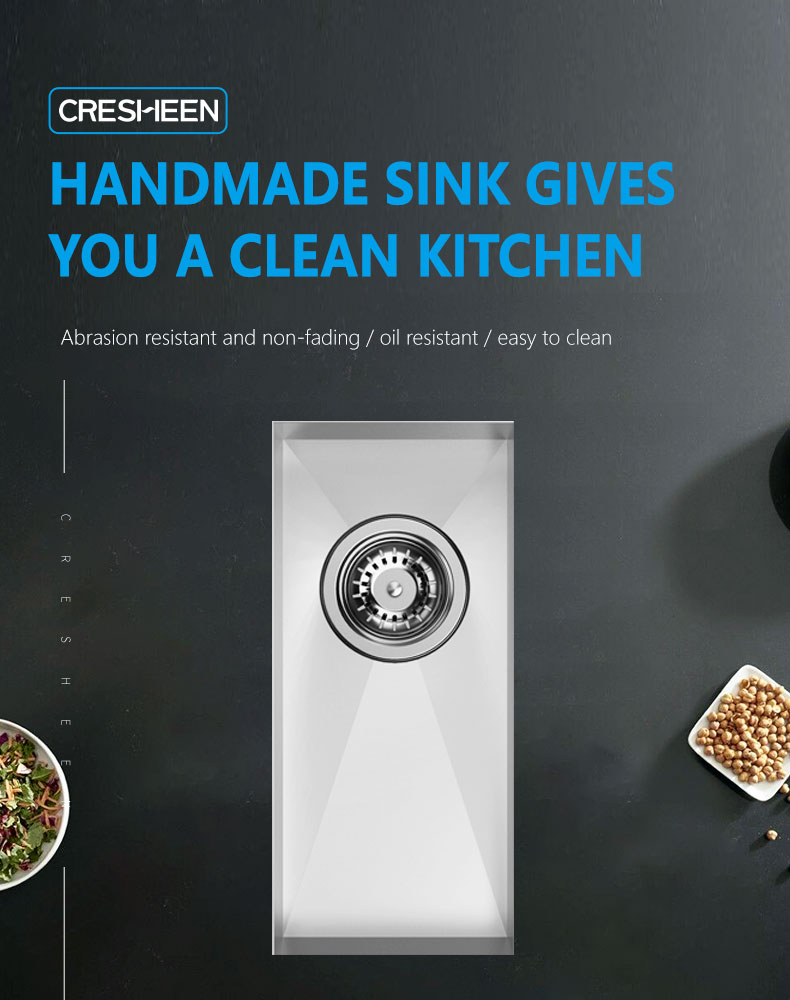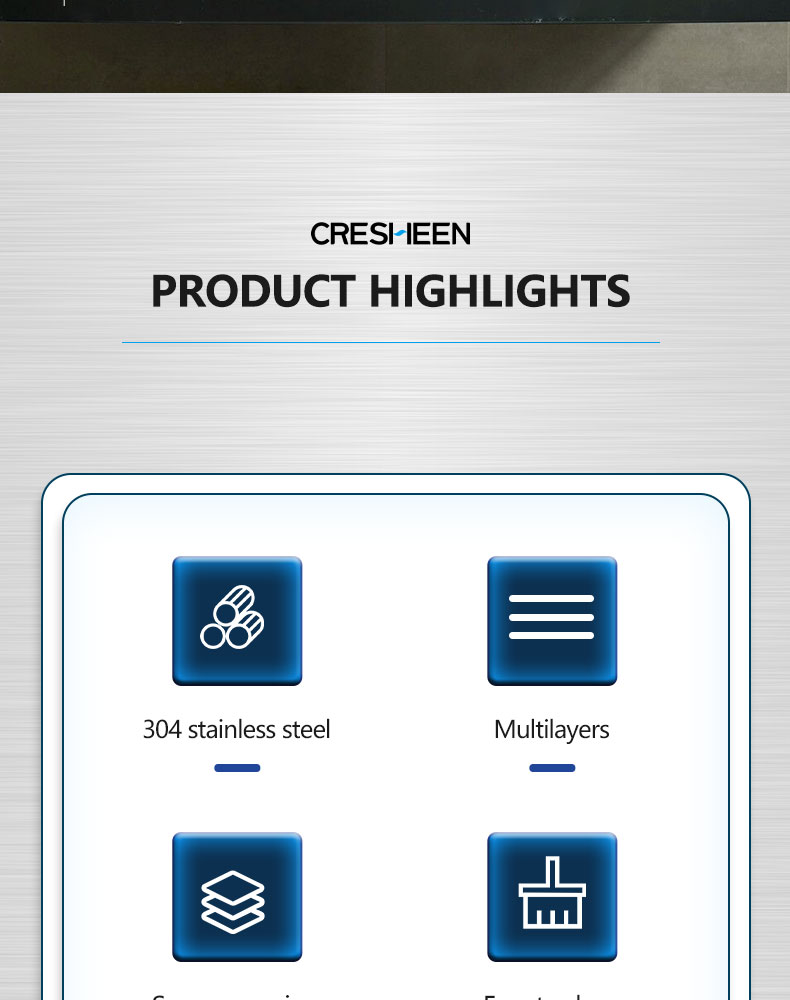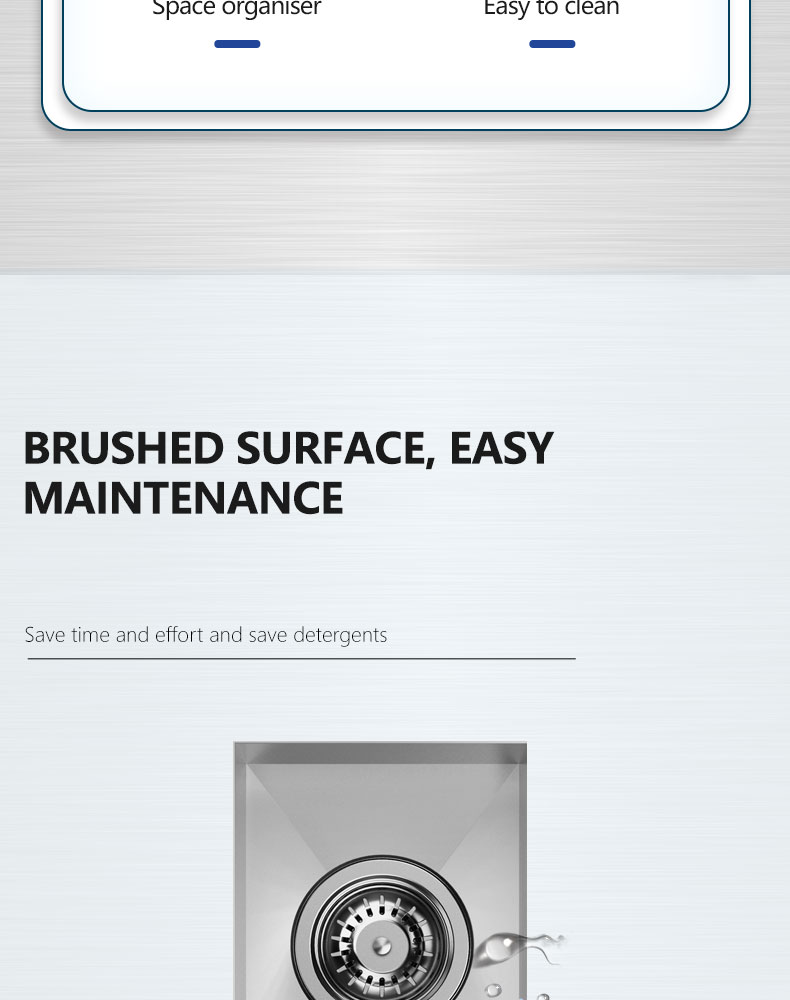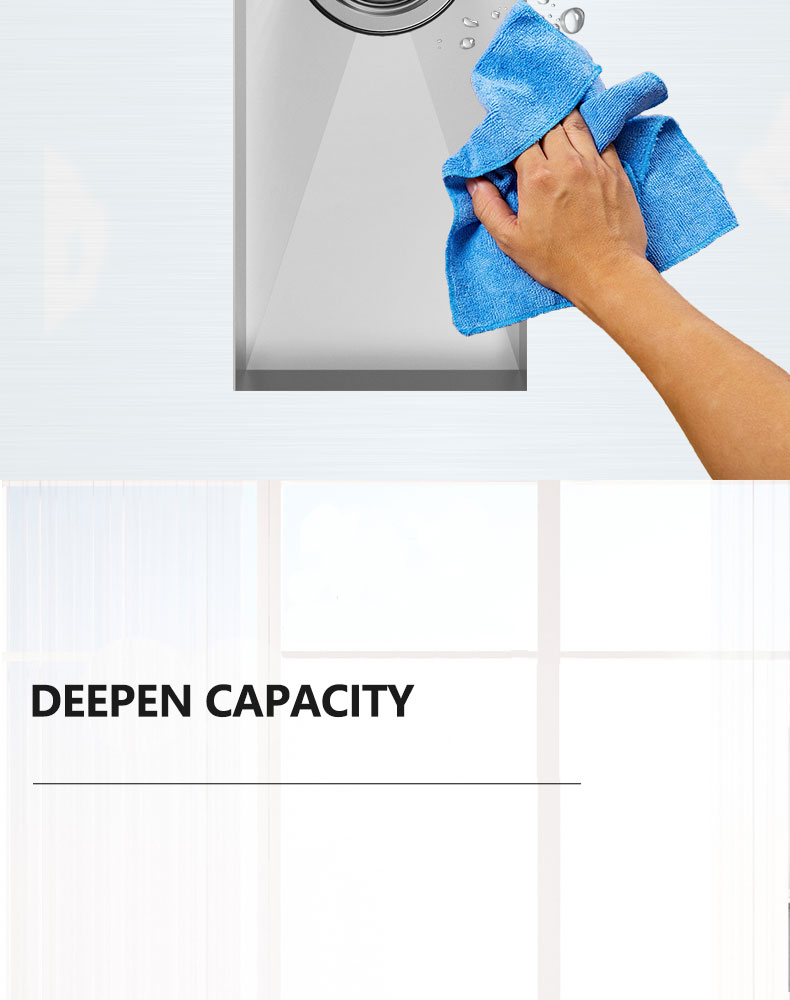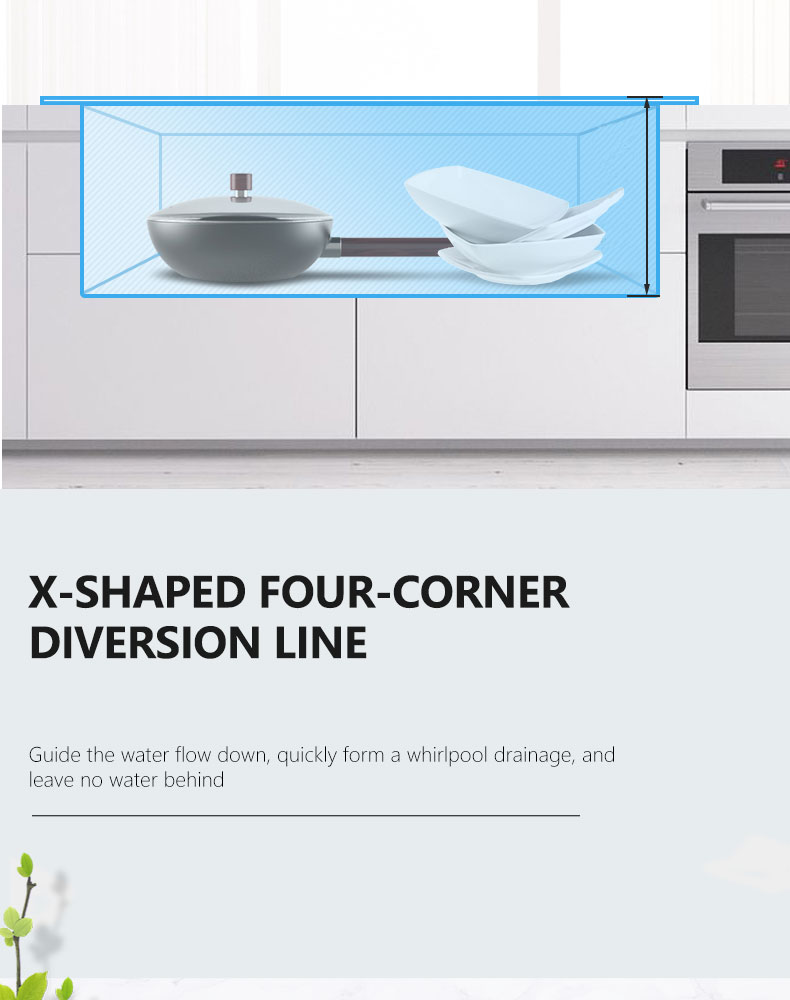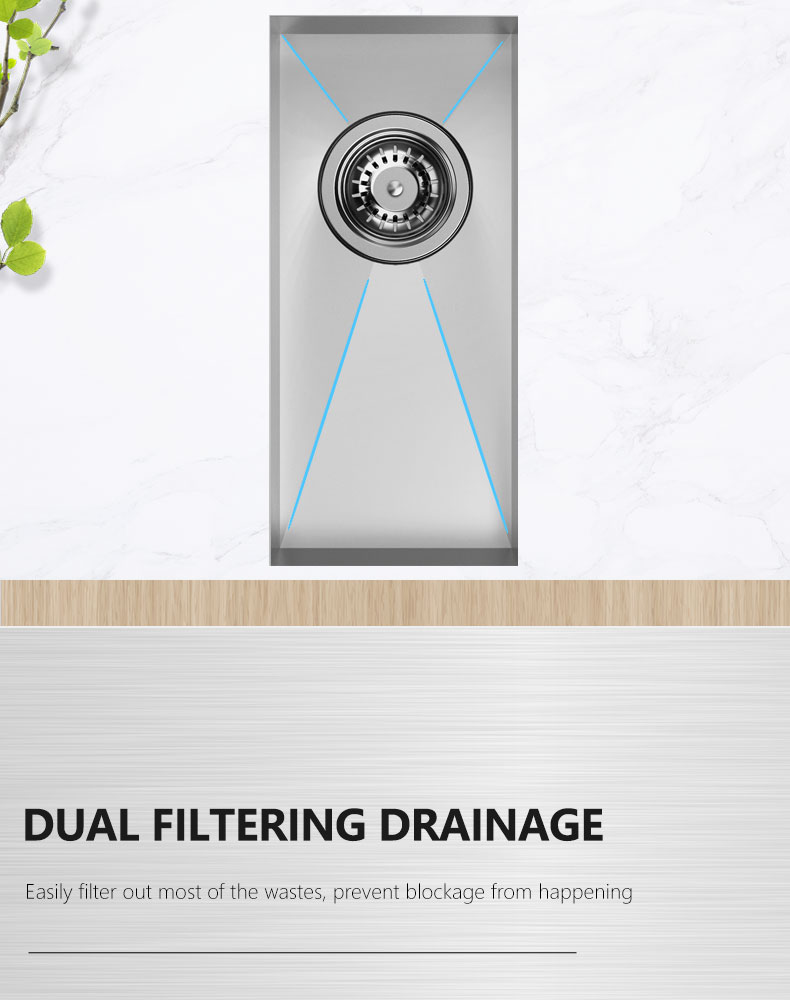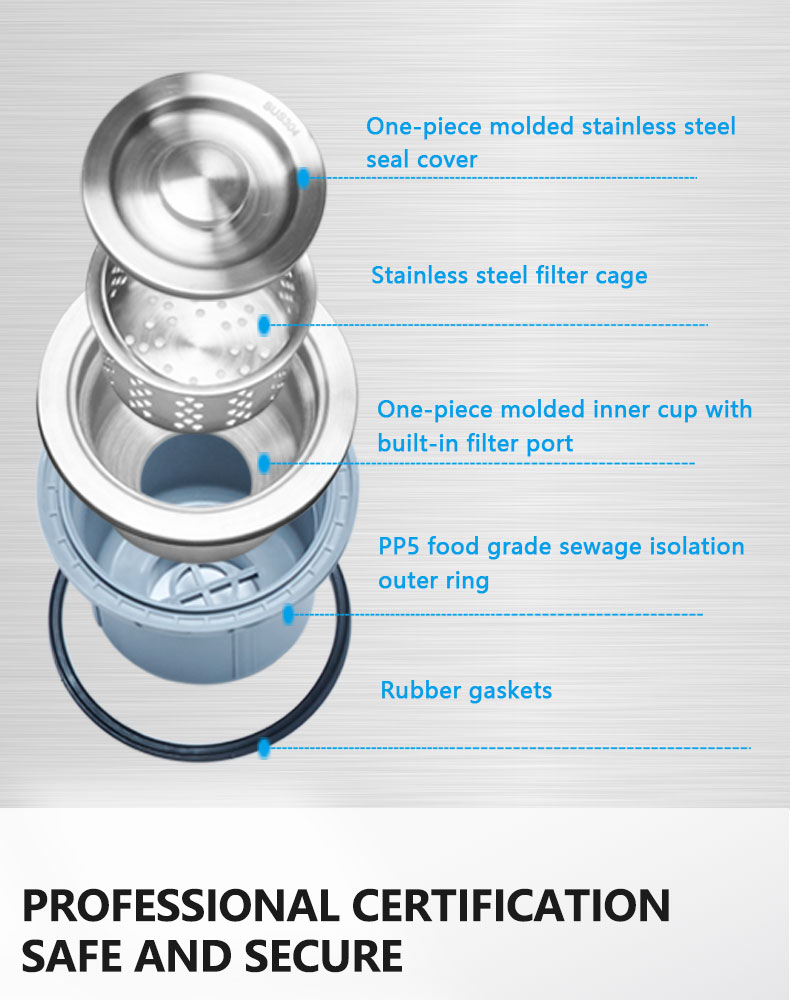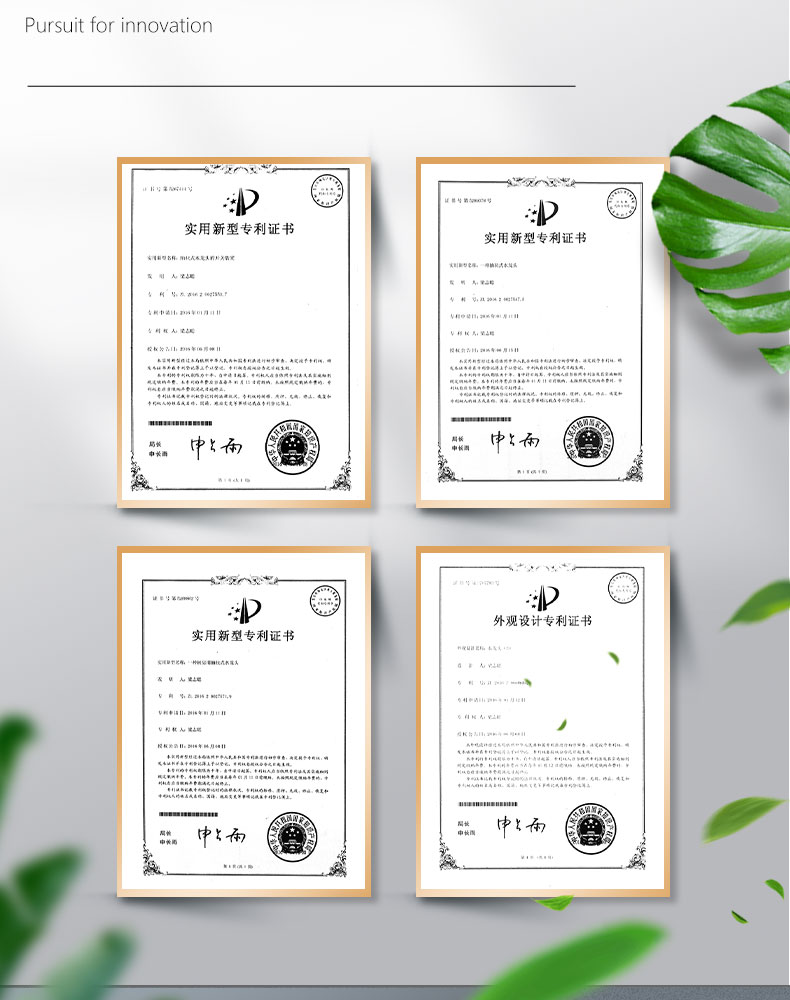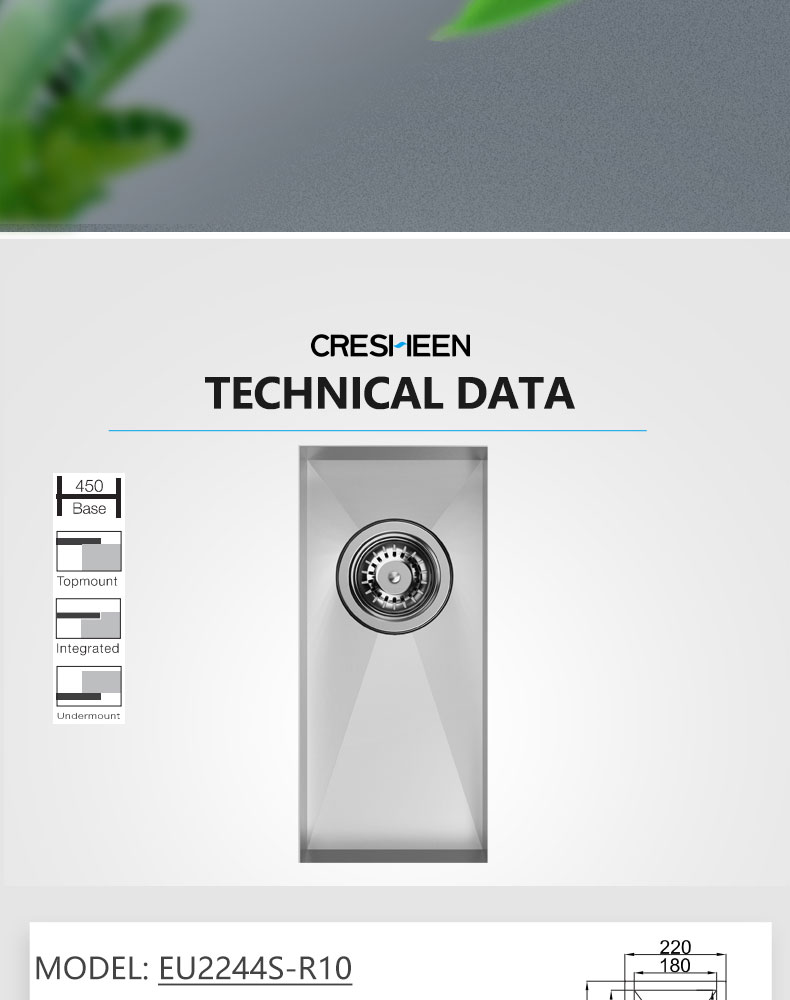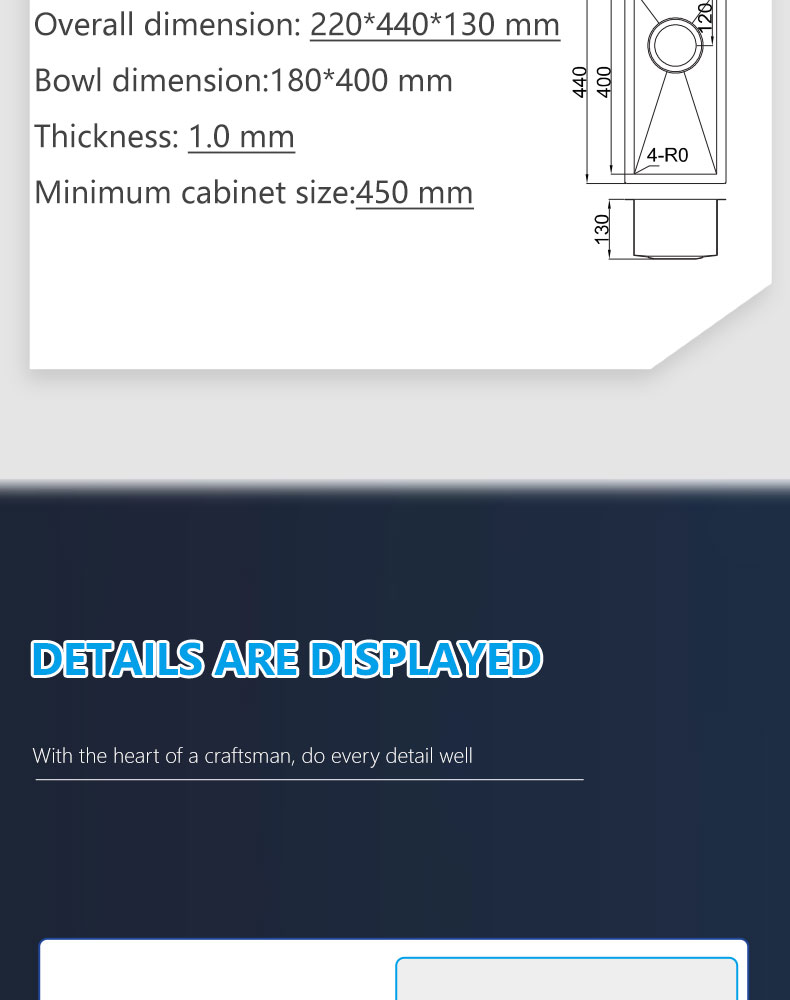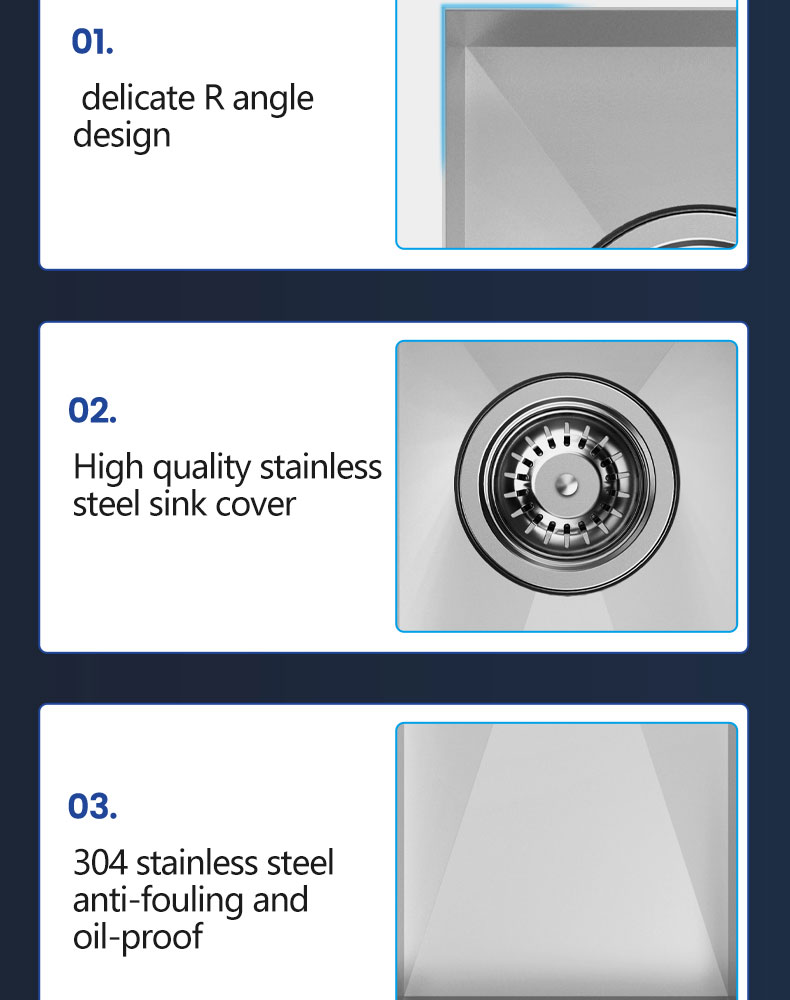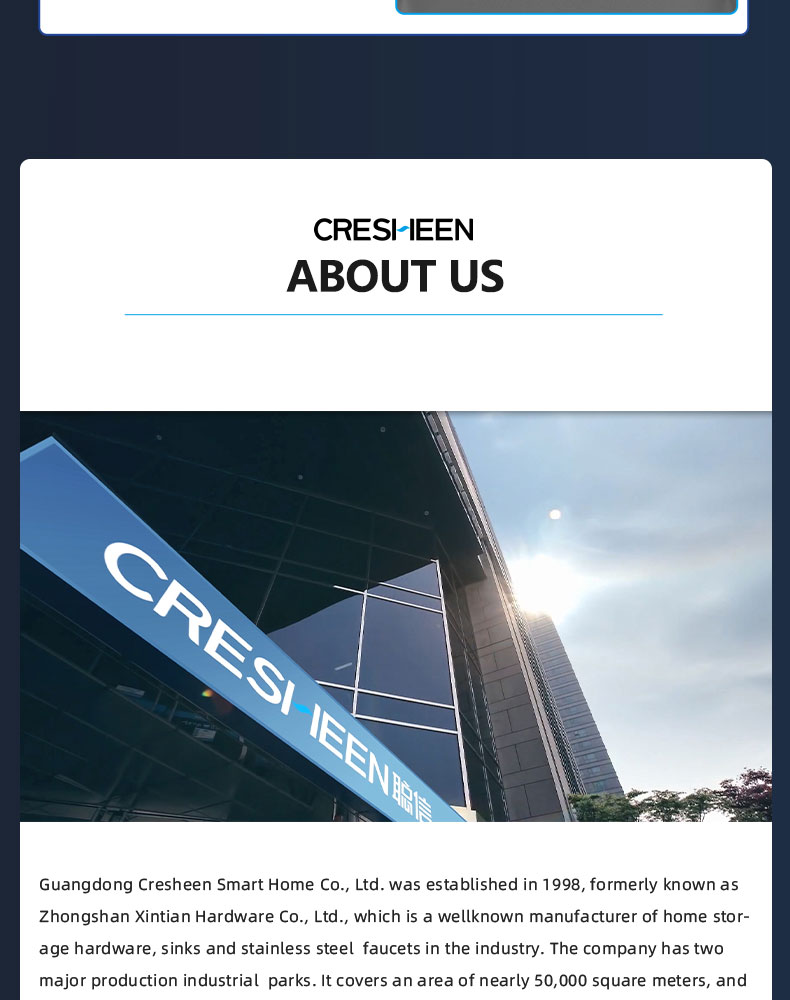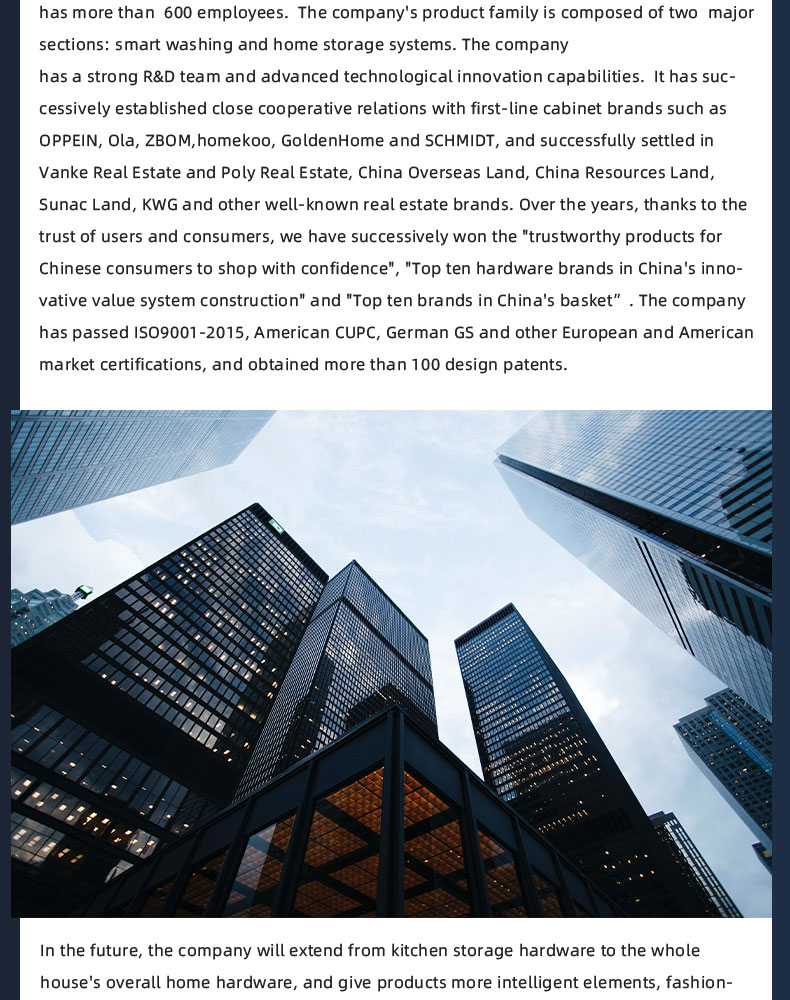 Related Products