Handmade 1.5 bowl sink with drainboard and tap hole
Cresheen double bowl sinks are designed with a sloped rim, which is ineffective in reality but invaluable in terms of looks. The standard thickness for handcrafted sinks is 1.2mm, but we can manufacture it 1.0-1.5mm to your specifications. For stainless steel dawn sinks, the typical thickness is 0.8-1.0mm, and we promise that is the actual thickness according to our quotes. Features: minimum cabinet size: 600 mm; large bowl dimension: 340*400*200 mm while small bowl dimension: 180*400*145 mm left-sided basin or right-sided basin is of your choice 1.5 bowl sink design with drainboard, unique design and high quality craftmanship
OEM/ODM

Zhongshan Guangdong China

30 Days

30000
Details
| | |
| --- | --- |
| title | Handmade 1.5 bowl sink with drainboard and tap hole |
| Product Item No | AS10051EDDL-R10 |
| Product Size | 1000*510*200/1.2 |
| Product Material | sus304 stainless steel |
| Product Type | handmade double bowl with drainboard |
| Product Material Thickness | 1.2 mm |
| Product Surface Finish | brushed |
| Installation (W*D*Radius) and Cut-Out Size | inset |
| Selectable Accessories | customable |
| | sink care kit |
| Packaging | individual packaging |
| | few sinks/carton |
| | cardboard packaging |
| | custom |
Cresheen has specialized in designing outstanding sinks, providing consumers around the world with a range of innovative, stylish and sustainable products.
Our mission is to continuously improve the quality and style of our products to provide affordable kitchen and bathroom sinks to all our customers.
As part of our commitment to quality, we hold ourselves to standards that exceed the industry.
This handmade double bowl sink with drainboard is made of high quality materials and has been fully tested.
Designed for busy kitchens, this double bowl kitchen sink is topmounted. Despite its large size, the concealed installation makes the entire countertop look organized.
It has two pots, one large and one small, to accommodate your large cookware such as stockpots and griddles, as well as regular bowls, glasses, plates and other cutlery.
This modern double bowl topcounter sink is made from food-grade premium stainless steel, and we don't skimp on materials to make it thicker and more durable.
Stainless steel double bowl sink with drainboard is so easy to clean that you just need to wipe them with a damp cloth to keep them looking like new.
The double bowl sink has an innovative soundproofing pad at the bottom and a large drainboard, ideal for busy home and commercial environments.
This double bowl stainless steel kitchen sink combines long-lasting quality with elegance. Please join us in transforming your kitchen and bathroom to make your life better.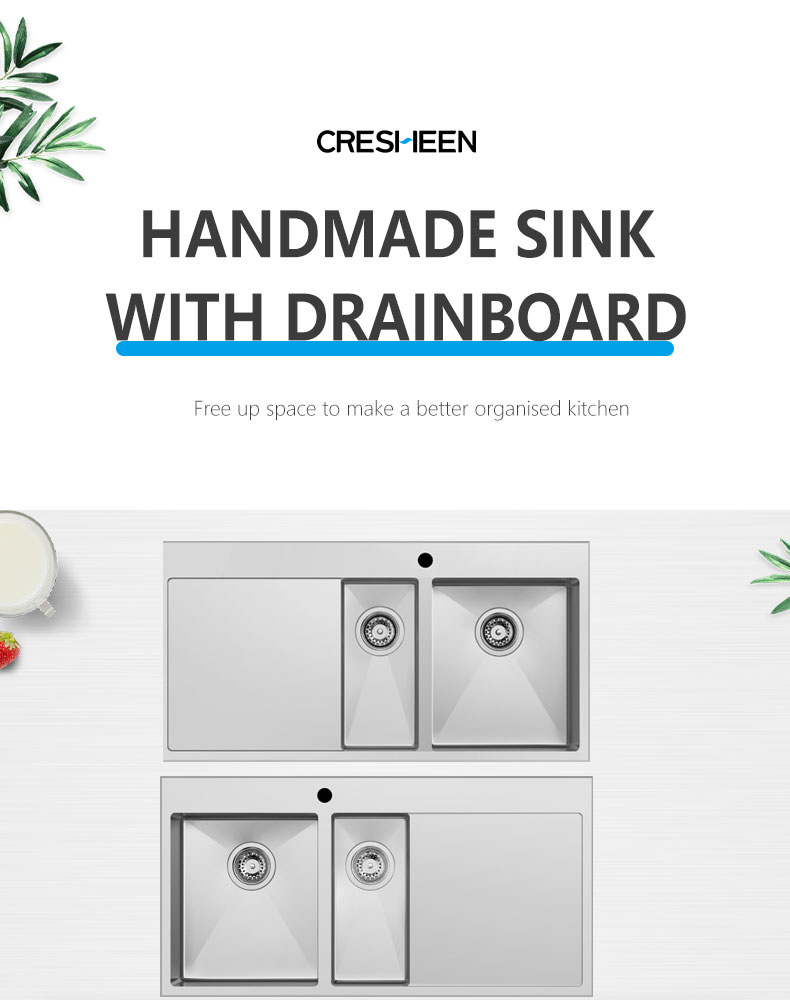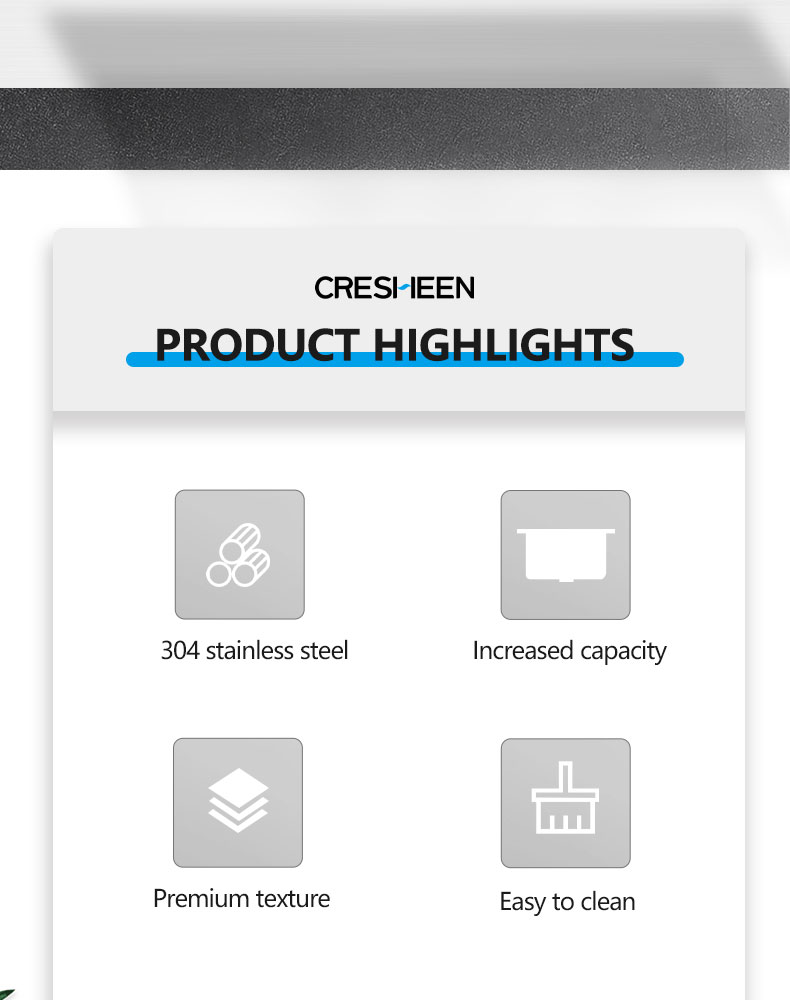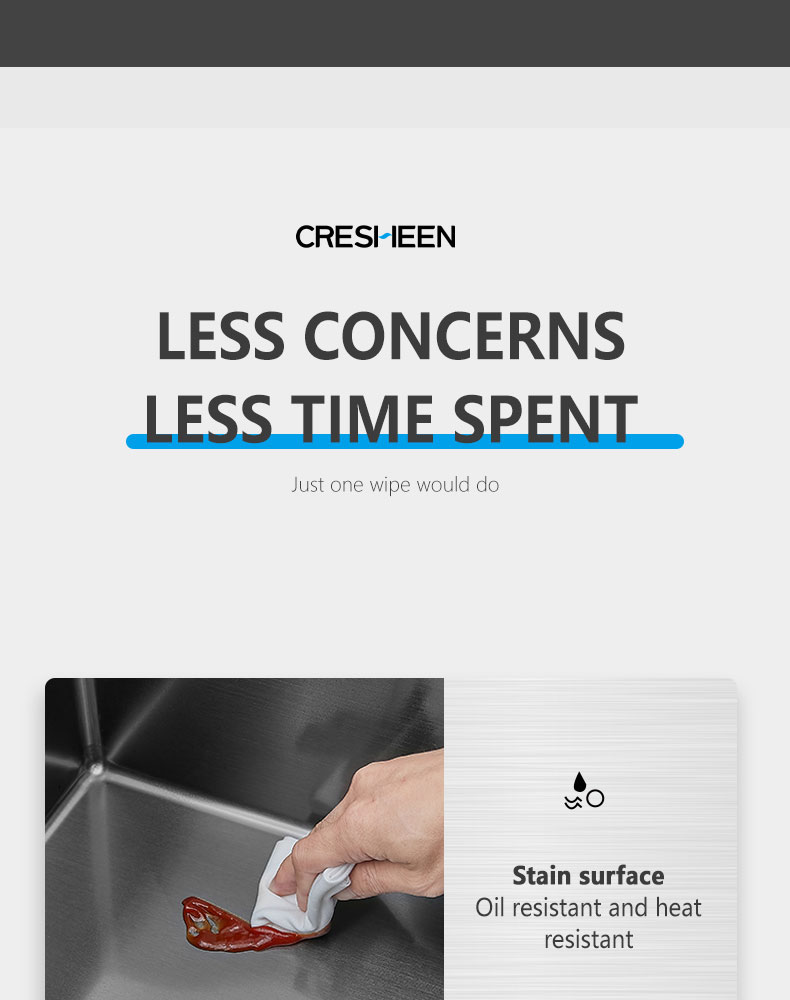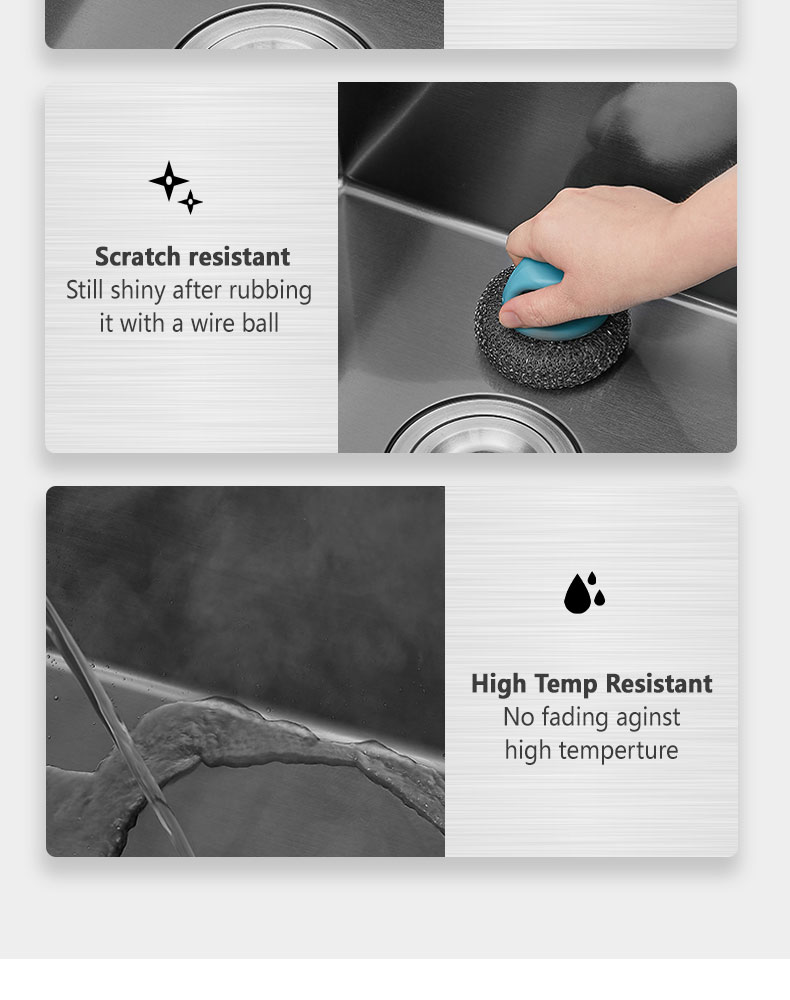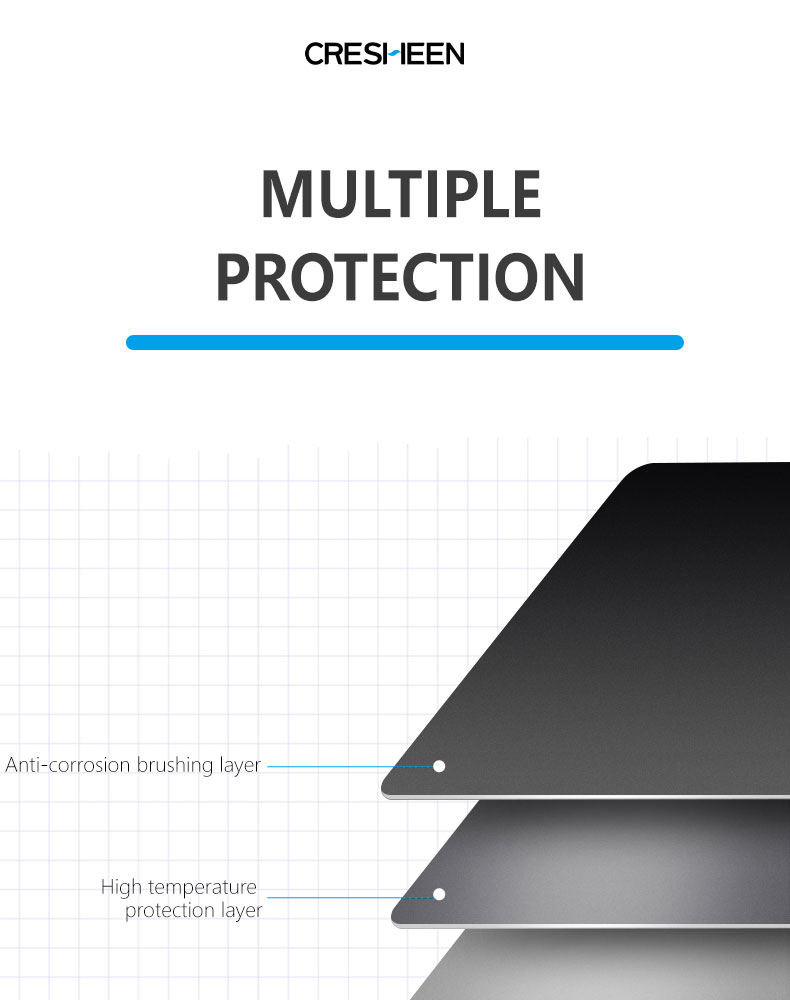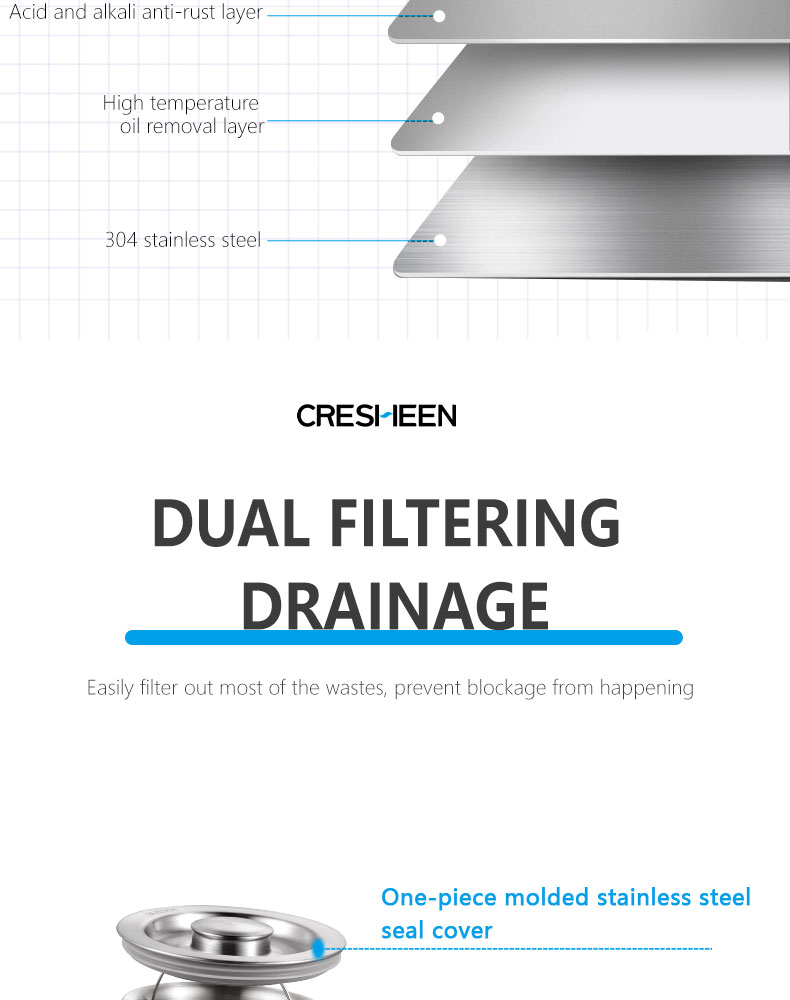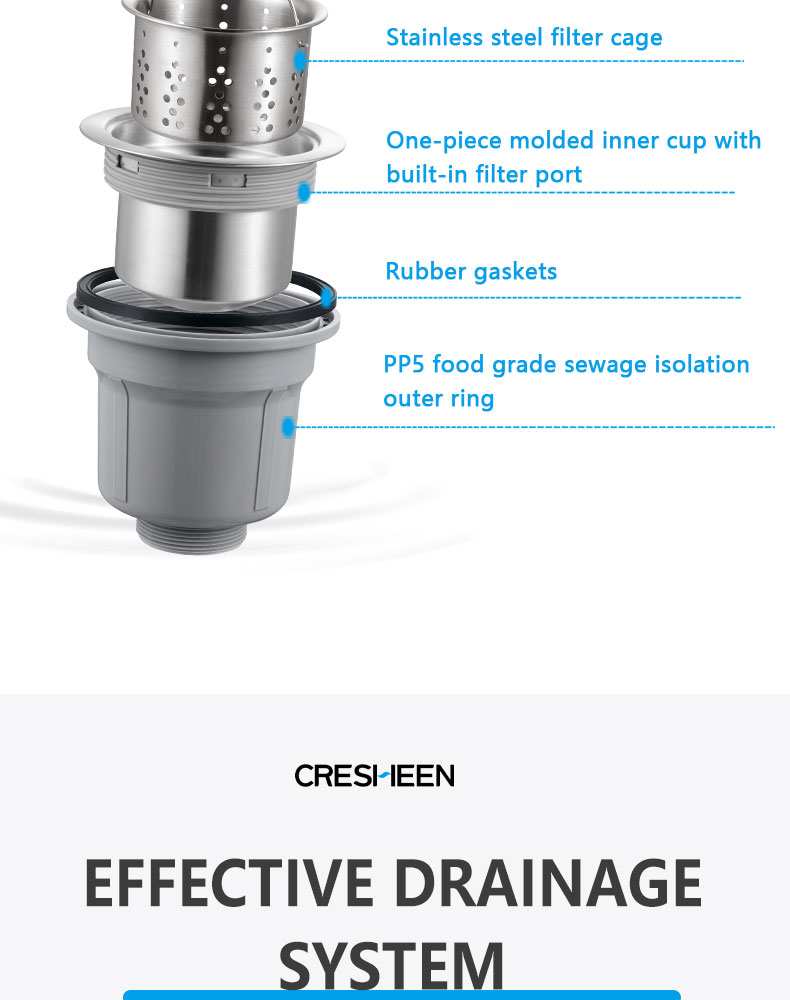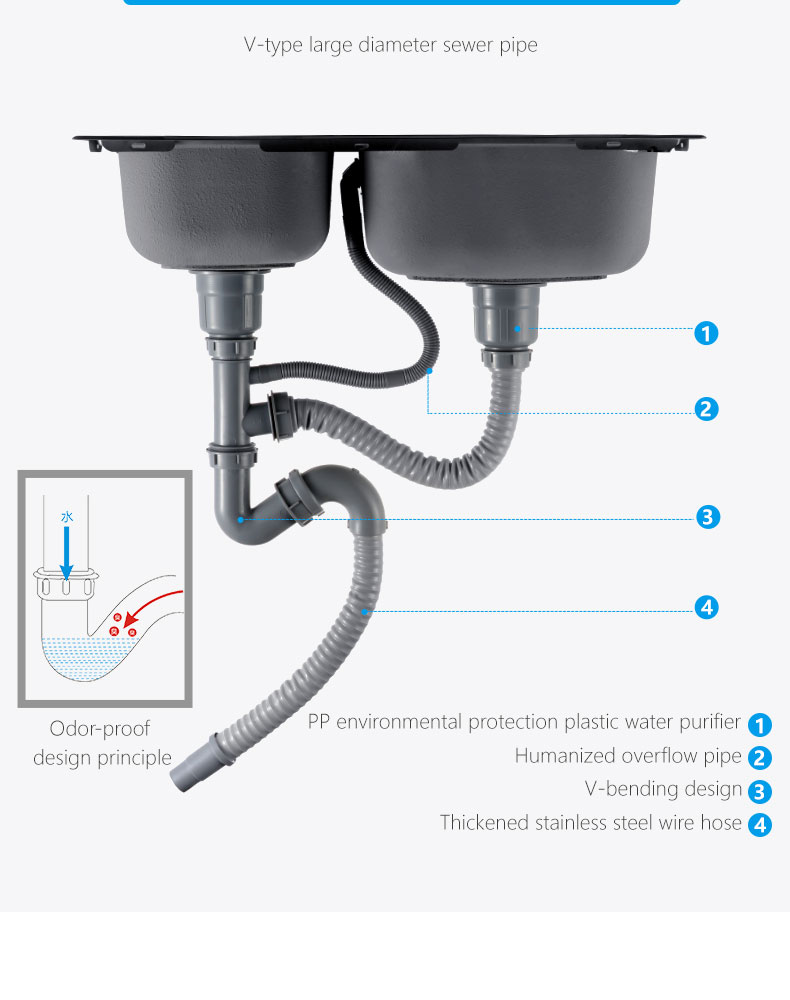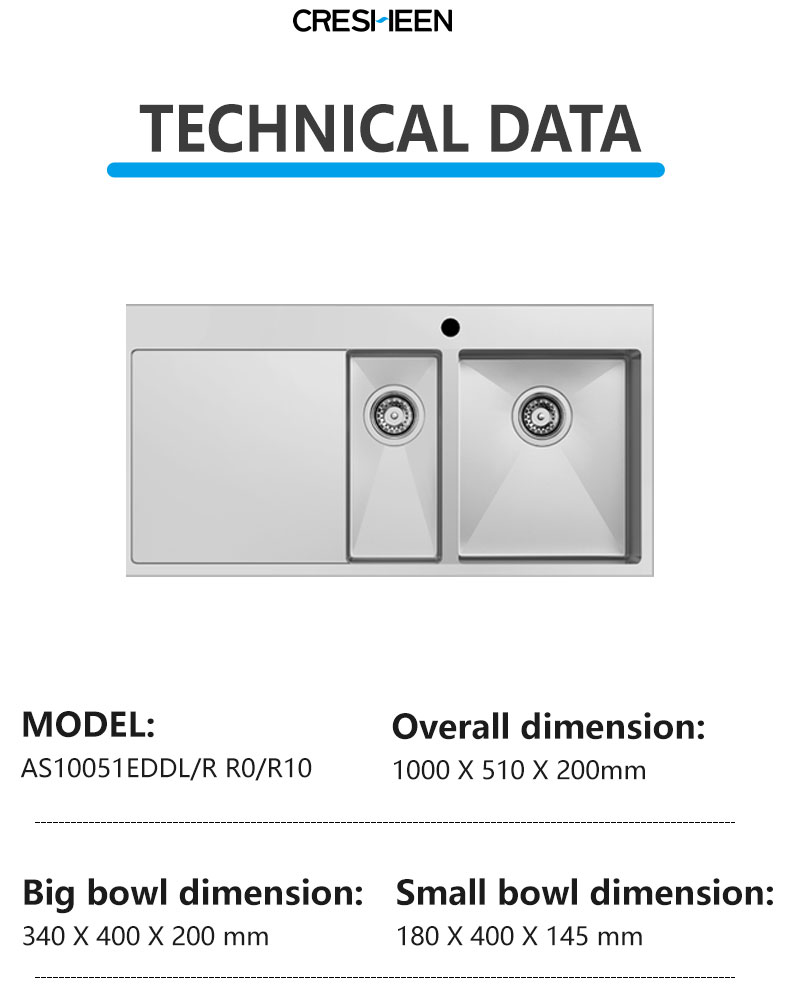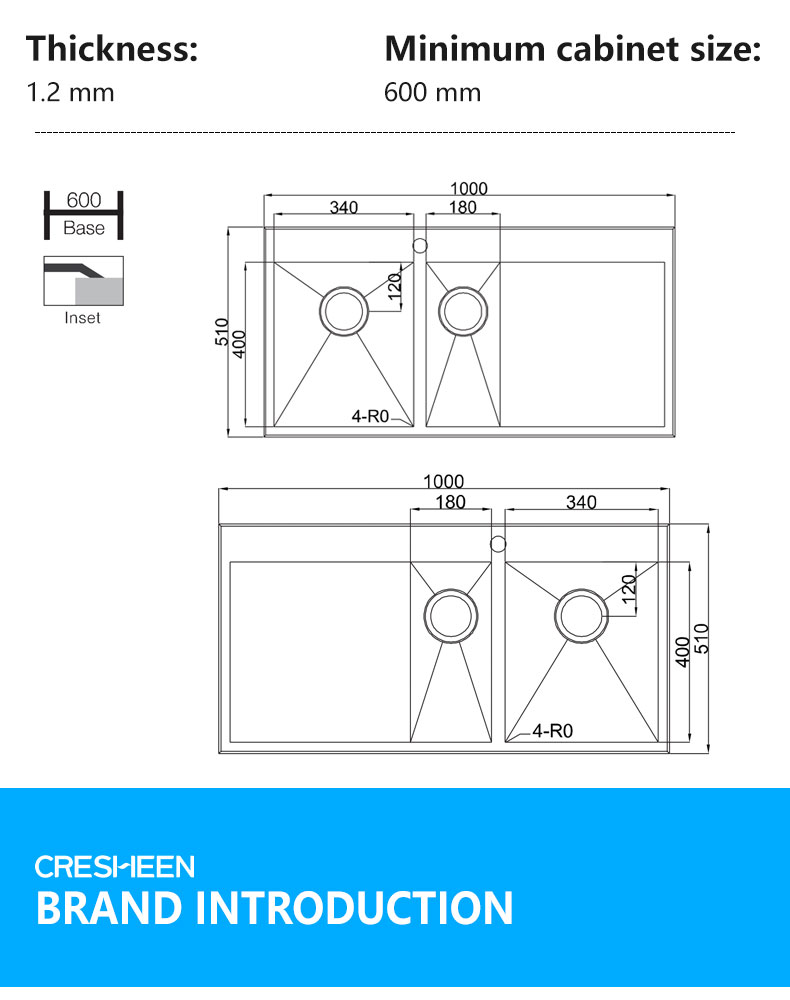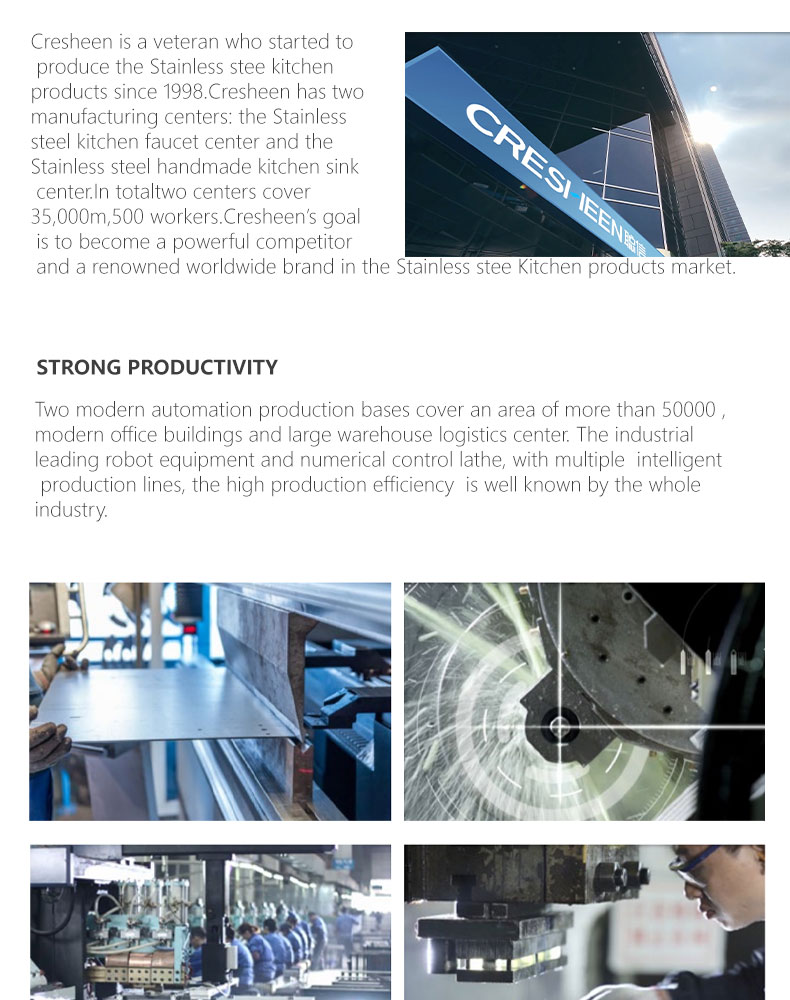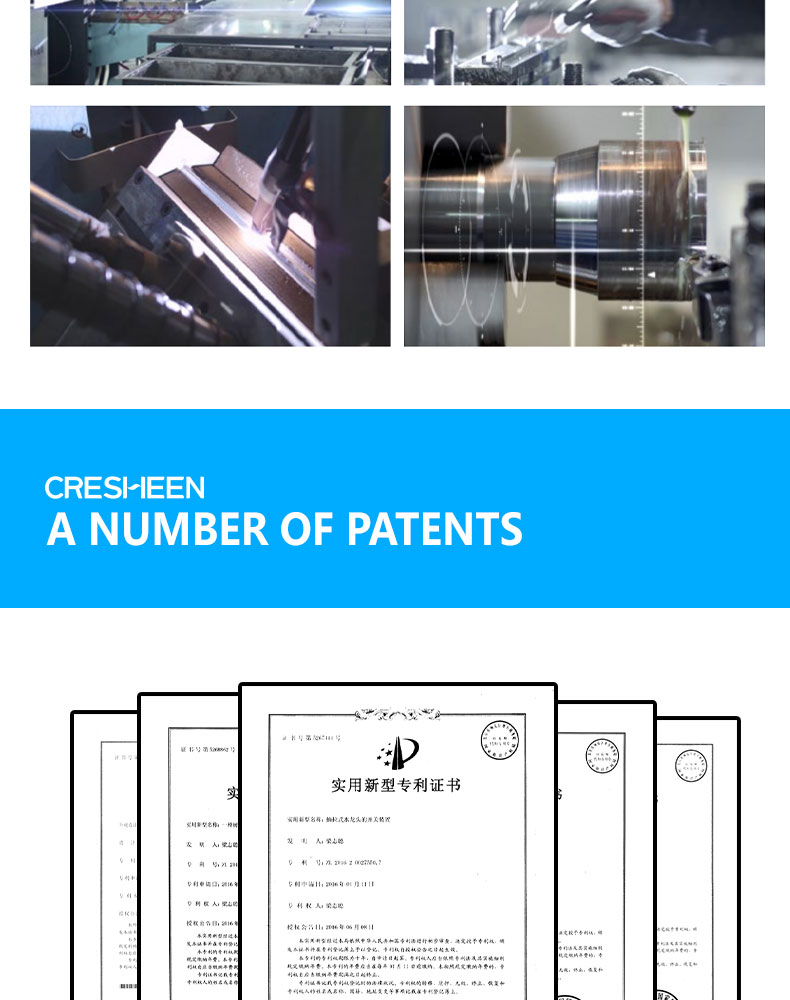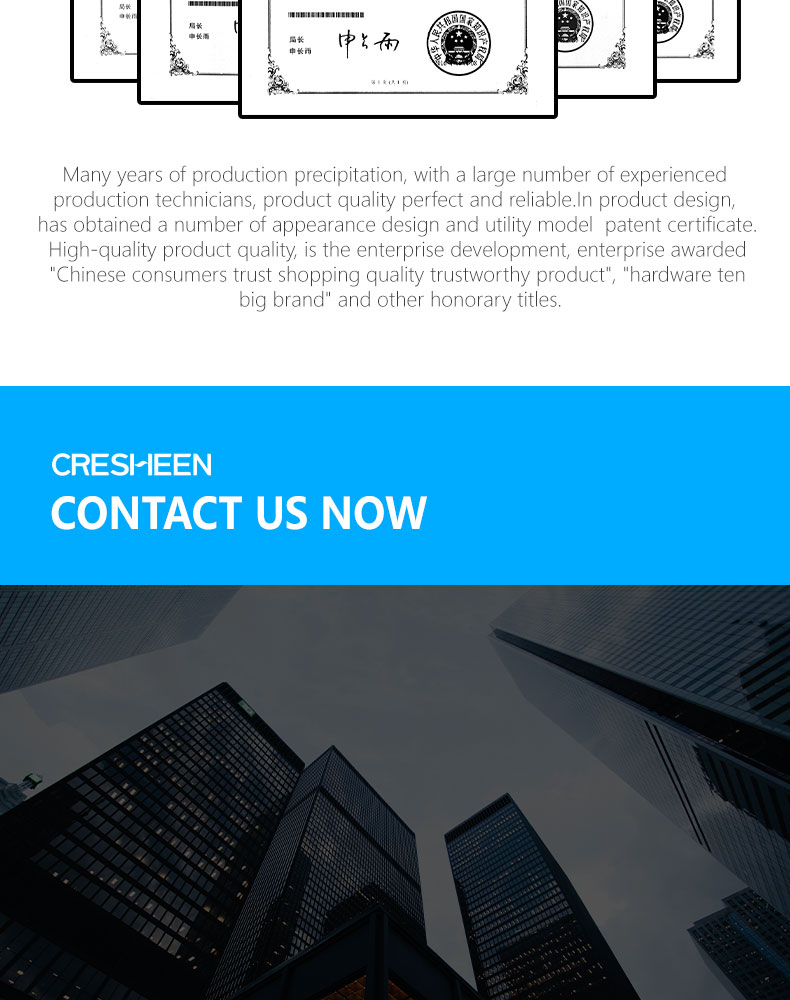 Related Products